Home office design can easily enrich your work from home experience. Gathering your favorite things in a space that you work from reminds you of what you're really working for, beyond putting food on the table.
Inspiration comes when you know your values and personal preferences. Composing a dedicated space for working from home is one of the most gratifying feelings.
Let's take this home office in blue and grey as inspiration – how would you like to have your favorite colors, textures and images right there when you work?
Imagined by Russian design studio Logovo, this home office in a small apartment gives off a sense of calmness and joy. A small modern floating desk ensures there are no distractions from work, while the comfortable couch offers an alternative to working from the desk.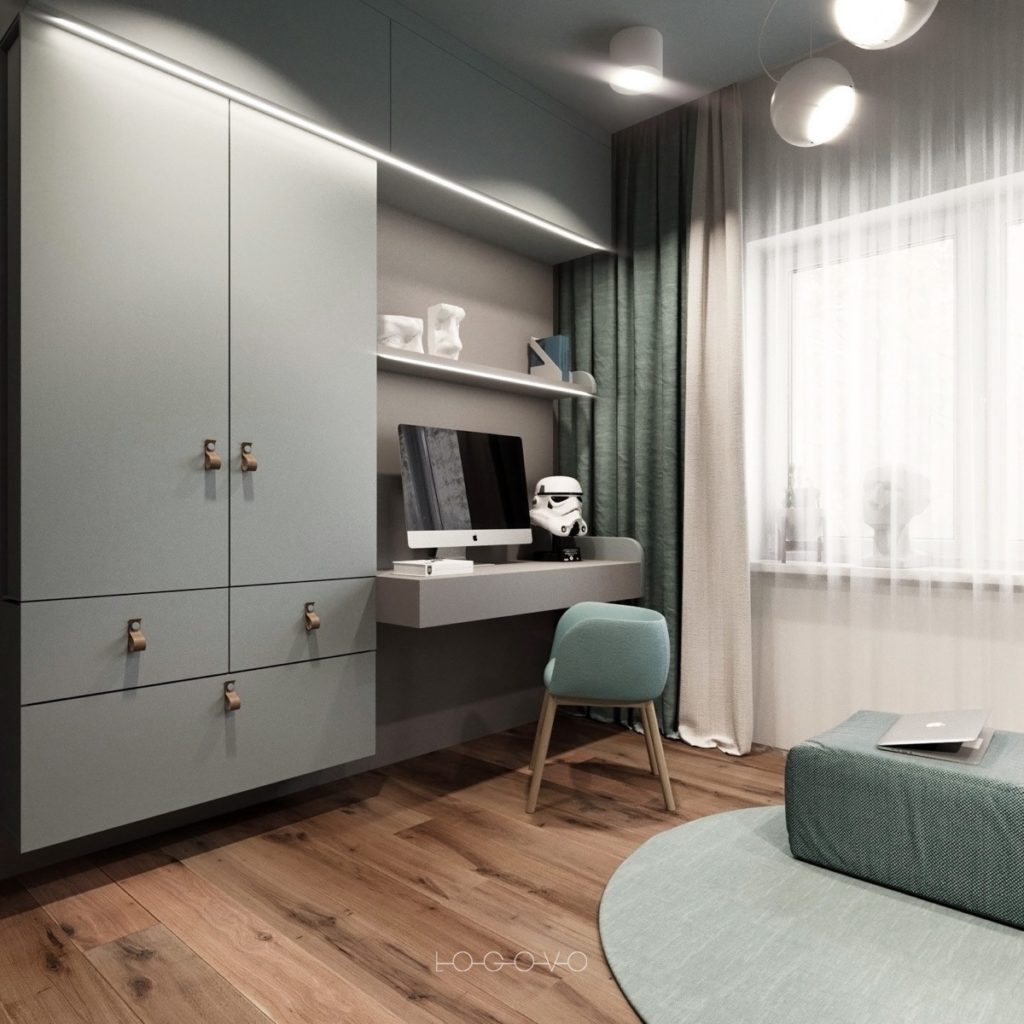 Imagine having the option of a break from working at the floating desk, turning around and looking at a black and white painting of your pet resting over a muted teal couch with an assorted ottoman.
From here, the owner of this grey and seafoam-colored home office can see the Darth Vader and storm trooper heads alongside inspiring books lining the bookshelf. There is no need to overcrowd the space with Star Wars paraphernalia when all you need are strategically placed hints. Everything else is stylishly hidden in storage behind grey doors, creating a simple yet bold interior design.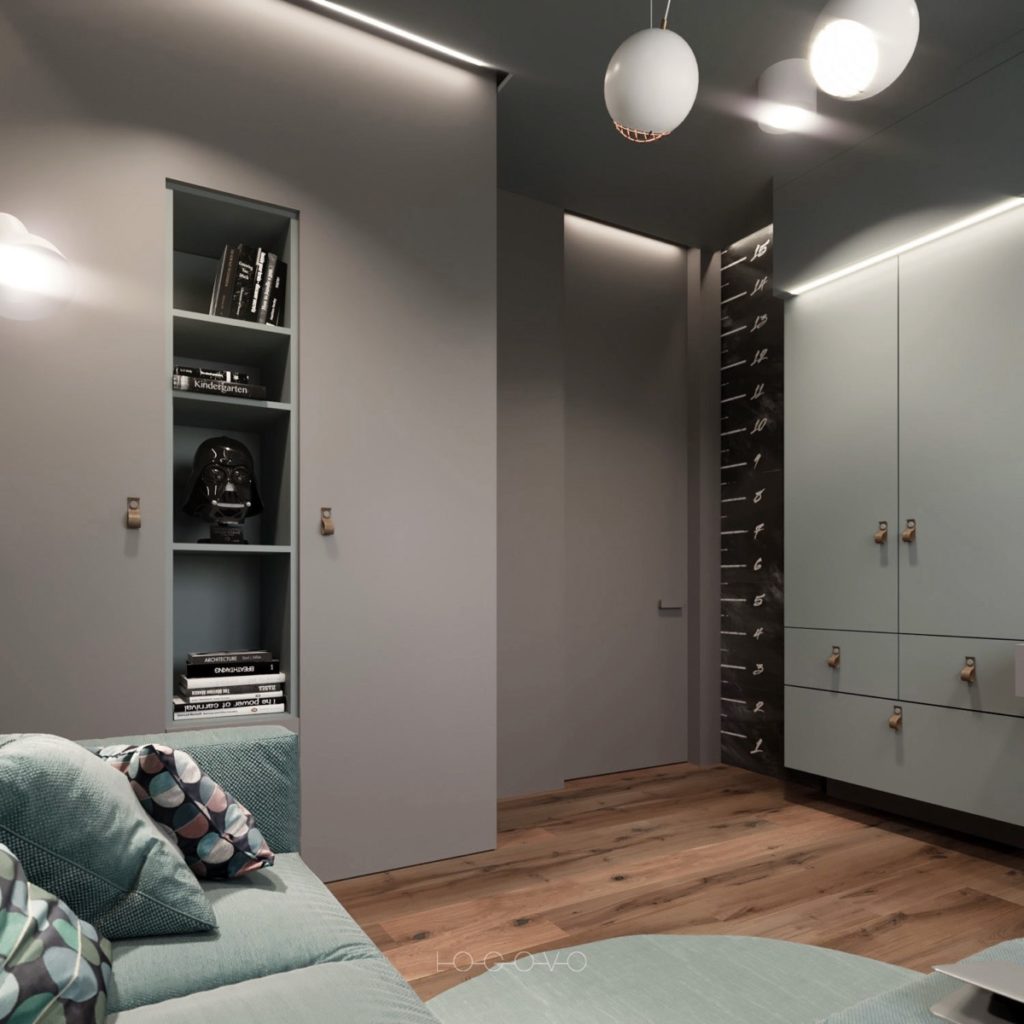 Grounded on natural-looking floors, the square home office space might flaunt cool colors, but the overall feeling is of a warm space that invites inspiration and productivity. No detail was left to chance, from the built-in storage with their naturally-colored handles right down to the polka dot throw pillows that match the floor.
The well-lit interior has daylight coming from behind breezy curtains and plenty of artificial light lining the ceiling.
And if you were wondering how to choose the best location for your home office, it's always a good idea to invest in a space that not only provides privacy and comfort, but also encompasses your favorite things, colors and textures.