When you think of a "home office station", what image pops up in your mind?
Once you see this multifunctional home office furniture coming straight from Germany, you'll have an image of a highly functional workspace shaping in your mind, whether you use it to work or work out.
A hybrid between a desk and wall bars, the Heimholz home office station is multifunctional and easy to store away when the workday is done.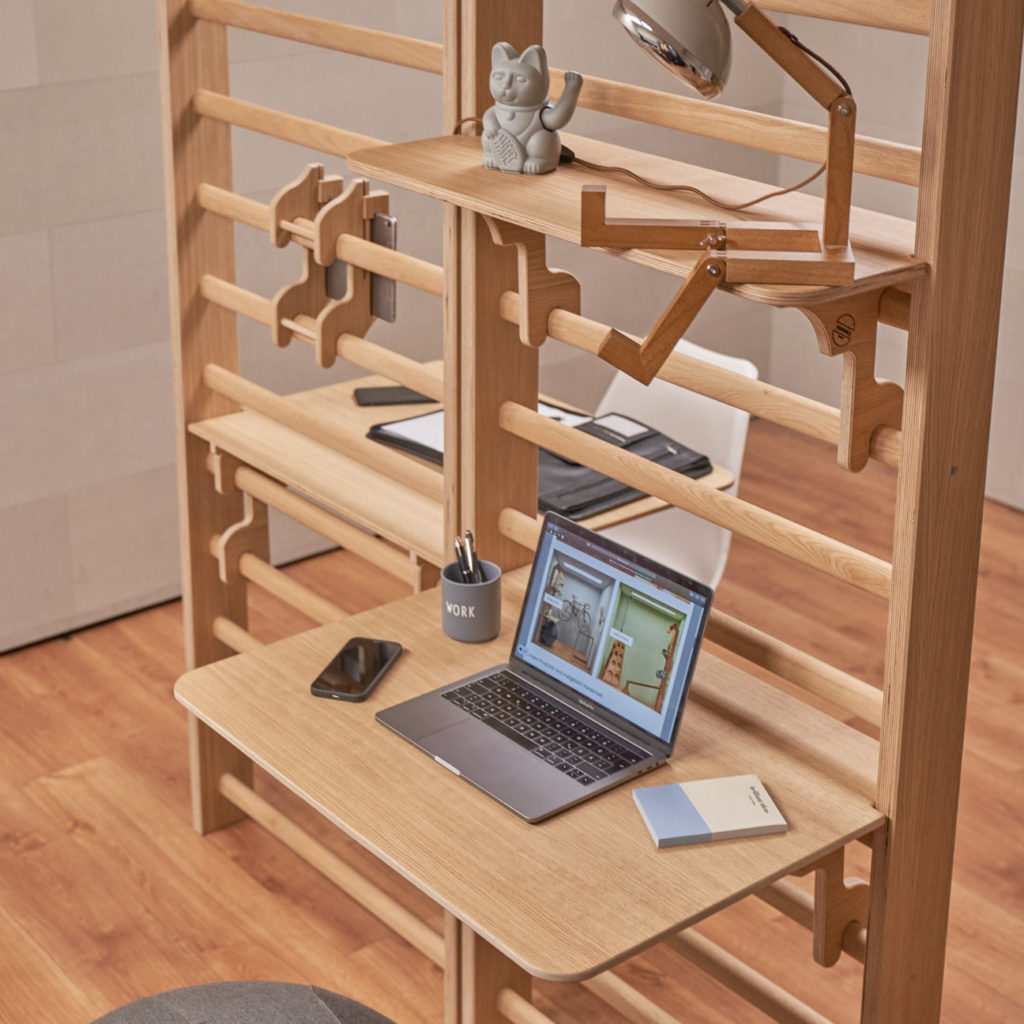 Made out of walnut, the Heimholz home office station is sustainable and natural, made using no harmful substances.
This home office package provides you with an easy to attach desk module that needs no tools to be set up. This desk can be moved so that you can use it either as a working desk or a high table and you can move it anywhere on the bars where you want it. How would you use your new Heimholz workstation, if you could change it up every day?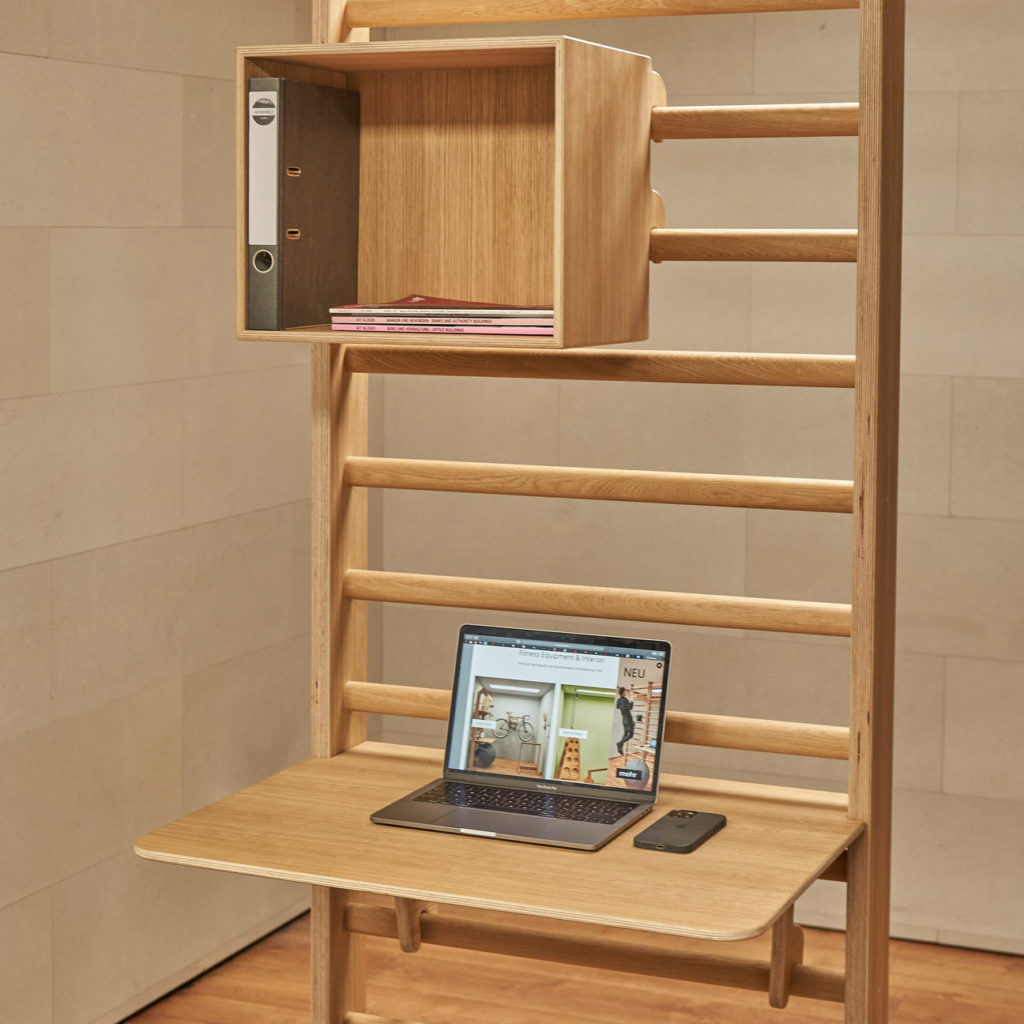 Unhooking and folding down the desk after you finish working on it is also easy. This means you can even hide the whole multifunctional wall bars setup under the bed, behind the door or furniture, so that you have plenty of space left in your home. That's one way of enjoying your home space and also have a home office setup ready for when you need it.
We've talked about choosing the best place to set up a workspace in your home, and this sustainable workspace can help you choose different locations every once in a while.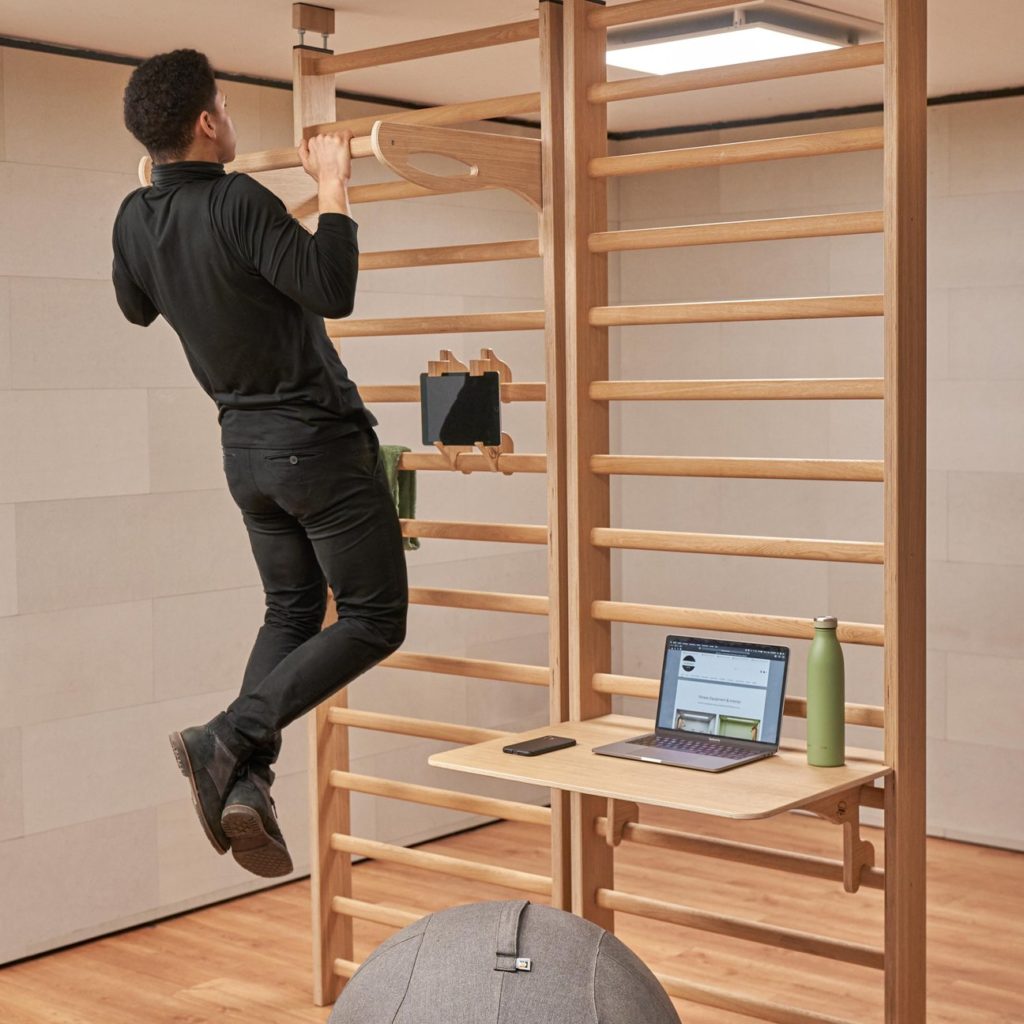 Folding furniture helps you maintain the same square footage even when you have to work from home and don't really have that much space available.
Plenty of training options bring you out of the working energy and into a "break for power" mood that helps you stay focused by using physical energy to balance out your mind and replenish your energy for the next work day. And if you mix and match working out on the wall bars with the Stoic Standing Mat, your work and personal life will have a lot to gain from exercising.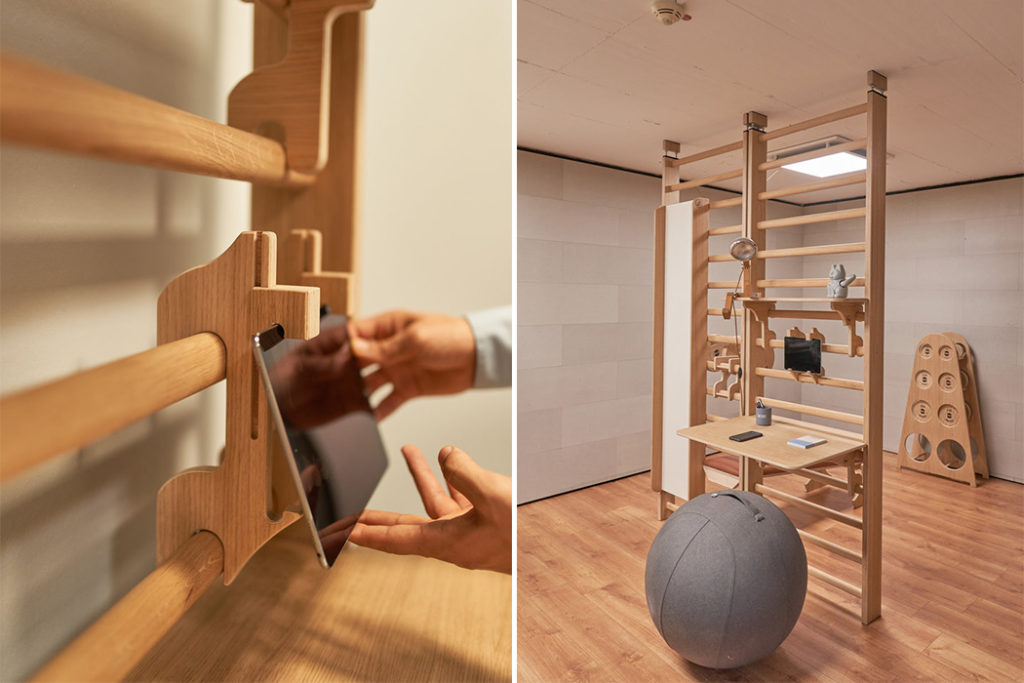 Beyond the working and exercising functionalities, this sustainable home office setup is more than what you might think at first. You can add a clip-on lamp to the setup for working well into the night, also some planters with greenery help create a closeness to nature and remind you to take breaks every once in a while and just look out in the distance.
If you have to work from home lately, as many of us do, and you're also working from home with kids, now that is a different kind of challenge. The fun part about owning a multifuctional piece of furniture like the one designed by Heimholz is that you can add a slide for your small children to play on whenever you're not using the hybrid furniture for yourself.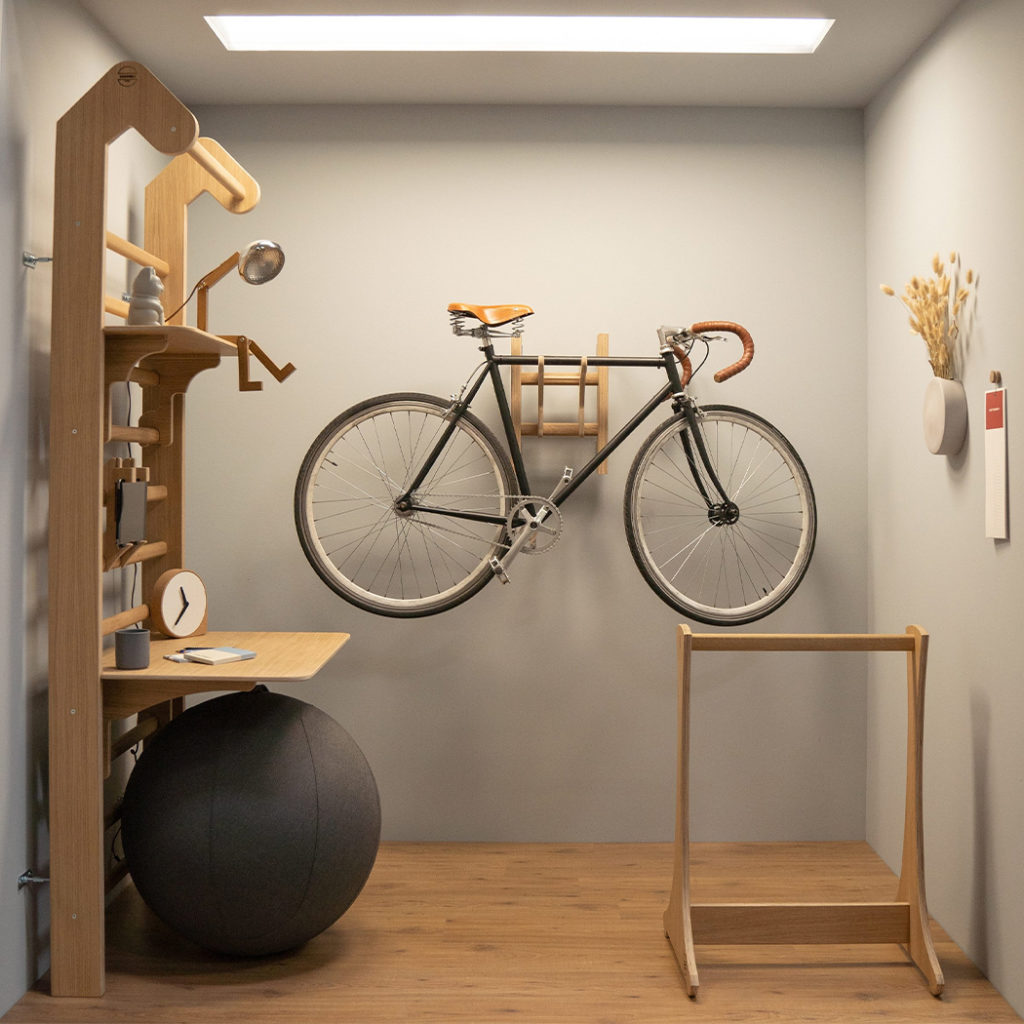 Even the tablet holder is made out of wood, so everything integrated in the design was imagined to be functional and aesthetically pleasing.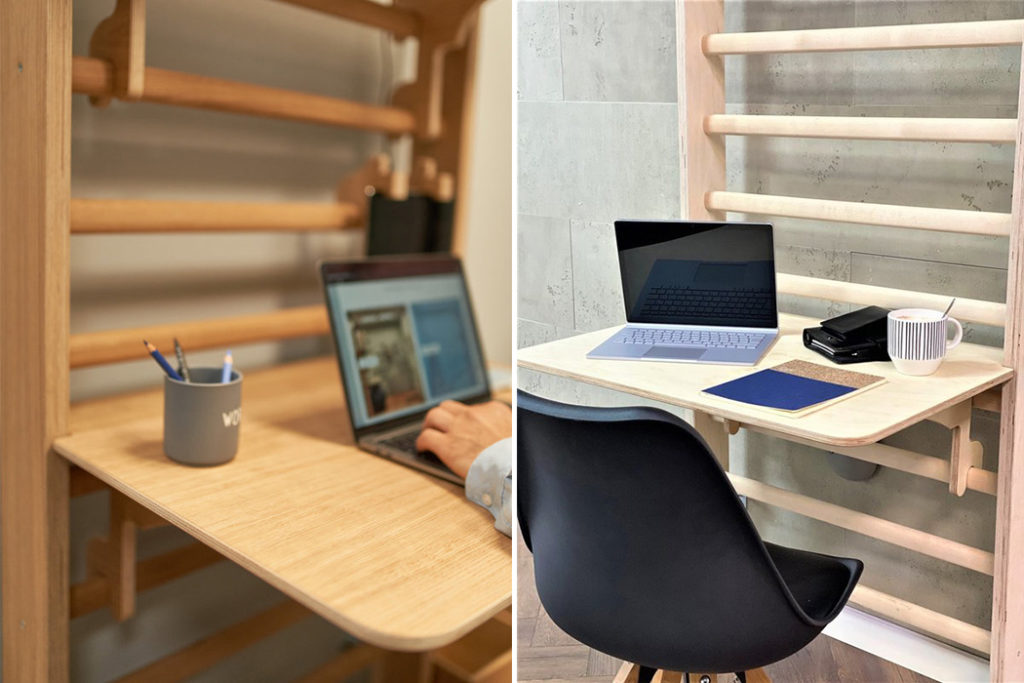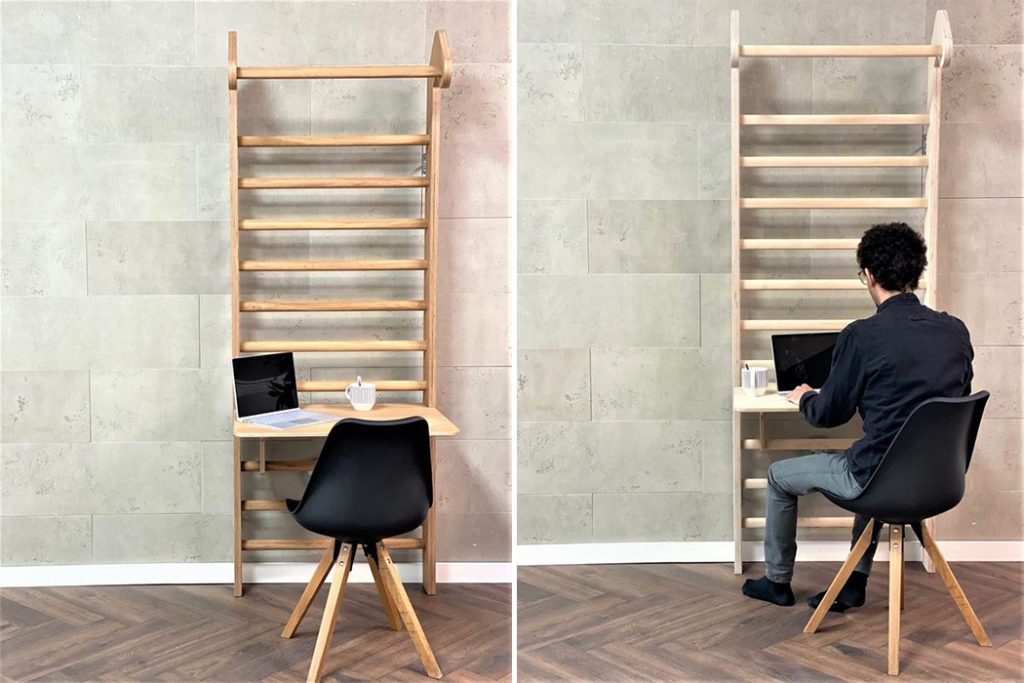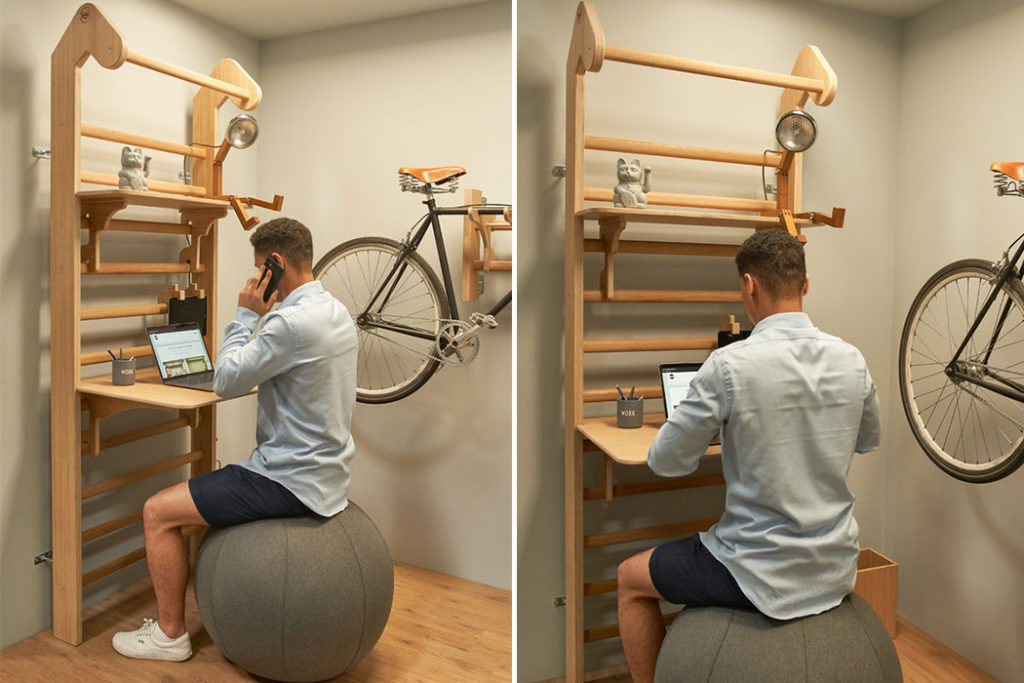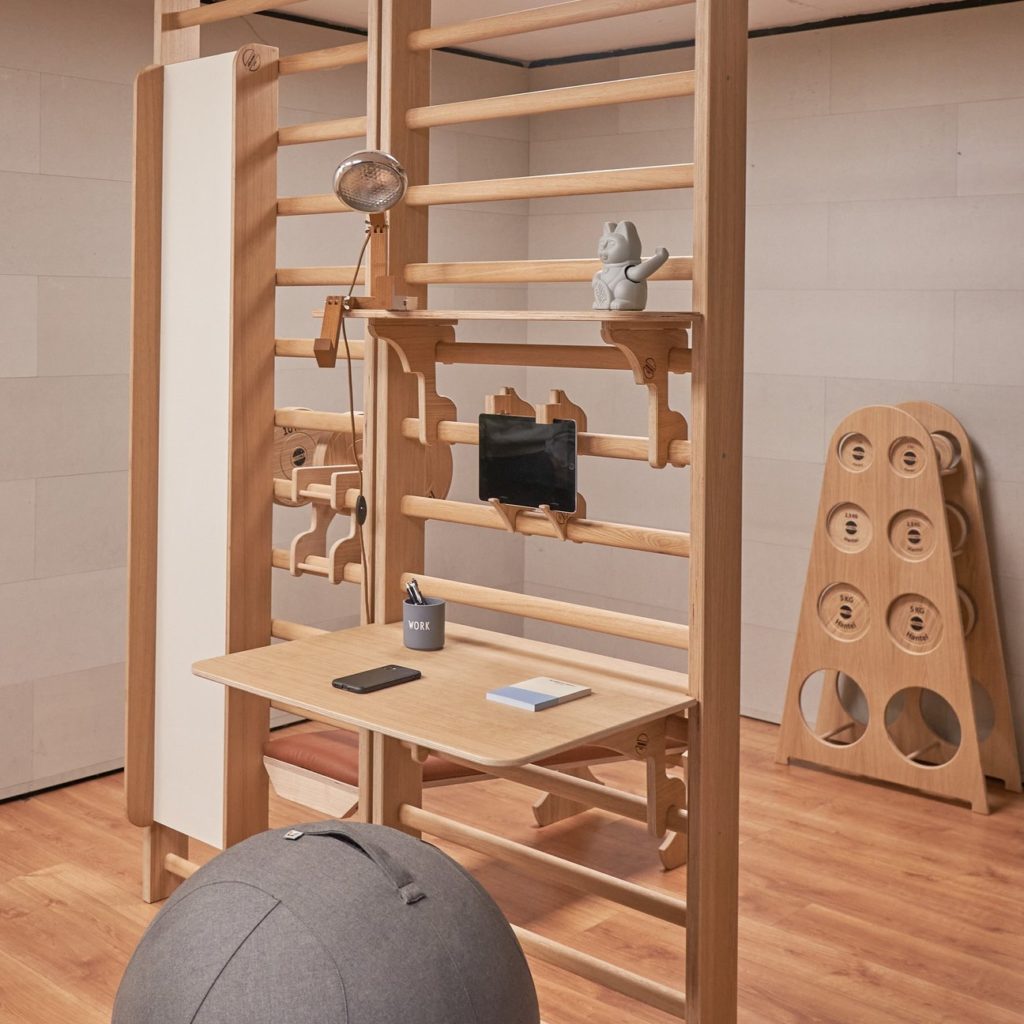 Since we've been speaking about working and workouts, here are a few more ideas to get you further down on this particular road of balance between the mind and the body:
Gym at home: essential fitness equipment