When you think about building your ultimate home office setup, how do you imagine it? Do you need some modern inspiration to light that fire in you?
Even an ethanol fireplace can warm you up enough to enjoy the rest of this stylish workspace.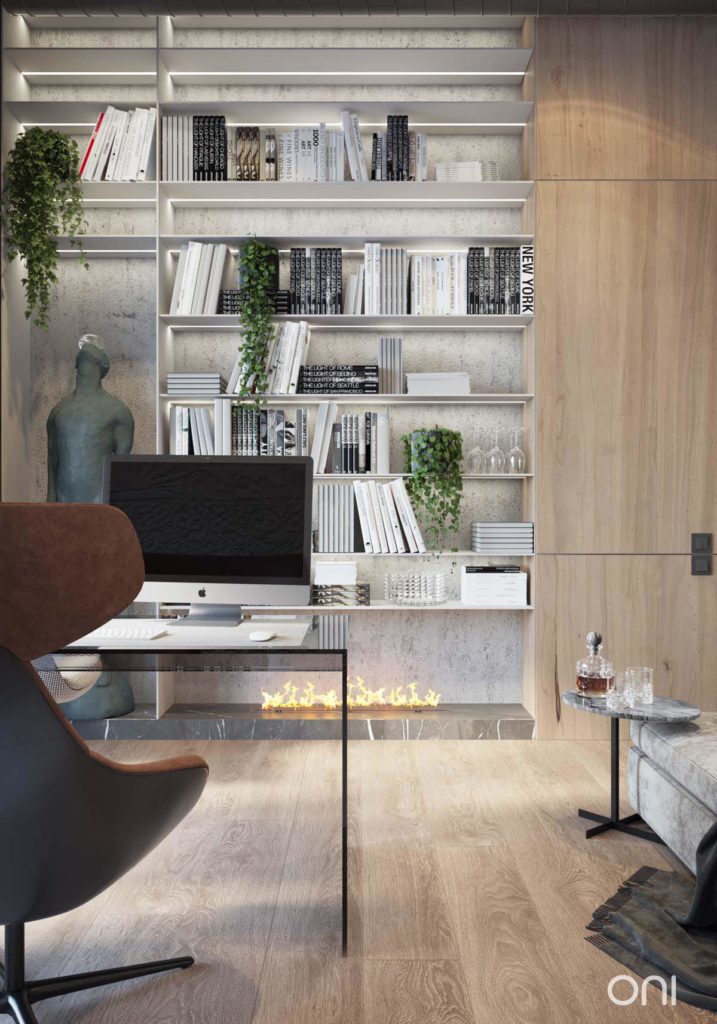 Designed by ONI Architects and hidden behind a door, the private office space we're stepping into showcases sophisticated furniture displays against a wood and concrete background.
White shelving illiminated by built-in LED strip lighting occupies the wall opposing the desk. A frameless ethanol fireplace gives proves that fire can be tamed, while the library above reassures the owner of the power of knowledge.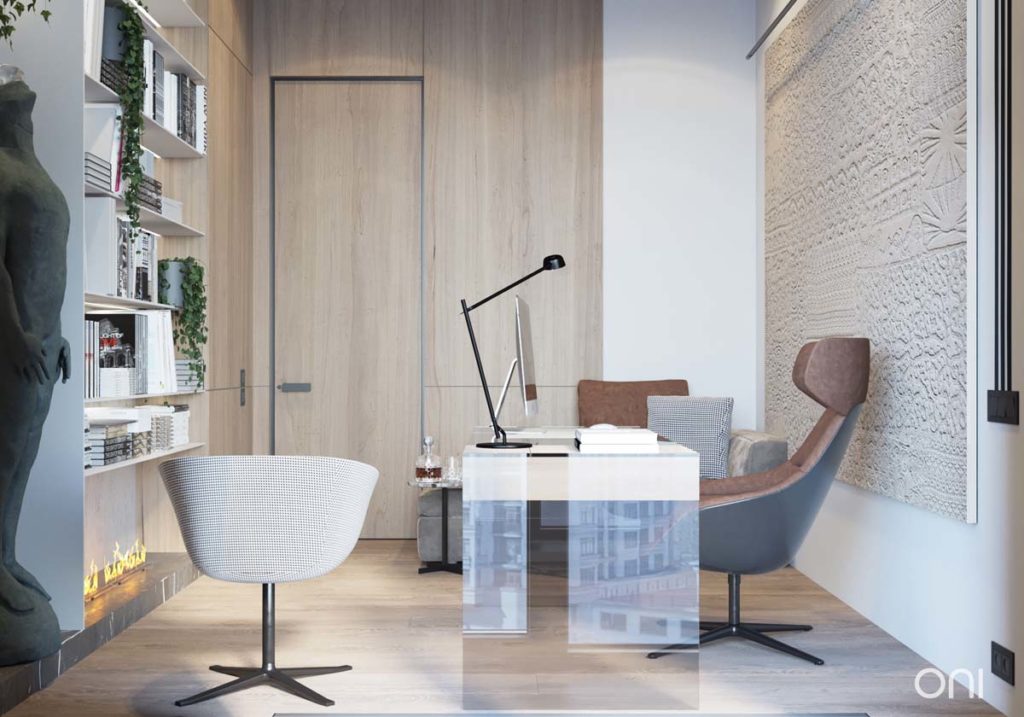 Knowledge and symbols everywhere, from the statue chosen to occupy the custom space in the library to the marble fireplace base and huge tablet hanging fromthe opposing wall.
Wood panneling keeps a balance between the concrete and rock tablet, visually warming up the space. Plants hang over the edges, immitating cascading thoughts that always flow towards the playful, never resting flames.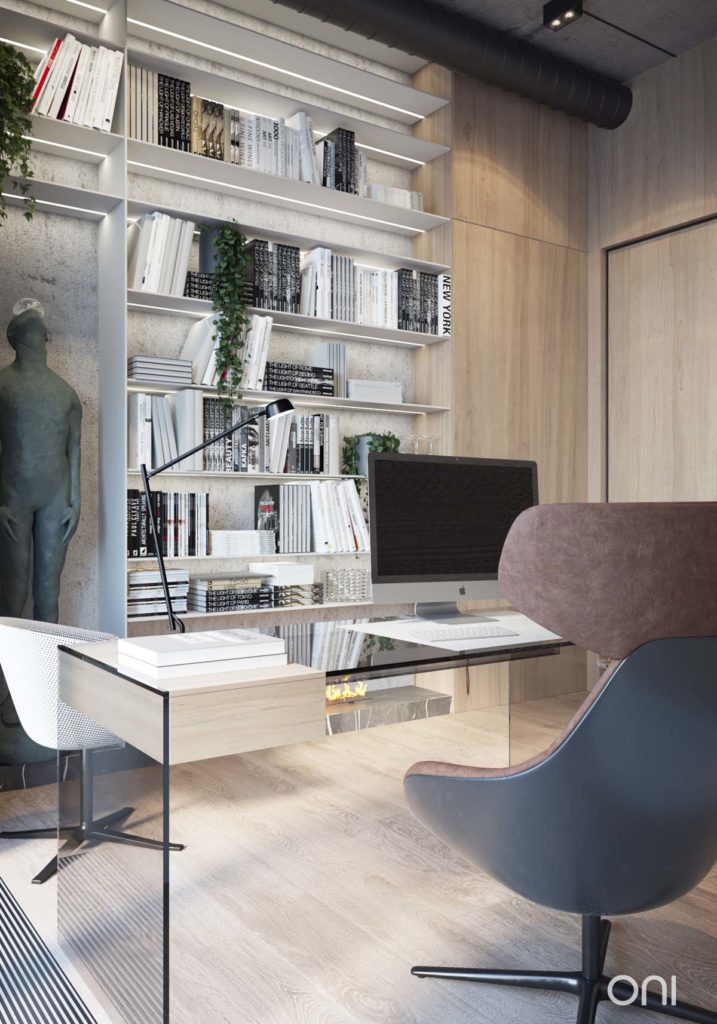 Giving off a museum feeling, this home office is modern enough for any archeologist that sees themselves working from the comfort of a sylish chair, on a glass desk that seems to be floating, overlooking the city from behind floor-to-ceiling windows.
Choosing the clar glass desk was not random, as the daylight is not given a blockage when entering deep into the space. On the opposing wall, a small chaise lounge complete with a cozy throw and soft pillows helps the owner take a relaxing break one in a while.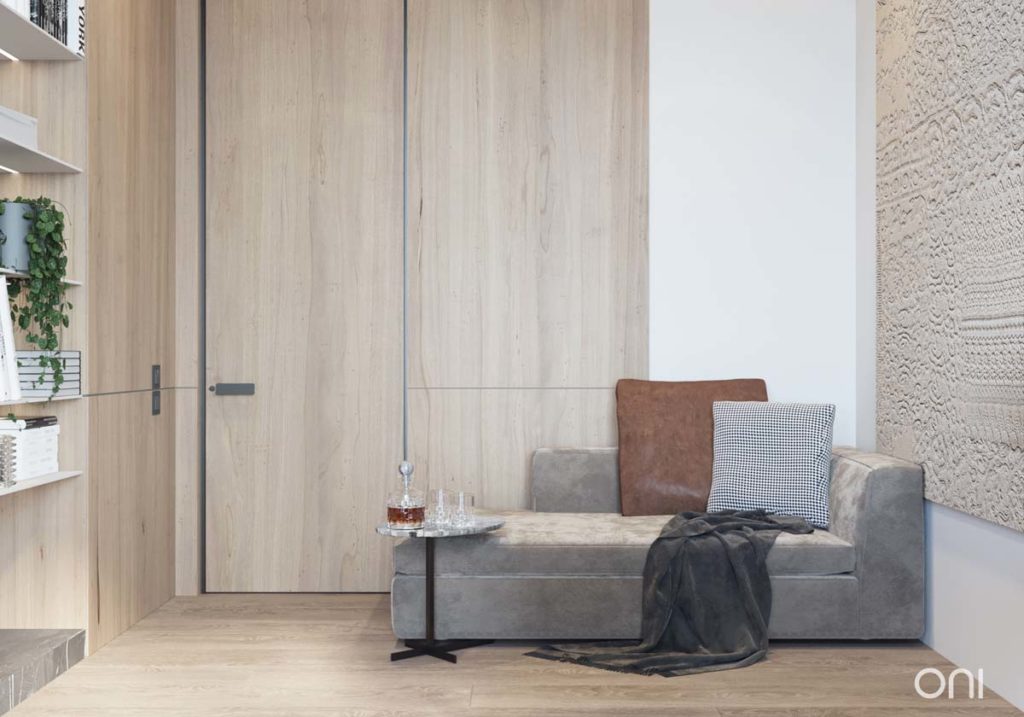 That combination of perfect textures, colors and lights can transforms a square room into an inviting, private and inspiring home office space. Use your favorite, most soothingfeeling and transform it into your working background. In a custom space like this one, doing that is quite easy.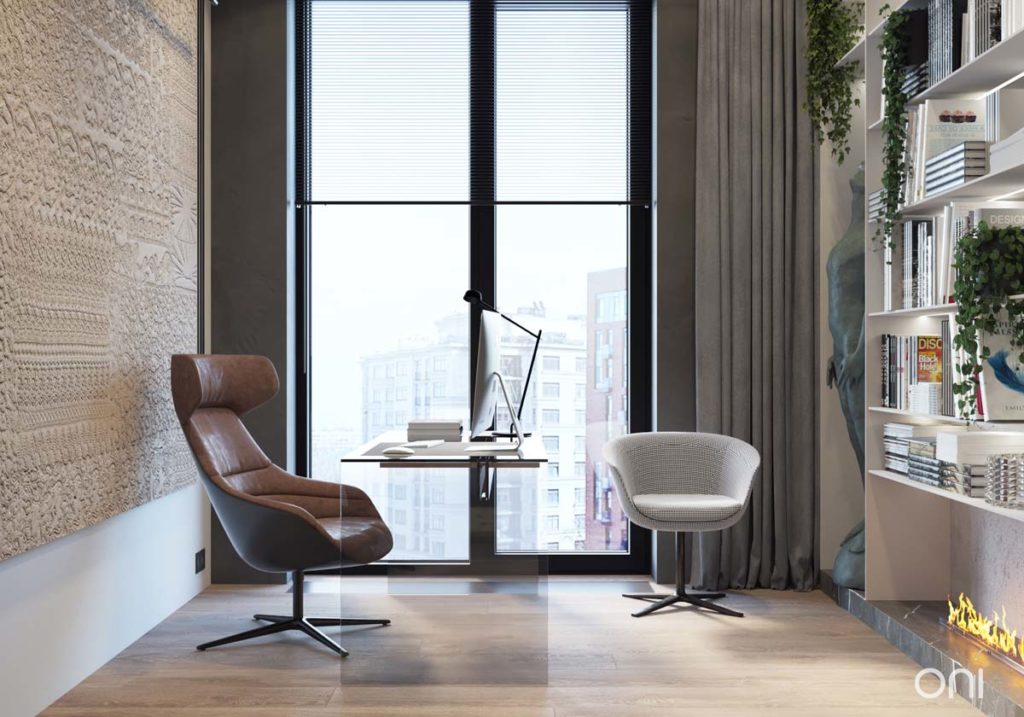 If you still haven't decided to make your home office draw inspiration from a museum, maybe this next workspace sparks your interest: