Keeping your workspace on a grey color scheme is worth it when you play with texture and light to create a fantastic place to work from.
Your very own fantasy land can encompass your most beloved items and highest personal values in a rather small space. This is what great interior design can do. Art, sport and a trip to the moon can all become daily inspiration routes when your home workspace flaunts an upscale minimalism.
A grey modern industrial decor like the one seen in this home office space was warmed up by a wooden floor and warm lighting. Imagined by Ukrainian design studio YouSupova, this lunar grey home office room shows how simplicity of thought can create bespoke interiors. Gather all your favorite things in one space and keep everything else simple for a stunning effect.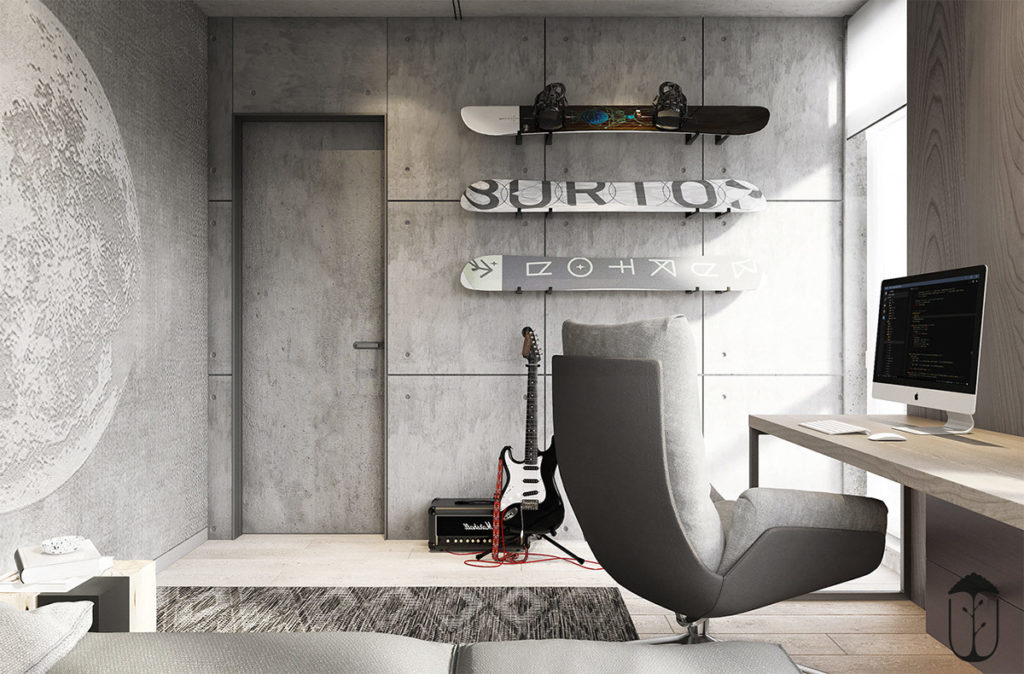 Simplicity of thought is gathered around the owner's preferences for music, snowboarding and comfort. Snowboards shelved above the electric guitar must have also inspired the need for a cool space. Winter sports and the echoing music construct a dreamy interior landscape beautifully reflected on the outside. The moon mural brings it all together – the textures, the color scheme and the inspiration theme.
A comfortable swivel desk chair and sofa, both in grey, are the only elements that show how comfort is placed high up in the needs list. Everything else is a combination of strict necessity.
Exposed black wire tracks on the ceiling maintain the industrial feel and dark details seen here and there, like the swing arm wall lamp next to the sofa, the AC unit or the black and white electric guitar.
If you love the moon, you don't have to wait for night to fall to enjoy its fascinating craters. There are solutions to every problem and inspirational interior design is one of them. Imagine working from your home office and turning around to see the big rounded shape of the moon staring back at you – that in itself is an out of this world trip.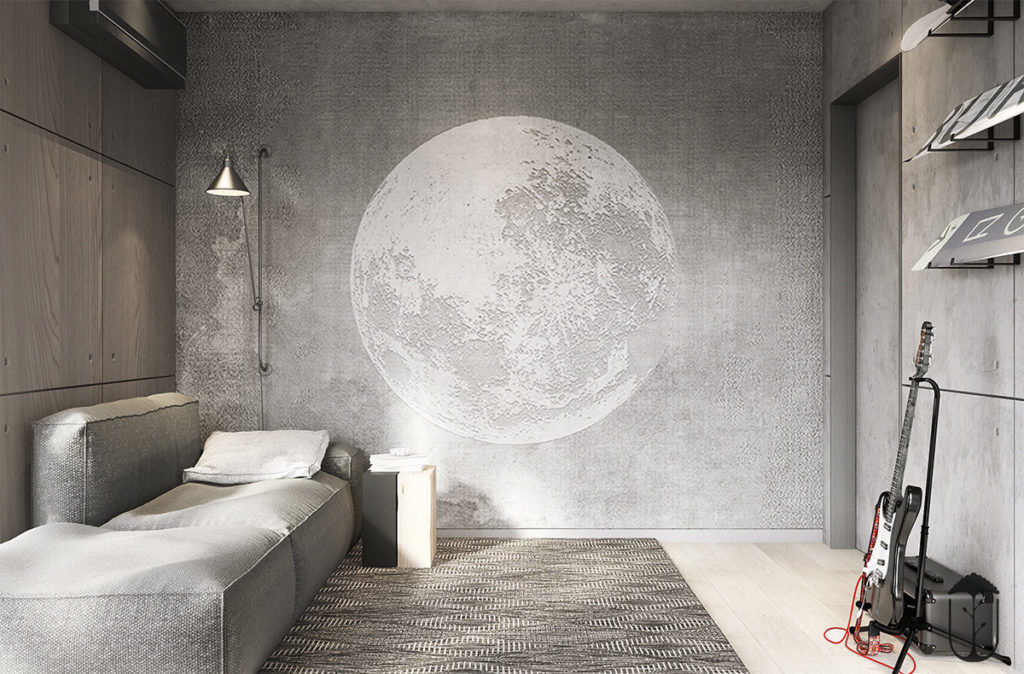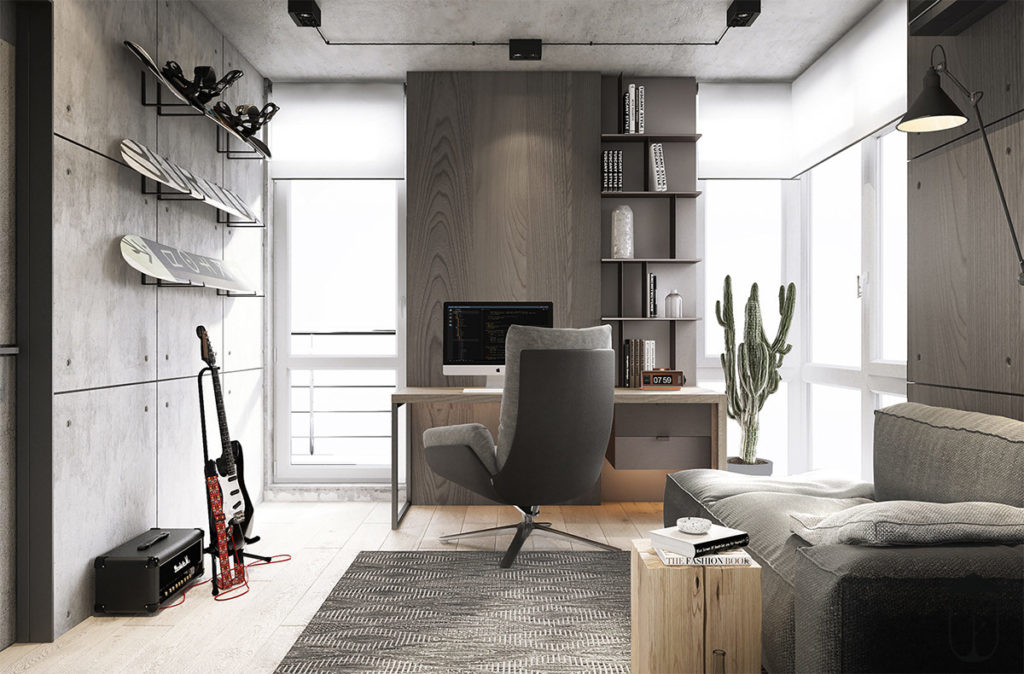 Check out these articles if you want to be even more inspired:
Vlogger's home office unveils texture heaven