Things are changing around the world and we're seeking solutions to work from home in a more comfortable setting.
From big houses and big offices, people go straight to the opposite, tiny houses and tiny offices. This pandemic has shown us all that what we thought we wanted might not be what we need.
With the rise of working from home protocols during the pandemic, people keep finding new ways of staying productive. This is now more important than ever – being productive instead of keeping busy.
People who have a backyard have been looking into buying small ofices for their garden in order to keep privacy and productivity high and interruptions low.
A recent study by Fidelity National Financial subsidiary IPX1031 shows that 54% of 2,006 American respondents would buy a tiny office for the garden. An alternative to working from the bedroom, kitchen or living room, a backyard workspace is on the mind of 62% of remote workers questioned by the study.
More than a quarter of respondents say they would spend less than $8,000 on a tiny backyard office, while 23% said they would spend between $10,000 and $19,999.
Since so many people would consider buying a tiny office for their own garden, companies have started pivoting towards building remote offices to keep up with the demand. Companies like ÖÖD and Modern Shed are ramping up their poduction thanks to the market interest, each with different solutions.
The ÖÖD garden office
The ÖÖD office room can be used as a workspace or a tiny house, depending on your needs. You specify what you need and the Estonia-based company works with you to create the perfect space for your expectations, reflecting Nordic minimalism. This company has recently pivoted to building more and more garden offices due to the rise in demand and they will be opening a US company branch in 2021. They recently unveiled a $19,900 "office in a box" that you can soon purchase on Amazon.
Two sizes are available for the ÖÖD office. The smaller one can be shared with your partner, while the bigger one includes a kitchenette and a bathroom.
The Dwelling on Wheels office version
Backyard shed maker Modern Shed has unveiled the DW, a $129,000 tiny home on wheels that can be easily turned into a modern office on wheels. This is the company's way of responding to requests coming from clients during the coronavirus times. People are looking to work remote, so an office on wheels that you can live in is a good choice for those who like to live offgrid while they work from a home on wheels.
The DW comes in three sizes, two of which are equipped with a home office space from the start, so you can focus on where to park your home and office on wheels rather than deal with anything else. Larger sizes require building permits, but the small size is ready to be moved anywhere.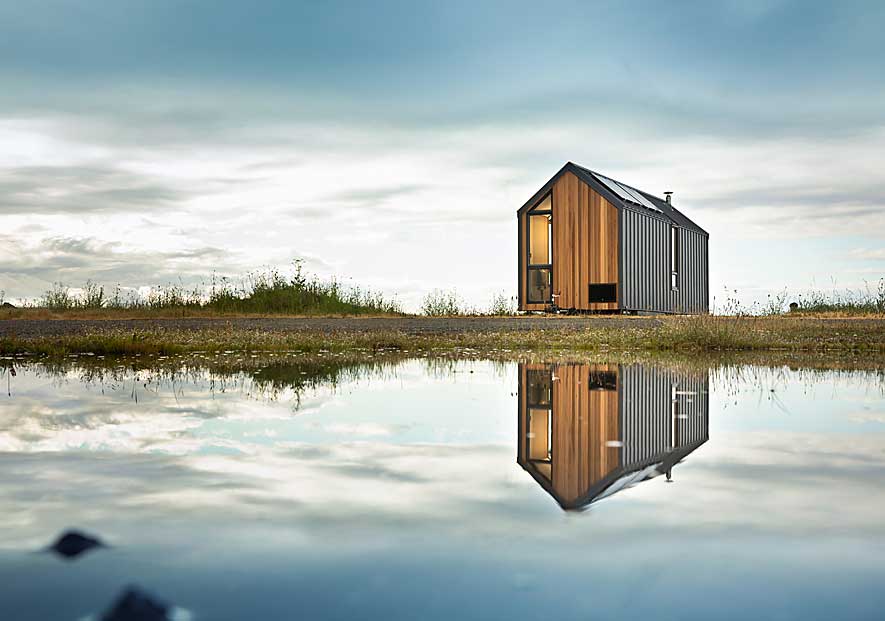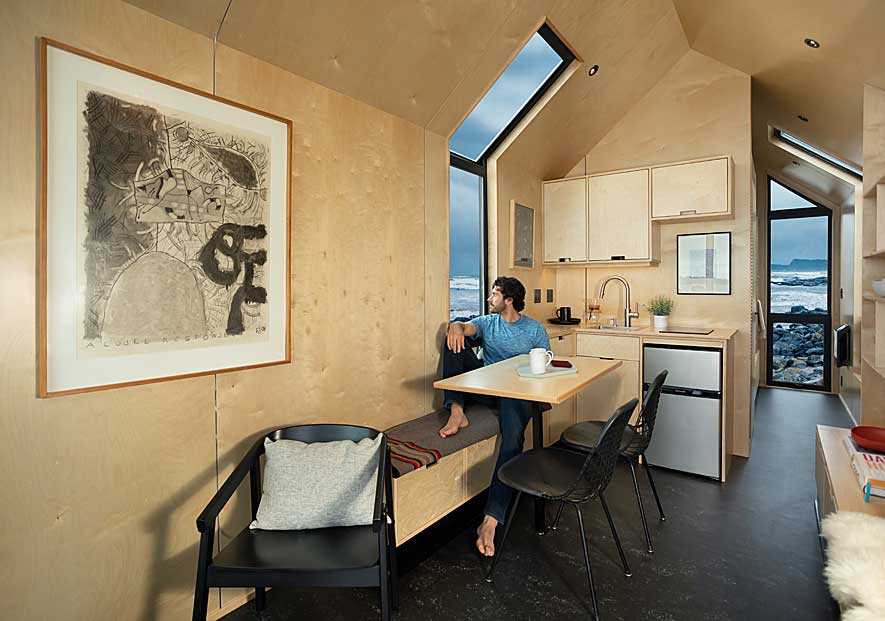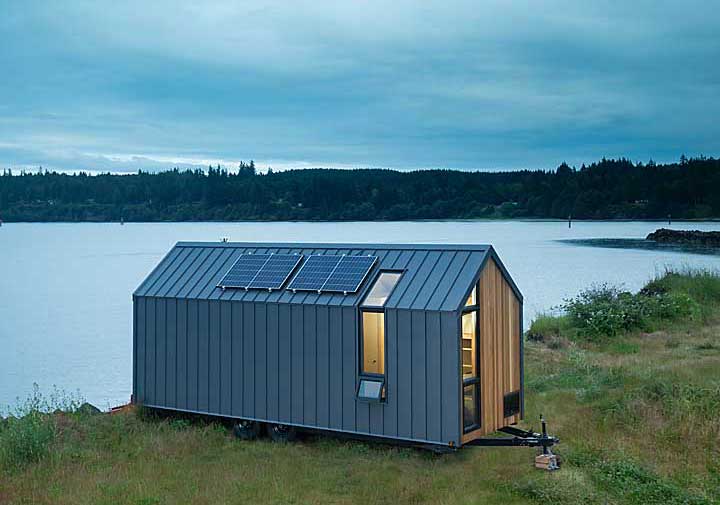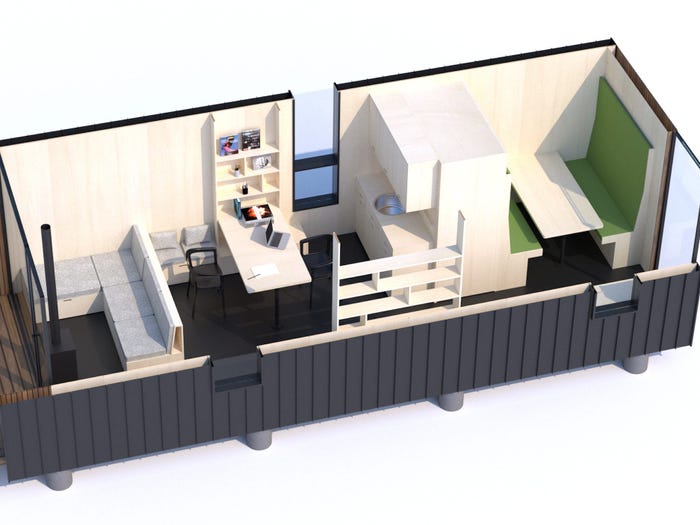 There are more options already available for office pods that you can enjoy in your own backyard, check these out: