Home office space – some have it, some wish for it. And others think about adaptability – like choosing a flexible home office setup that makes room for, well, more room.
If you're wondering how to choose the best location for your home office, take into account that there is a way you can have a modern home office that occupies little space – and it's called "Ori Pocket Office". 
The Ori Pocket Office flexible home office setup keeps everything work-related in a modular space that can be hidden away to make room for more living space at the end of the work day. 
This retractable home office comes in two sizes (medium and large) and quietly unfolds in less than 20 seconds. That's just enough time for you to get into the working mode. 
With a spacious desk and chair on one side and a nook for a standing desk on the other, the Ori Pocket Office saves you space for living when you are not working.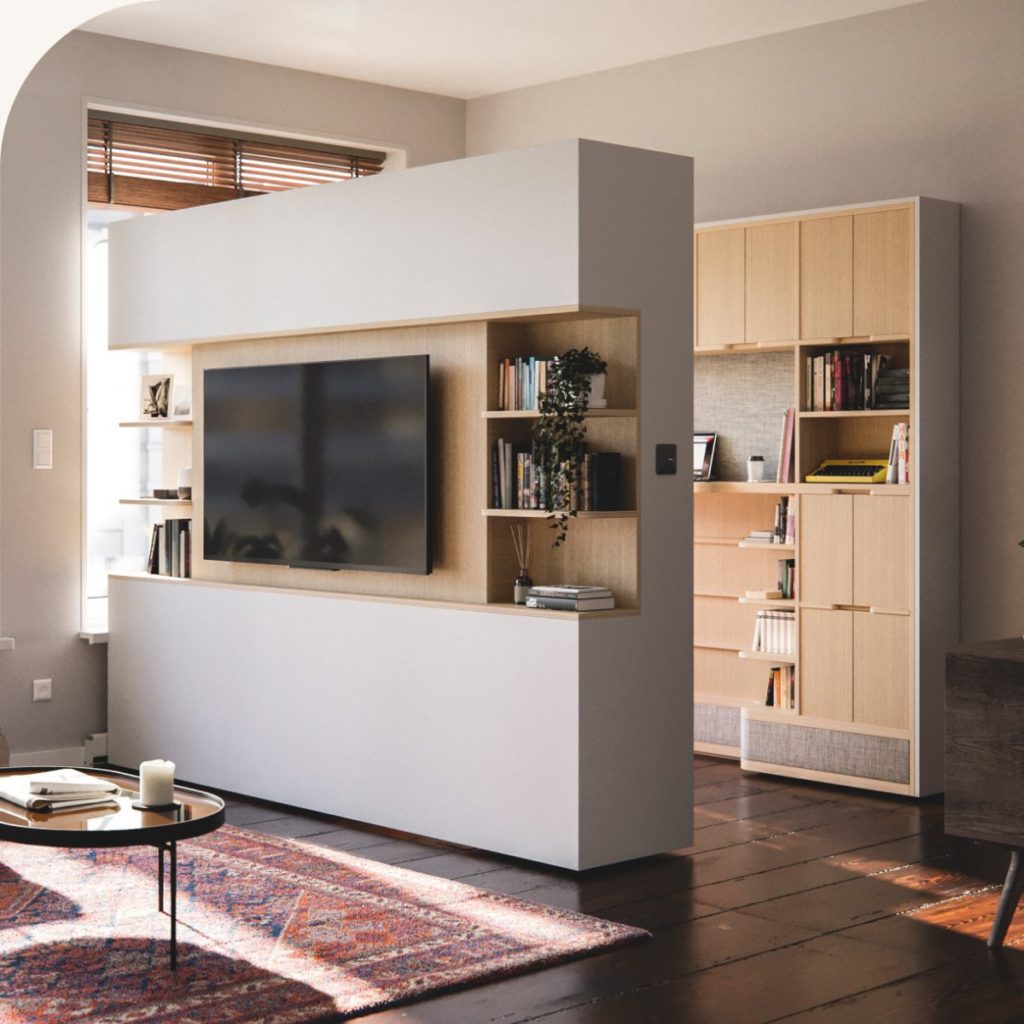 It might look small, but the modular office setup has space for two monitors, a chair, built-in display for books, belongings and up to a 65" TV. Suited for undisturbed video calls, its sound-dampening cork and fabric panels drown out noise, distractions and video echo. 
Equipped with dimmable, built-in LED lighting, the home office system by Ori Living creates a suitable environment for both focused work and video calls. Built-in shelving and closet lights keep your things organized, in reach and easy to find.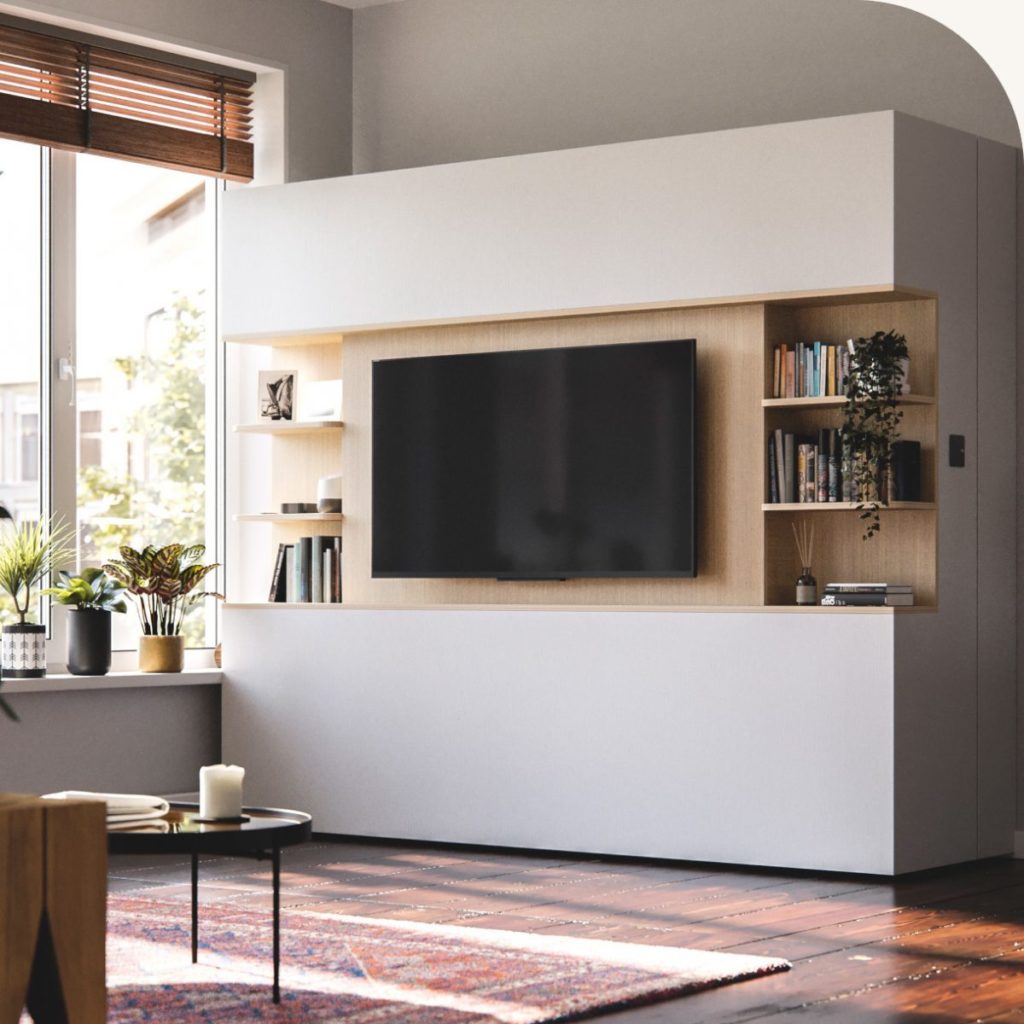 Since it is a contemporary office setup, its features can be controlled via the Ori app, Amazon Alexa or Google Home.
Made from poplar laminate sourced from Spain, topped by high-pressure laminate, the retractable home office setup has powder-coated carbon steel mechanical hardware that make it both long-lasting and visually appealing. 
The Brooklyn-based Ori Design Studio imagined and implemented Ori Pocket Office's design to require hard surfaces such as hardwood, tile, or laminate with +/- 1 ° of levelness across a 7′ distance. The ceiling height needs a 7′ clearance without any obstructions, such as soffits or sprinkler heads. The retractable home office needs a standard 120V outlet, 15/20 amp circuit for its five outlets.
UPDATE: As of 2023, almost three years since the launch, there are no public plans for European market presence, neither Asia. Also, the product has slightly changed and apparently is not for sale for individuals, but rather as a package in real estate projects. So it is a B2B product. The founder and CEO of Ori, Hasier Larrea has recently shared an image of his personal Ori setup and has commented on LinkedIn, answering about the availability of the popular robotized pocket home office solution.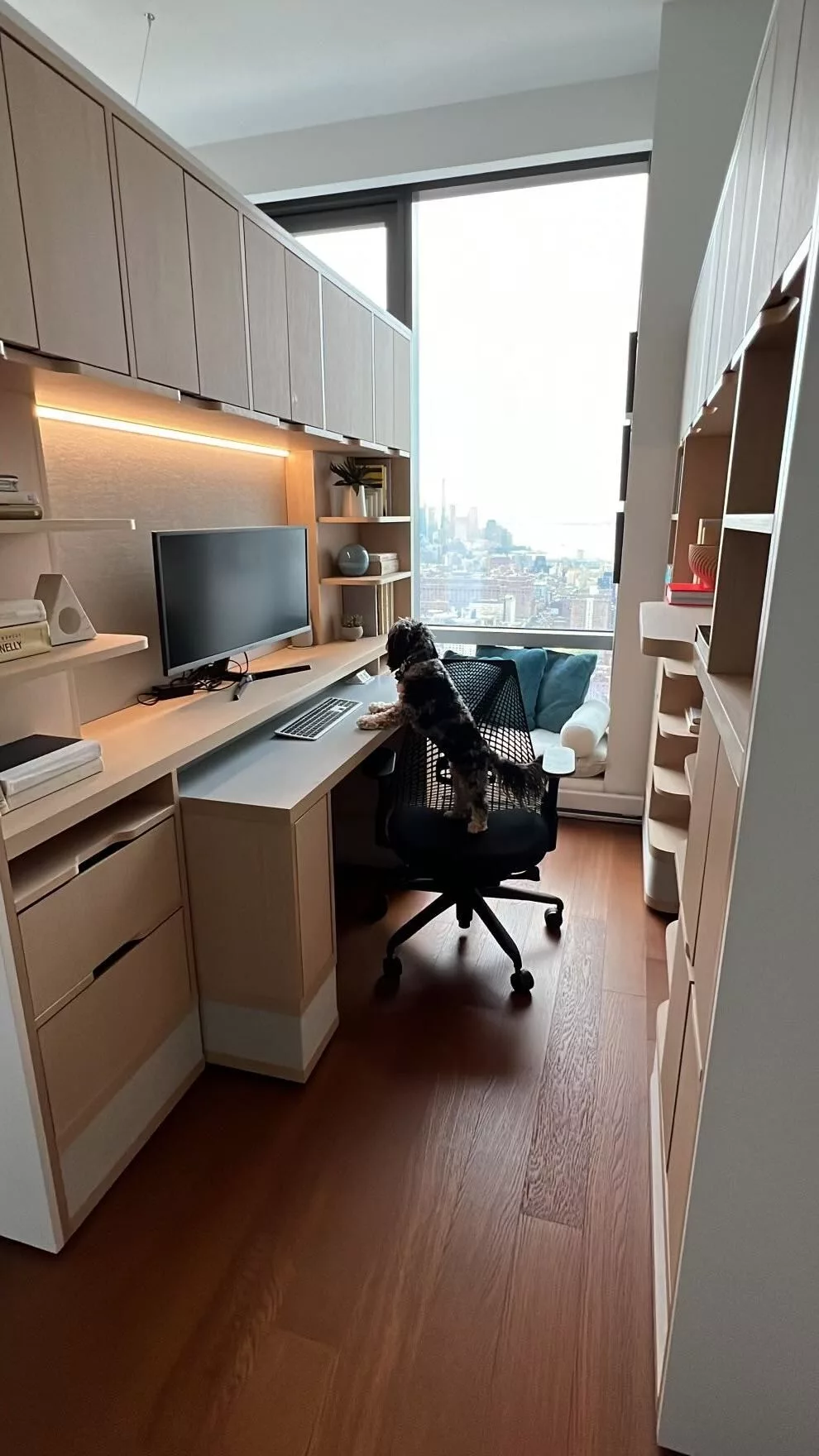 And since you seem to like modern home office gadgets, check out this Outlook-connected busy light installed on the home office door.