Shelter Desk must have been on the minds of many of us looking for a way to organize our home office more efficiently. We don't really call ourselves organization addicts anymore, but we act like we still do.
As anyone who tries to organize their home office knows, there are always things you can forget. But once you decide what the most important and more frequently used items are, the Shelter Desk is prepared to keep them handy.
This home office furniture piece has everything it needs to become part of your work from home space – a modern minimalism and an organizational effect.
Joao Teixeira is the one who designed this classy desk and it was just in time for our collective covid-19 work from home lifestyle.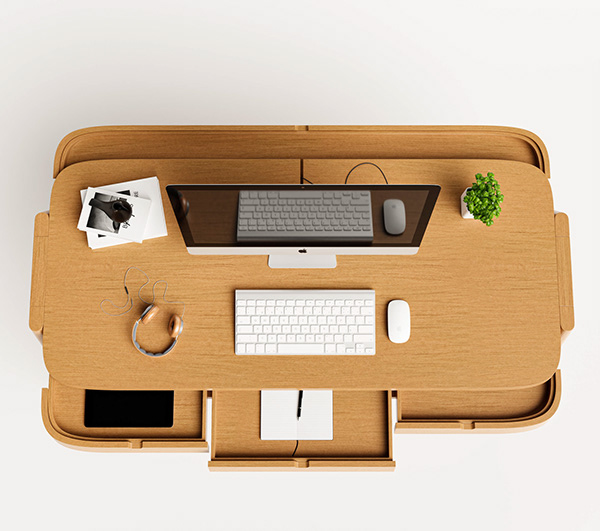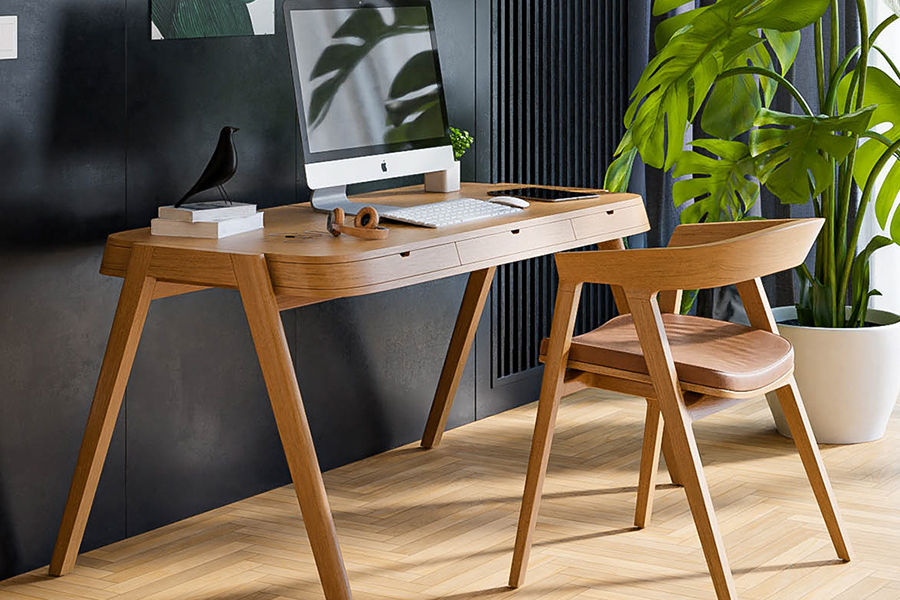 Three slim front drawers hug the tabletop making all your gadgets snuggle together. Your laptop, tablet and other small gadgets are easy to store in these front drawers, while the tabletop hides cables and chargers in a back drawer that spans the whole lenght of the desk.
Minimalistic in design, the Shelter Desk displays a fluidity of shape that can upgrade your home office style. The designer explains that he "designed it with a minimal approach and dynamic lines aligning the angles of each component for a better fluidity."
The drawers have nothing more than necesarry, as the overall design. No knobs, no handles, the desk displays a purity of form that blends productivity with design. Being as slim as it is, the tabletop provides enough space on top as on the bottom. More leg room means more comfort for you.
Resting on slightly slanted legs, the Shelter Desk provides a lot of stability you can rely on. Just make sure you focus on your work, because organizing your most important items is no longer a problem once your home office space flaunts this contemporary desk design.