Sitting down at your desk or even standing up and working – both actions should be alternated if you want to keep healthy. There is another way of using your computer while sitting down – in the cross-legged position.
Do you like to sit cross-legged while working and can't find a comfortable position on your chair? Then check out the Soul Seat – a chair built for the cross-legged position.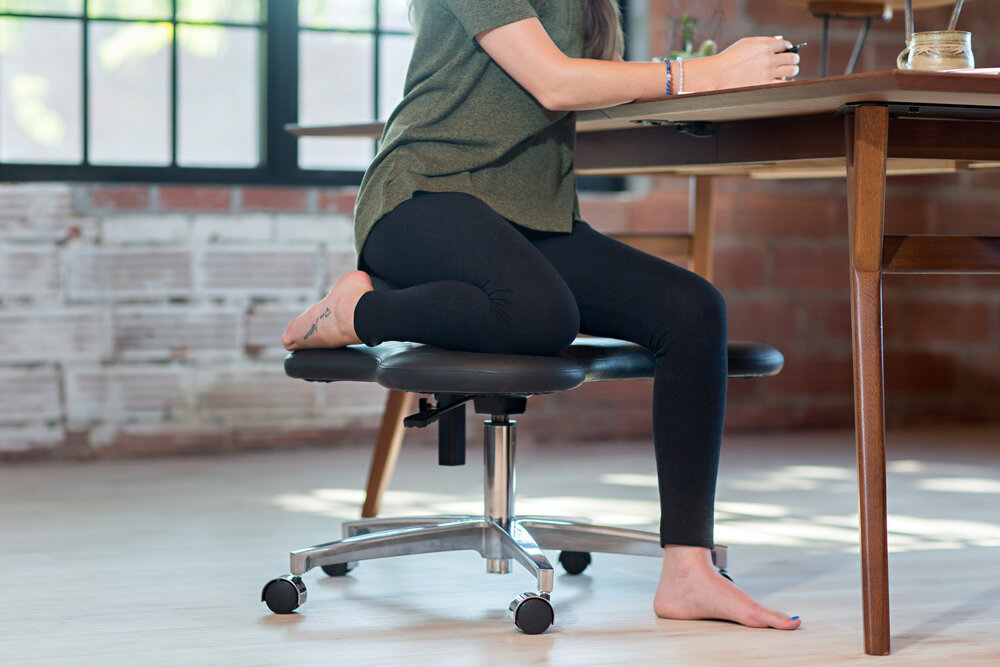 This handcrafted stool comes in two versions: the swivel chair and the bamboo stand still. Both cross-legged chairs display an upper part that you sit on and a platform to rest your legs on. Lacking back rests so that you can move freely around while working, the Soul Seat comes in two sizes: standard and large. Both platforms – the lower platform and the perch – can be adjusted to suit your comfort and workspace.
The swivel version moves like a conventional chair, while the bamboo-based one sits still. Whether you choose the pleather or the wool version, the Soul Seat will allow you to sit in a comfortable position if you feel that this could be the way you prefer to work.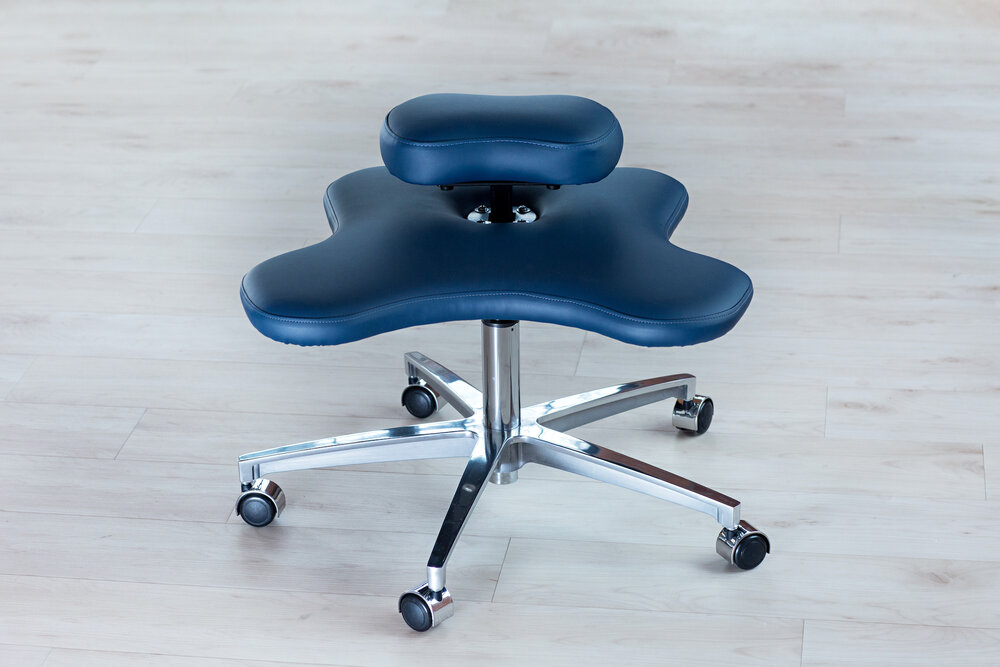 Designed with self-care and sustainability in mind, the Swivel Chair can easily replace your traditional work chair or it can enhance your sitting experience.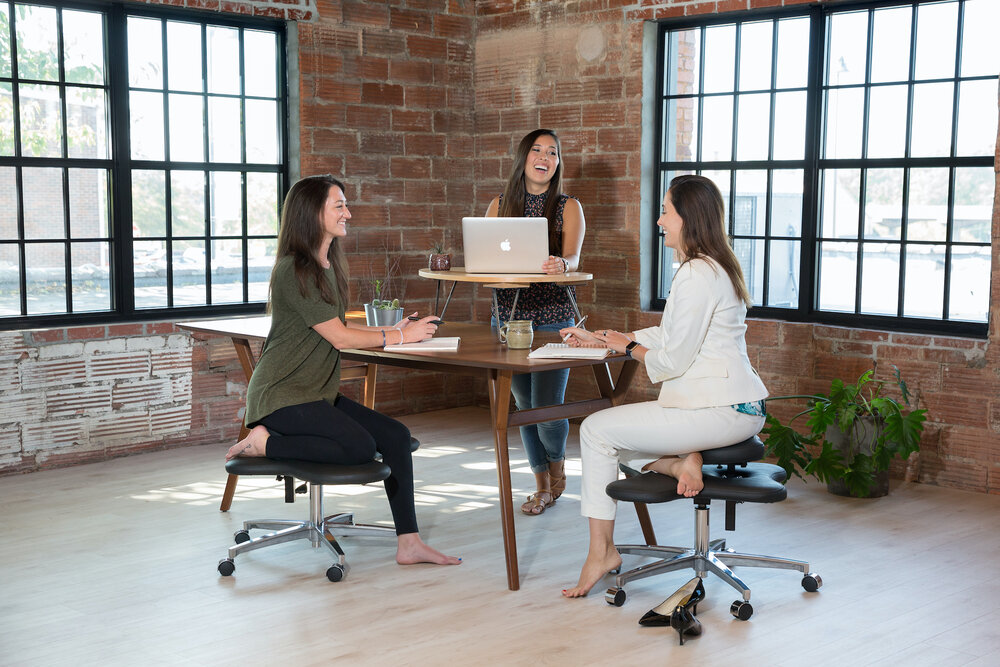 The Soul Seat with wooden legs is made of bamboo and does not swivel. This makes it even more sturdy and offers a better stability beyond the other amazing features. This stability allows you to raise the platform high enough so that you can use it with your standing desk and even use it at a kitchen counter.
So the Soul Seat was not imagined only for those who want to work in a comfortable position, but for those who feel better sitting cross-legged whatever they do.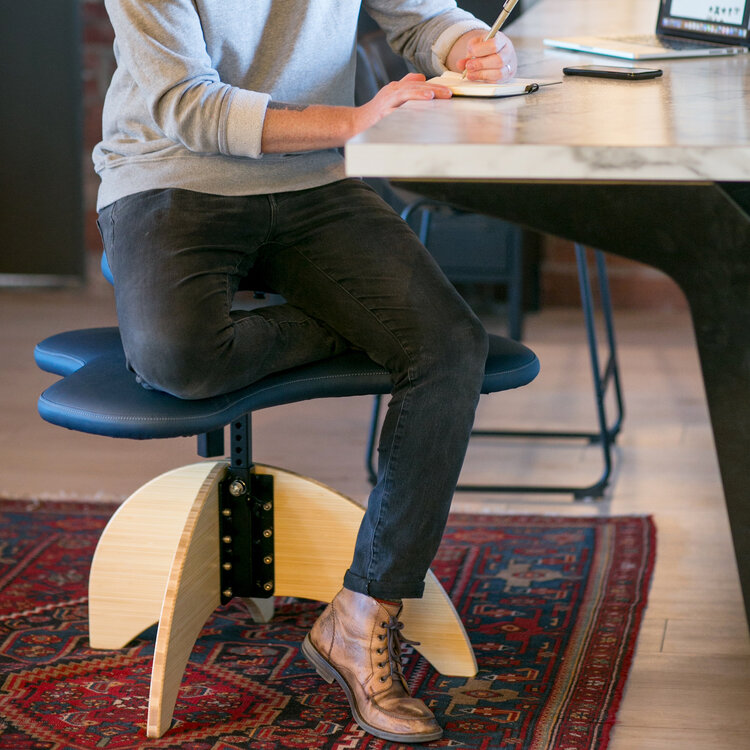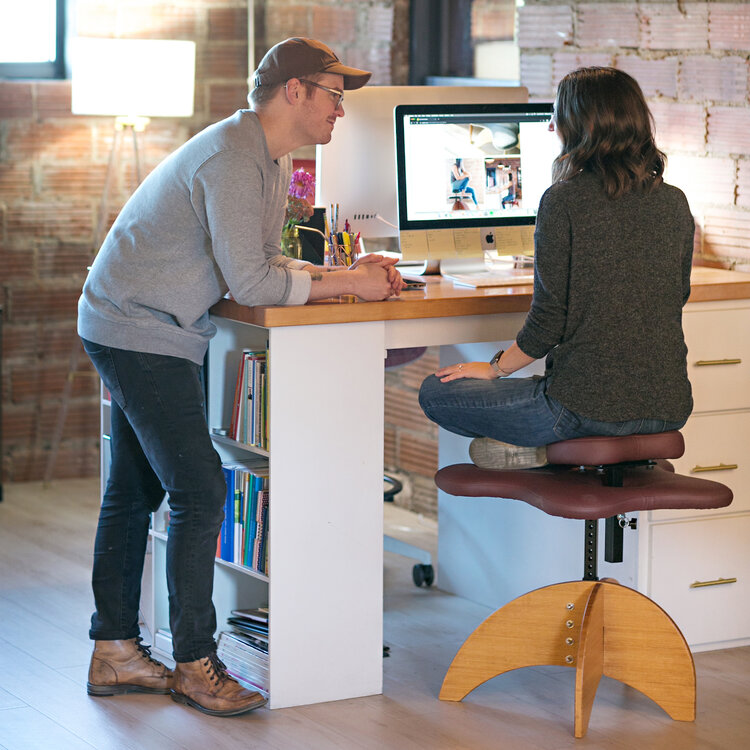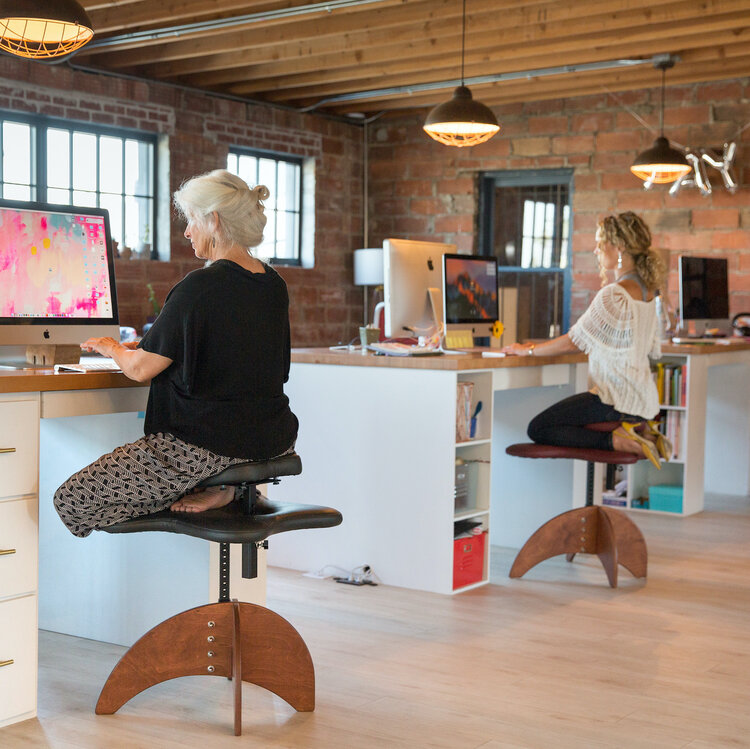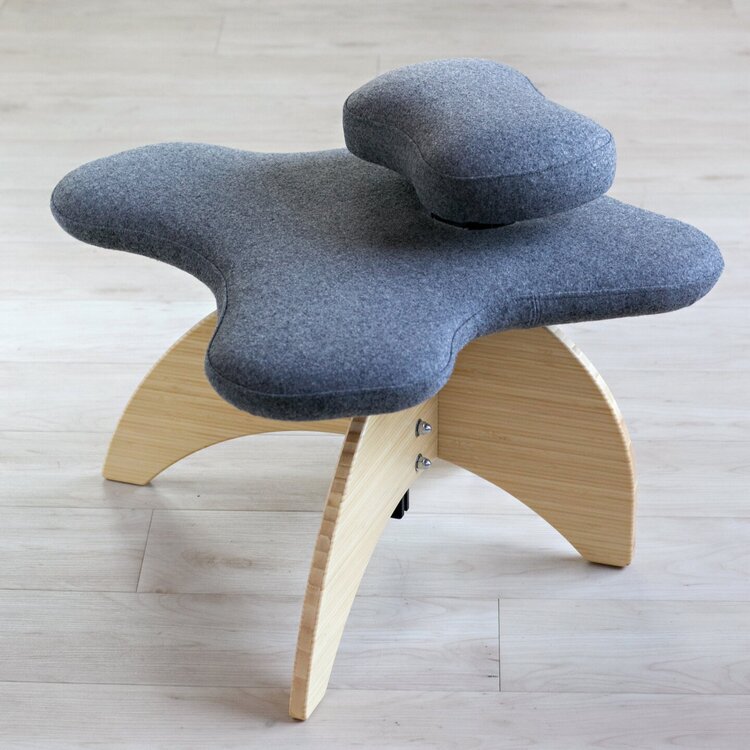 You might want to check out these home office ideas next:
Ergonomy and health for your home office