Dynamism and comfort are both part of this teen bedroom and study design. A huge mural of a car speeding through a tunnel flashes a golden color mirrored in the storage space right below it.
A soft grey modern homework desk and color matching chair shape the surfaces used every day during online school and after, for homework duty and more.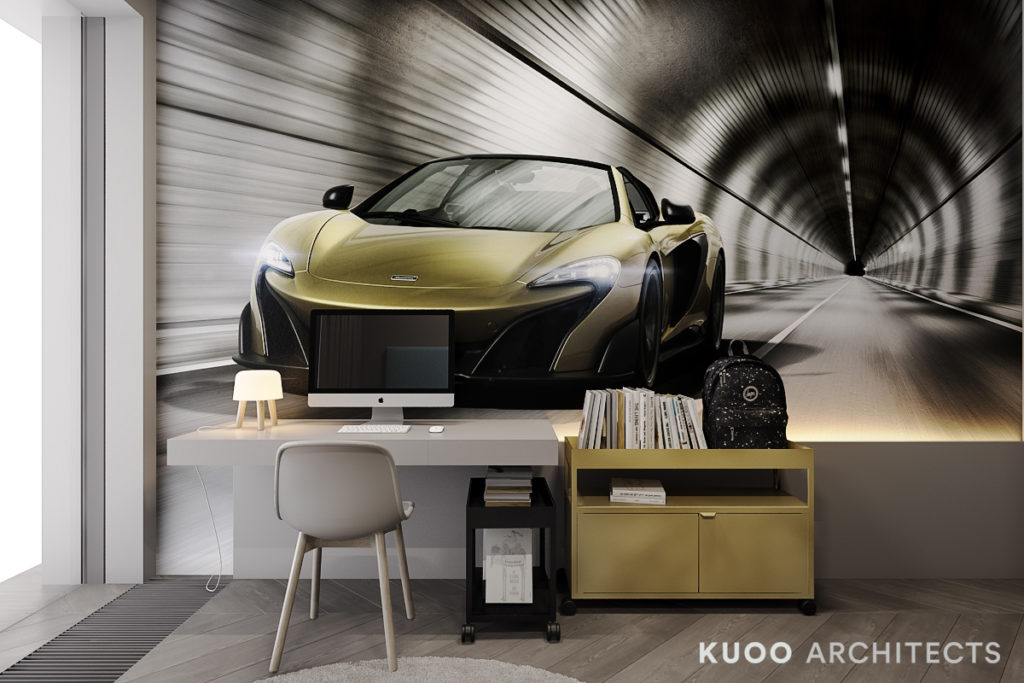 From the creative minds of KUOO Architects, this teen bedroom and study space displays this car mural that sets the tone for the color palette in the half of the room dedicated to school.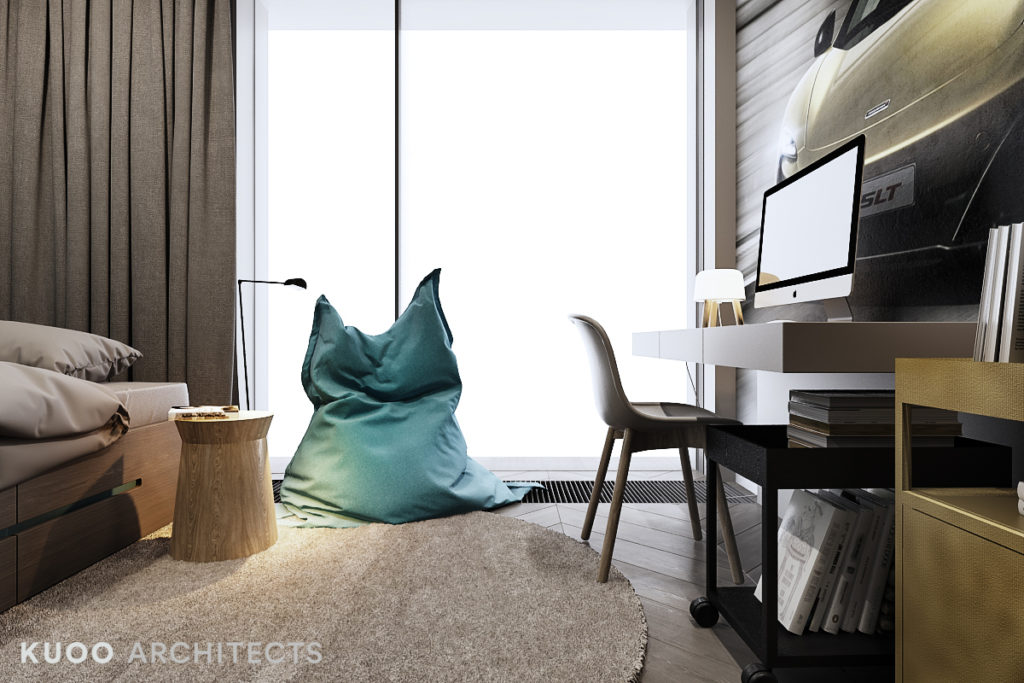 The other half of the room, dedicated to resting and entertainment was set up in grey and blue.
A modern rectangular blue beanbag speaks about the need to relax and this choice is perfect for when friends come over, since the platform bed can also serve as sitting area. Check out another ingenious idea on how to add more sitting space in a kids room here.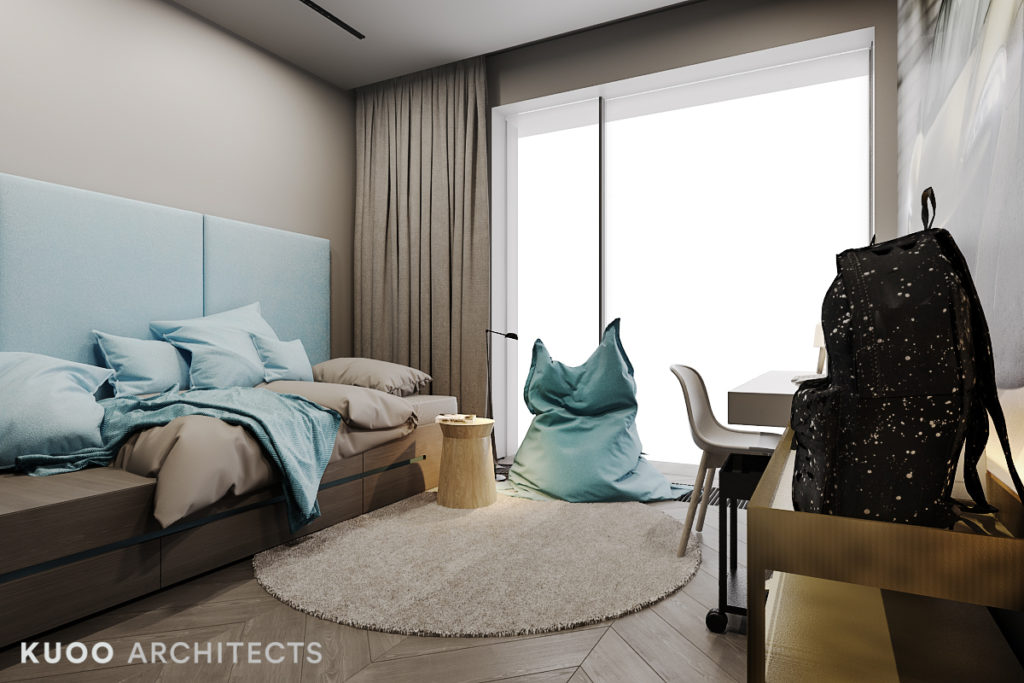 Long and narrow, the bed is connected to the wardrobe through a platform. This bespoke furniture choice creates visual emphasis on the television area with the help of color. Blue was used to color the TV nook, as well as for the upholstery that spawns the lenght of the bed.
In making the space look taller, designers imagined all storage space and even the door stretching from floor to ceiling.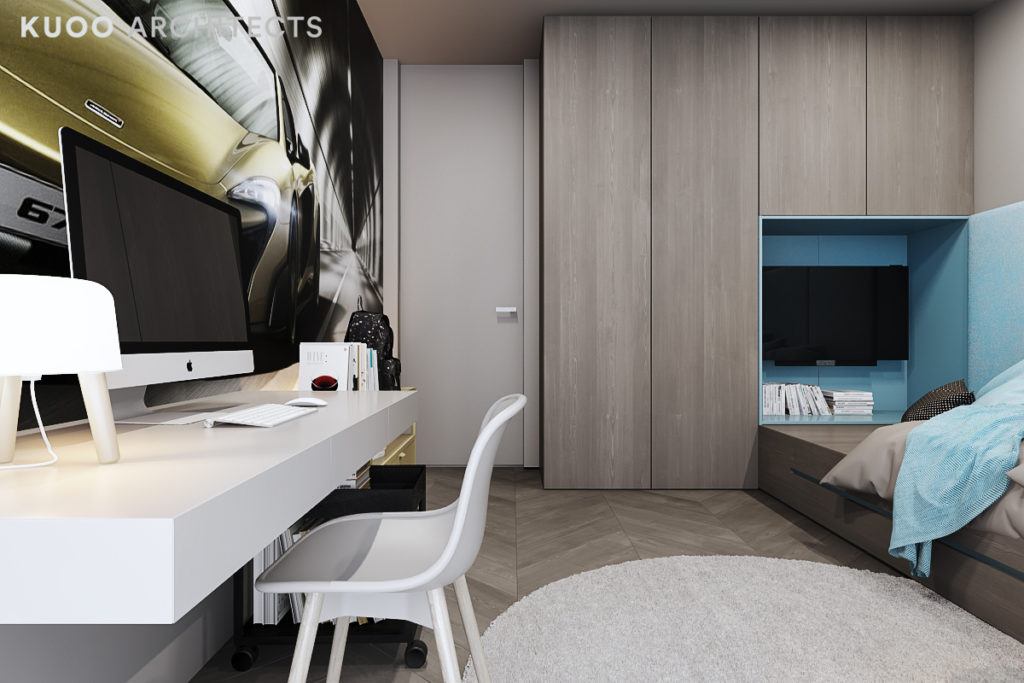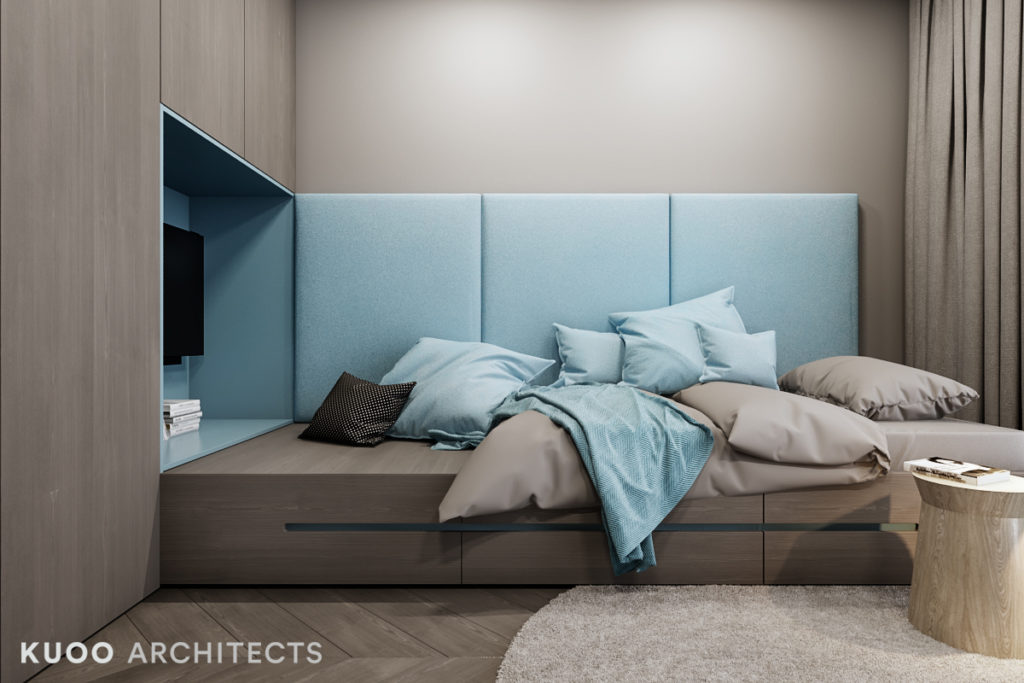 All childhood years are formative, but when it comes to teen years, it gets even more difficult – when a child needs to express their personality more and more and rebel against anything that might try to hinder that.
The environment teens spend most time in should be encouraging to their own wishes and encompass their dreams, hobbies and preferences. Here are a few more ideas to help you design your teen's sleep and study space to suit their needs and wants: