Nowadays, working from home has invated our living space. We need new solutions to fight this lack of space and need for more function.
This is where great convertible design comes in – this time in the elegant black and solid oak shape of the Celerina Table.
Seeing the modern shape resting on slanted legs is not conspicuous at first. You'd never think that this splendid solid oak dining table is more than that – a place for meals and laughts over glasses of wine.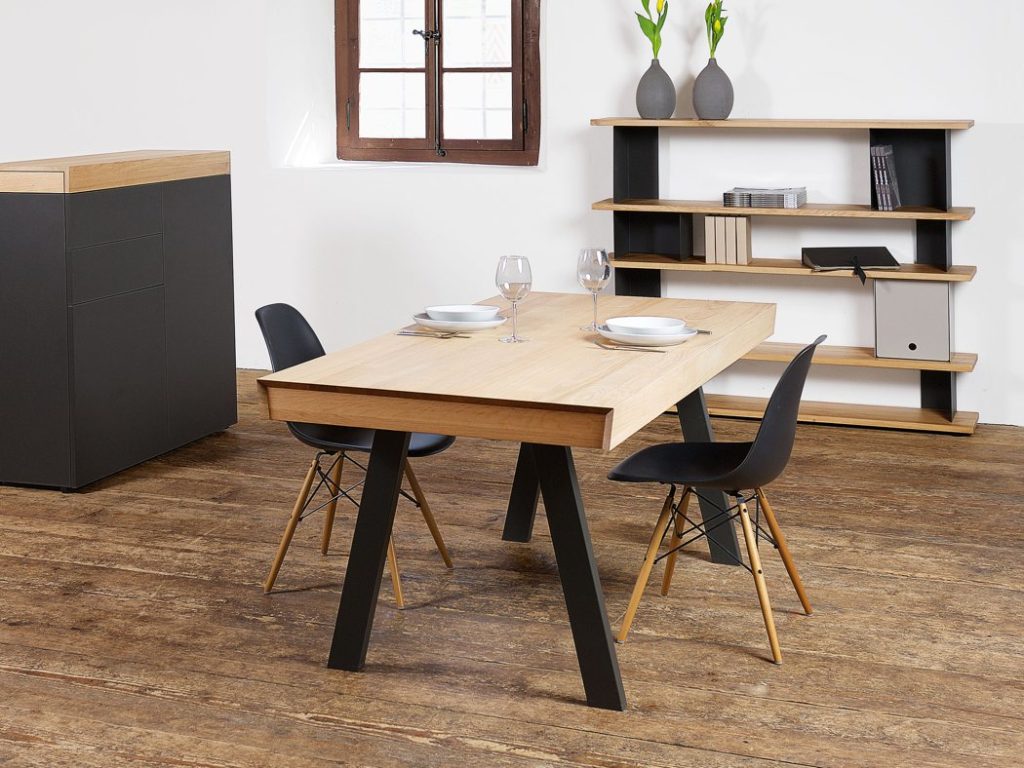 Oh, but when the dinner party is over, the Celerina Table grafefully as her name unfolds into a beautifully designed modern workspace. This dining table/desk transforms from one function to the next not only easily, but also silently.
You might have a dedicated office space and right there, in the shape of the Celerina Table, lies your opportunity to use your beautifully designed modern desk as a dining table. This way, lunch and dinner breaks will have a different vibe – you might actually enjoy that take out if you take out the time to put the food in pretty bowls. We all need more time away from our thoughts during meal breaks.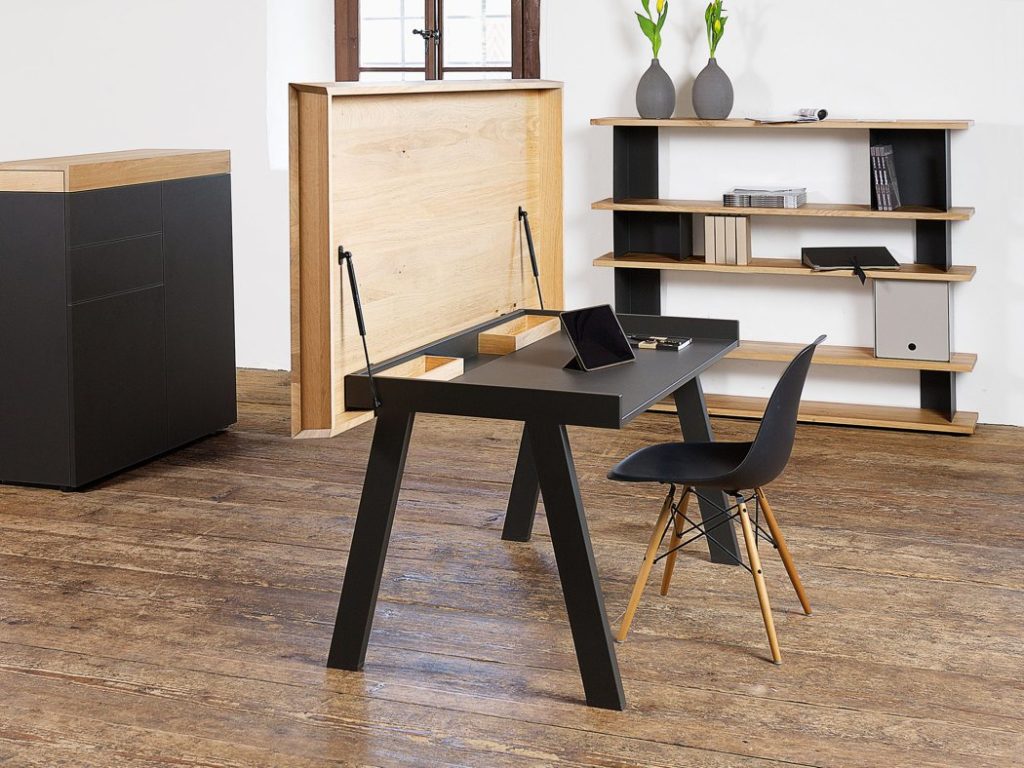 The Celerina Table, designed by Damien Regamey for Reinhard AG Sachseln, was designed to unfold its second function with the help of a hydraulic system that opens the top of the table. This reveals a hidden office desk with storage, optional magnetic boards and a cable management system.
Up close, the Celerina convertible table showcases its strive to become an intimate working space, complete with magnetic boards to keep your ideas at eye level and storage organization to keep an uncluttered workspace.
In the middle of the room, it acts as a space sepparator, while set against a wall it opens up the space around you – it all depends on the room you have available and your preferences. Long story short, if you have room to eat, you have room to work – in style.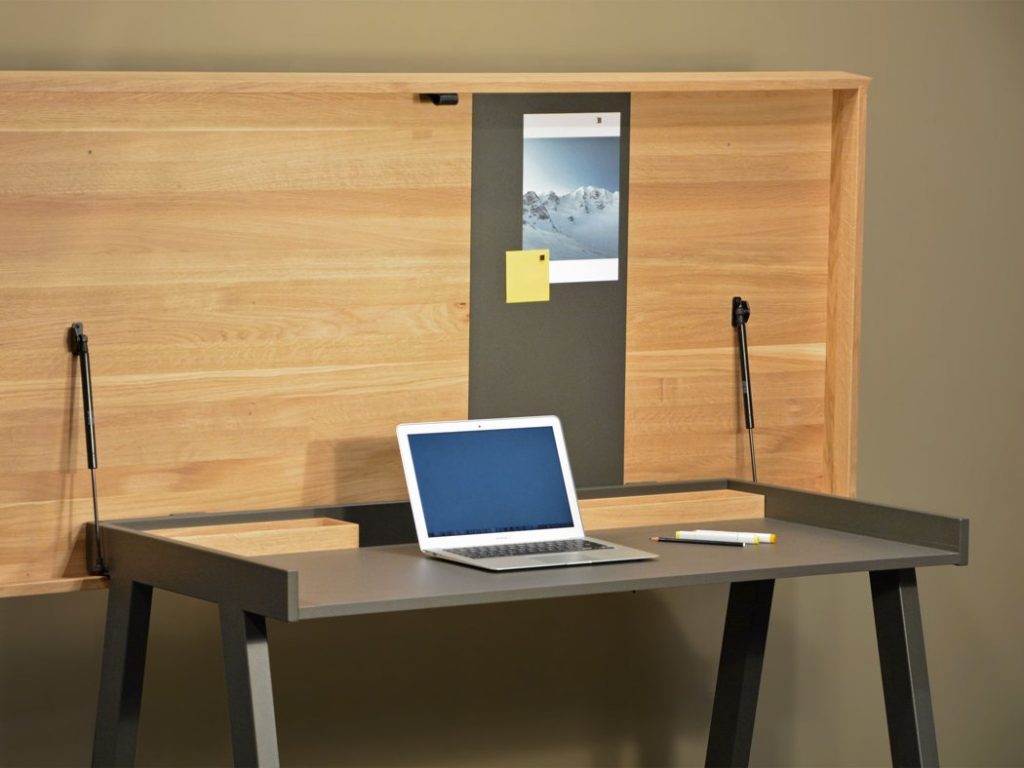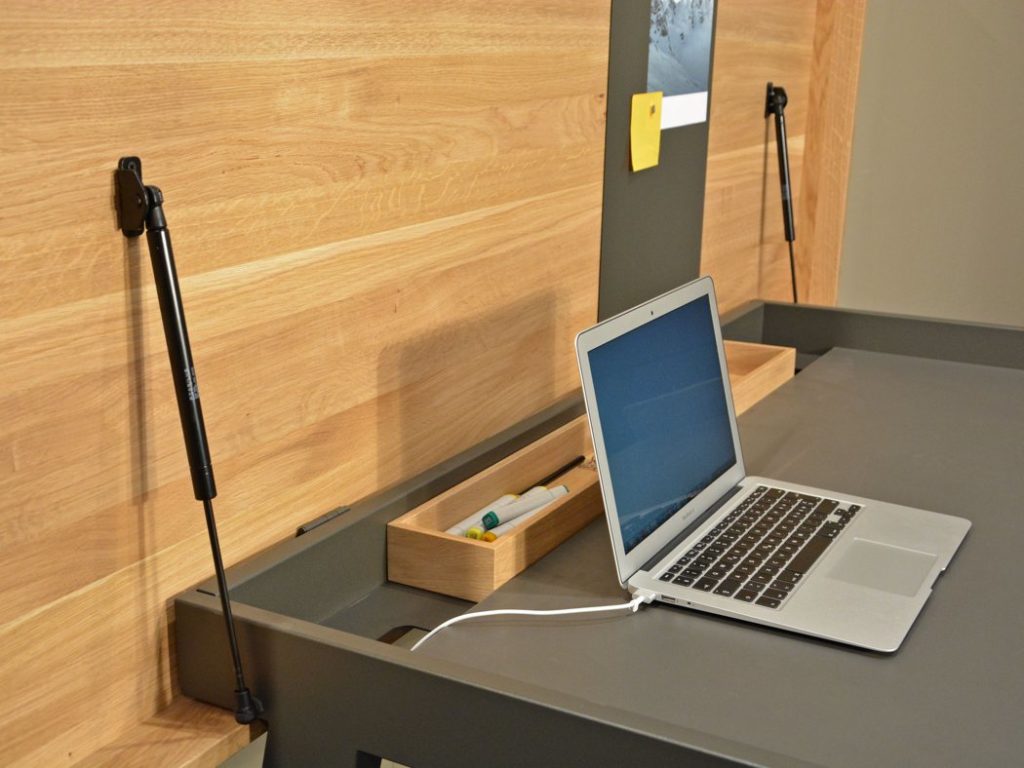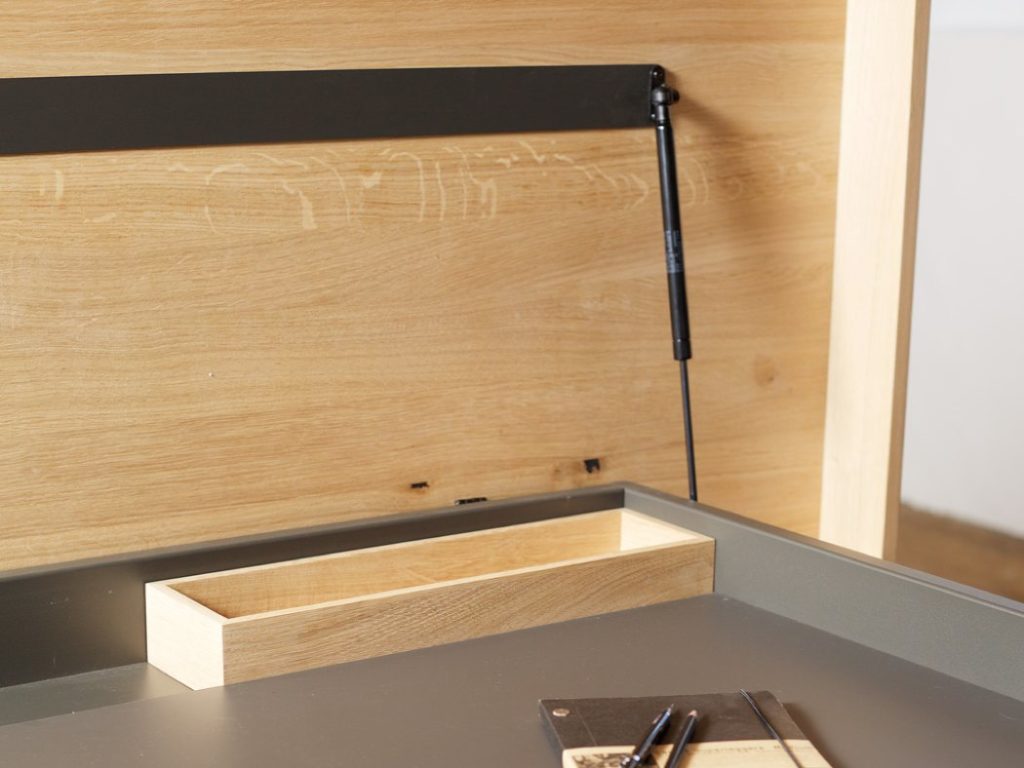 There are  other designs just as magnetic and functional as the convertible Celerina Table out there to inspire you. See this example: