Once you decided to set up your home working space, you also need to take into account the space you need for all your work-related items.
People who love their books want to keep them close and in sight. What better place to find for your dear knowledge binds other than the space you also use to work from home?
Workspaces and libraries seem to be a match made in heaven. No matter how small the space is, there is always room for a library. Whether you have a full-blown library where all your books have their own space or a few shelves to carry your professional items, there is a particular charm books bring to a working space.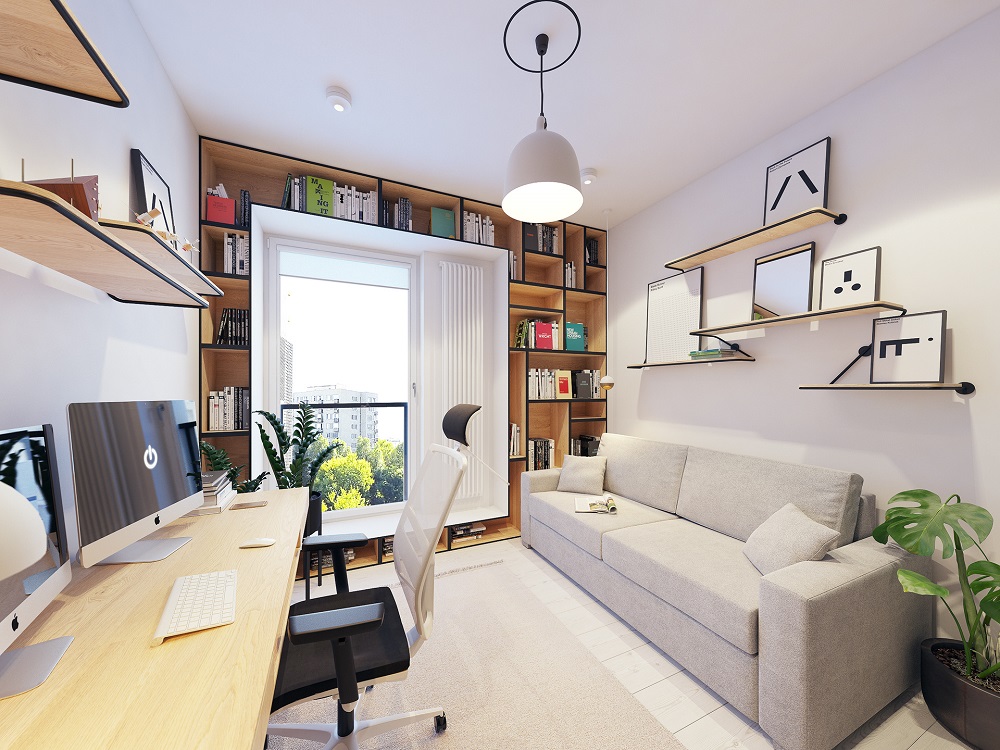 Within a 62 square meter apartment in Warsaw, designer studio Zarysy imagined a home office space large enough to store every work-related item the owner has and then some! A library surrounds the window from floor-to-ceiling and on both sides. Dark lines delineate edges, bringing each sepparate shelf element together with the help of design.
In a space dedicated to working, a library is a must when you have research to do. Imagined by Ti Concept, this library home office is a simple yet effective space where everything has its place.
In a small living space, you can make room for a library if you find solutions like placing it behind the sofa. In the space above, designed by Sergey Zalozny, the whole living room is thought of as a multifunctional space, where work and living intertwine.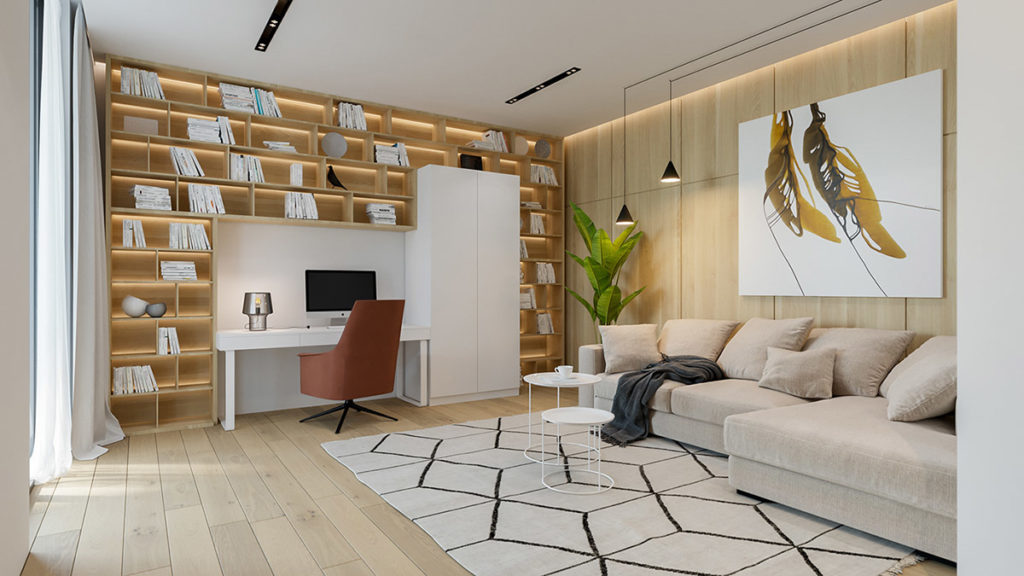 This home office with a library was visualized by Svoya Studio. Wood takes center stage in a delicately lit living space. On top of wooden floors, a home library rises to occupy one of the walls. Surrounded by illuminated shelves lined with white books, the home office desk and storage space keep the same pure white theme. Only the swivel chair breaks the monotony with its dark red color.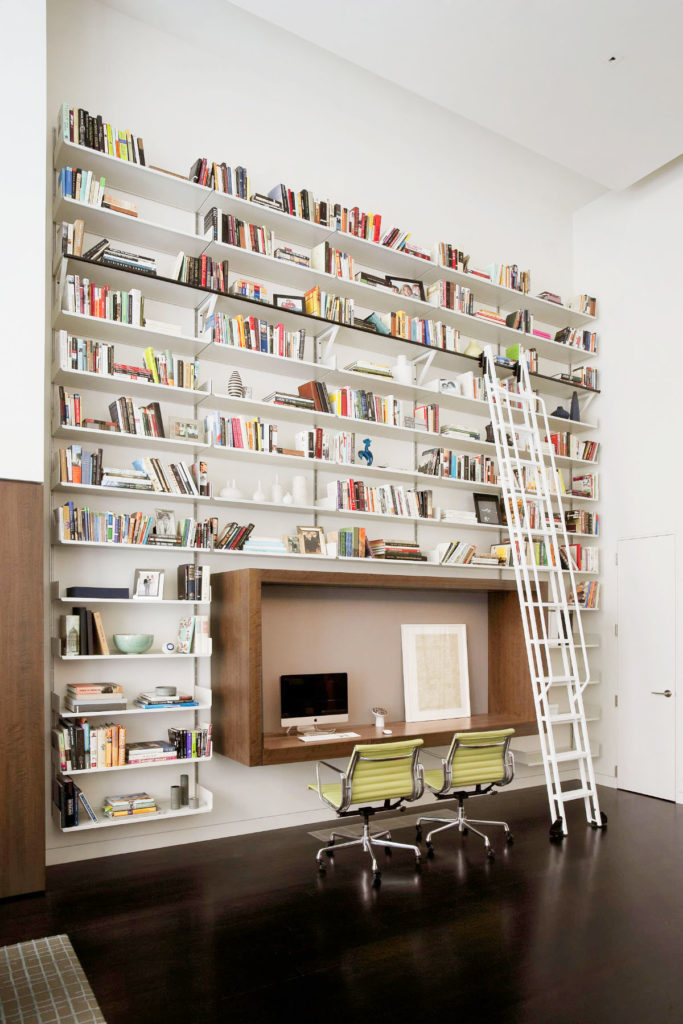 This dual workspace designed by DHD brings out the potential of really tall spaces. A wooden cube in the middle of a huge home library acts like a double workspace. Keeping everything in reach is really easy when you have so much space available.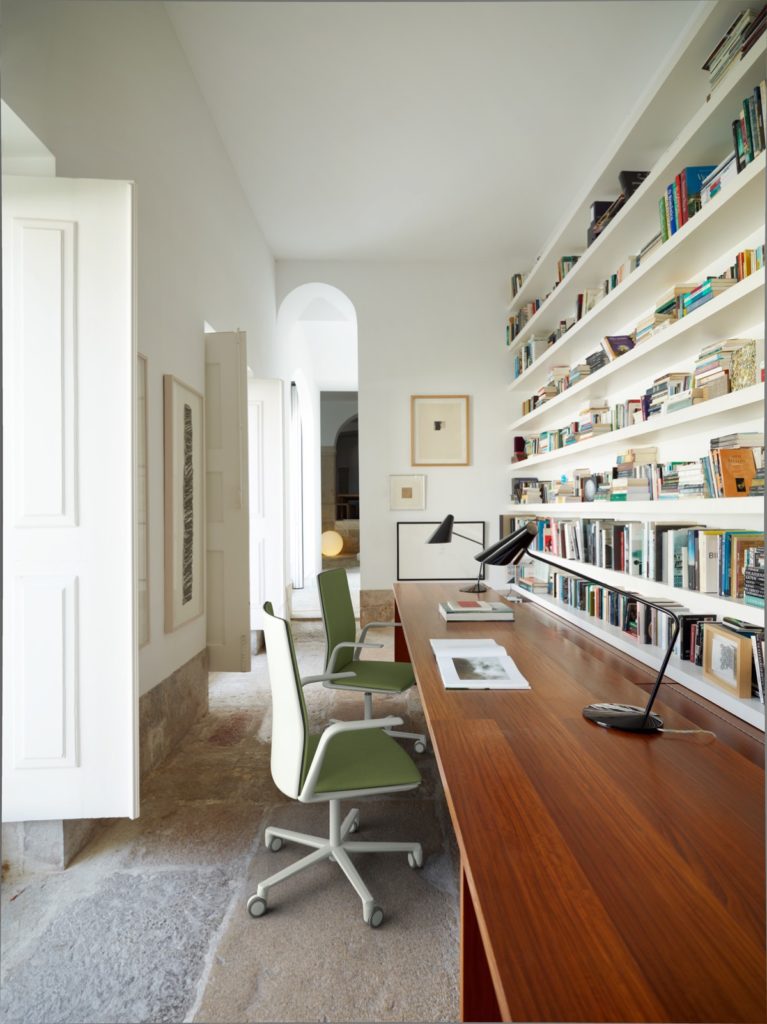 A twin home office space like the one above, imagined by RNDR Studio, that both mom and dad can use, helps keep everything work-related in one space. But when you also have enough room for a huge library, you might have a gold mine on your hands – nothing more important than knowledge put to good use.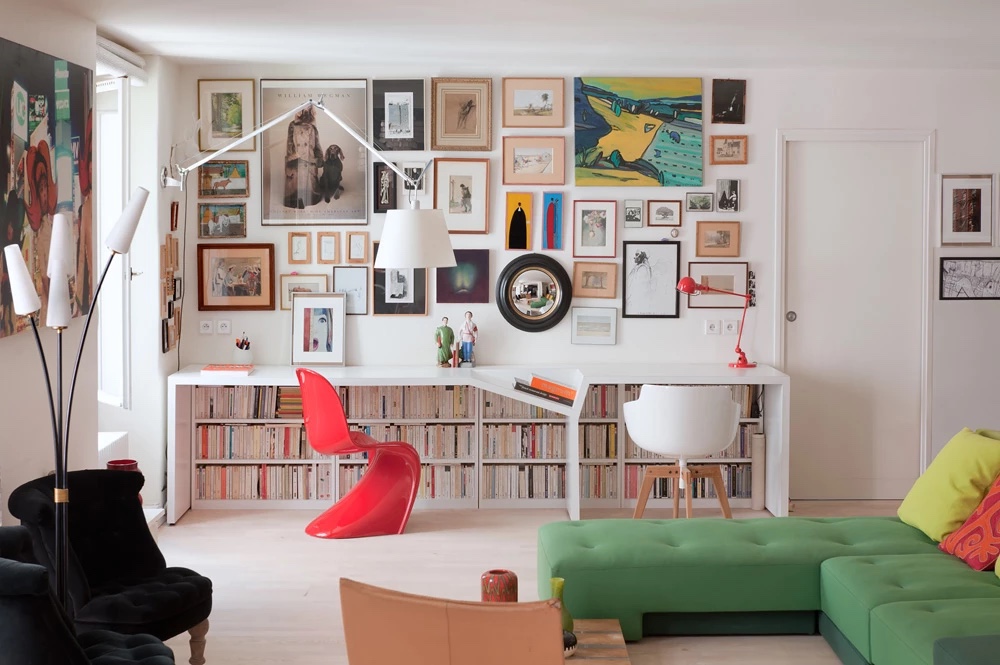 The library does not necesarrily have to be placed high on a wall. This double workspace designed by Christophe Vendel has the library nicely tucked under the desk. The space above the desk is used for decorative frames, while the long desktop fits two people who want to work alongside each other.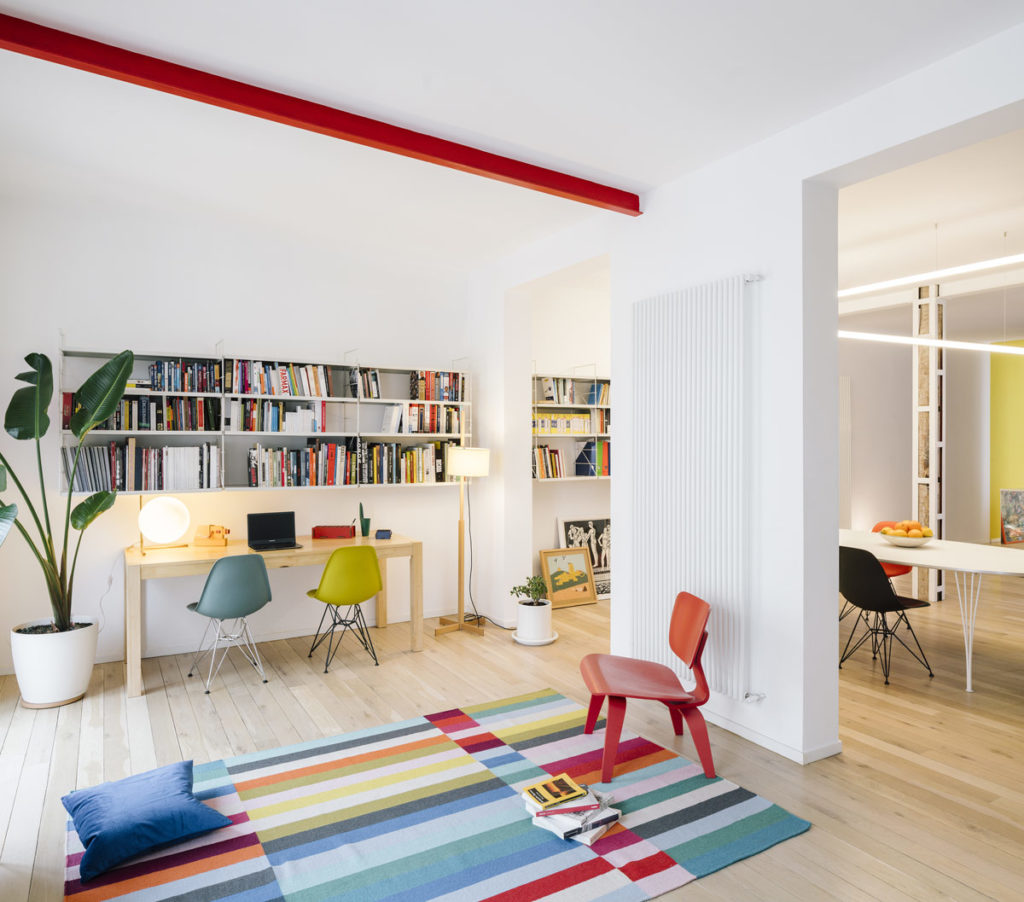 Gon Architects and Ana Torres imagined the space above as a continuation of the space found in the open living room. Like a twin of the bookshelves in the adjacent space, the workspace library is colorful and inviting in a space where natural light is freely welcomed.
Within a stunning home designed by Zarysy, this home office with a library was  imagined to fit the whole room except for the windows and windowseat.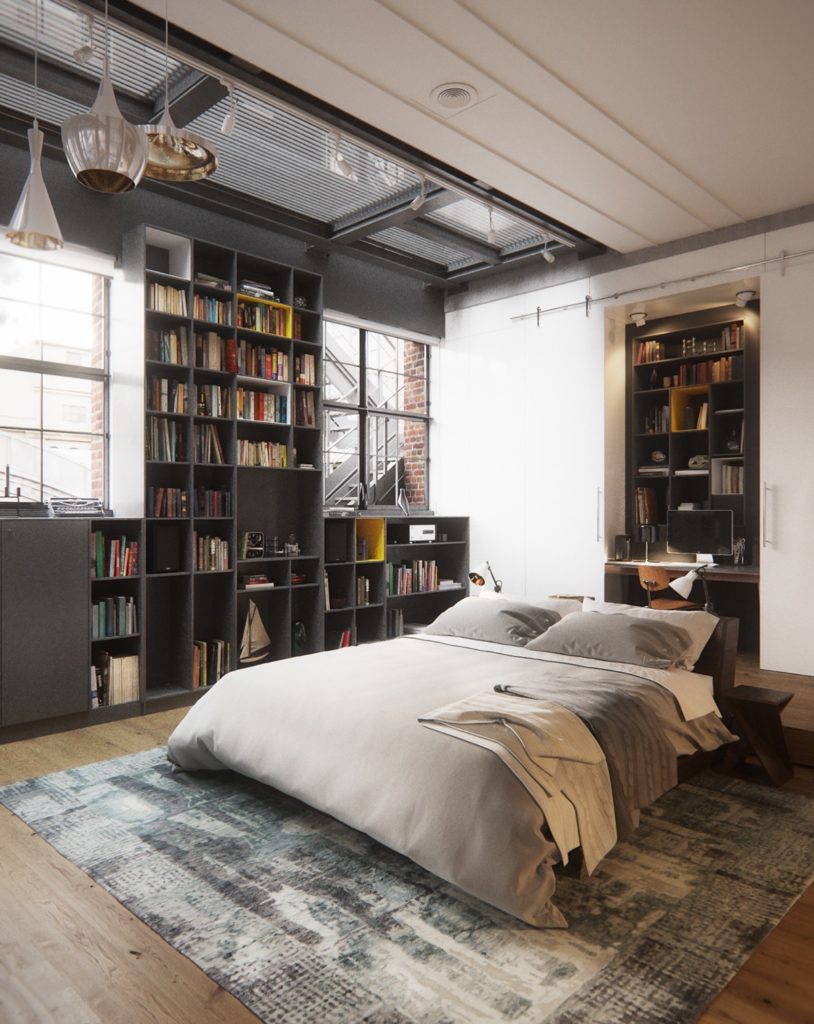 In an industrial-style home, a tall bedroom can be the perfect place for a home library and workspace. Lining the walls of the bedroom, a dark and tall library was chosen thanks to the amount of light coming through large windows and a skylight. At the head of the bed, a workspace was placed in a nook, making it easy to focus on work whenever necesarry.
There are more home office design ideas waiting for you in these articles:
10 First-Class Mezzanine Home Office Spaces
10 Home Workspaces for artists who love their craft