This home office nook in a Scandinavian-inspired home makes clear statements about an eclectic setup.
Nestled in a corner of a home located in Minsk, Belarus, this home office space takes advantage of a nook to gather all work-related items in one partially open space.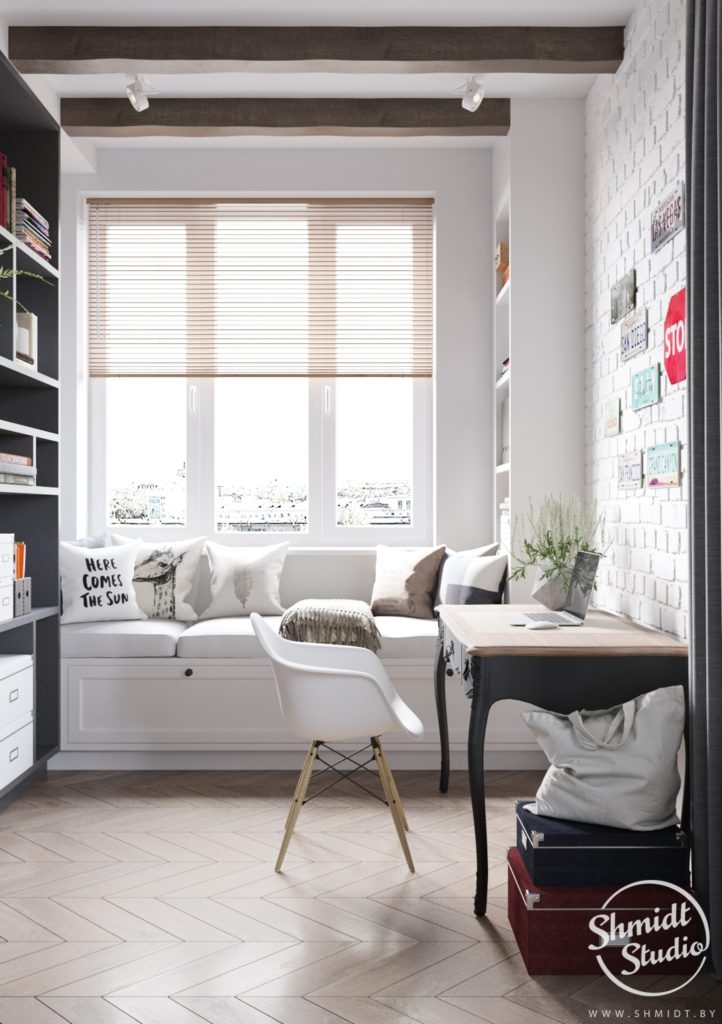 Visualised by Gennady Shmidt, this workspace nook flaunts a herringbone floor and visible supporting beams on the ceiling. This way of exposing the beauty of the initial space goes well with Scandinavian details.
Set against a white brick wall, an elegant black desk with a wooden desktop was paired with a modern chair to have a shot at focused work while sitting at the desk. Just a few road memorabilia on the wall distract from the laptop, yet the brain easily gets used to them after a while and they become part of the internal environment as well as the external one.
White and grey seem to have a dance in this space – a lot of white dotted by a dark desk, while the other side of the room displays dark grey open shelving softened by white storage boxes.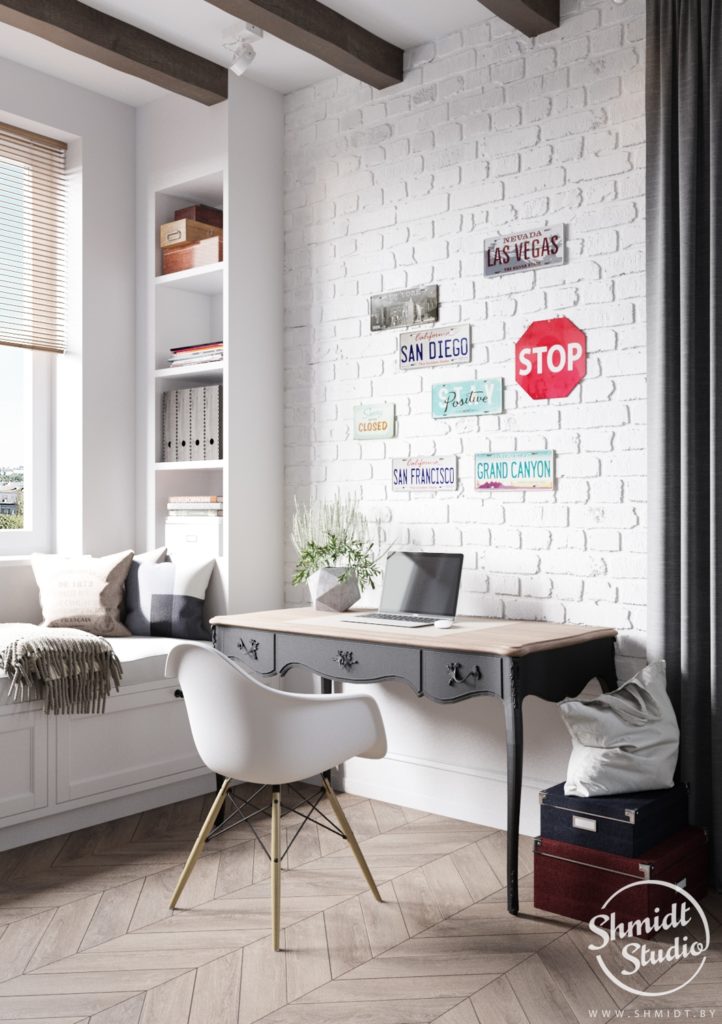 With modern grey storage space on the other side of the desk and more in a white built-in shelving unit flanking the built-in windows seat and even more space under this cosy sitting space, this home office nook has everything it needs for comfortable home working.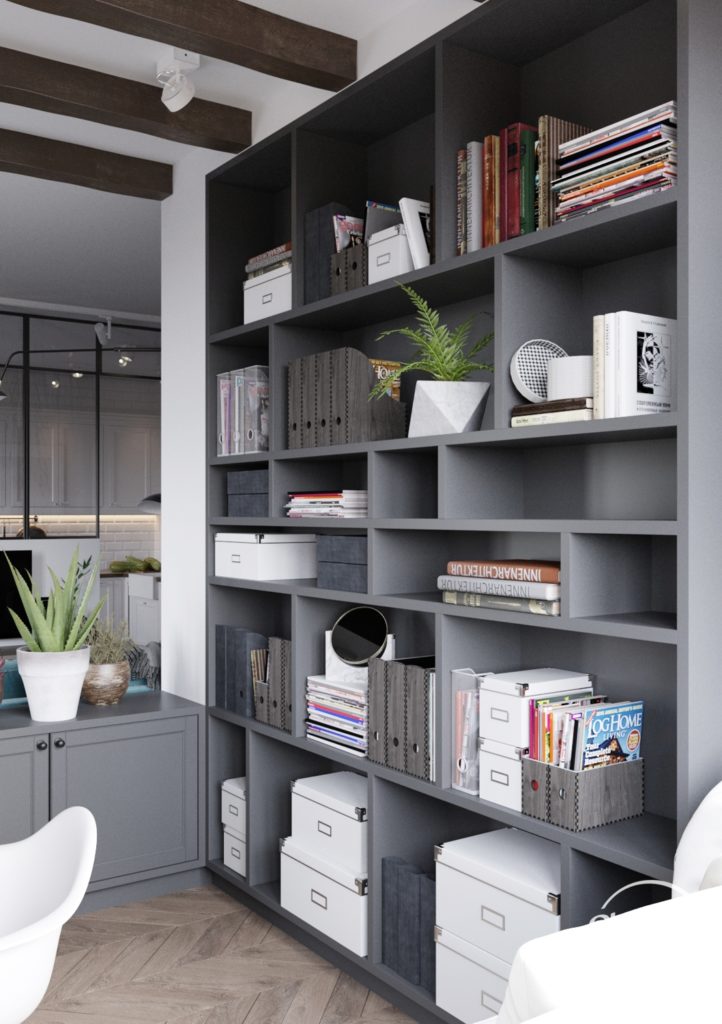 Indoor plants in sculptural concrete planters pop up here and there as if to remind the owner of the outside.
Deeper inside the home, more plants showcase a soft spot for nature and invite the owner to spend some time outside, even if the home and workspace are so inviting.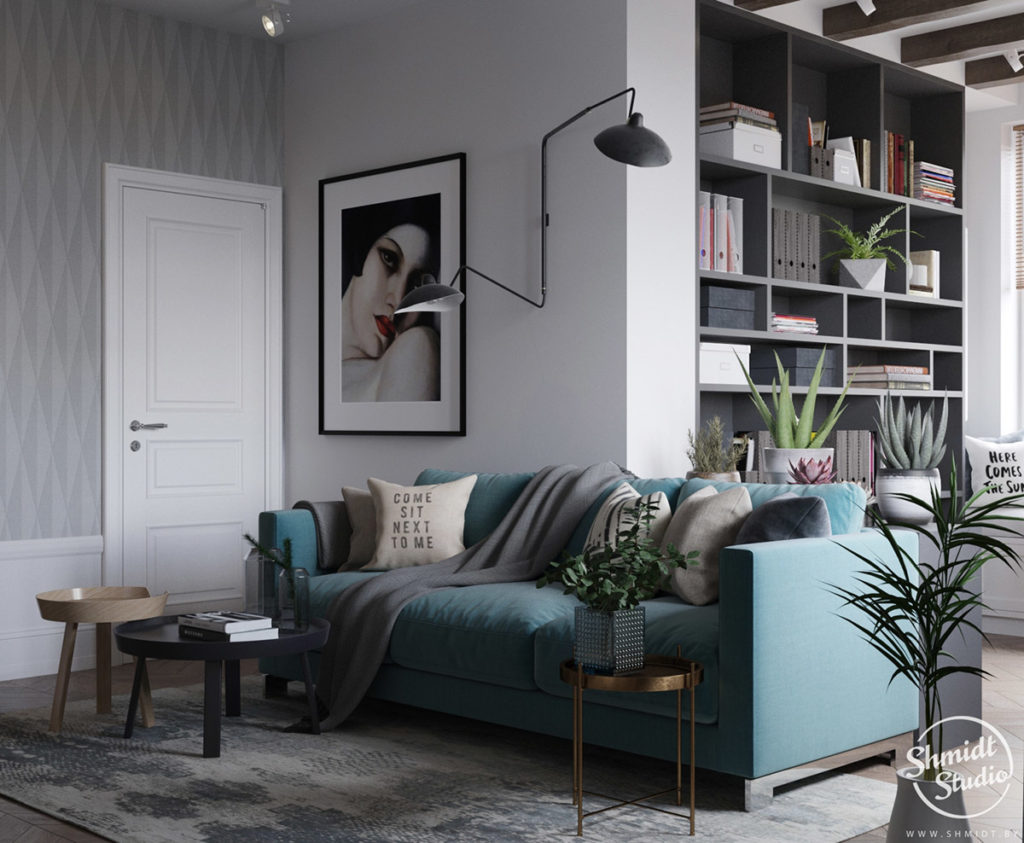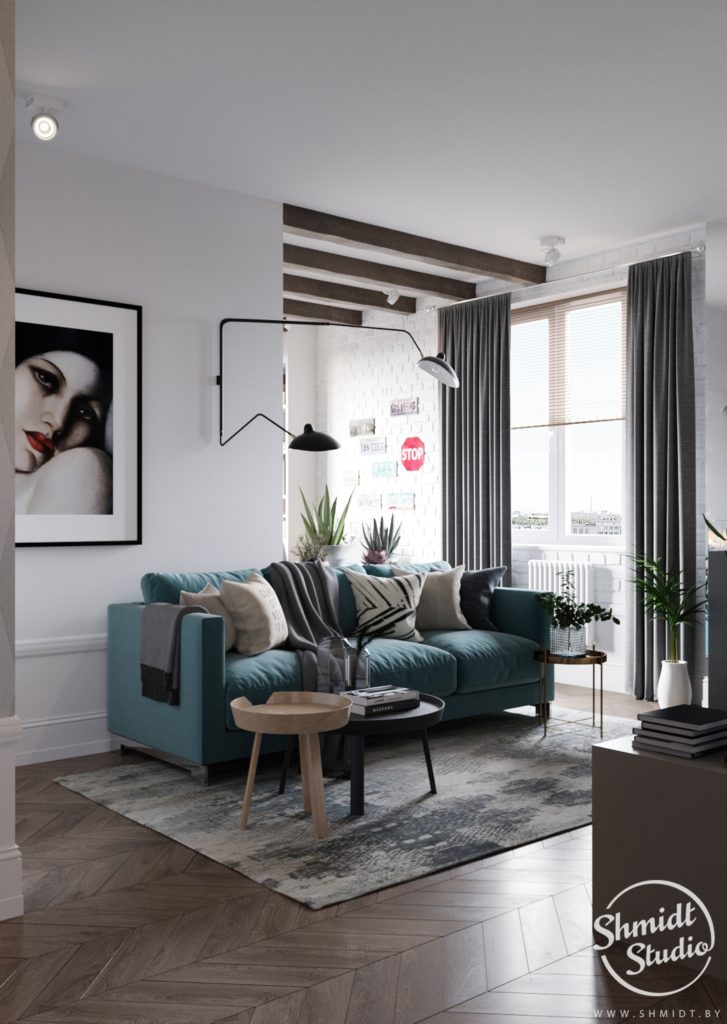 You can see how hidden this workspace is. Privacy is not an issue when it comes to this beautiful home office nook. Check out this home office that goes a step further when it comes to privacy: