A teen bedroom can easily steer him towards an easier life centered on self- discipline. While parents work from home, kids study from home. They have their own space to go to and work to get done, especially during teen years.
And since a teen's bedroom is the perfect place to setup a custom workdesk that reinforces the future adult's own power, let's see how Cartelle Design imagined this rather small room to fit all things a teen might need, and then some: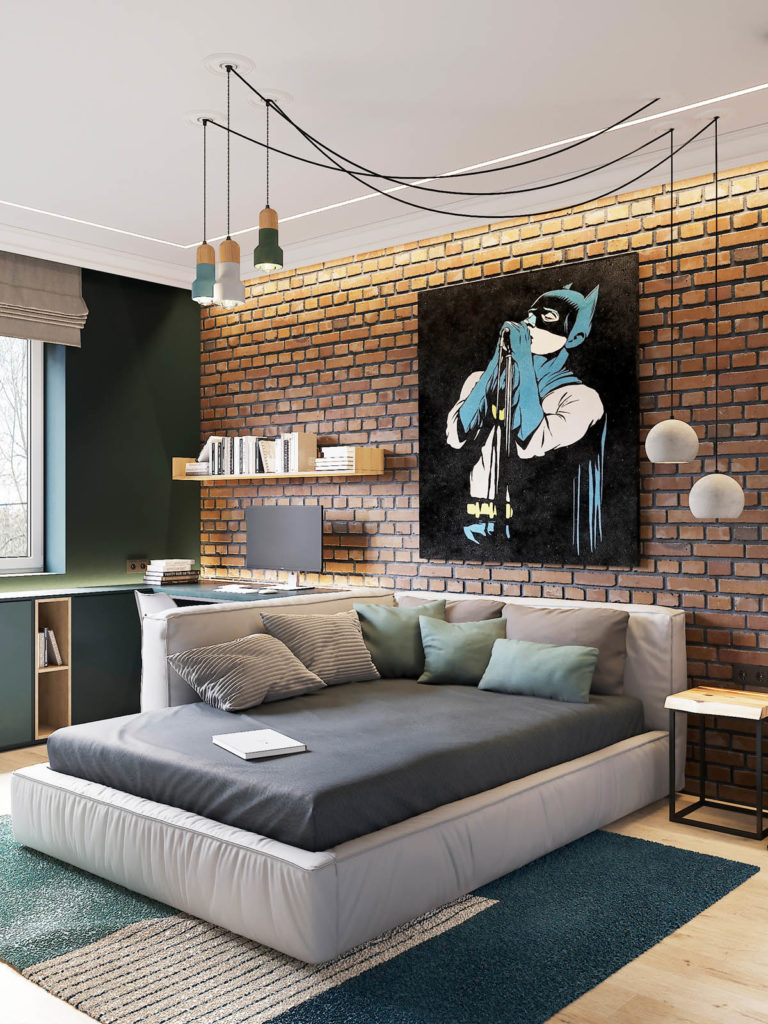 A large bed dominates the center of the room, acting as space separator between the study space and the closet. A simple wooden shelf floats above the L-shaped desk right next to the Batman wall art. Both these elements were set on an exposed brick wall serving as illuminated background for this entire wall.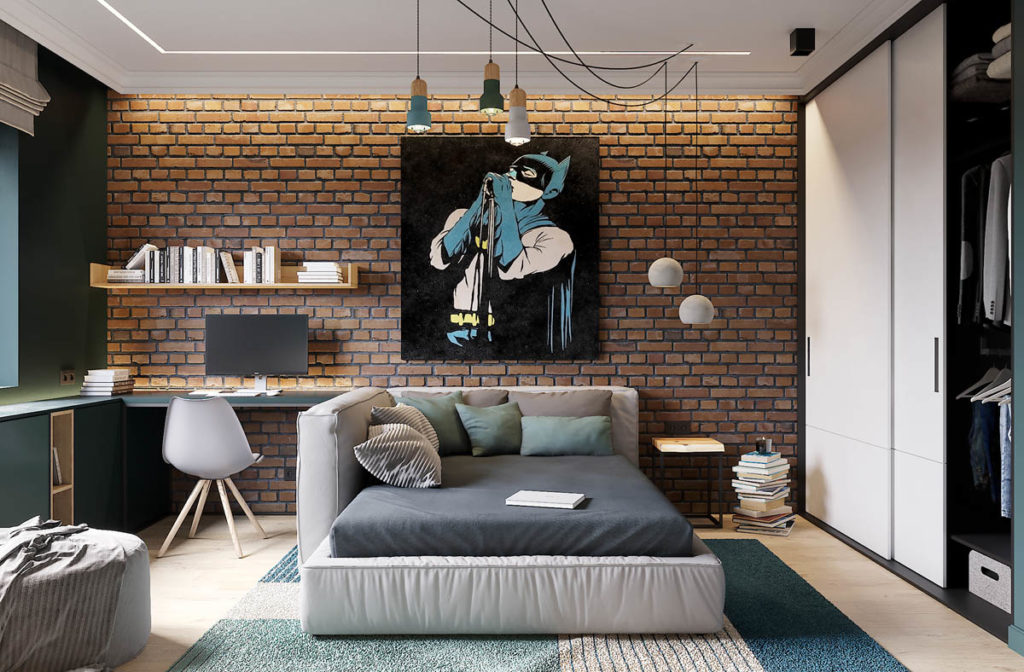 Deep blues and different hues of grey shape up a very cheerful teen bedroom design. Wood is present throughout, from the wooden floors to the furniture and shelf above the workdesk. Silent masculinity is showcased with the use of a brick wall lined with grey and illuminated with LED lights from above.
The study space is clearly delimitated because it's an important piece of the puzzle on the way of becoming a self-reliant adult.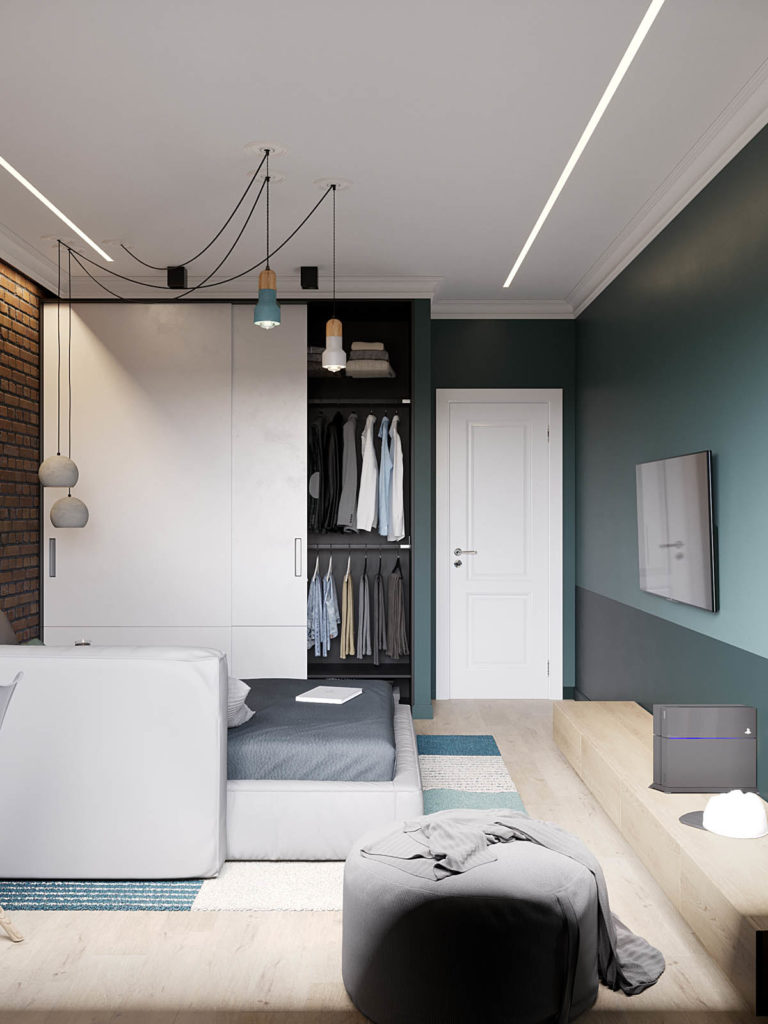 I'd like to take a minute and appreciate the hanging pendant lights – they reflect both the grey simplicity when hanging over the nightstand and the playful colors used in this room where they hang over the middle of the bedroom.
A beautifully executed teen bedroom design, this space even has color-coded clothes hanging behind big white closet doors. This is a beautiful way of expressing a love for colors and textures as a teen, as well as keeping everything organized.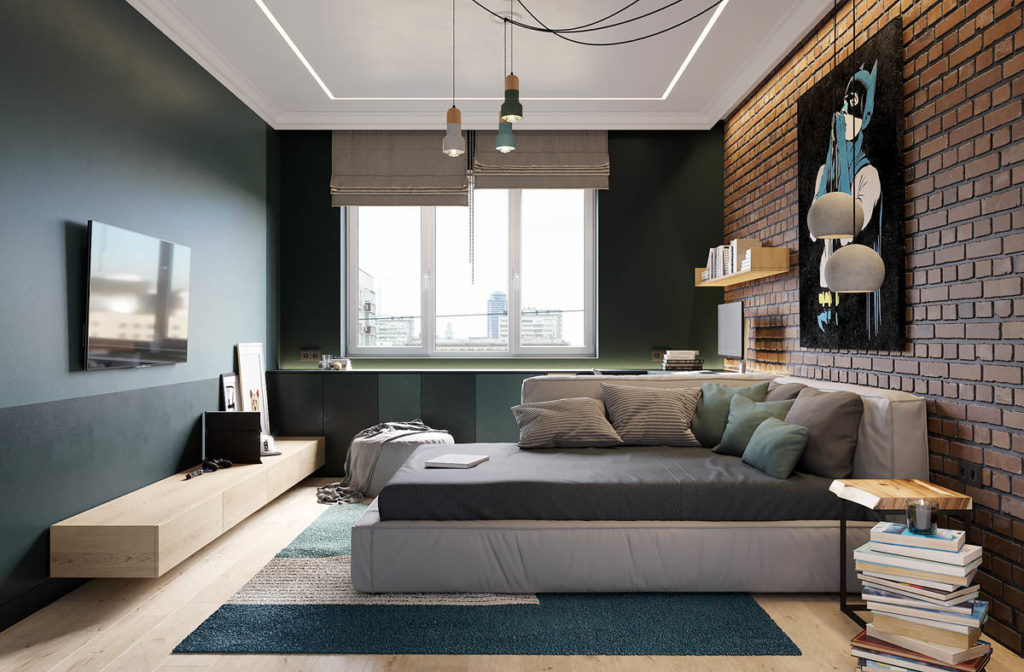 See more inspiring teen bedrooms where studying is easy right here:
Preparing for Adulthood: Teen study and sport bedroom
Teen workspace defining soft-colored minimalist bedroom