These two workspaces are enviable both in their own right. One is a small workspace in a corner of a striking minimalist bedroom, while the other occupies a brick walled room and flaunts an imposing raw timber desk in the middle.
Exposed Brick Walls + Raw Timber 
The first space is a home office room, ocupying the whole space it was intended for. Designed by Ira Lysiuk, this home workspace is uncomplicated and raw, just like the materials used to create it: brick, timber, concrete.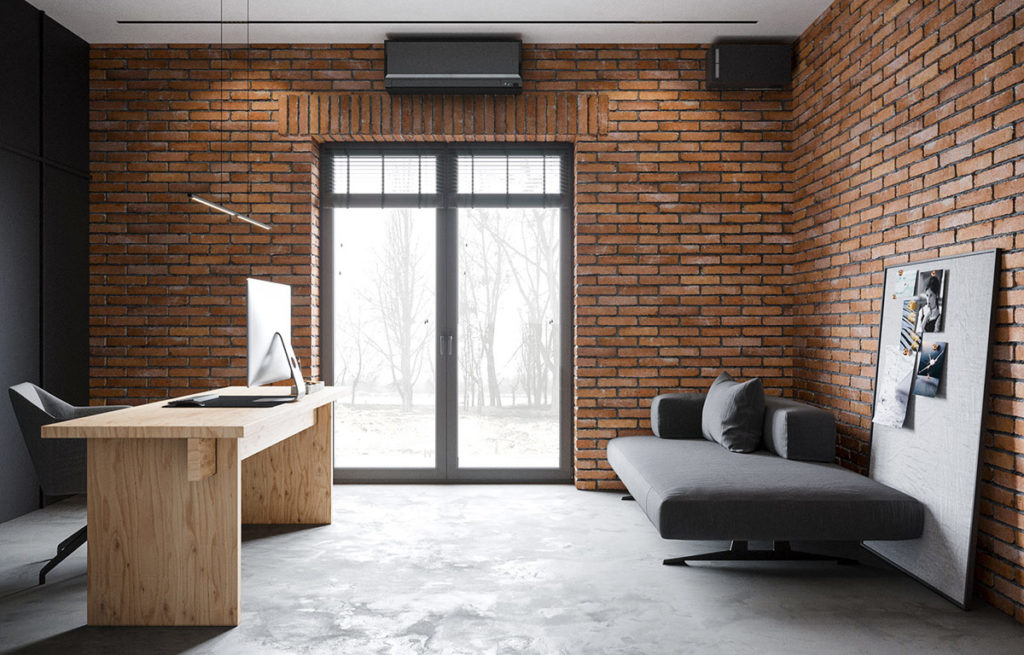 Brick walls half way around, concrete walls and floor, a dark framed visual and psysical exit through a double glass door – all these simple, cold elements were chosen as if to spite the inviting modern sofa with an idea board casually rested against the wall.
A raw timber desk in the middle of the room has a black background, giving the one sitting at the desk a statuesque silhouette.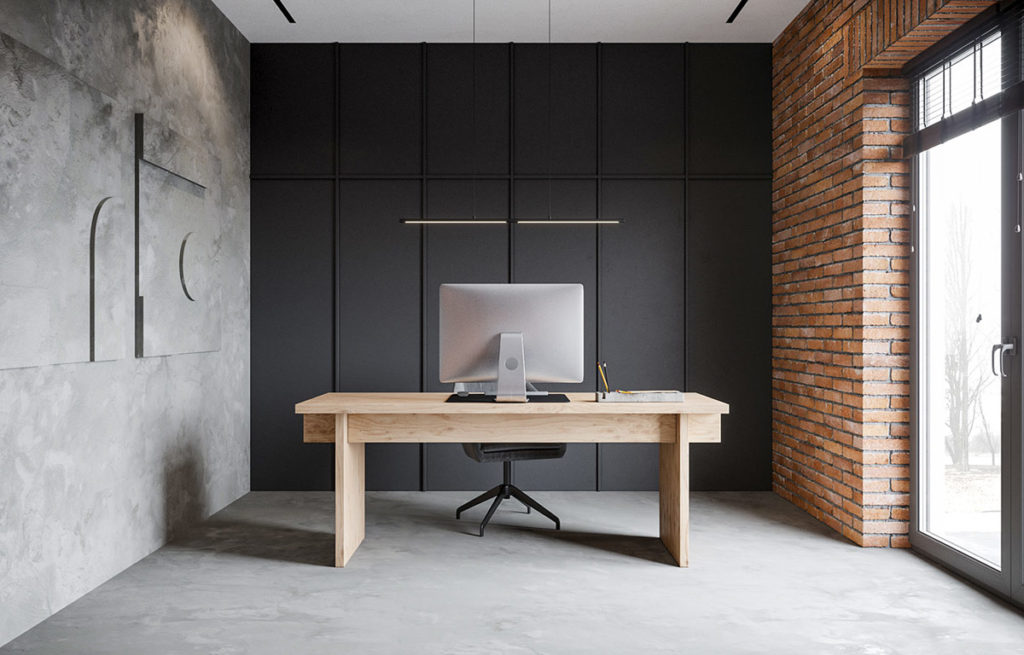 Down to the details, this space is minimalist as they get – a concrete pen holder on the desktop holds some old school pens, the kind you used to chew on when you felt stuck. Now we might see a connection to the ideas board.
It pays off to work in an uncluttered space, so that ideas can flow freely to you.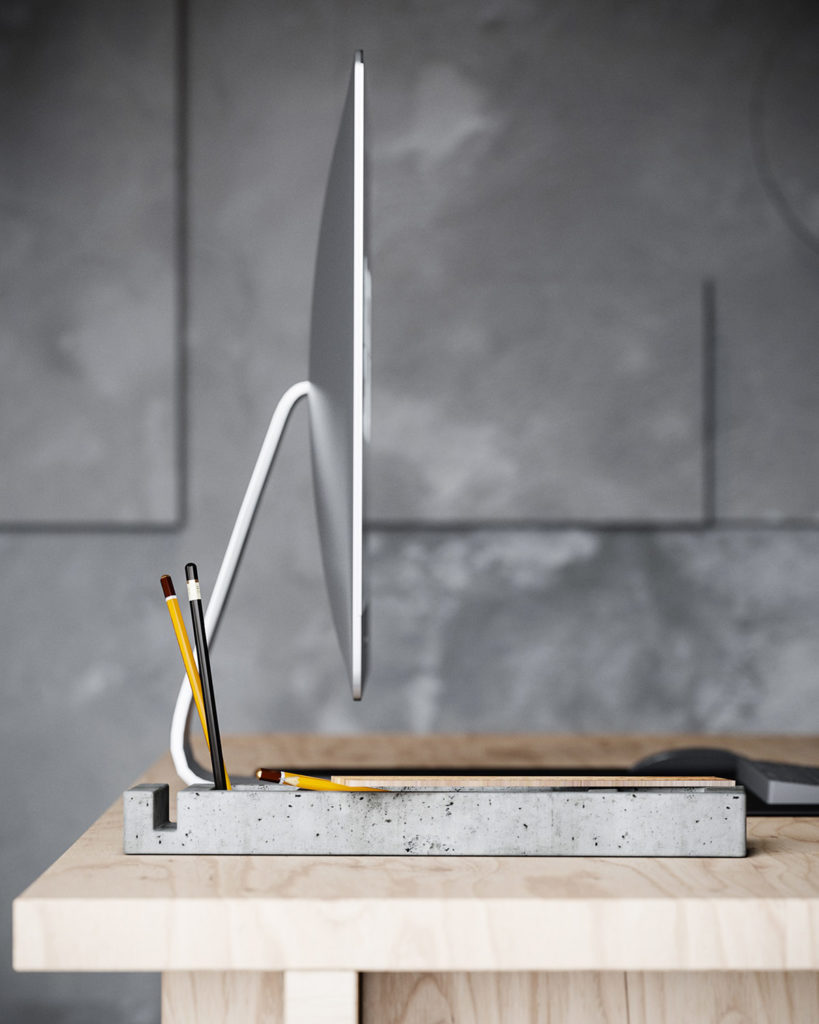 Dark and Light Bedroom + Tight Workspace
The second workspace was nestled in a corner of this minimalist bedroom, where most of the visual attention is drawn to the black brick wall illuminated by three spotlights. Right next to the bed, this black set of desk and chair mirror the rest of the space in their simplicity.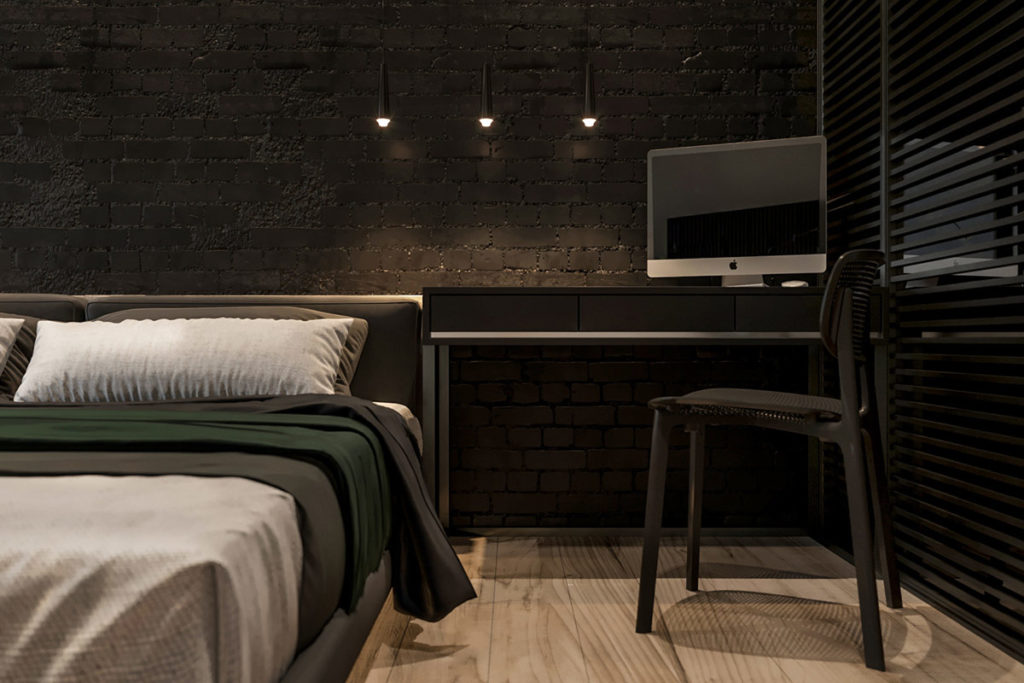 Designed by ZOOI Interior Studio, this bedroom showcases a stained-glass cacti commissioned to style the interiors of the whole house, so in this whole apartment, there are a few more glass cacti around.
Panoramic window views can be enjoyed from this corner where warm wood slates seem to make the space taller.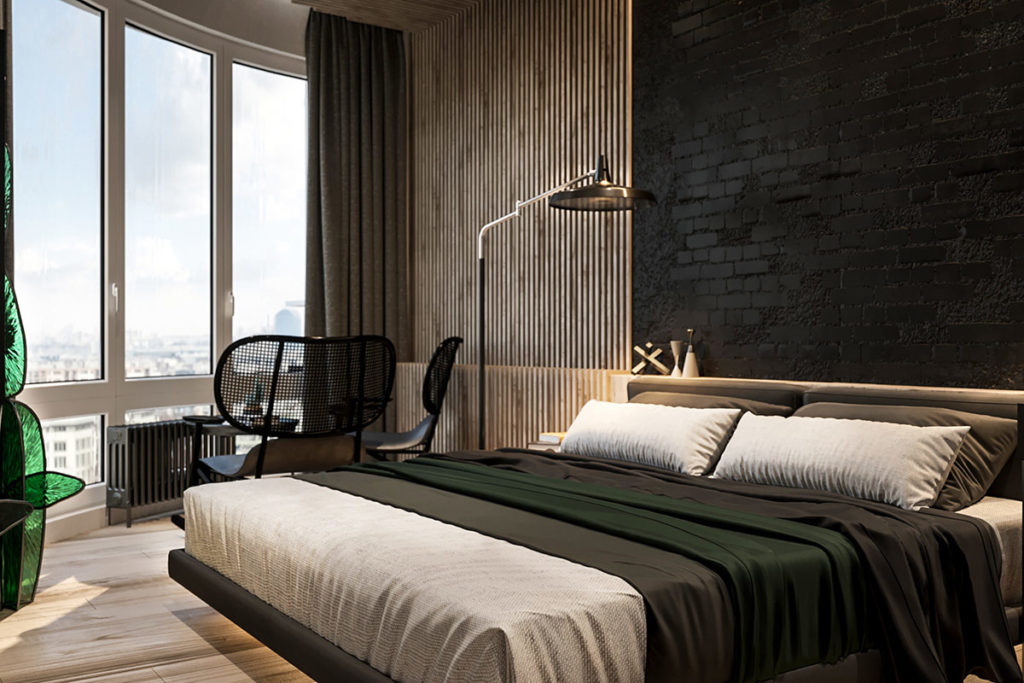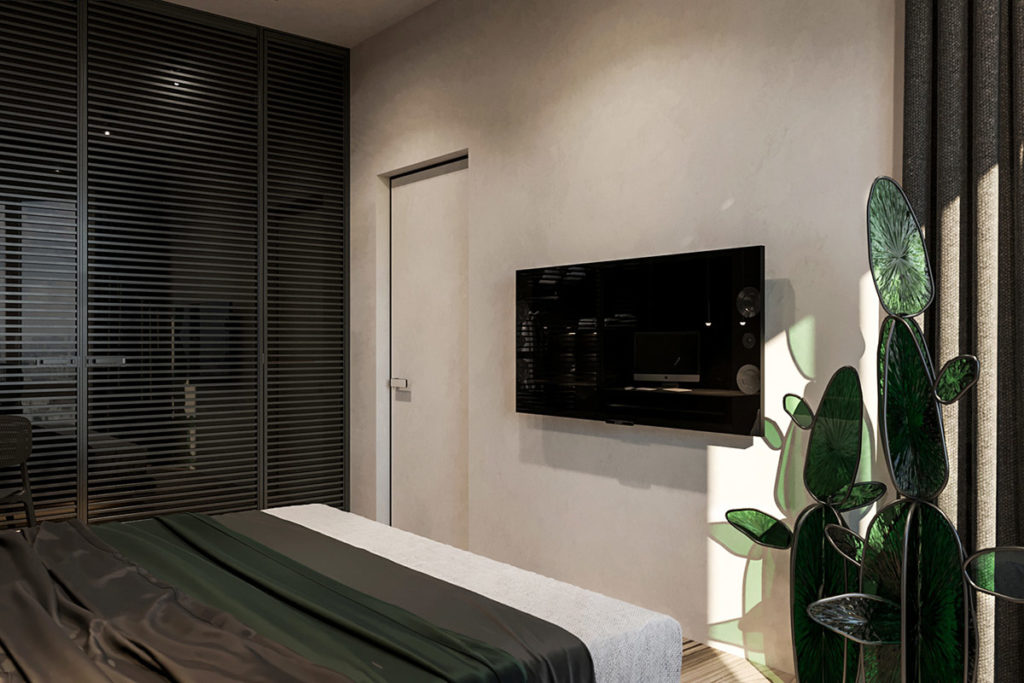 If your mind is still stuck on brick walls or minimalist workspace design, here are two more ideas to explore:
Functional minimalist bedroom home office for two