Using a notepad has imense value for our sometimes scattered lifestyle – it can hold anything written down, from grocery lists to your next work assignment. Since it has been invented, writing things down has seen many letters leaving marks on history, but how about using technology to integrate this deep rooted behaviour of jotting things down into our modern life?
An ingenious keyboard can become the reason you forget about post-its while you work.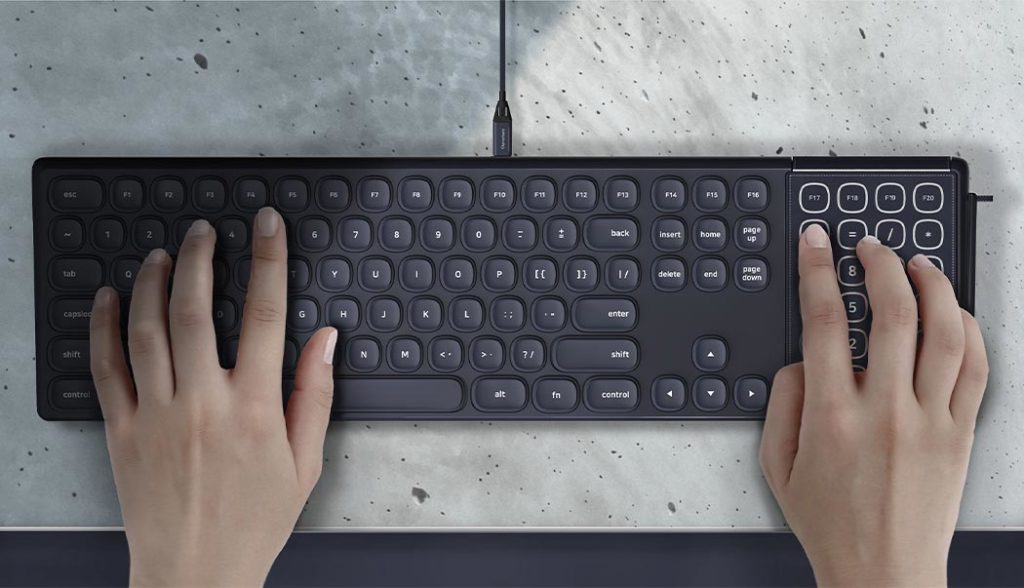 Designer Jeong Woo Kim imagined Ouverture – a keyboard that encompasses a digital version of a notepad hidden right under its number pad. This solves the problem of finding, stacking and consuming post-it notes while keeping that connection between the mind and the hand while we write.
"The product got the figurative idea from the note pad that we usually use. When users suddenly need to take notes, they can open the Ouverture's number pad instead of looking for a memo paper, even if they are using the keyboard," says the designer.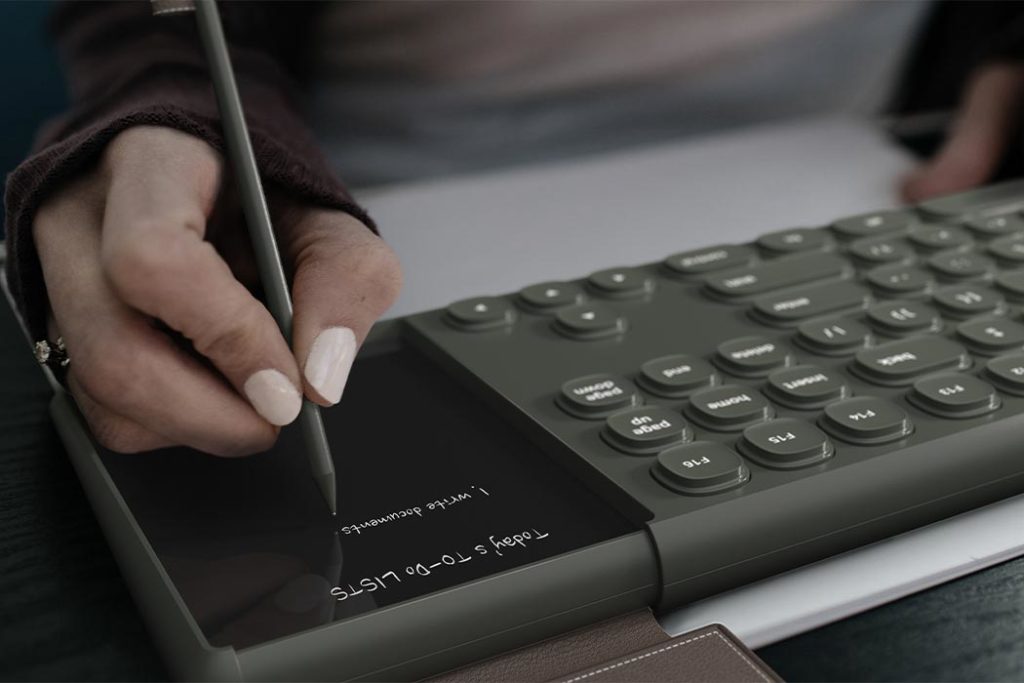 While post-its are colorful to attract your attention and offer the possibility of color-coding your ideas, this smart keyboard replaces these features with more modern ones. You can think of the right side of this keyboard as digital post-its hidden in plain sight.
This is how the idea for this smart keyboard came about: "Paper notepads are intuitive to use, and they enable quick communication, especially when giving and receiving feedback between meetings. But the downside is that the environment is messy and there's no way of recycling it after it's been used as a one-time use. So the notes are left on the side of the monitor, with dust piled up, and they're thrown away, making the paperless office trend embarrasing."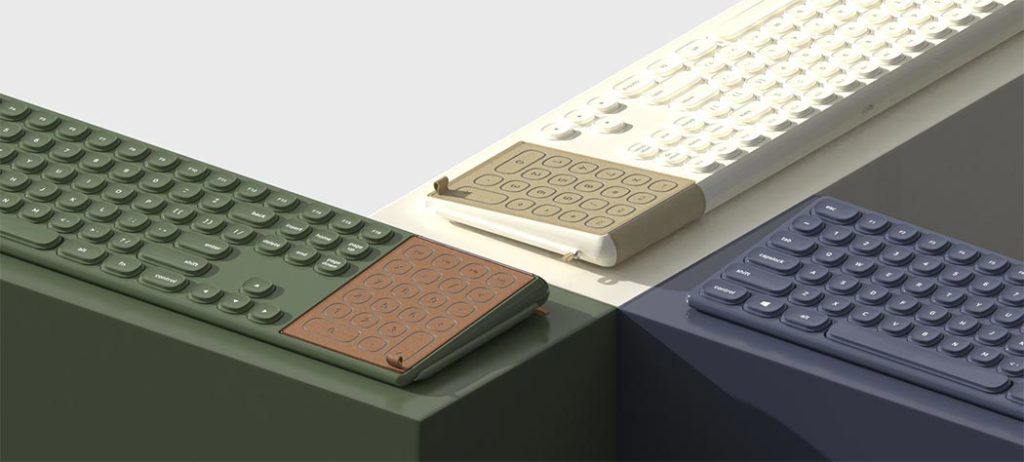 Designer Jeong Woo Kim continues: "So I thought about it. Shall we create a new product that will solve the problem without compromising the usability of existing users? Can we take advantage of the simplicity of paper notepads and the beauty of the office environment? Furthermore, wouldn't it be more convenient than the existing product?"
The result speaks for itself in terms of concept and design – a smart keyboard that employs "magic": "In typing mode, Ouverture's leather cover acts as a number pad on a conventional keyboard. The special conductive fiber on the leather makes this possible. Current from the fingertips passes through the fiber to the touchpad inside the leather cover."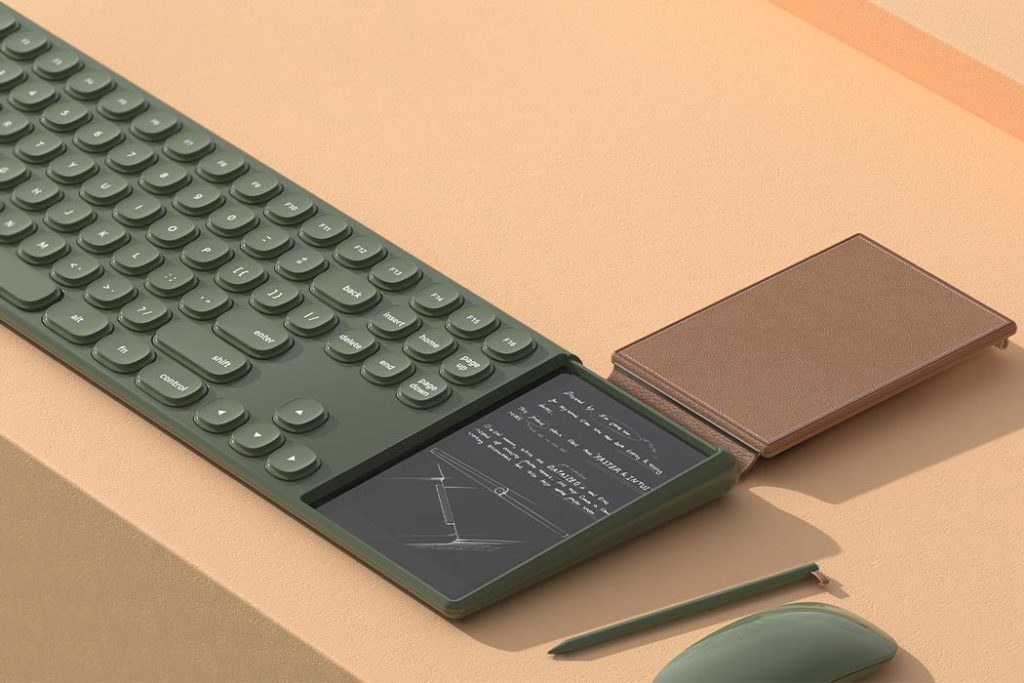 On the functional side, this is how the ingenious keyboard works: "Users can use the Overture the same way they used conventional notes. Grab and open the handle of the Overture's keypad and pick up the pen attached to the side with the magnet and you're done. Notes entered on the touchpad are automatically saved to your computer as an image file."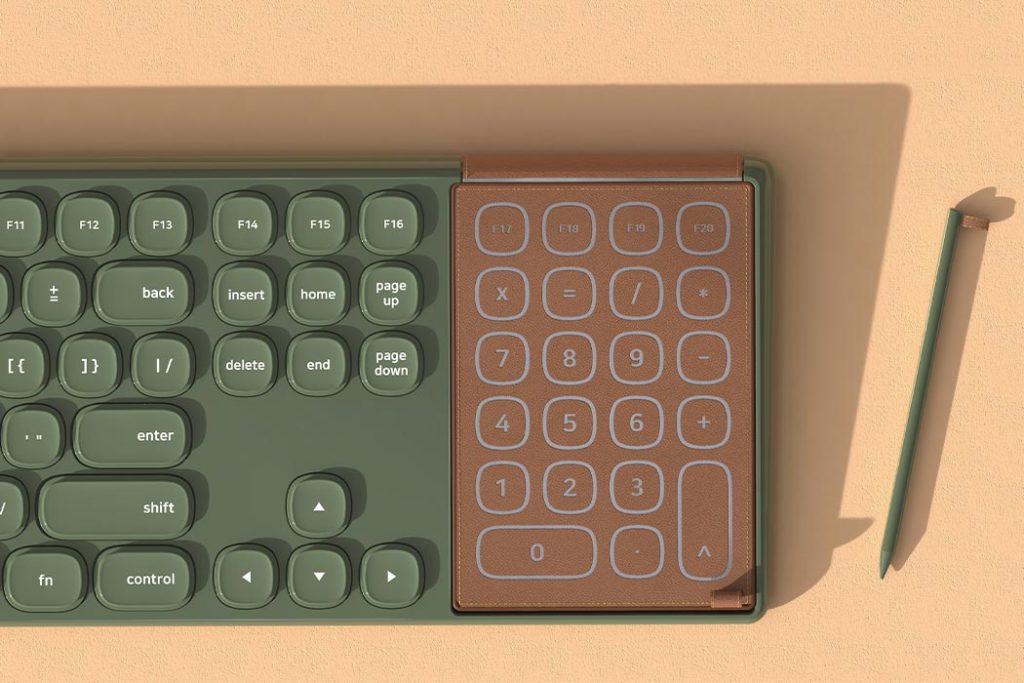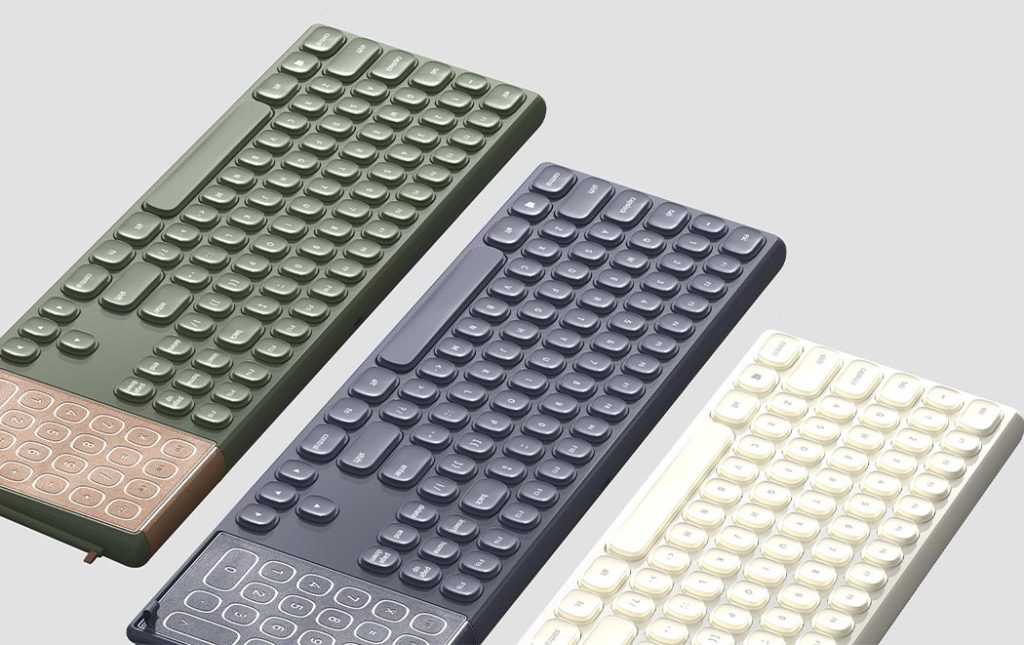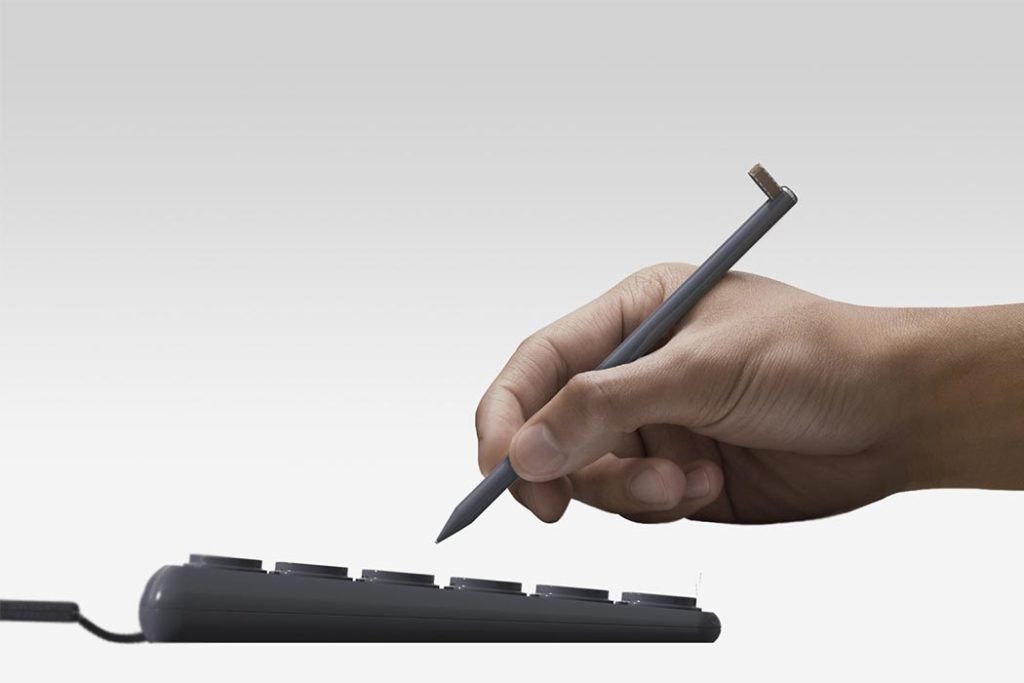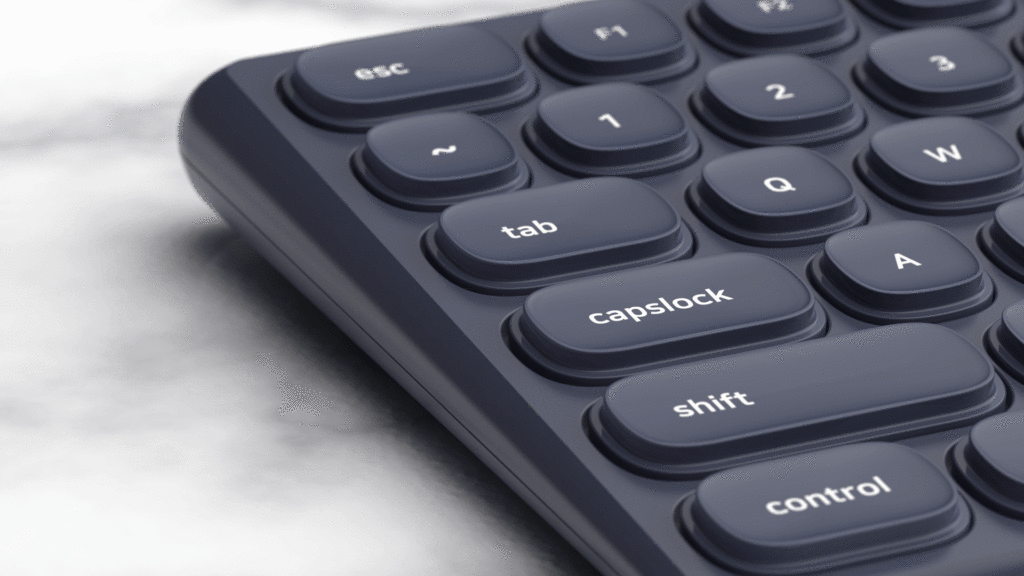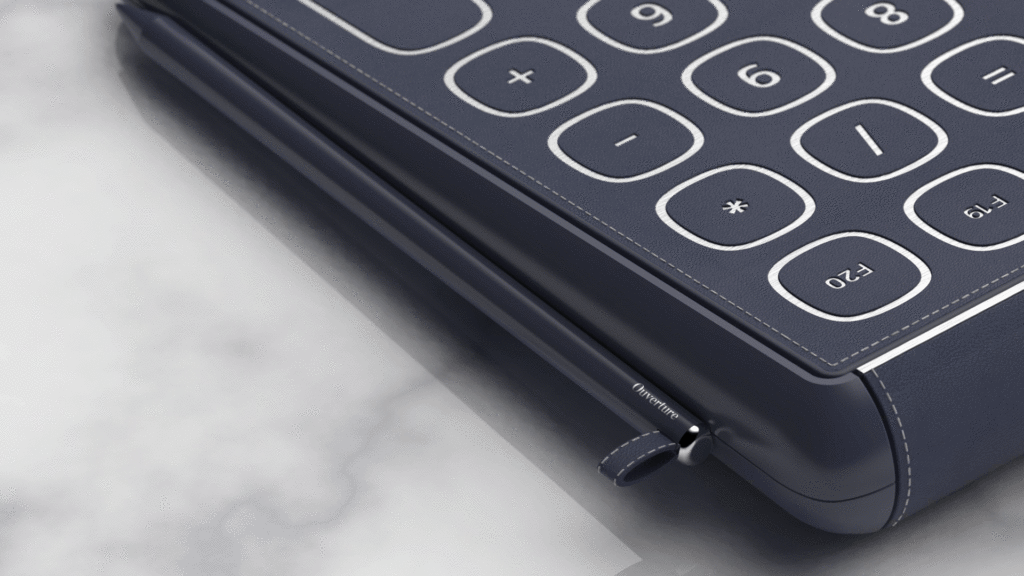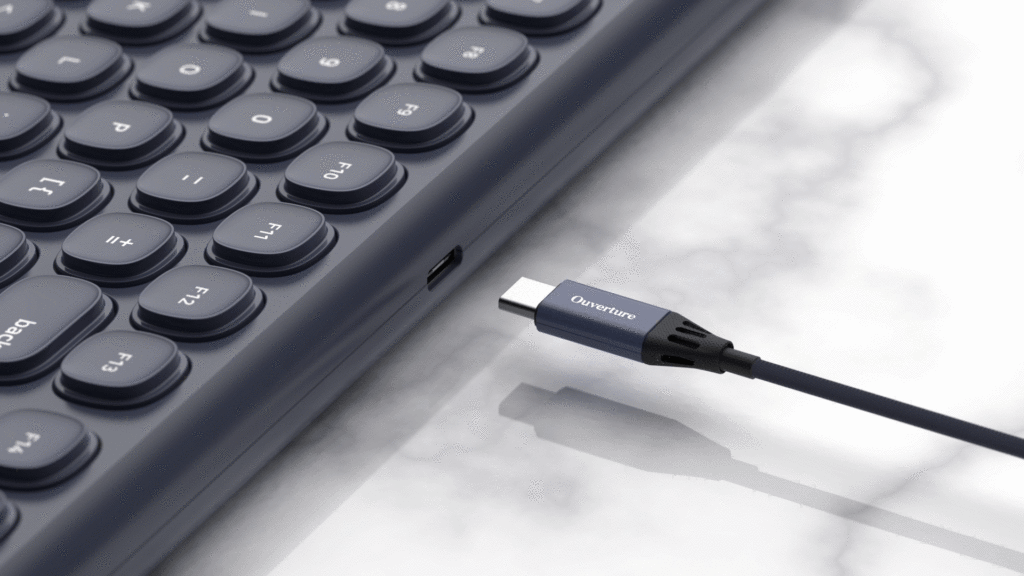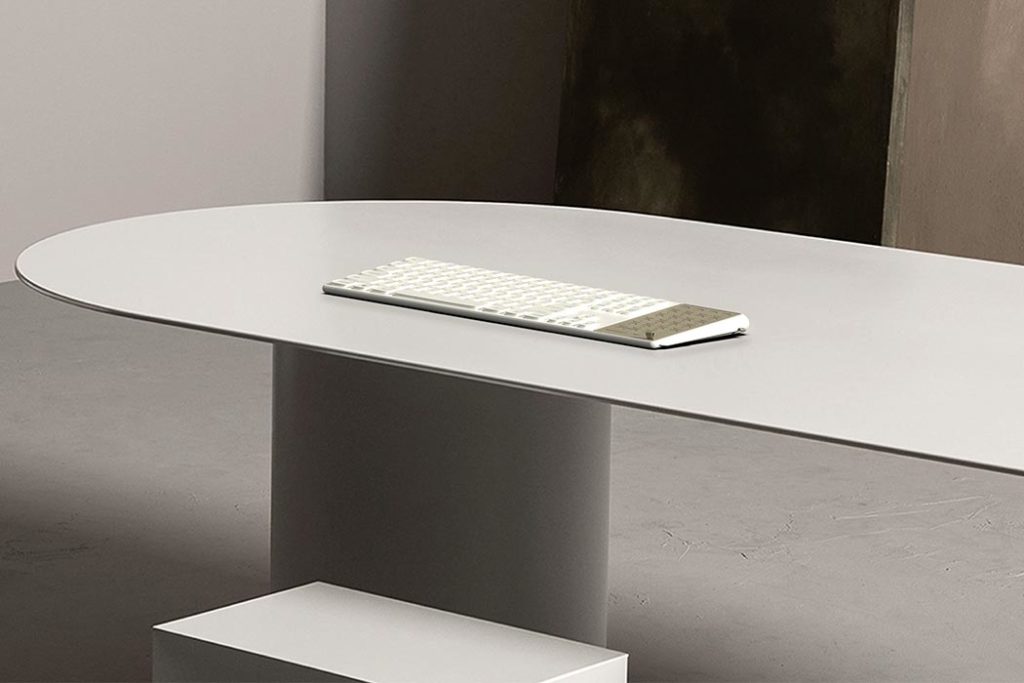 We know how frustrating post-its can be while they save us at the same time. Beyond this ingenious keyboard, check out these ideas to make your WFH lifestyle more enjoyable:
Magnetic Mini Whiteboard for Productive Home Office Work
Home office motivation versus home office discipline