Working from home can get pretty comfortable once you decide where your desk and chair will be placed. Trying to work from the kitchen table or the sofa is not a sustainable way to include home office hours in your daily routine.
It's easier to set up a permanent WFH setup than move around the house with your laptop. It's easier because your brain gets triggered to get into a focused work mode when you know how to create a home office routine that sticks.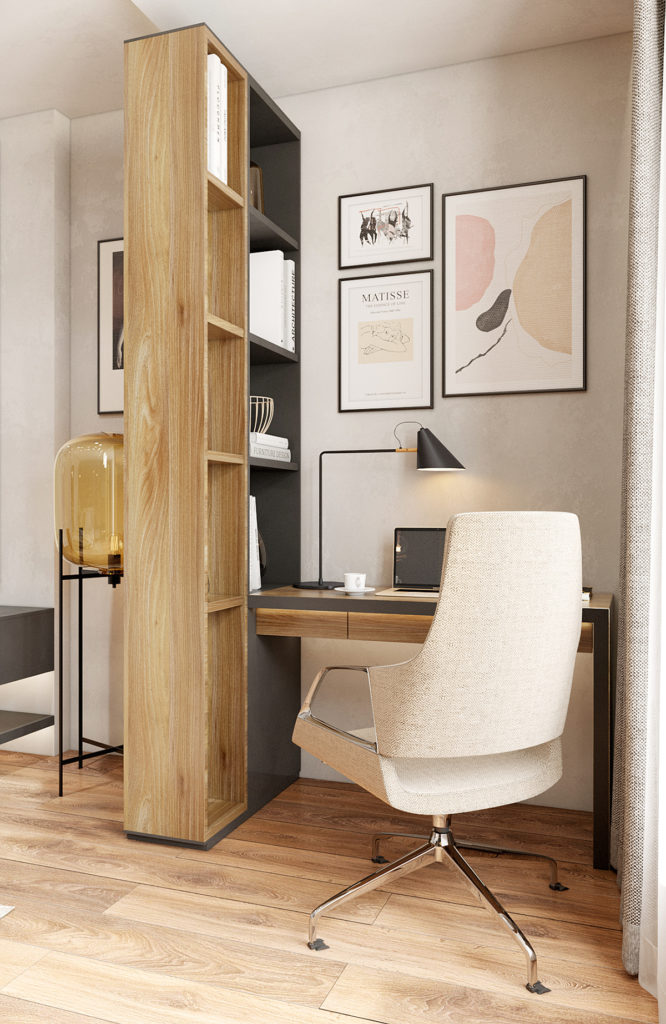 The bedroom is a usual space to set up a workspace thanks to its inherent privacy. Close the bedroom door and start working away at your desk until it's time for a break (and maybe install this Outlook-connected busy light on the door).
This modern bedroom workspace nook was divided by design from the rest of the bedroom and yet is seems perfectly integrated. This is how talented designers can compose inspiring spaces and also why it matters so much to integrate each piece of furniture, color, texture and detail in the overall space.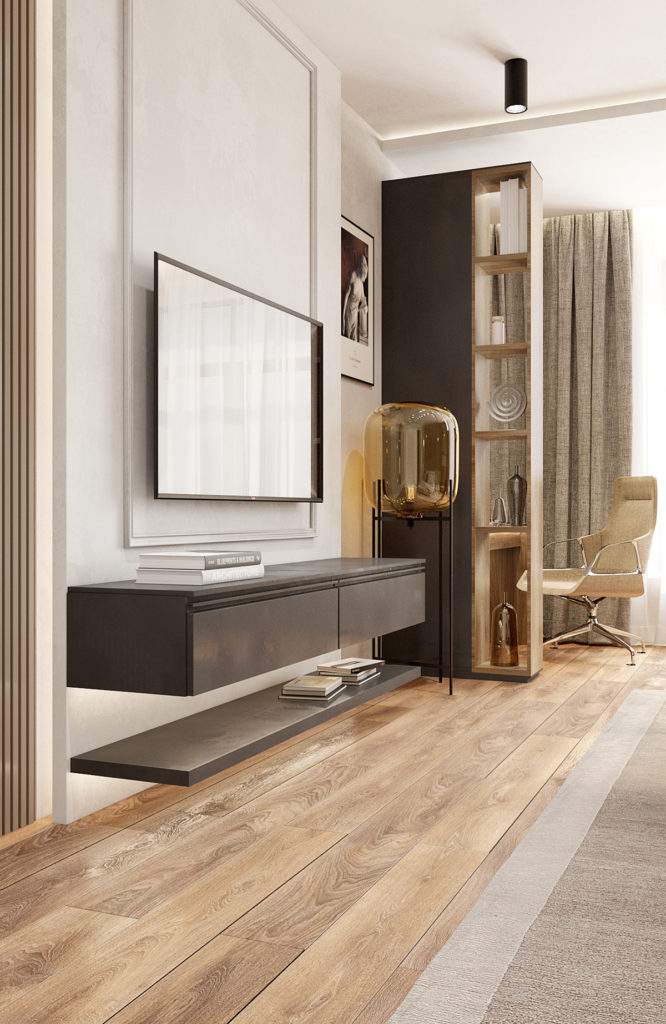 Imagined by Polina Yatmanova for a 70 square meter apartment in Saint-Petersburg, Russia, this tasteful bedroom was set up for both rest and work. In a corner of the room, a partition elegantly divides the working area from the rest of the bedroom.
This modern space divider looks like it can easily be moved to define the workspace in any other room if necessary. And yet, art on the walls shows that it's a permanent place for working and not only that, but it also brings a sense of completeness to the overall WFH setup.
Books and decorations occupy a part of this tall room divider, allowing as much natural light to go through and above this piece of furniture that delineates the working space.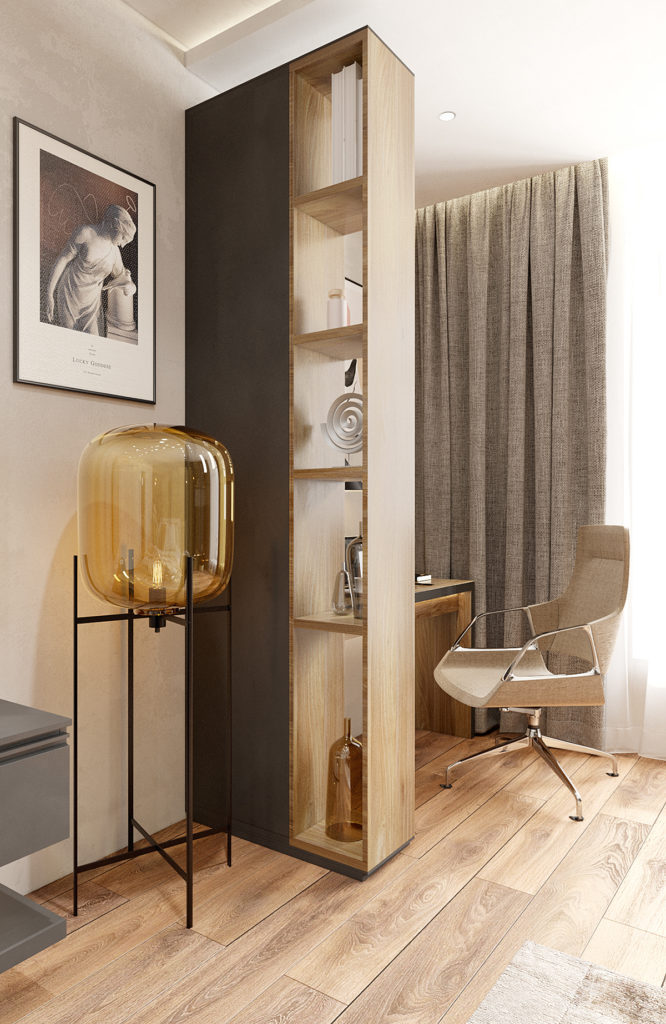 Thin metal lines in the furniture create an elegance mirrored in the frames showcased on the walls. Details like keeping a dark grey color palette on the wall with the TV but accentuating it with the warmth of wood makes the workspace corner seem almost hidden.
Set against white walls, this duality of dark furniture blended with warm wood texture and all those soft colors create a soothing atmosphere suited for both sleep and relaxed work. Wooden floors ground the whole design.
Heavy grey curtains ensure there is no light reflection on the laptop screen while the owner focuses on their work tasks. Whenever needed, natural light can be brough back in with a few simple movements and owners can return to enjoying the soft colors used to create such a refined bedroom design.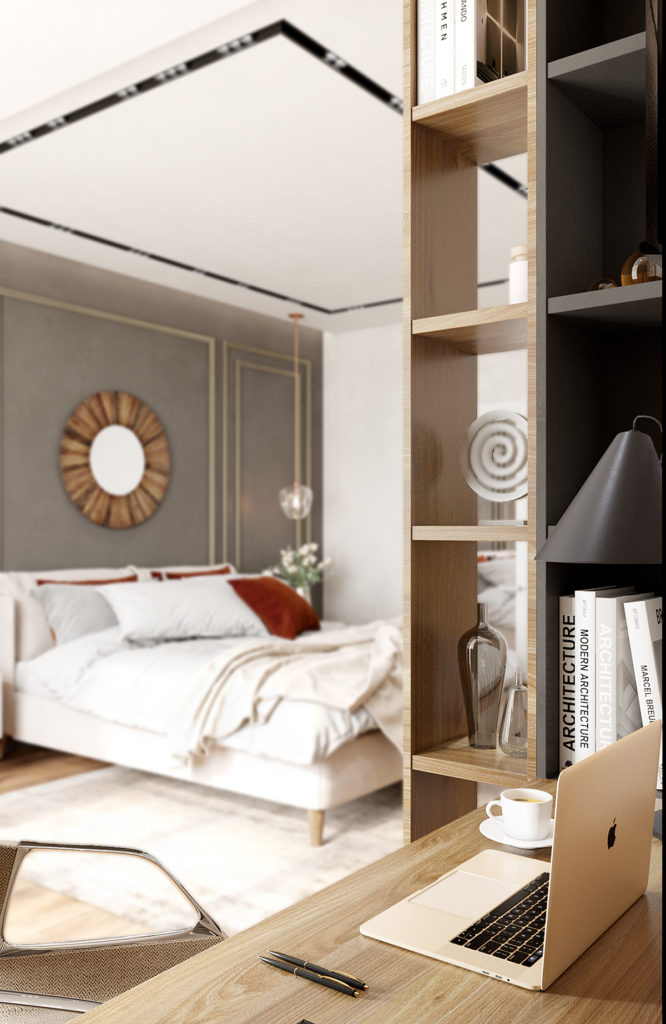 Even from this angle, the elegant choice of colors and furniture items make you consider using a blend inspired by this simple and effective design to create your own corner office right in the bedroom.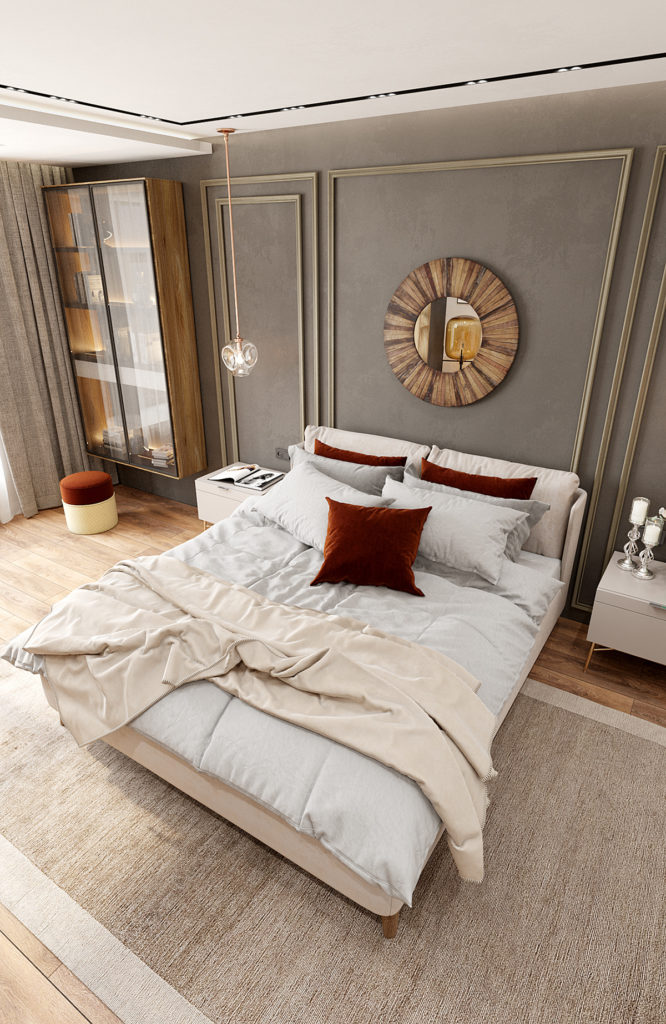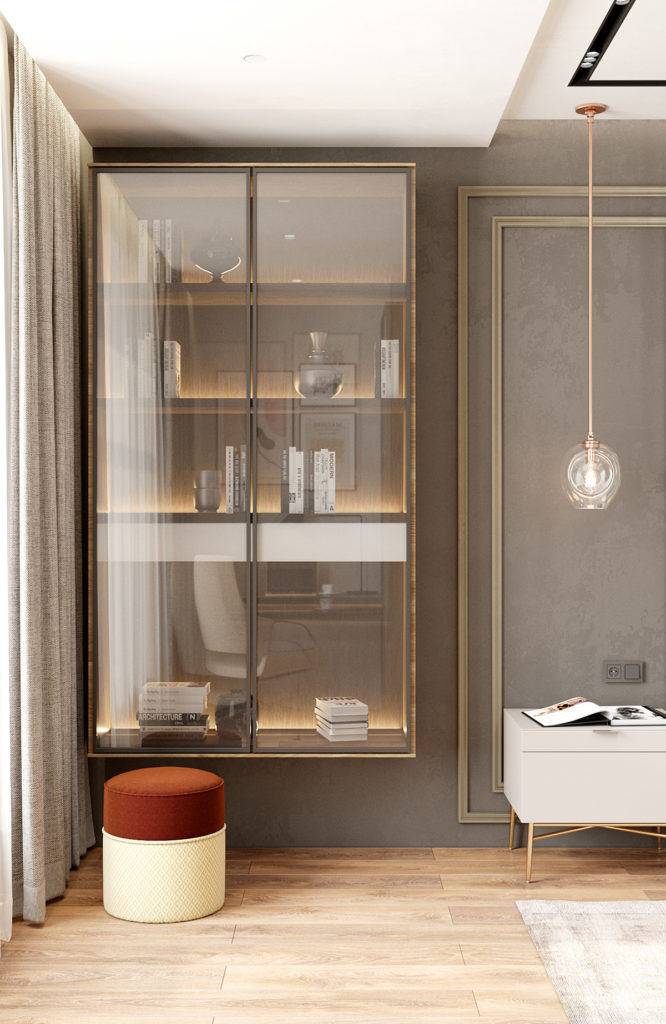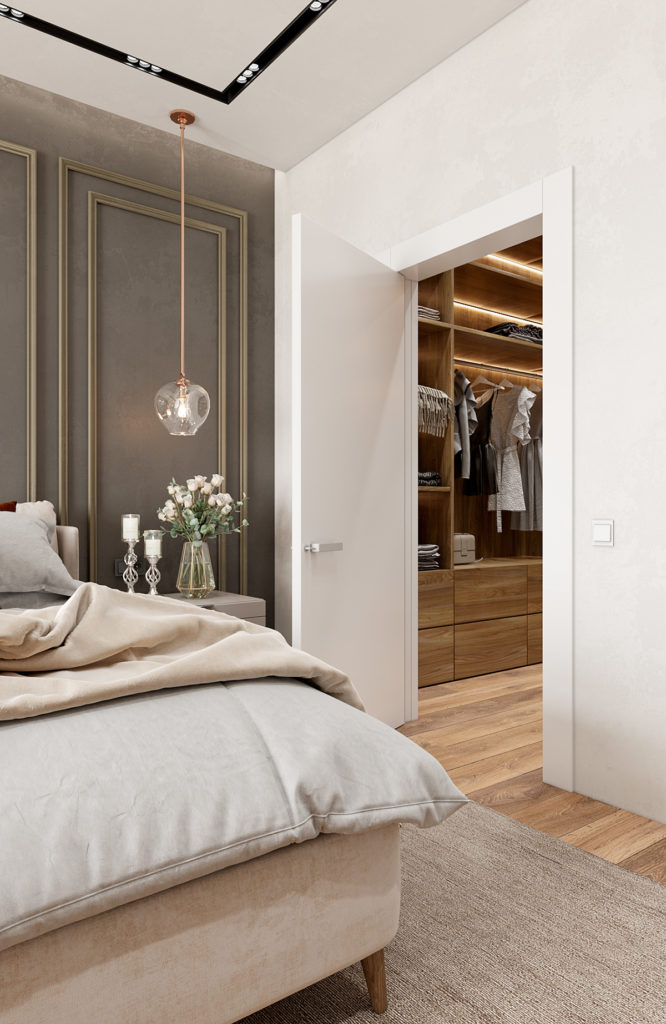 Looking closer at the idea of setting up your working space in the bedroom, here are more ideas on how to create a cosy and comfortable way of enjoying privacy even if you have little space available:
10 Seductively Dark Bedroom Workspaces for Private Work