Since we spend so much time at our desks, these furniture pieces have become more and more important. Working from home showed us, step by step, what comes as a priority when you spend all your time around the house.
Reorganising our time also means prioritising for health, both physical and mental. And when it comes to mental health, the environment is more important than you might think.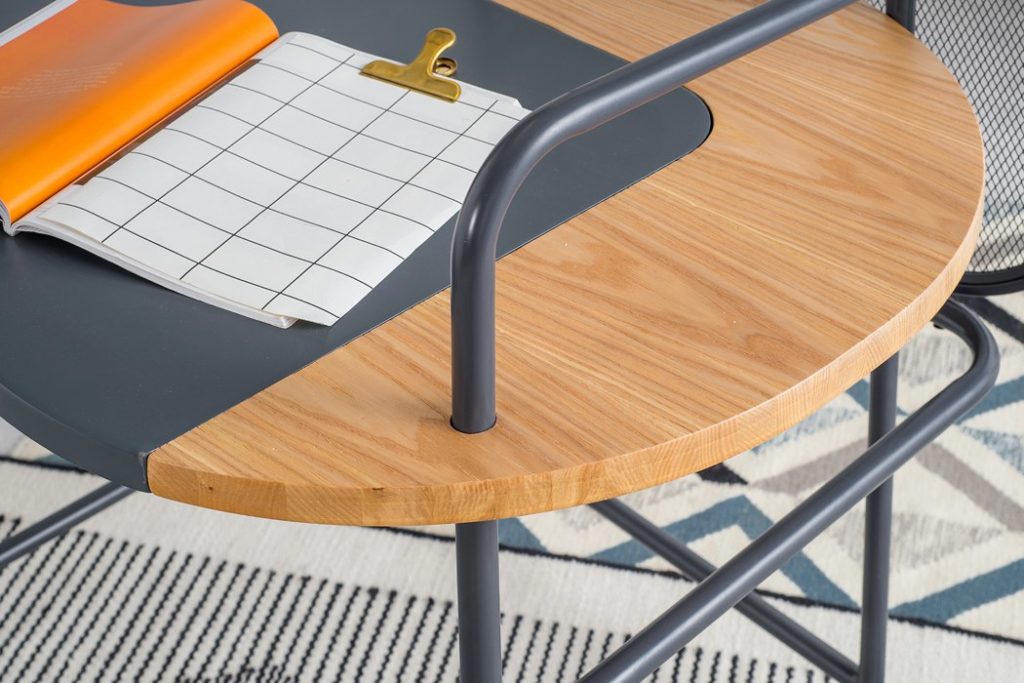 From thinking about how to share your home office with your partner to finding the perfect desk for your workspace, investing in furniture and a soothing environment might come to be on your list.
Exploring the oportunities for finding the best desk for your needs could look like a treasure hunt to you. Looking at various models and their features could mean you learn about interior design more and more.
You might feel an attraction to classy pieces of furniture and might want your home office desk to be both functional and sculptural.
The Lennart desk by Désormeaux/Carrette studio for Made is one of those modern furniture pieces that attract attention like a magnet. Pun intended, because the Lennart desk has a magnetic board that can keep your ideas right in front of your eyes.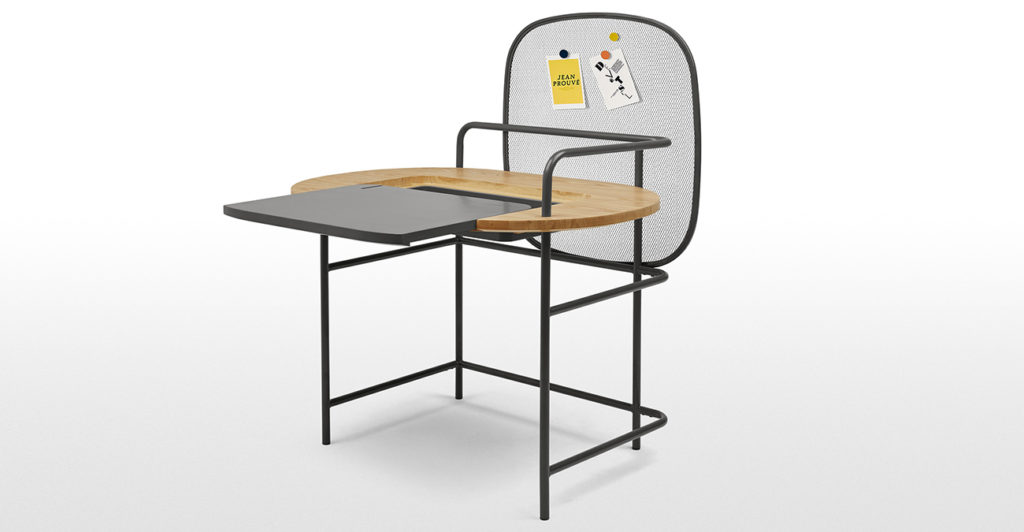 Grey painted metal structure in a matte finish supports an oval tabletop made of plywood making this modern desk resemble a workstation with an elegant silhouette.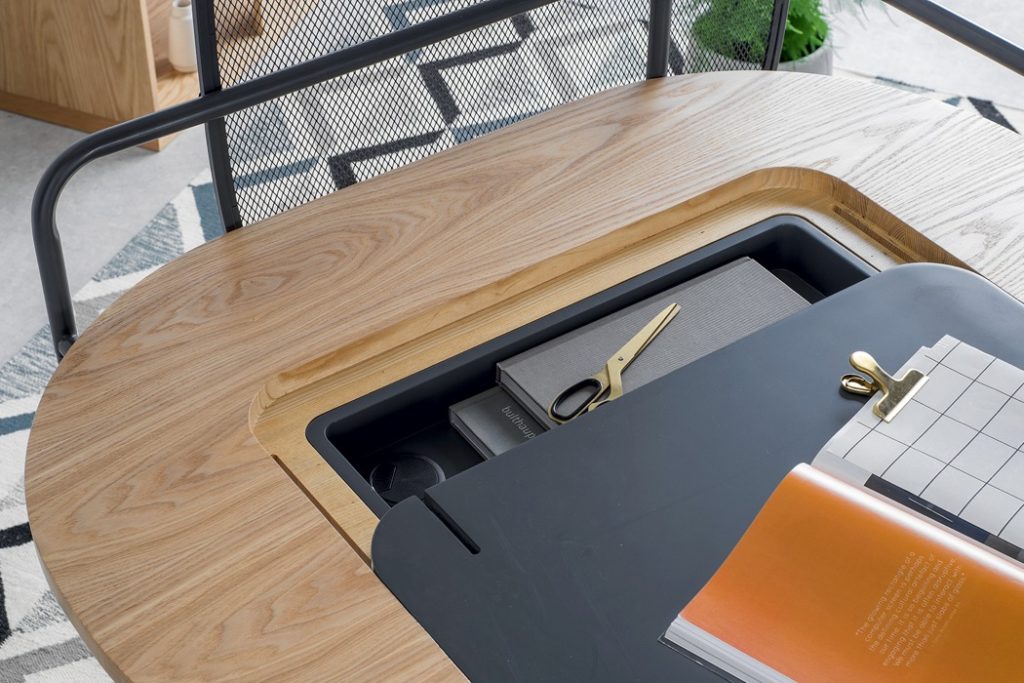 This working station also has hidden storage space. The tabletop has a slot you can open to keep cables out of sight and store books or your tablet.
Basing their design on the fact that our working habits are changing, the desk's designers say: "Lennart offers the user a tray with optimized size and a mesh panel which, like a confessional, invites dialogue between two spaces."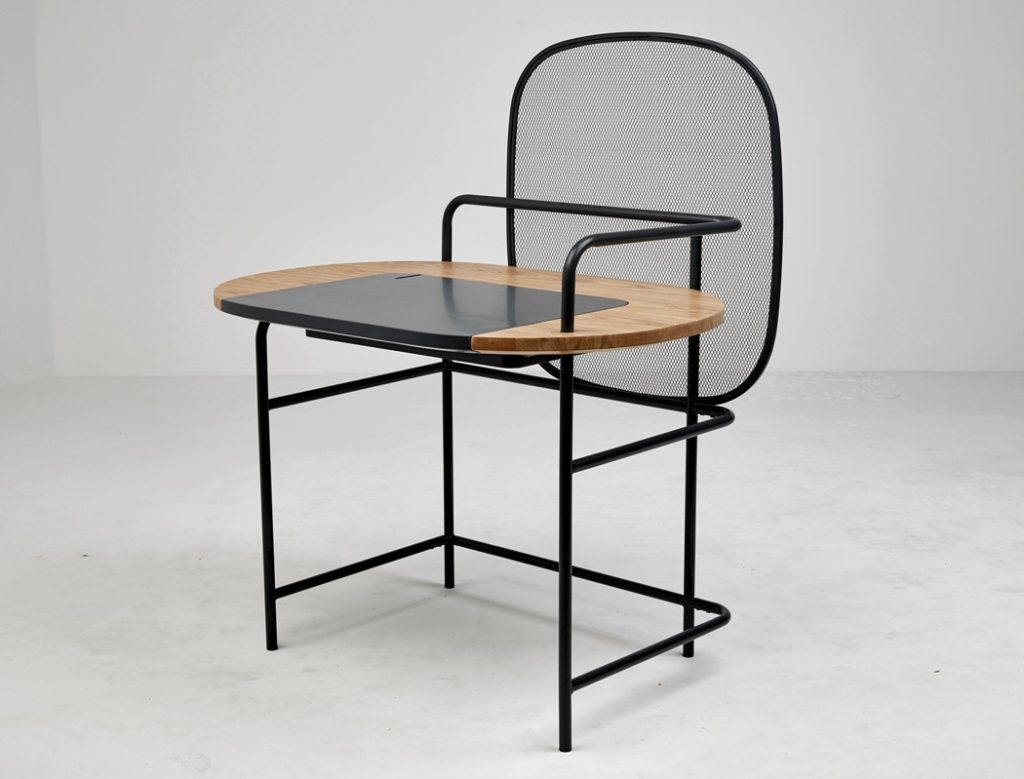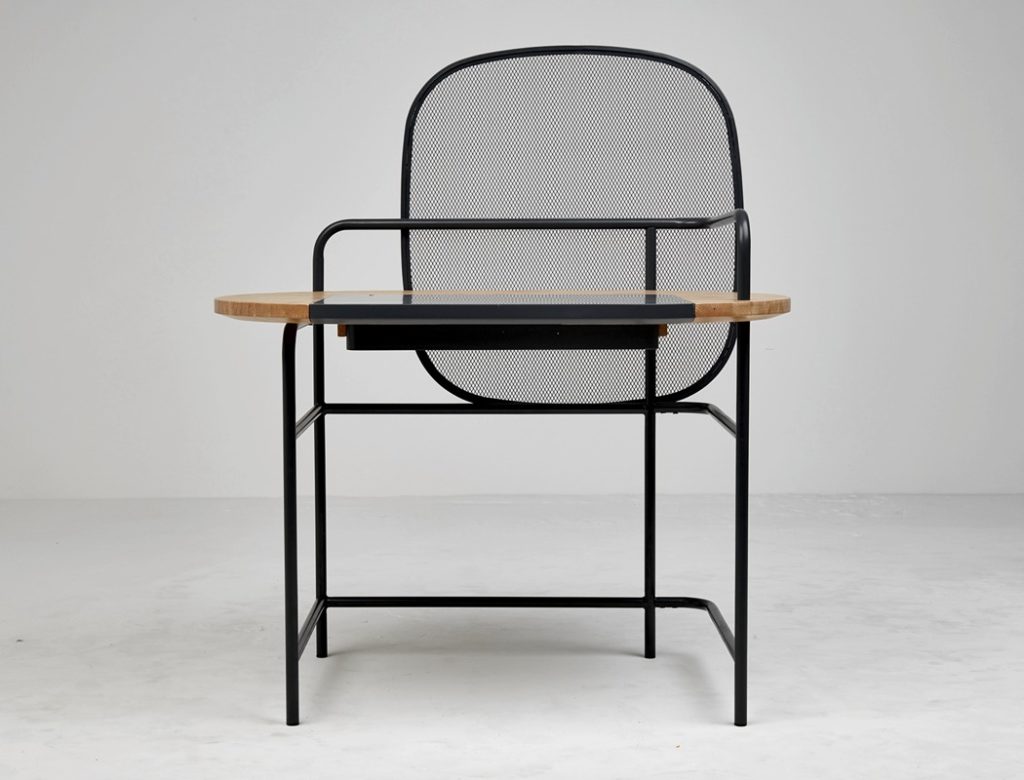 You can continue your search for the perfect desk right here:
Ultimate work sophistication: Herman Miller Airia Desk
10 L-shaped workspaces for extra working room