Minimalist bedroom design can bring in more than just simplicity, it can create an opportunity of playing with the volumes inside any given space.
Bright and cheery, this pastel pink, grey and black bedroom design employs the power of concrete and metal to shape a minimalist design. This was also helpful for integrating a work or study desk inside the bedroom.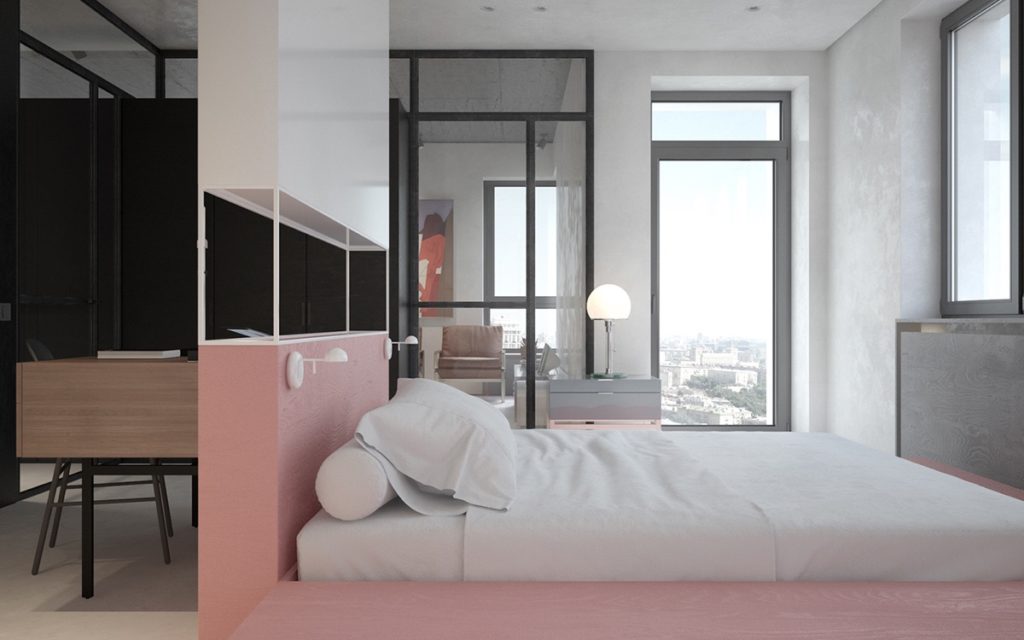 Somewhat hidden behind the bed's bespoke headboard, this working space can be used to write in your diary, work from home, write down goals and then work on them becoming a reality.
Lacking curtains, such a bright bedroom was igeniously imagined to have this space partition with an aqarium-like cutout inviting natural light deep into the space, all the way through to the bathroom.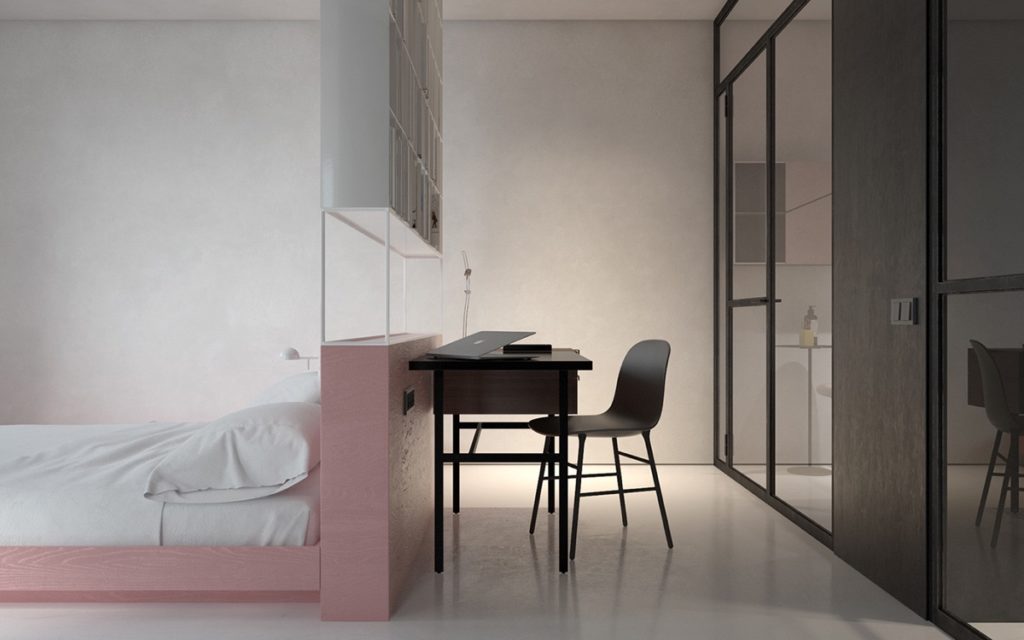 This half white half pink partition is, actually, a library. Isn't that a surprise! A wondeful way of surprising through design and creating even more functional space without cluttering up the space!
Visualized by KDVA Architects, this studio apartment right in the heart of Moscow shows really inspiring details we can't ignore even if we wanted to. An admiring combination of simple design lines, textures and colors, materials and natural light bringing it all together and makes for a dream bedroom.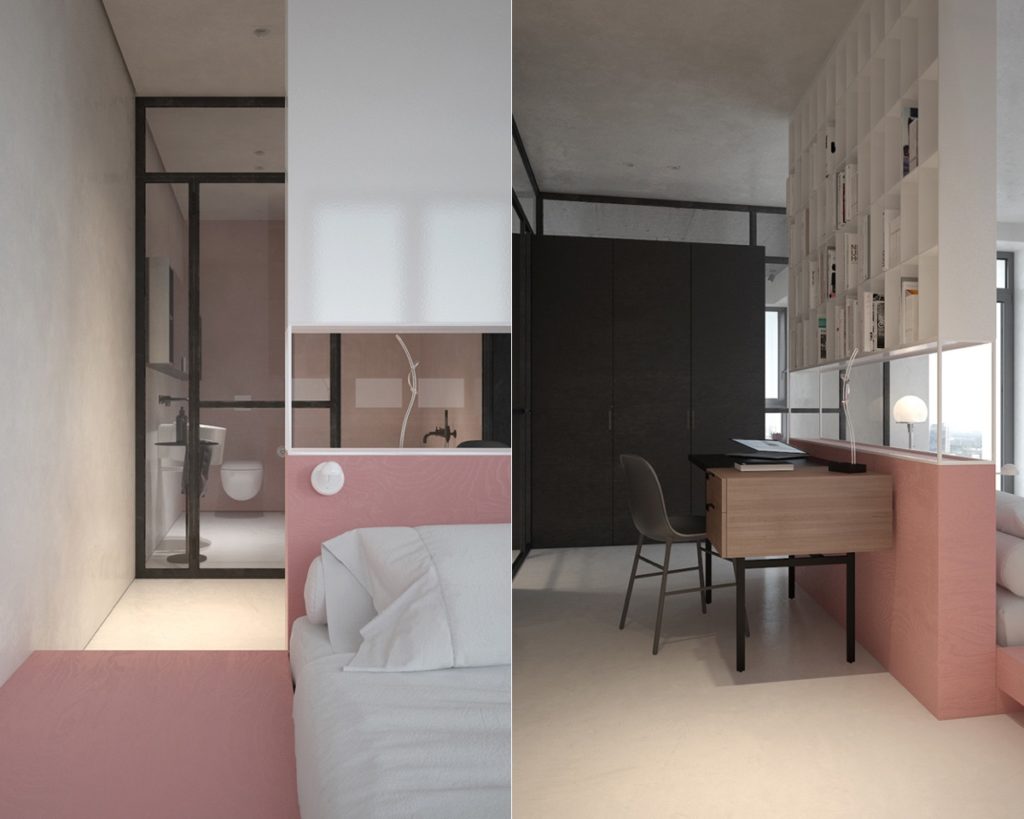 Imagine yourself waking up in the morning and sitting down at the desk to write down your dreams before heading to the glazed bathroom to wash up and start the day.
The platform bed helps this design make sense and explore modern solutions of lighting up a bedroom with the help of space partitioning.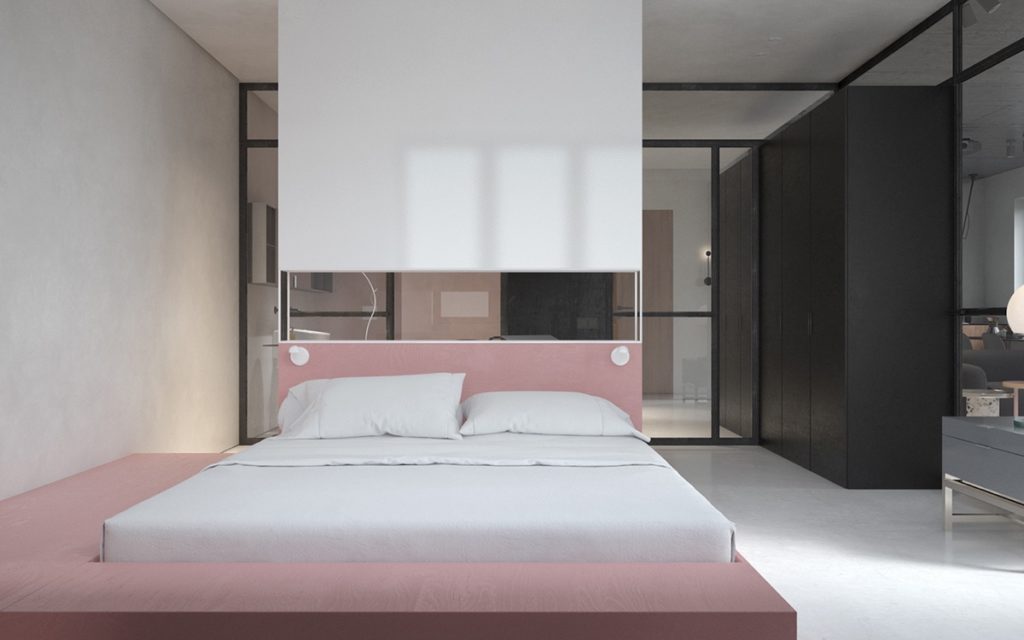 Looking from the bath tub's point of view, this headboard functions perfectly. On one side, it offers privacy even in the presence of a glass wall separating the bathroom from the bedroom. On the other side, natural light coming from windows penetrates deep inside through the ingenious placement of the headboard/partition.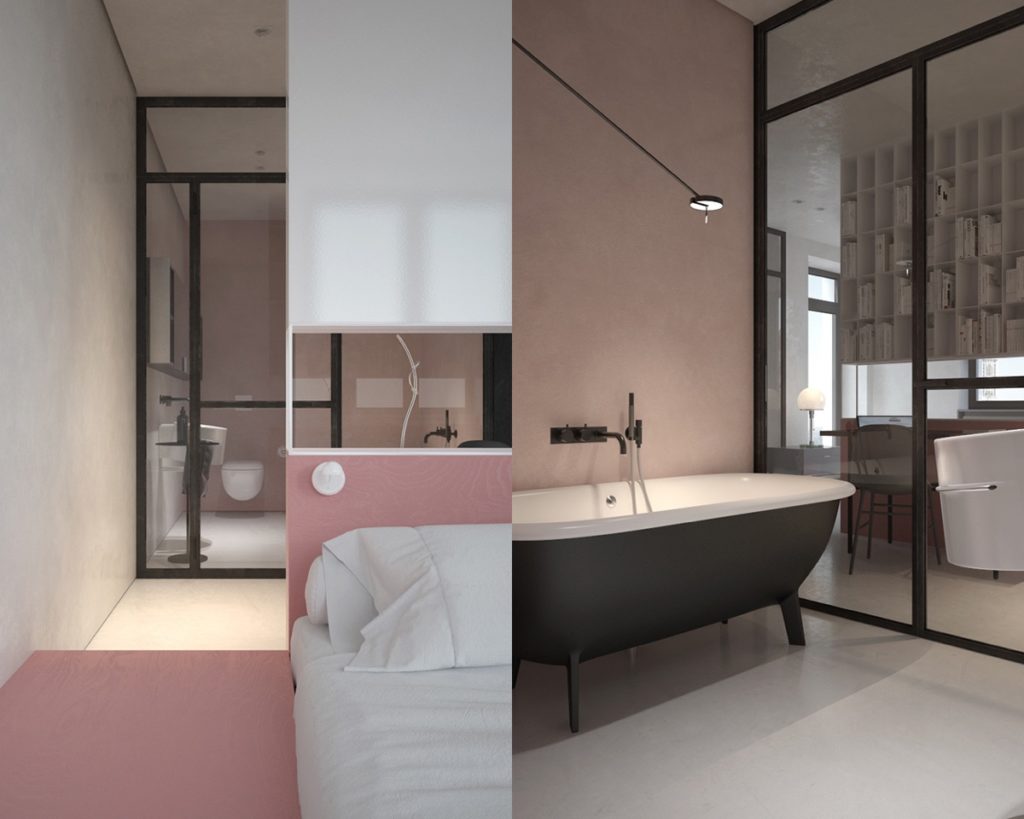 And if you want to see more of how minimalist design helps with creating an inspiring work-from-home setup, here is a starter pack: