A double study area and workspace in an open floor plan apartment can seem like a stretch if you like privacy.
If you thrive working in an open space, naturally lit and overlooking cityscapes, an apartment like the one designed by Nordico is what you would be looking for. This inspiring way of open living includes two desks that seem to be the kids study spaces. But be honest, can you see yourself working from home at one of these two adorable wooden desks?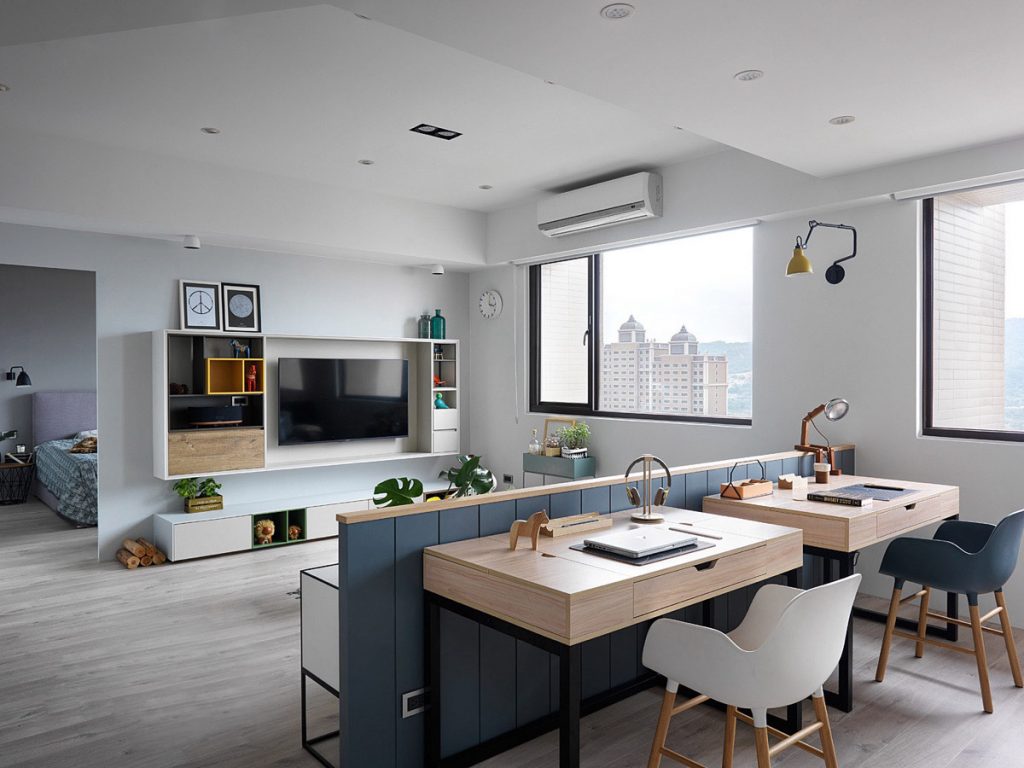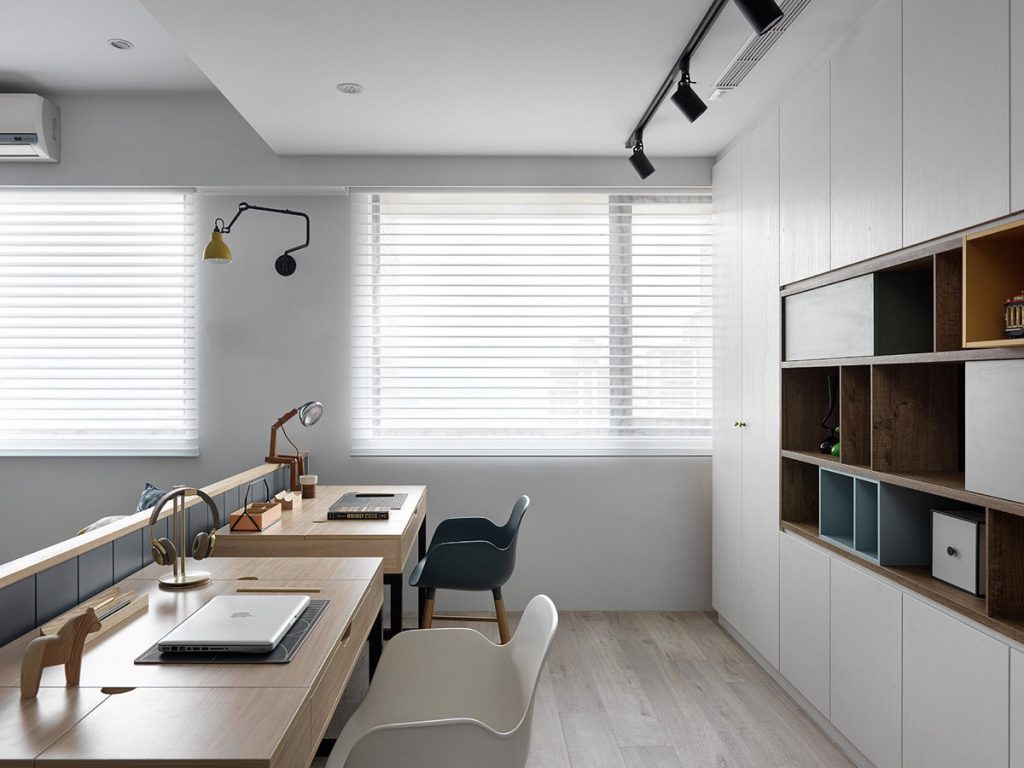 Backed by a large library and storage space spaning an entire wall, this partitioned space is spacious and blends in with the rest of the home. Imagine cooking right next to your kids studying – or watching TV on the couch while kids are playing online.
You are always in the same open space, even if your kids are hard to convince to reduce screen time. You might have a better chance to make fun family time stick if your kids see you having a lot of fun without technology. And this space is large enough for plenty of creative activities together as a family.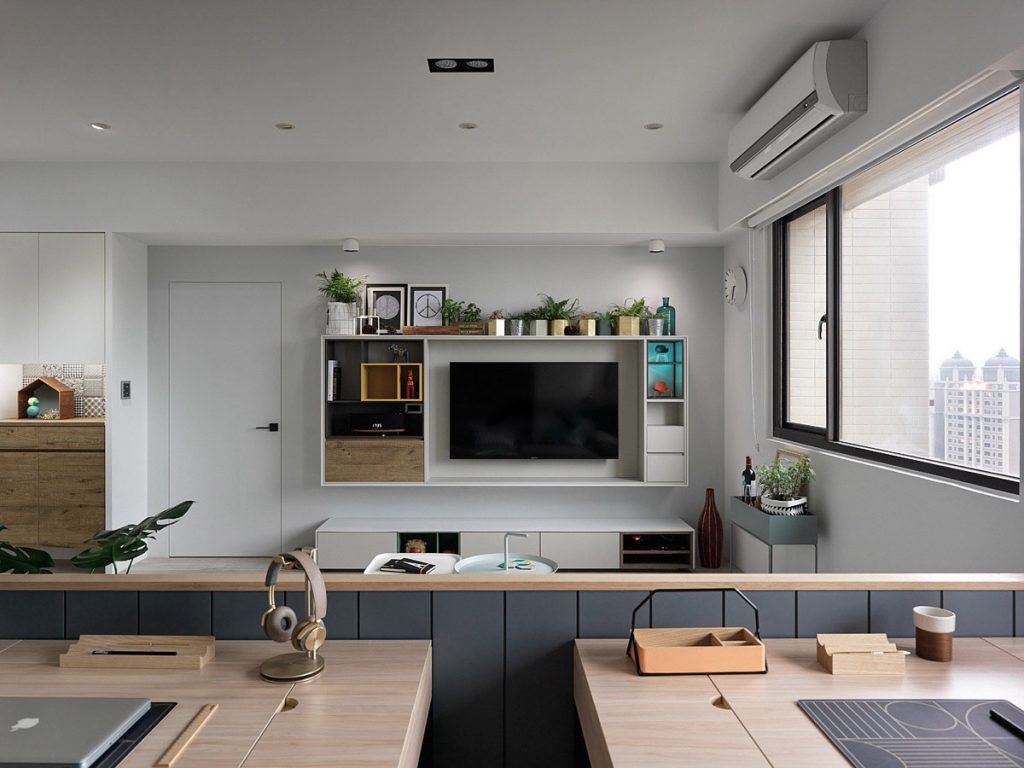 Side by side, the family's two kids can study, play online, read, listen to podcasts, music, videos, draw and so much more. It seems easy to use these two spendid modern desks to work from home whenever the kids are not using this home study.
Day or night, this open floor plan is inclussive with the double space that acts as a work or study area.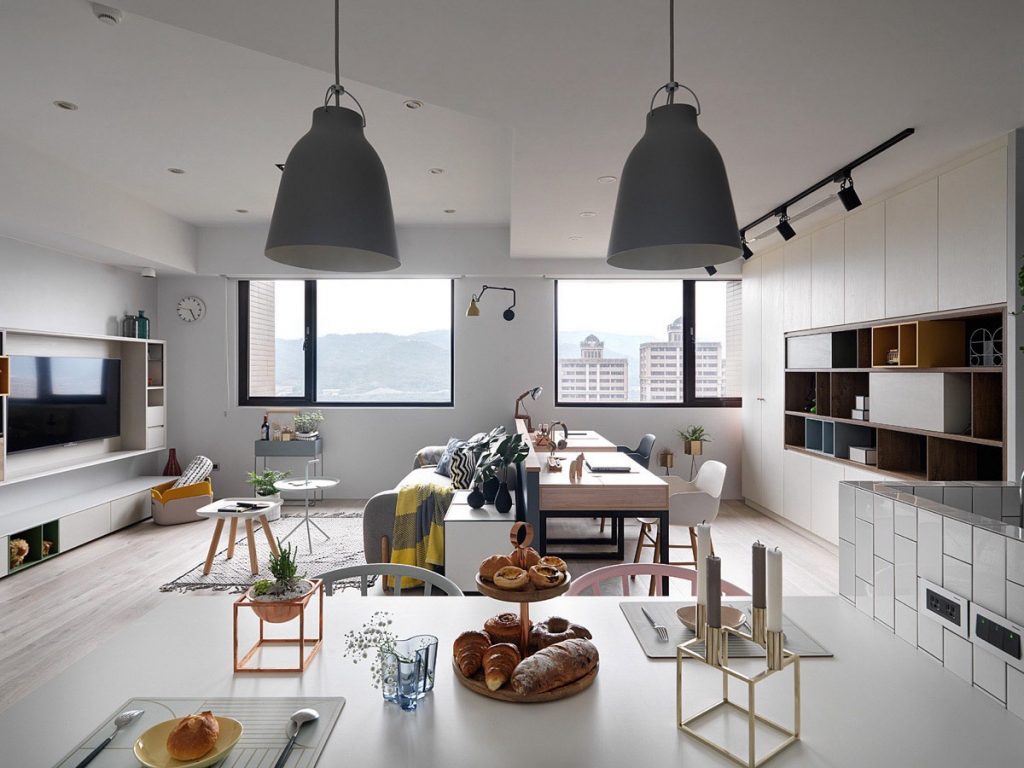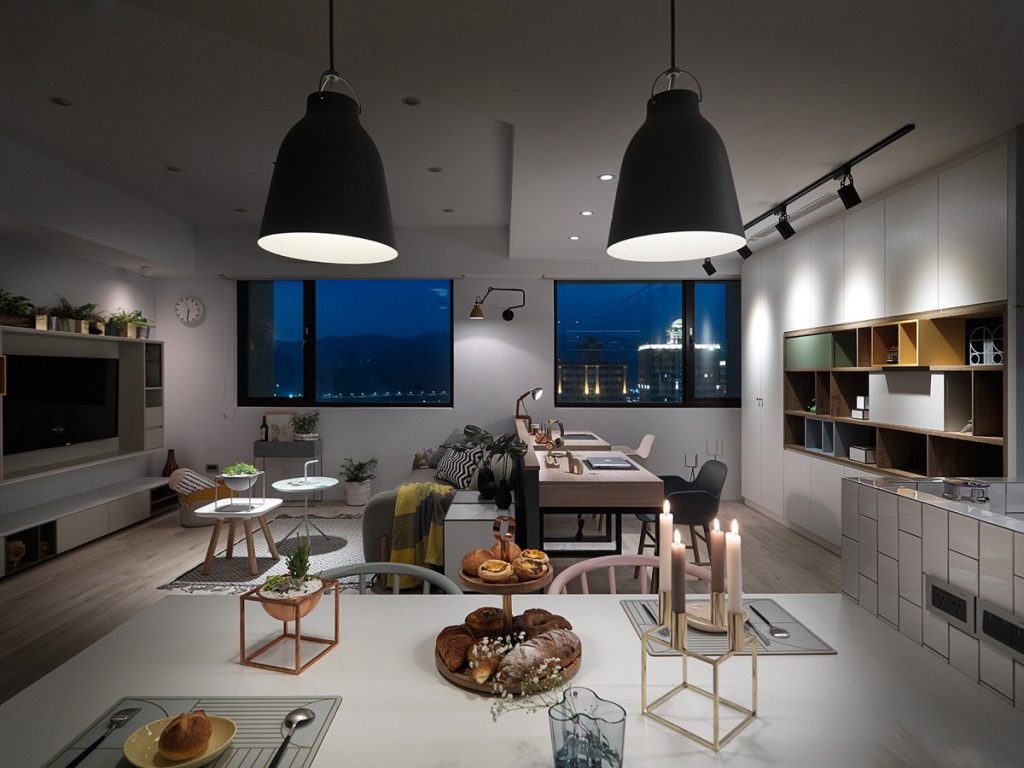 Track lights illuminate a natural-colored set of cubicles and shelves surrounded by a white wall hiding more storage space.
Plenty of other lights illuminate the space at night – a wall lamp, smaller wooden lamp on one of the desks and spotlights on the ceiling.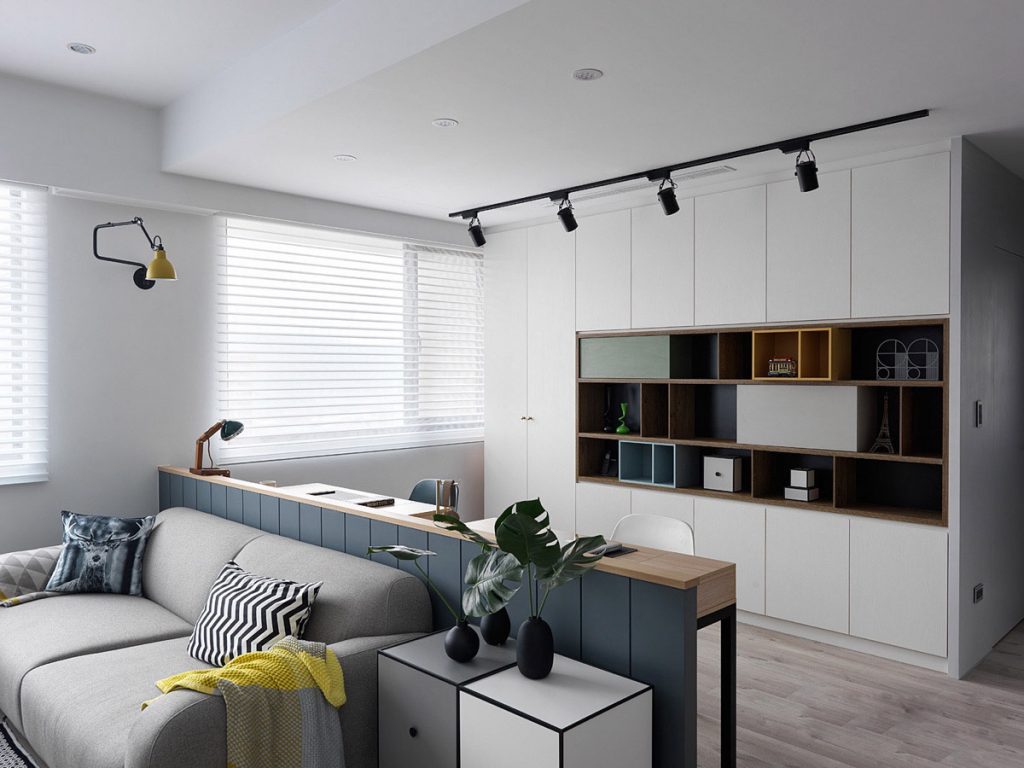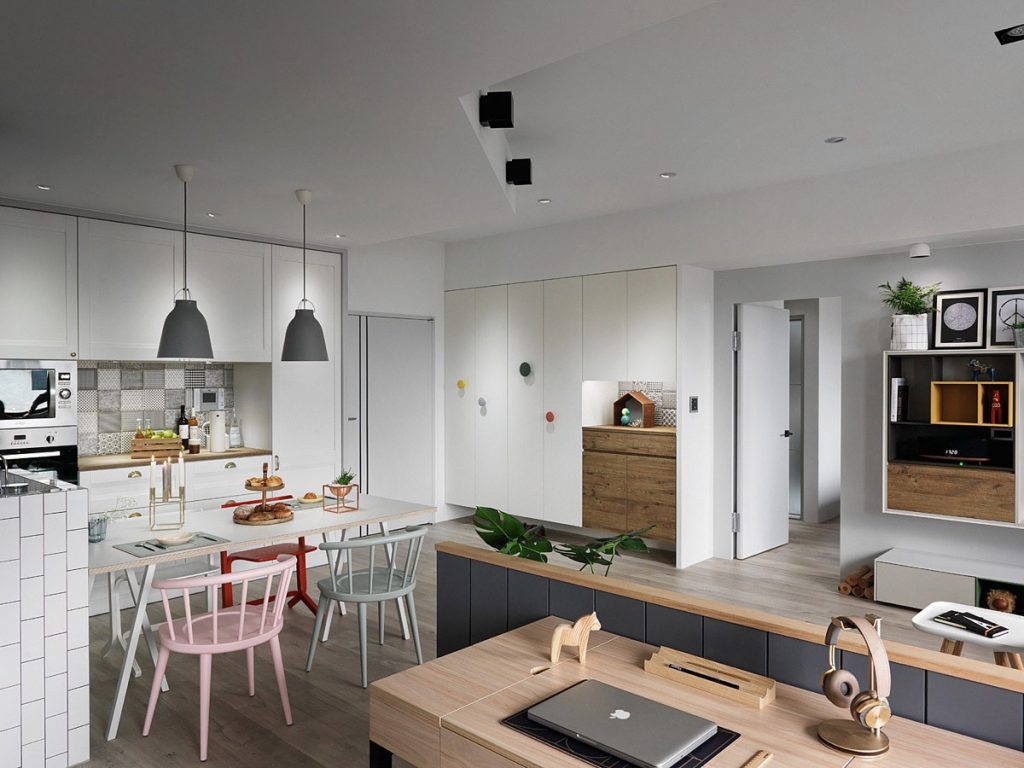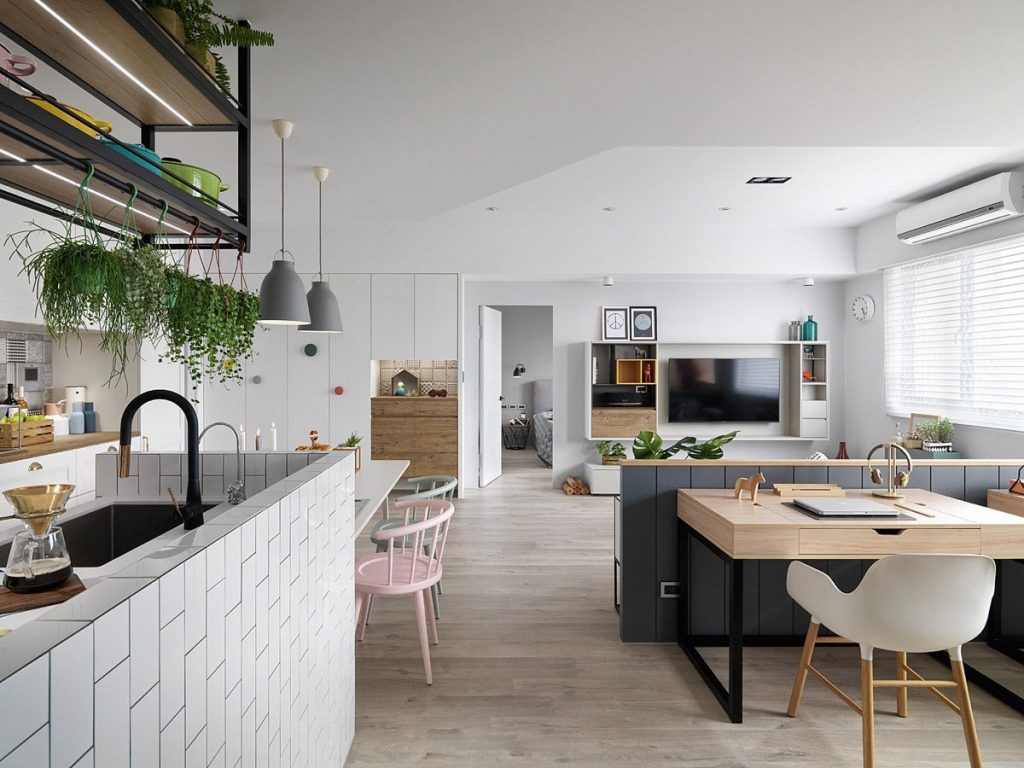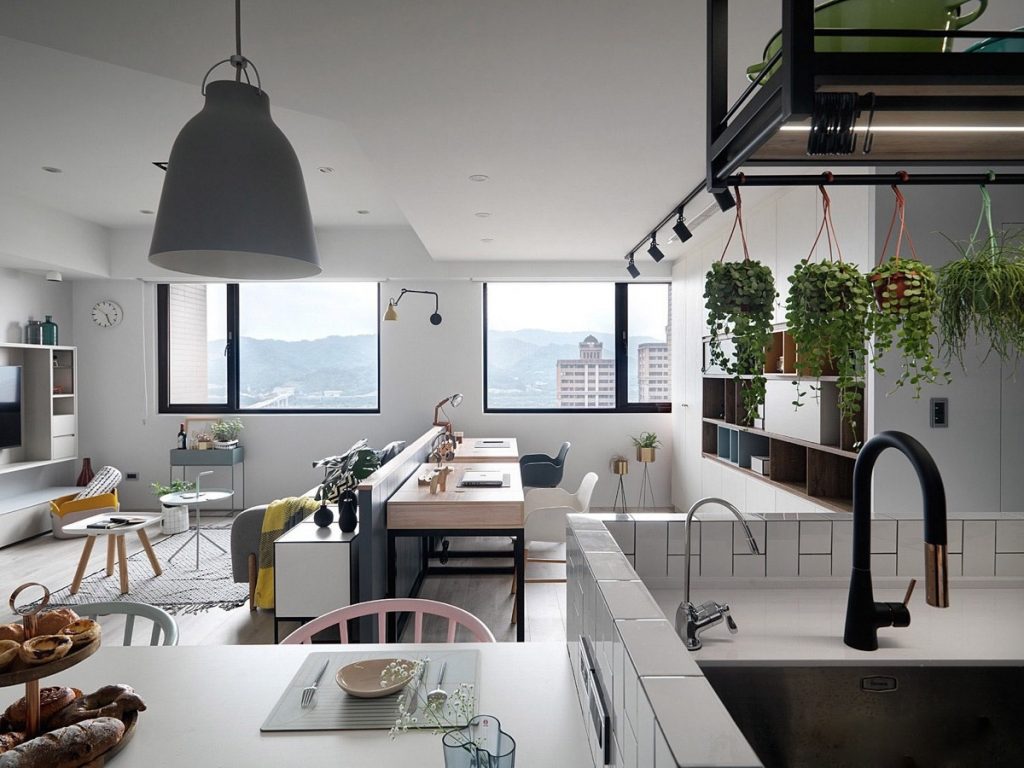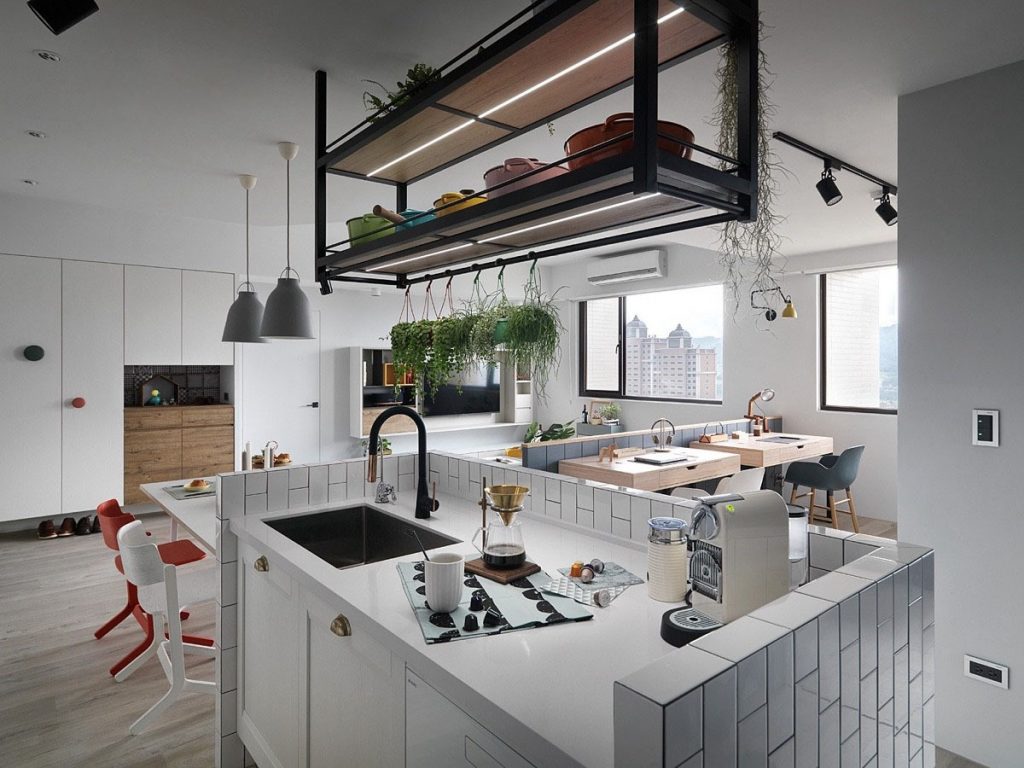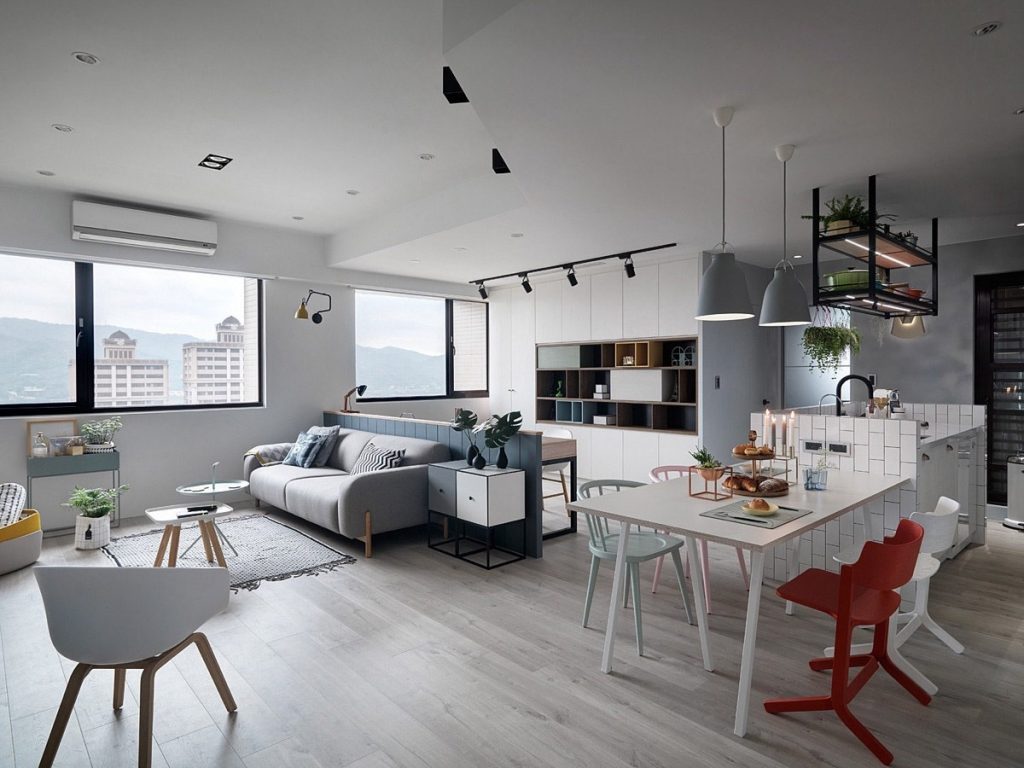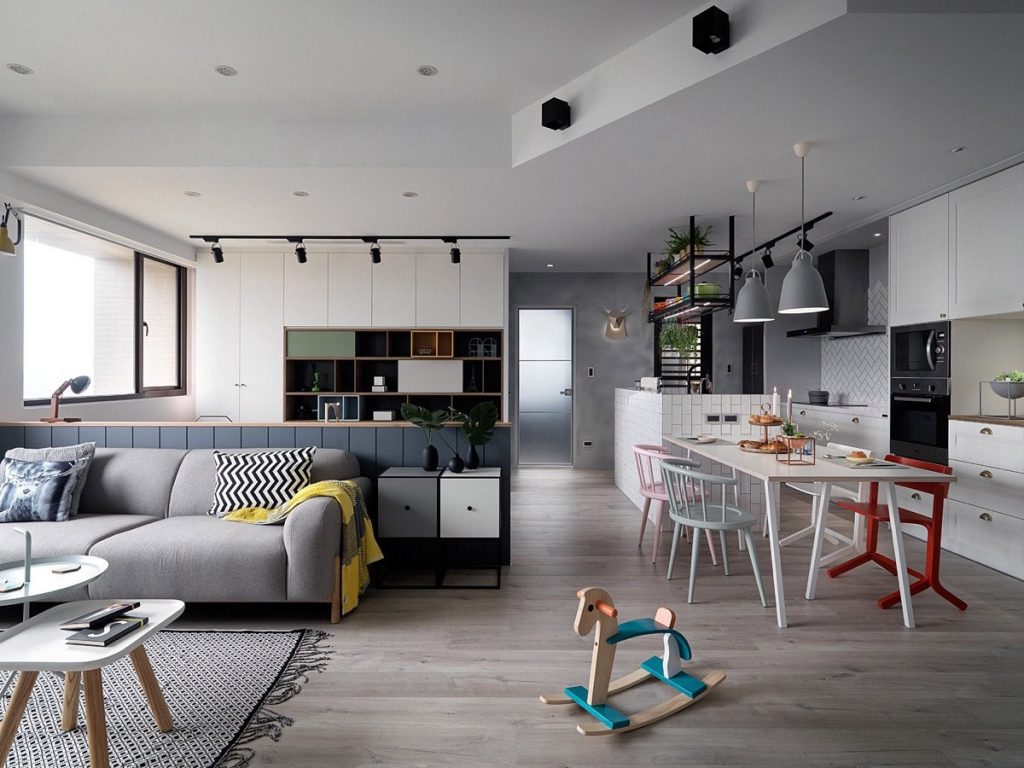 Open floor plans that display a modern, functional and appealing layout can be so creatively designed, depending on the owners' needs and wants. Here are a few more ideas:
Sky-Colored Open Floor Plan Working Corner (designed by the same Nordico)
All-in-One Home Functionality: Office, Dining, Living