A naturally lit workspace in the corner of the living room could be the only option for some of us.
Since working from home, we're placing more emphasis on our living environment and try to find the best spot to place a working area. Some choose to work from the bedroom, others from the living room and some even from the garden.
Choosing to create a workspace in a corner of the living room can have you searching for inspiration and this is why we're here – to help you get inspired to create your perfect work from home space.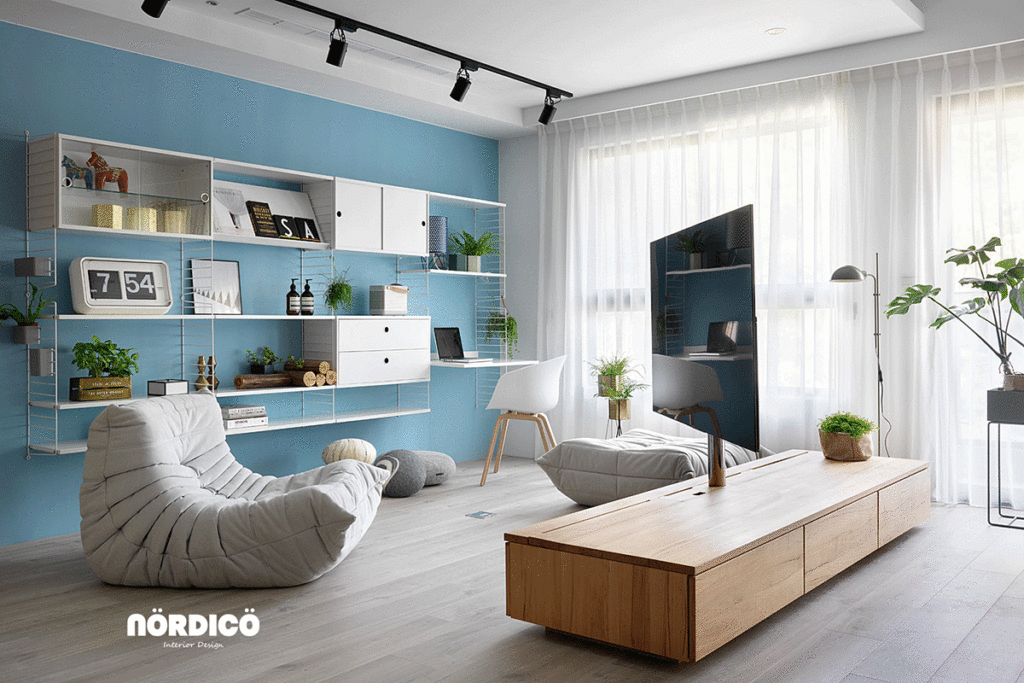 Bright and spacious, this living room invites to relaxation. Designed by Nordico, this stylish open floor plan apartment almost hides the workspace. You could barely see the work-from-home corner if it weren't for the white desk chair.
Hidden in between the unique shelving unit occupying an entire wall, this workspace takes advantage of the available space right next to the window. You can see a few ideas of desks burrowed under a window right here.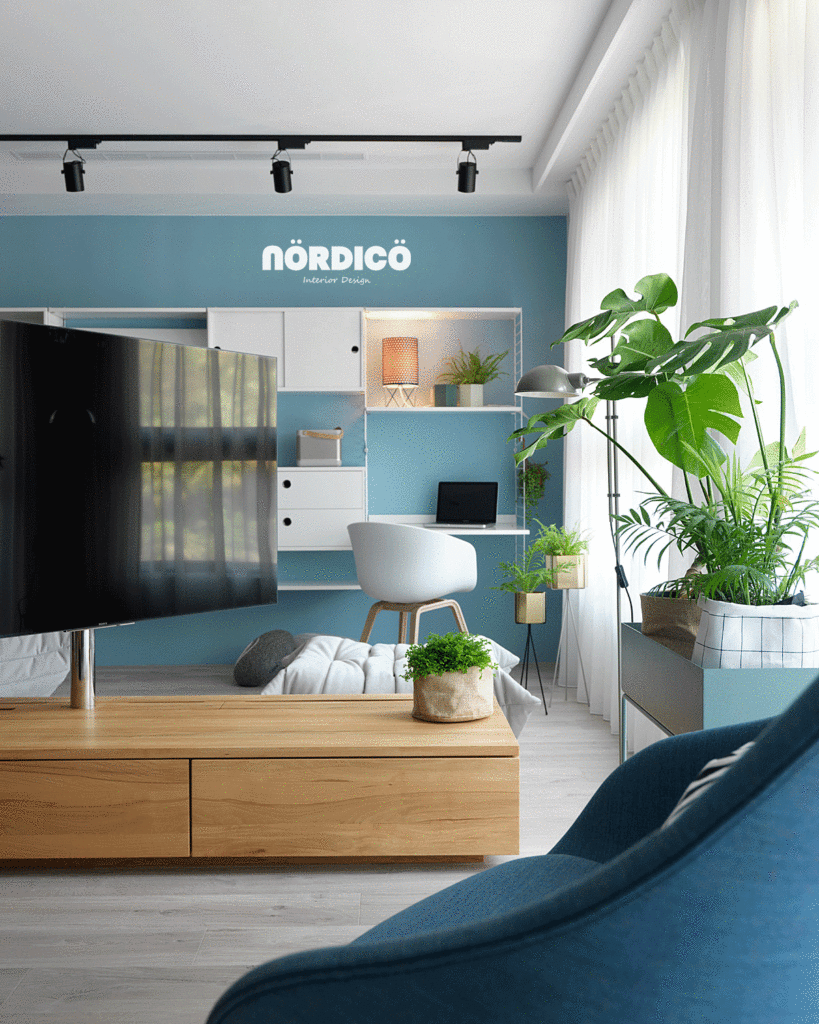 Scattered indoor plants add a fresh color layer and make the whole space look like a nature-inspired relaxation area. Working from this naturally illuminated space during the day must feel like enjoying the calmness of surrounding white and blue.
Unique white shelves and storage space on a blue background hint to nordic inspiration. Track lights above provide the light needed at night, also breaking the monotony that could have resulted from using only soft light colors.
The wood and white chair beautifully complements the wood ceiling and barn door on the hallway leading to this living area, as well as the modern entertainment center flaunting the TV and considerable storage space.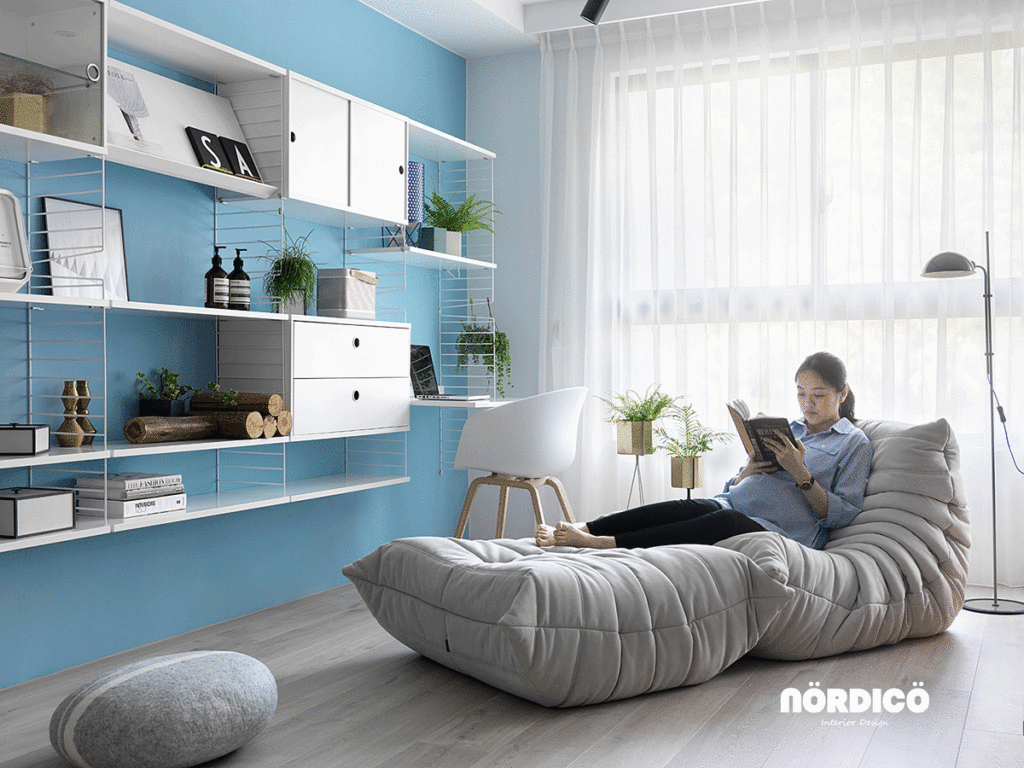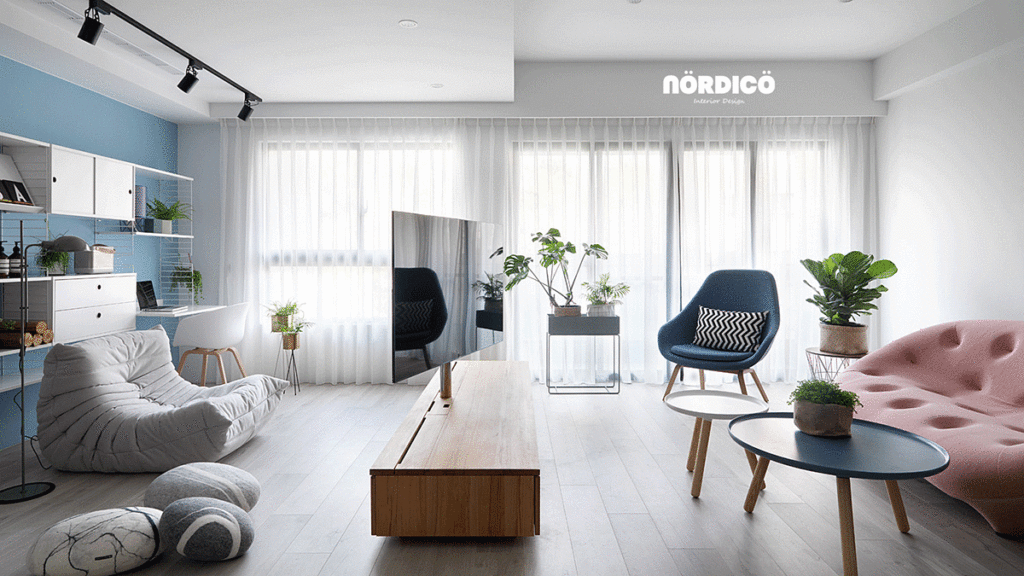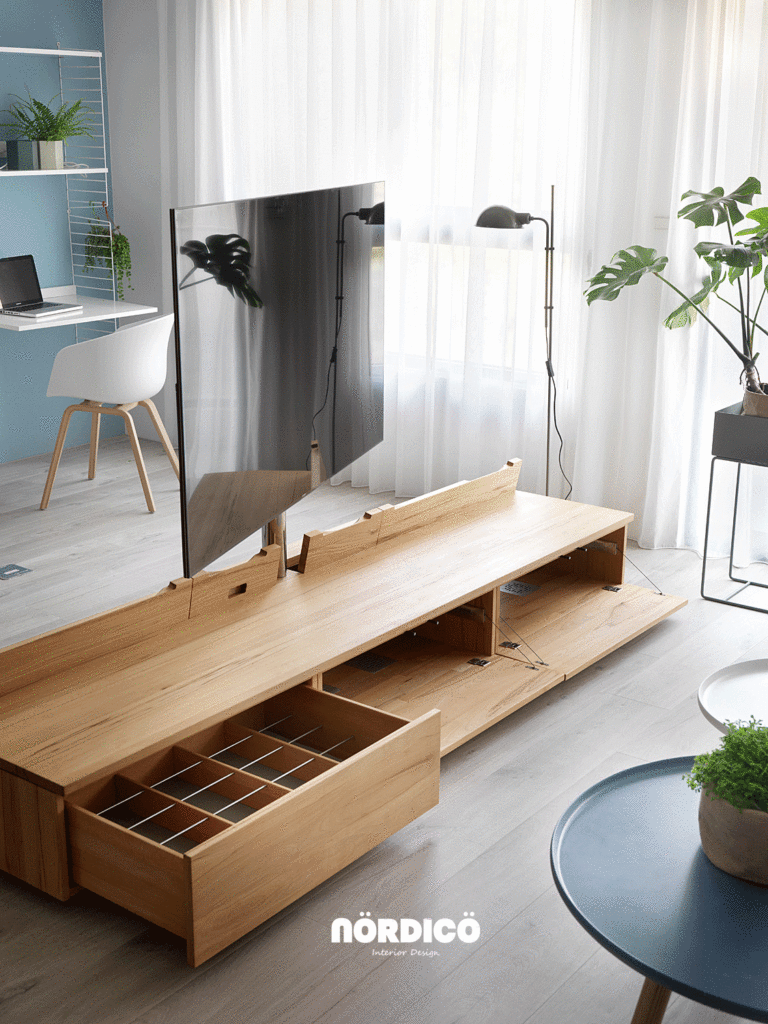 If you want to discover ideas and inspiration for creating your own home office, check these out:
Home Office Nook Hinting Scandinavian Influences
10 Home Workspaces for artists who love their craft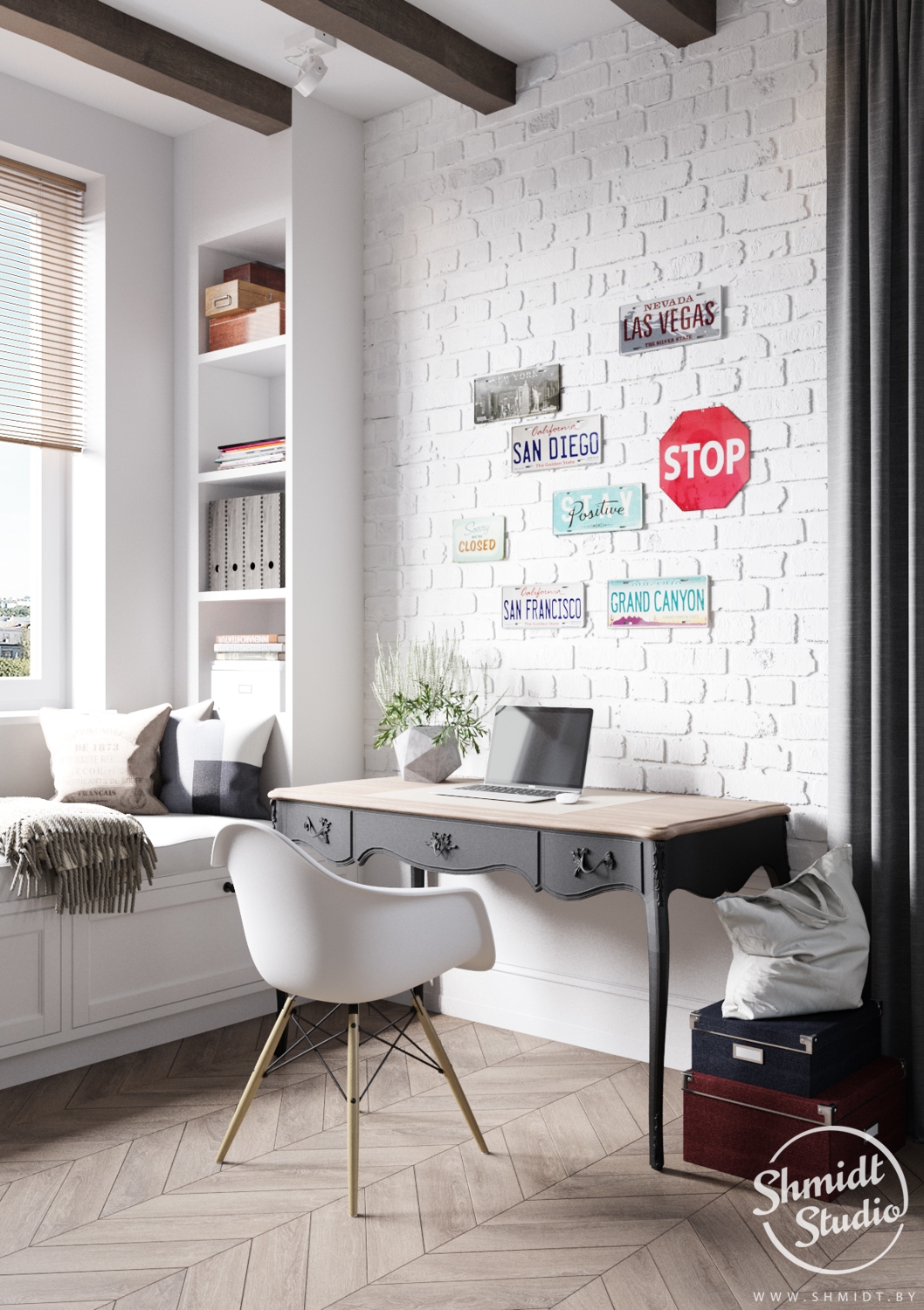 This home office nook in a Scandinavian-inspired home makes clear statements about an eclectic setup. Nestled in a corner of a home located in Minsk, Belarus, this home office space takes advantage of a nook to gather all work-related items in one partially open space. Visualised by Gennady Shmidt, this workspace nook flaunts a herringbone… Continue reading Home Office Nook Hinting Scandinavian Influences