Three elements attract attention in this minimalist teen bedroom: the Ironman poster, the sleek workspace and the calmness of the color palette.
This mesmerisingly simple and functional modern bedroom design places the study space at the center of the room.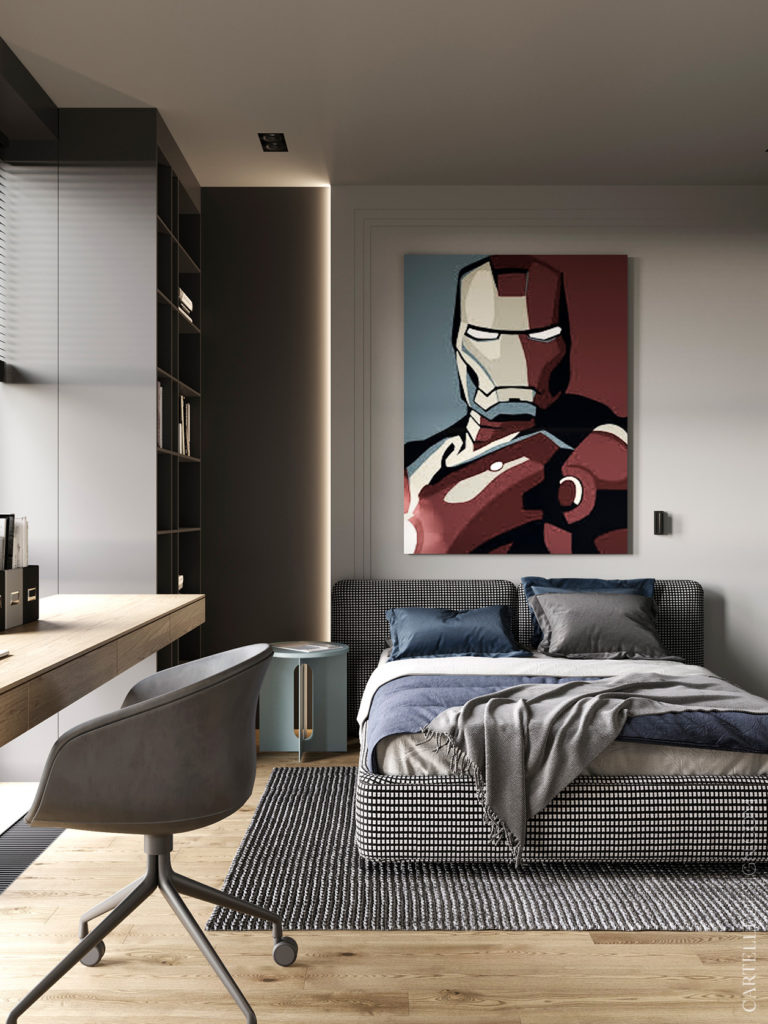 Right under the window, with plenty of natural light coming through, the boy teen sleeping here has enough elbow room to get their school work done. A comfortable grey chair ensures confort and the simplicity of the space encourages focused studying.
A minimalist floating desk hovers in front of a floor-to-ceiling window. This simple oasis to get things done overlooks the city beyond, as Cartelle Design imagined it.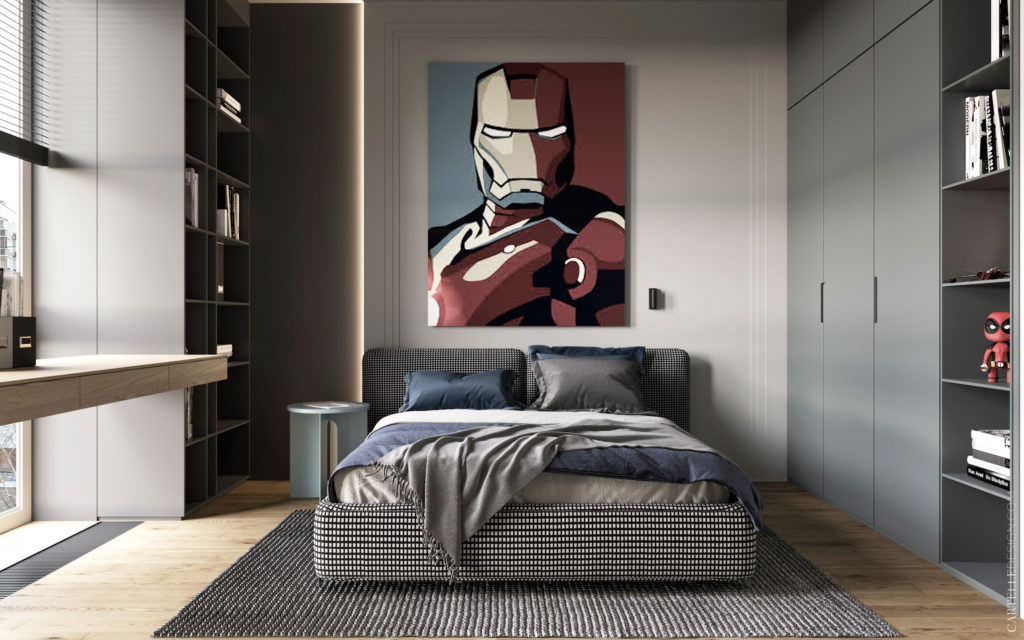 Grey floor-to-ceiling storage space on both sides of the bed offer enough room for all things one needs stored in a teen bedroom. Near the desk, a large grey library faces a wardrobe with a few shelves on one side, leaving the middle of the room free to place a grey bed.
The Ironman poster is one of the few color pops in the room, yet borrows that greyish blue seen in the bed sheets and nightstand. LED lights on the wall behind the bed offers an unusual focal point and also help illuminate the bookcase.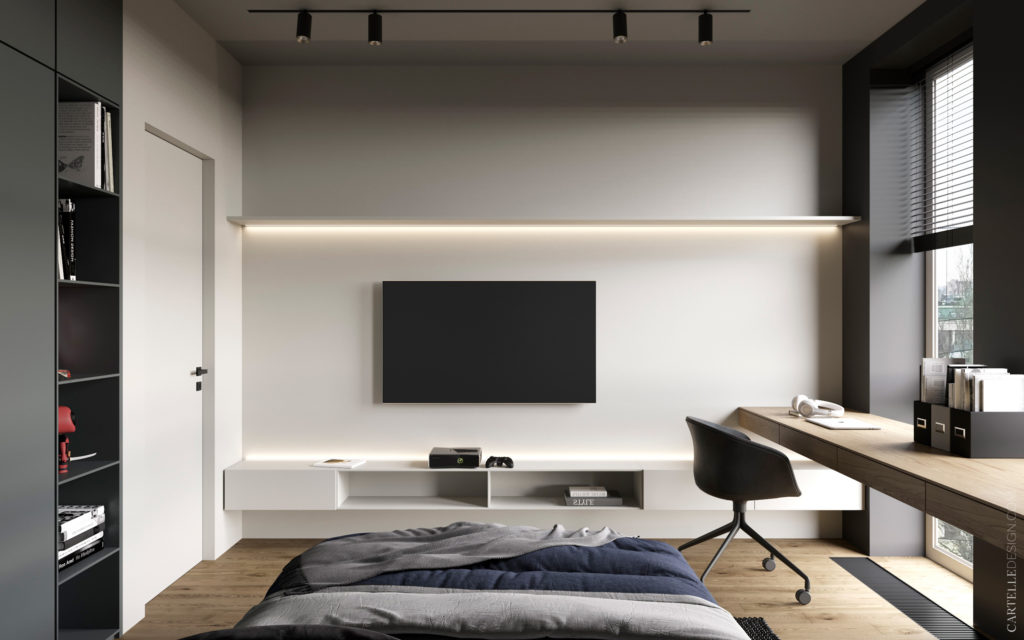 This is how designers processes the owner's desires: "A calm color scheme was taken as a basis. Gray and white walls complement wood surfaces. Dark elements act as color accents: black lamps, metal partitions, plumbing. The understated finishes and minimalist furnishings are complemented by wall moldings."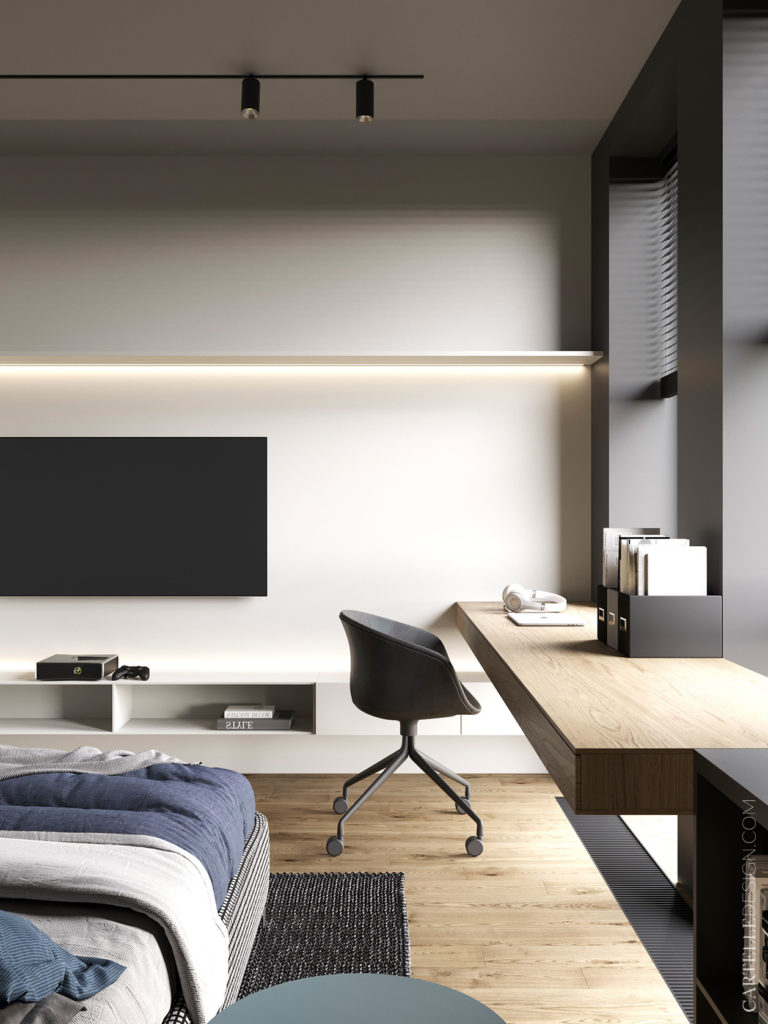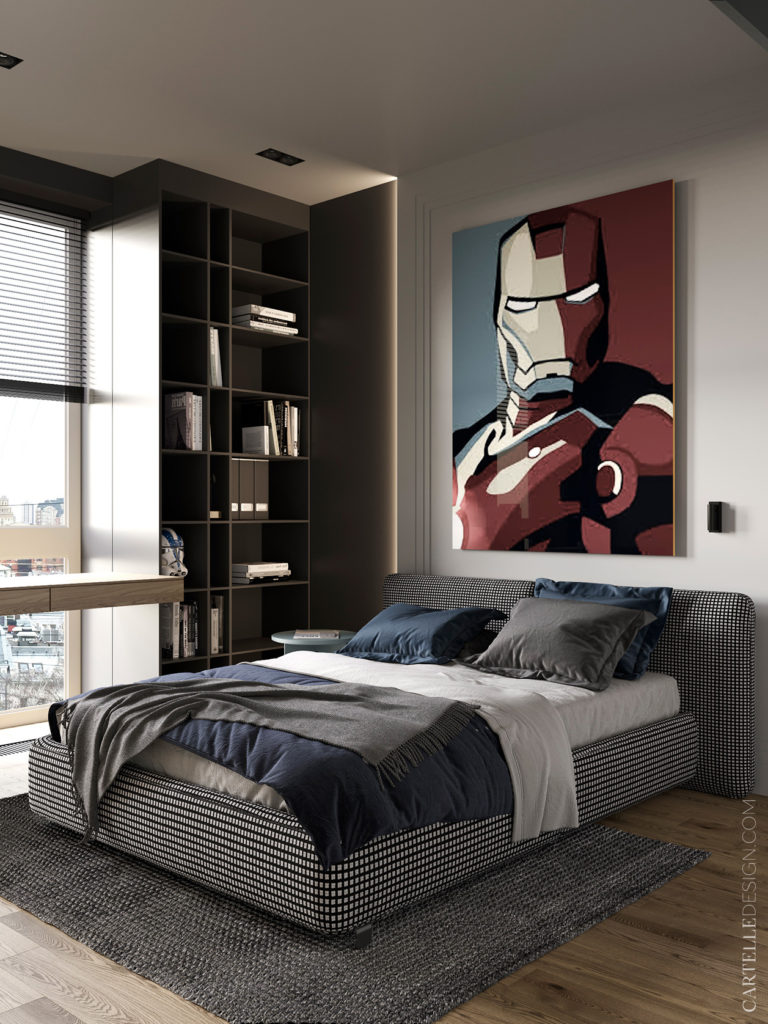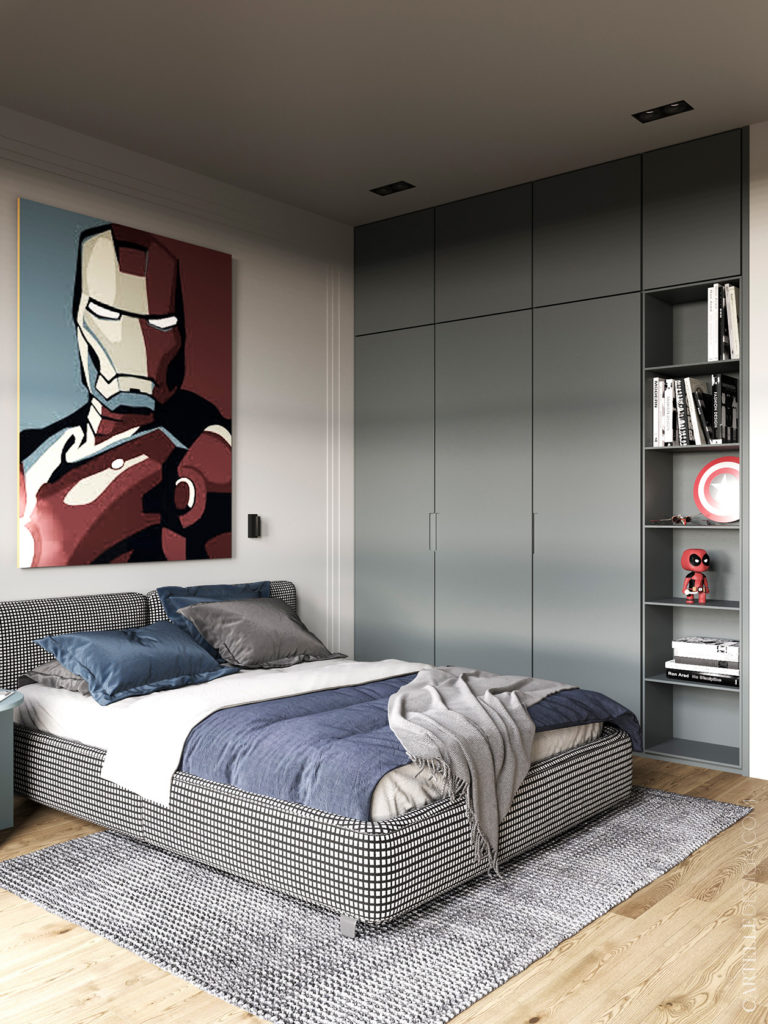 There are more ideas on how to design a teen bedroom so that the workspace/studyspace pops up as important, since self-discipline is the base of a happy future adult:
Teen Bedroom Workspace Fortified by Brick Wall
Preparing for Adulthood: Teen study and sport bedroom