How do you set up a home workspace in a tiny studio apartment?
Well, we know one thing for sure – it's much easier to design a home office area fitted into the space from the start. This is what designers intended and let's see what their imagination created in the real world.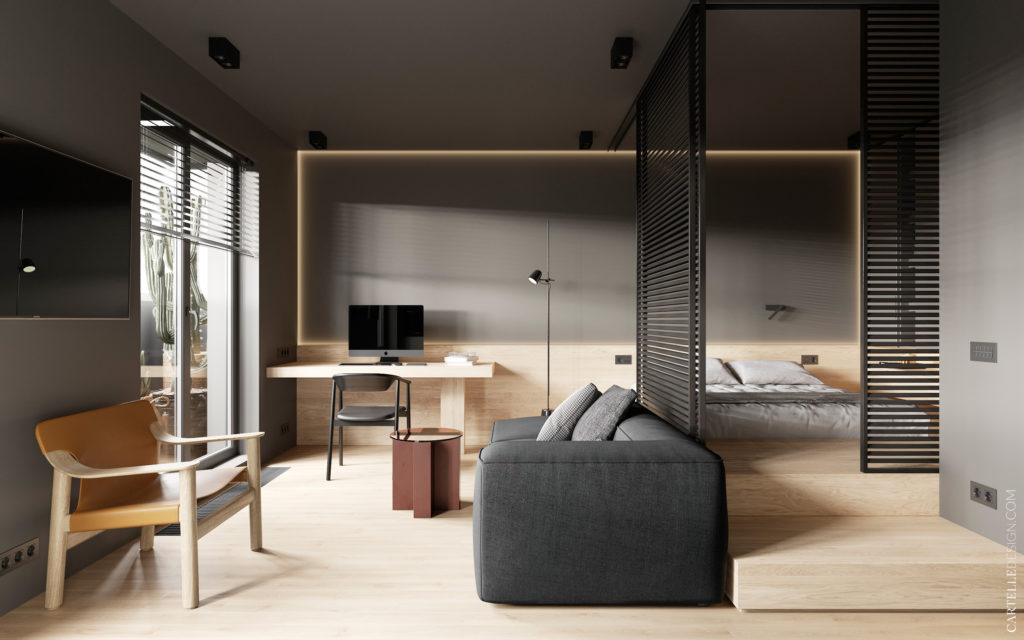 Imagined by Cartelle Design, the apartment flaunting cosy living, sleeping and working arrangements was an interior design challenge. Created for a young photographer in St. Petersburg, the 38.4 sqm apartment is part of a new building, so the interior layout was free to play with.
"Functionally, we have divided it into two zones. The kitchen-living room area was placed along the windows, and the bedroom – in the back of the room", designers explain.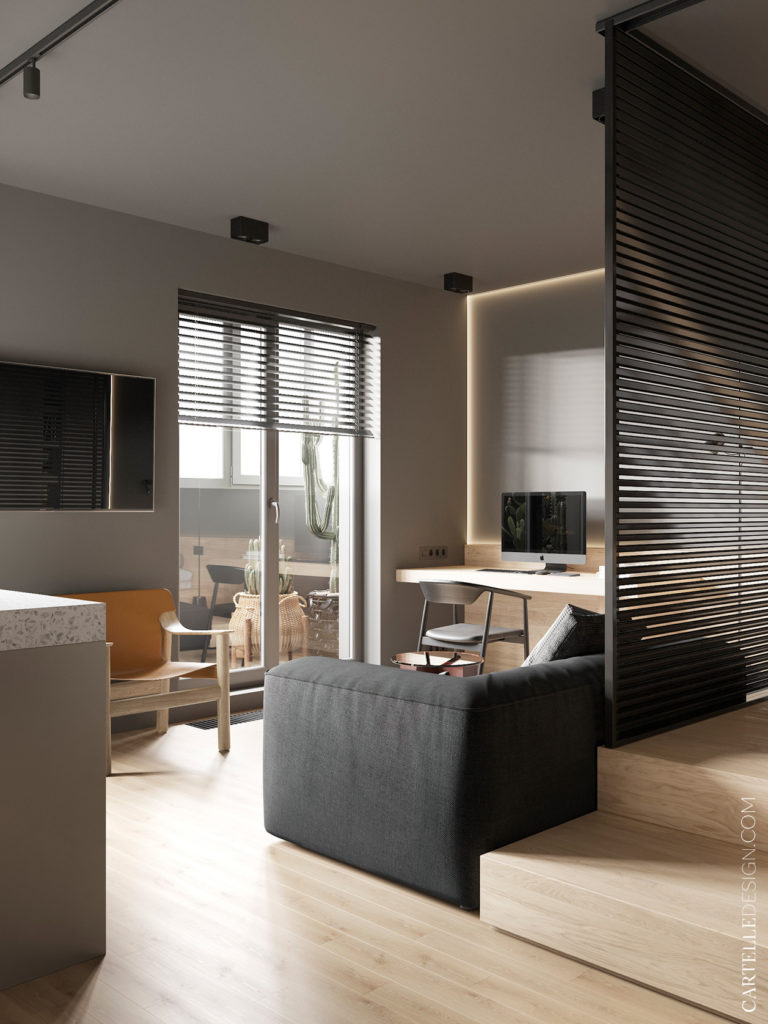 Designers tell us how they implemented the project: "We were faced with a difficult task – to create comfortable living conditions in a small area. In the space it was necessary to place a bedroom, a kitchen, a workplace, a relaxation area with a sofa and provide for a sufficient amount of storage space.
In terms of area and the wishes of the customer, the project was very similar to this project, so we had another task – not to repeat ourselves and find new interesting solutions."
"The walls and ceiling are dark gray, the kitchen fronts are one tone lighter, the apron and the countertop are made of light terrazzo. Black partitions, blinds and a dark sofa add contrast to the room", they continue.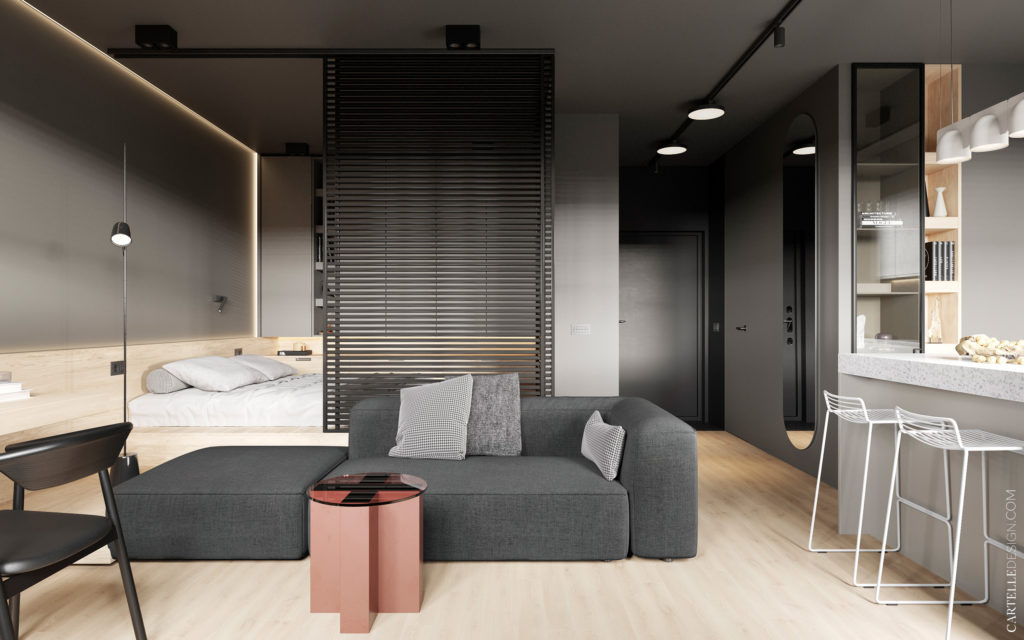 Minimum decor was used throughout, letting the layout and chosen materials tell the whole story. With emphasis placed on geometry and the combination of materials, the whole space looks inviting and the workspace is something as much part from the whole as work is part of life.
The small working space was placed near the glass doors leading out to the balcony. Different shades of grey create a soothing environment, while the wooden floating desk is kept uncluttered for focused work.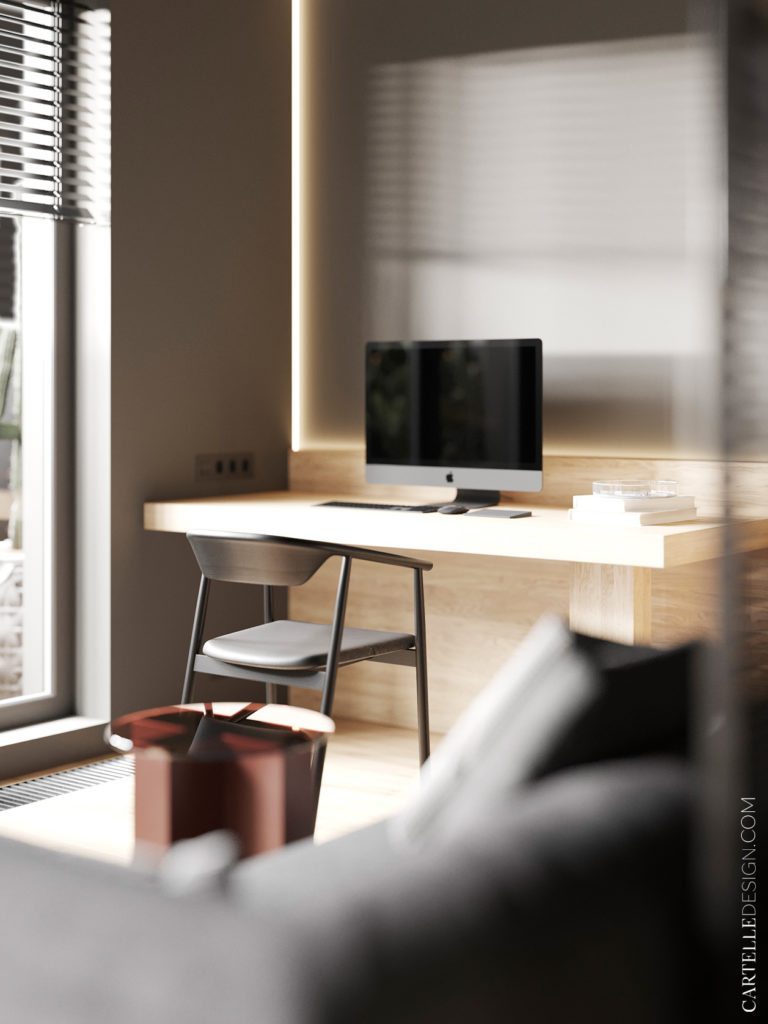 LED lights define the perimeter of the wall where the wood desk and platform bed were placed. Overhead spots and a track lighting system ensure the illumination, and there's only one floor lamp near the sofa to intensify the night time light.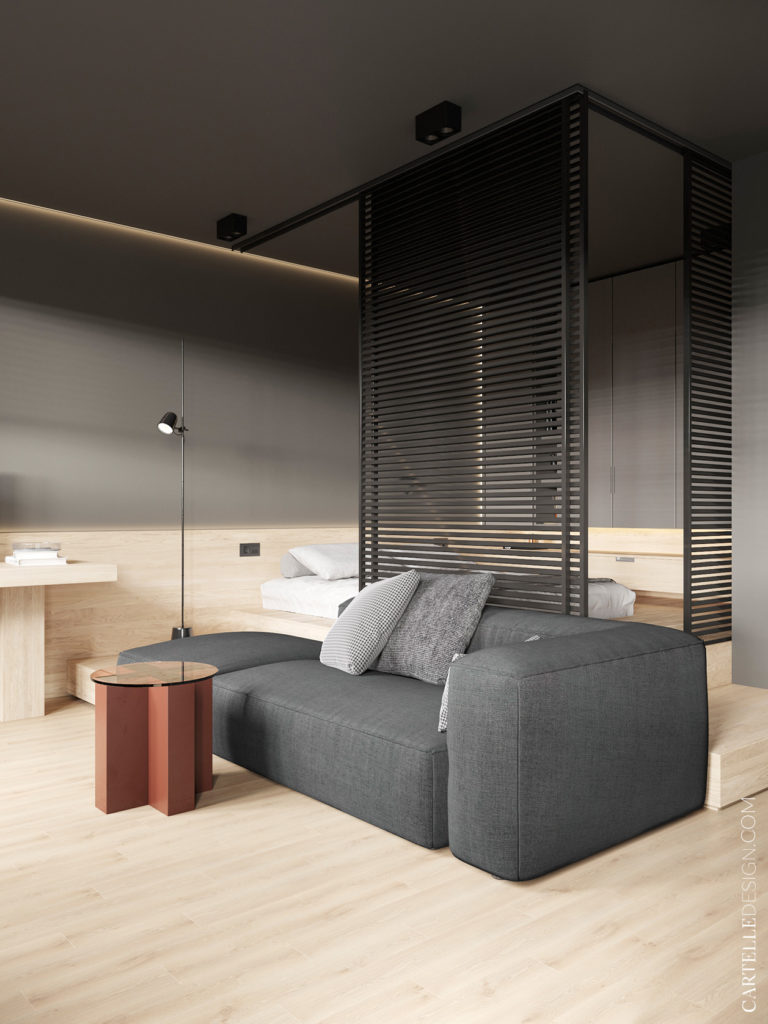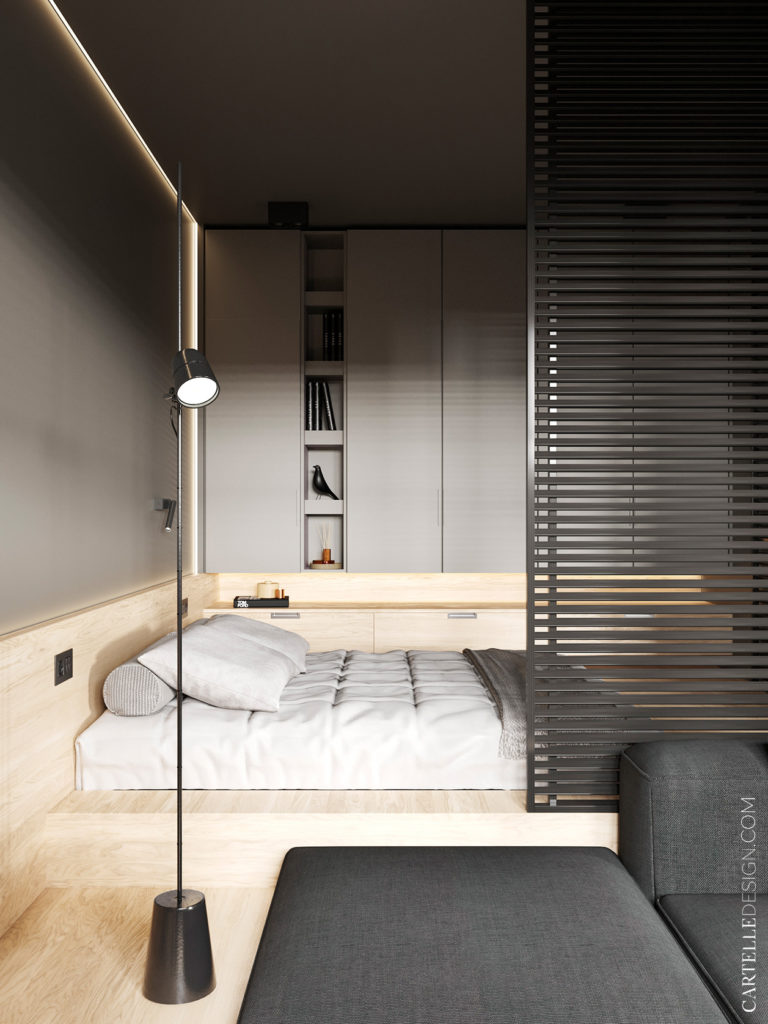 Now that we've seen this grey and wood interior design project flaunting a workspace included in the design from the very start, we can explore even more ideas:
Industrial Workspace in Stunning Loft Bedroom Corner
Home Office Nook Hinting Scandinavian Influences