When teens study from home, their bedroom is sometimes not enough to keep them entertained. But the double bedroom we're exploring today is an adventure in itself.
This bold teen bedroom design includes study spaces intermingled with resting spaces in an appealing multipurpose room.
Light has an important role in creating the atmosphere, so designers from Plasterlina created a way in which the bright pops of colors would not be dimmed by artificial lighting.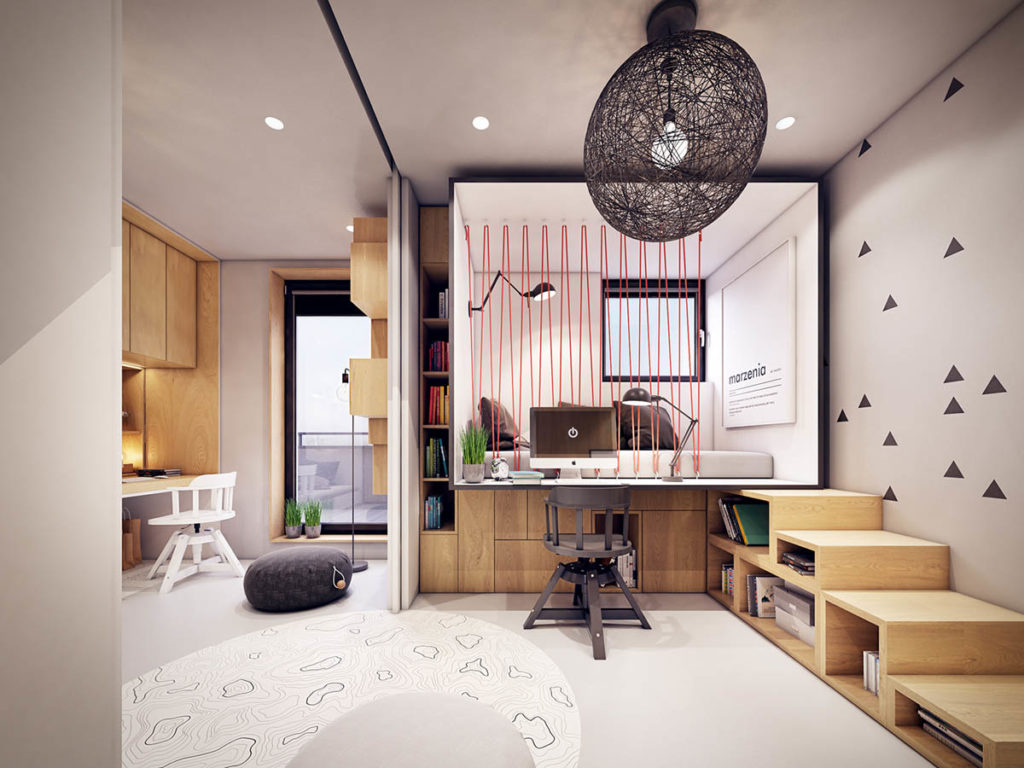 This double teen bedroom flashes both study spaces at once as soon as you enter the room. Thanks to space partitions, this area of the house shared by the kids is actually a double space that makes use of constructed partitions and elevations to edit a square space into a geometric ode to functionality and adventurous design.
Before we move further, this home office also designed by Plasterlina shows how to create illusions with the help of color:
Colorful Geometric Illusion Shapes Home Workspace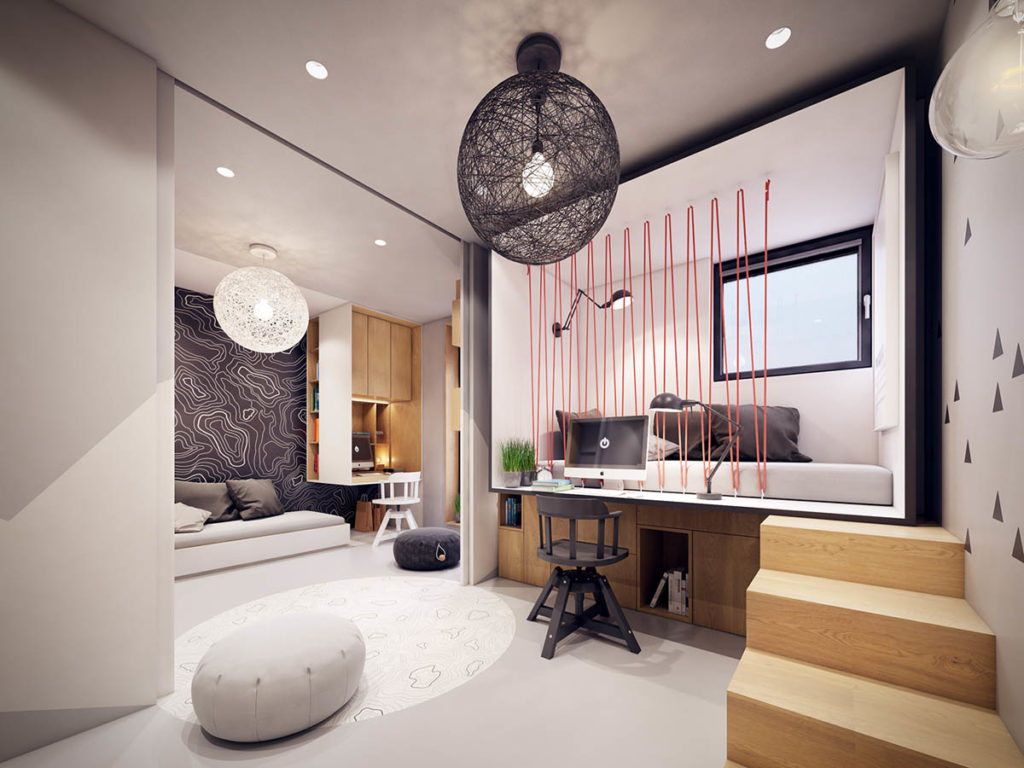 Using wood to create visual depth and texture among soft grey pierced by black details, designers maintained the same geometric theme seen in the rest of the house this teen bedroom is part of.
Creatively using decor like red rope to create imaginary boundaries or large poufs for a nature-inspired decor, designers imagined a world of ups and down, retracted and protruded storage spaces or space partitions that completely close of one brother's side from the other's.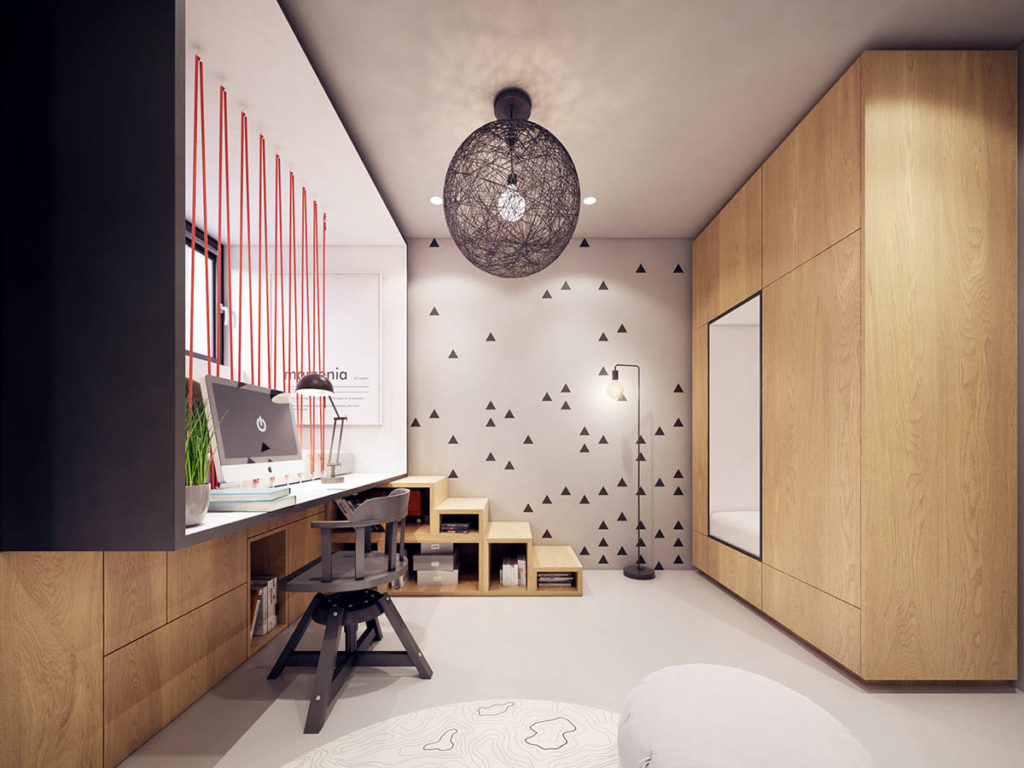 Plenty of storage all around makes use of the space in memorable ways, while the reading nook hidden on a wall of storage creates a safe space in such a roomy space.
All of these are combined in a unique double teen room that push the limits of minimalist design.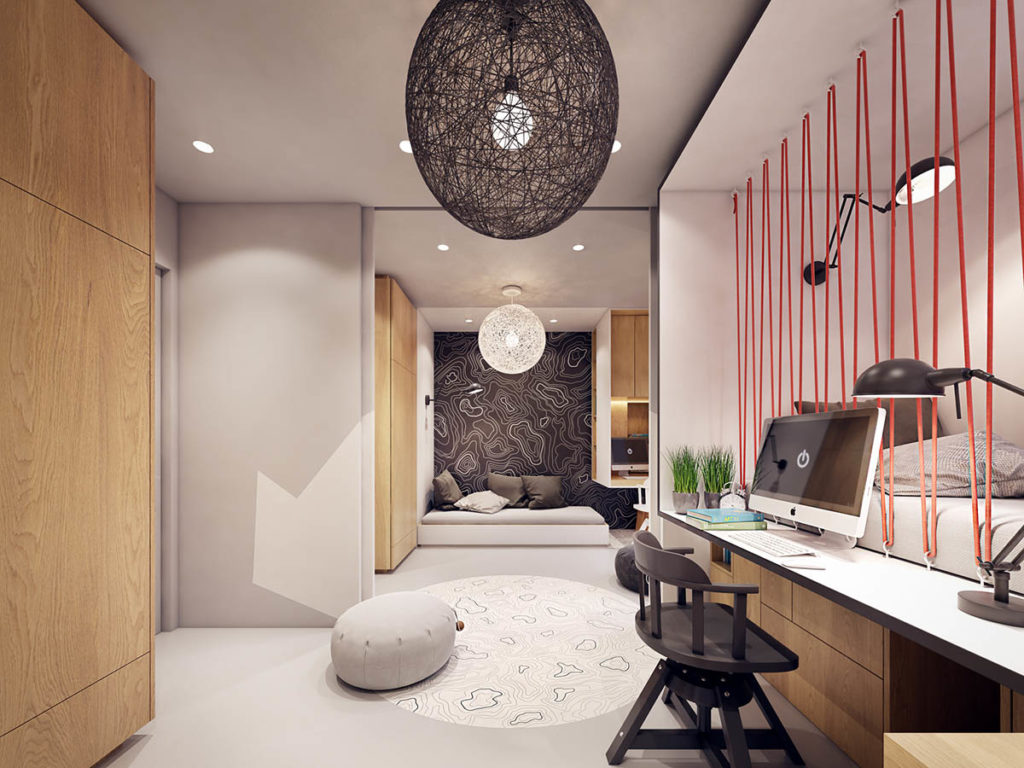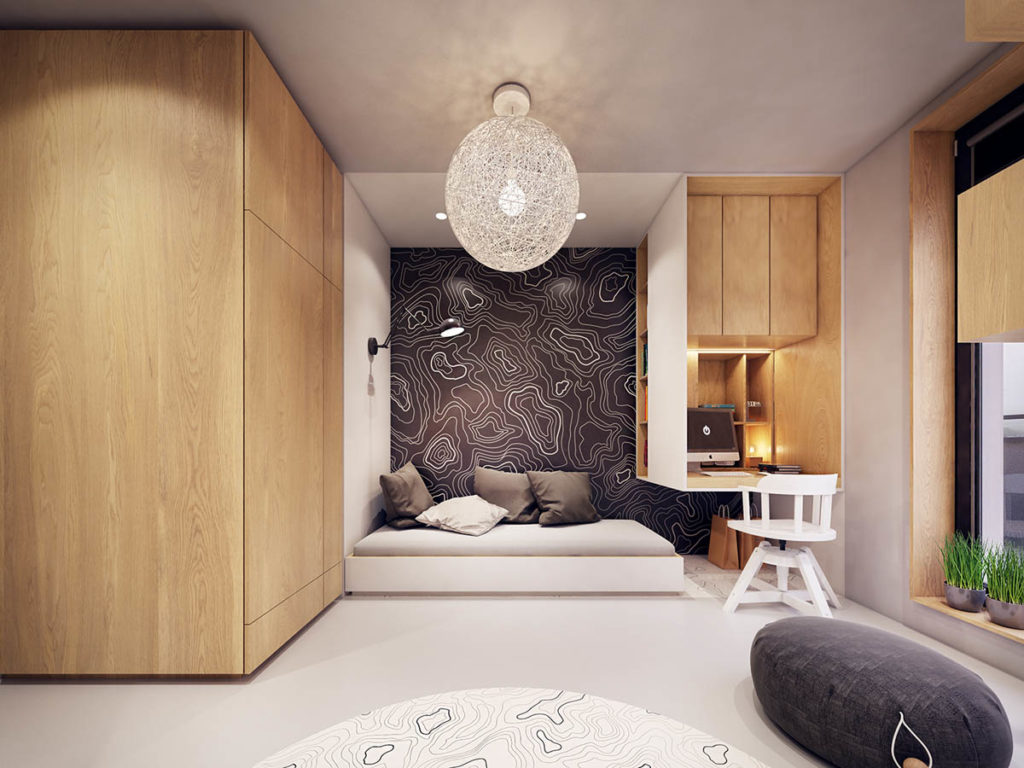 Here are some more ideas for kids and teen study spaces:
Teen Bedroom Workspace Fortified by Brick Wall
Preparing for Adulthood: Teen study and sport bedroom