Have you ever lived somewhere you had to make multifunctional simply because of the lack of space? How about living and working from a space of under 20 square meters?
This space is 17.3 square meters. Can you believe that?
You'll one day look behind and think: "I used to live in this tiny home. But I loved it because it was well designed." Maybe you'll one day say: "I started my company from a one room apartment – working from my laptop on my cooking/dining/studying/working surface. Others started their companies from their garage."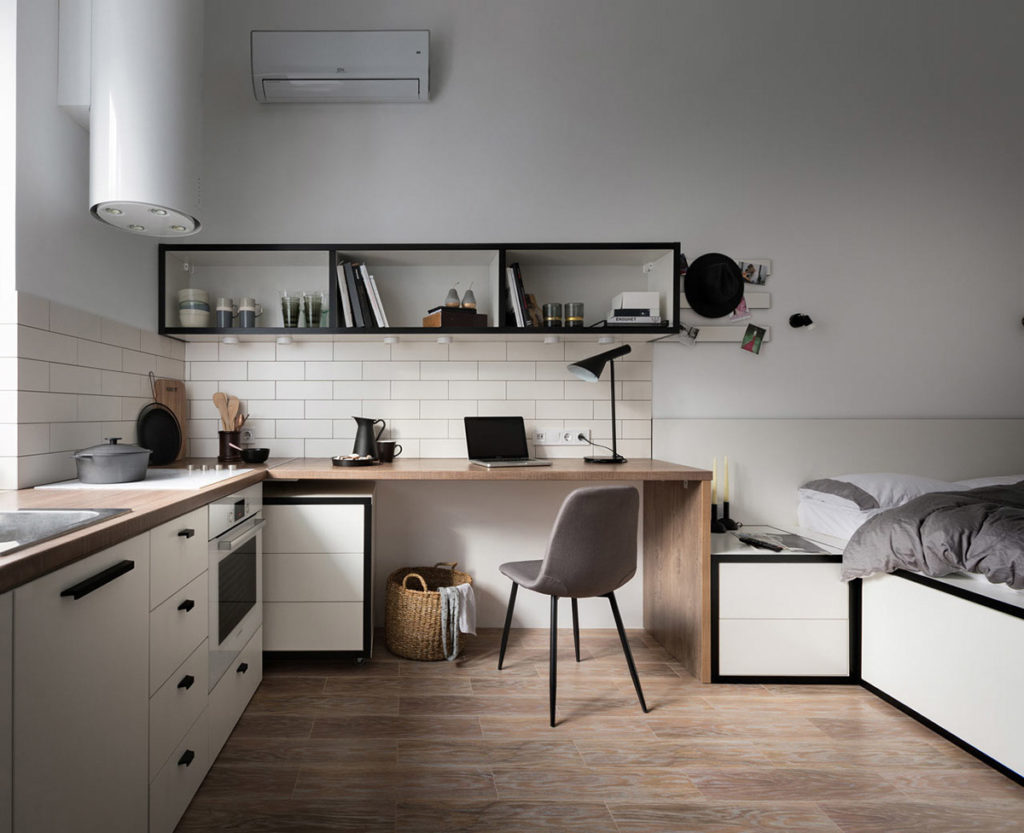 Now, how would that small space look like if you lived there for a while? Let's see how designers from Fateeva Design worked with the space inherited by the owner and transformed it into a very simple space with all needs met, perfect for a student.
And when there's a pandemic outside and you are bound to this small studio apartment, how do you make the space simple and inviting?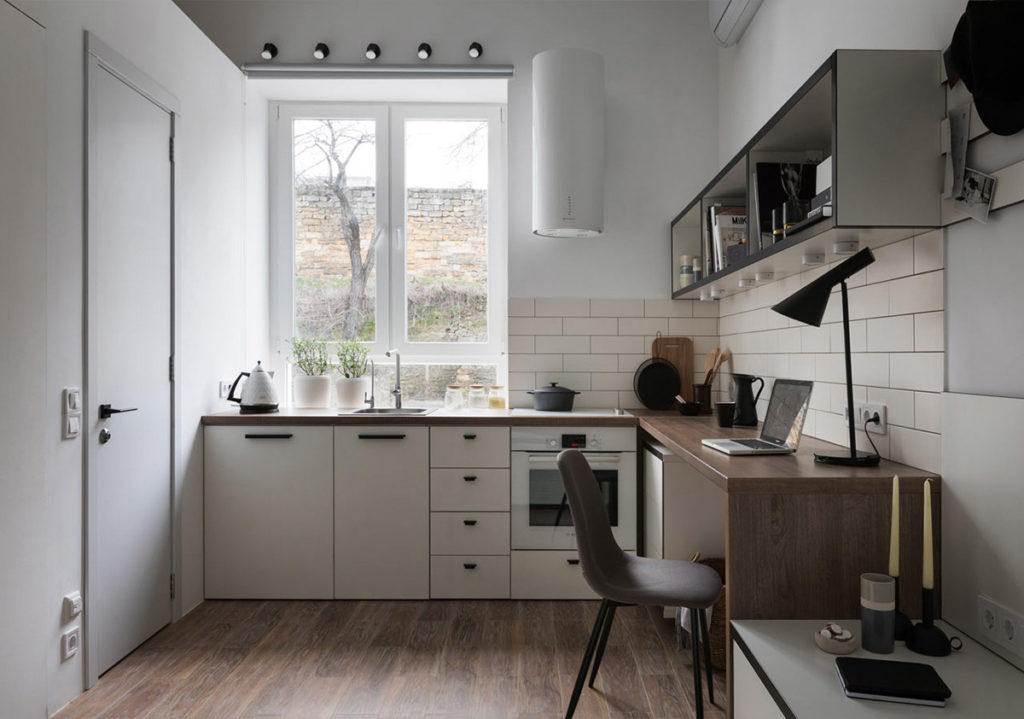 Three main colors were used to define a space intended to have function while attracting a youthful energy. With a white background, everyone can be sure everything is nice and clean. Black elements were introduced to define a geometry that decorates the space. A modern black desk lamp signalizes that the surface on which it stands on is multifunctional.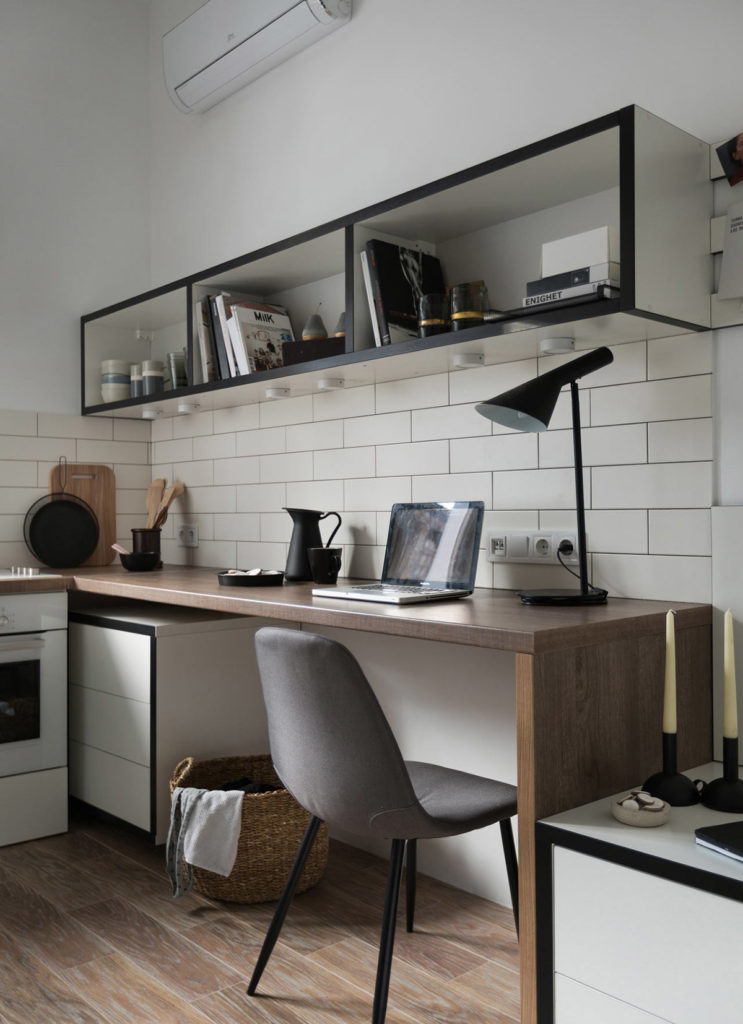 The Ukrainian studio apartment located in an old building in Odessa's centre is actually an ideal student rental. And this is where the circle closes – if you study and work you might not need a lot of space since your life is centered on activity and on building your future.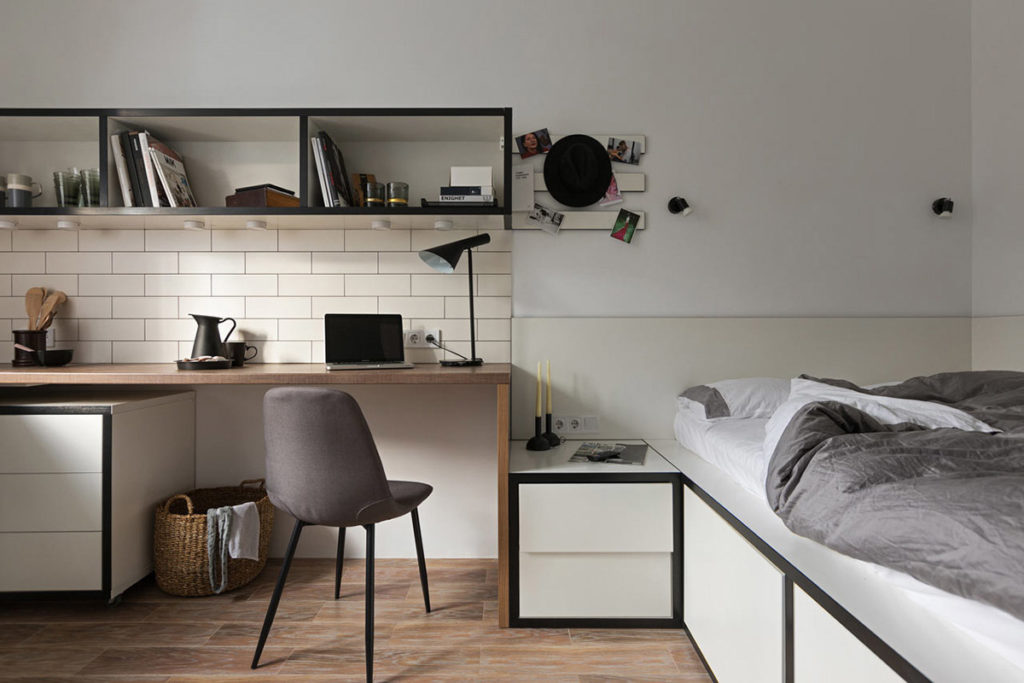 White metro tiles line up this clever spatial solution of having the L-shaped kitchen counter be versatile enough for cooking, studying, working and more. Wall shelves display a mixture of kitchen items and work or study related things. They even have space for a pretty decently sized bed, all lined with storage space.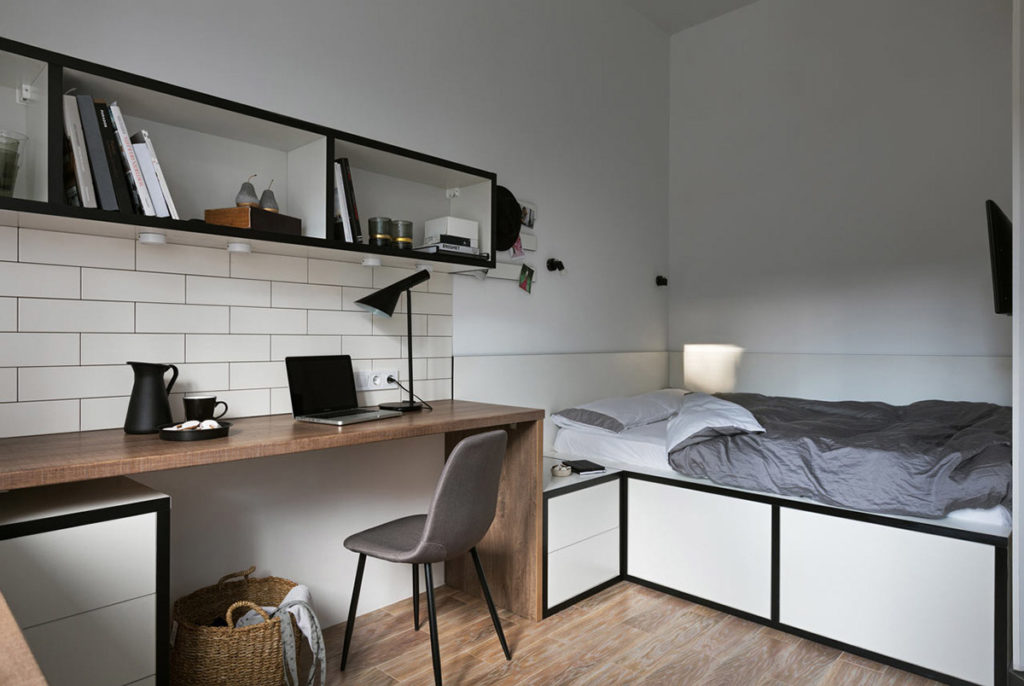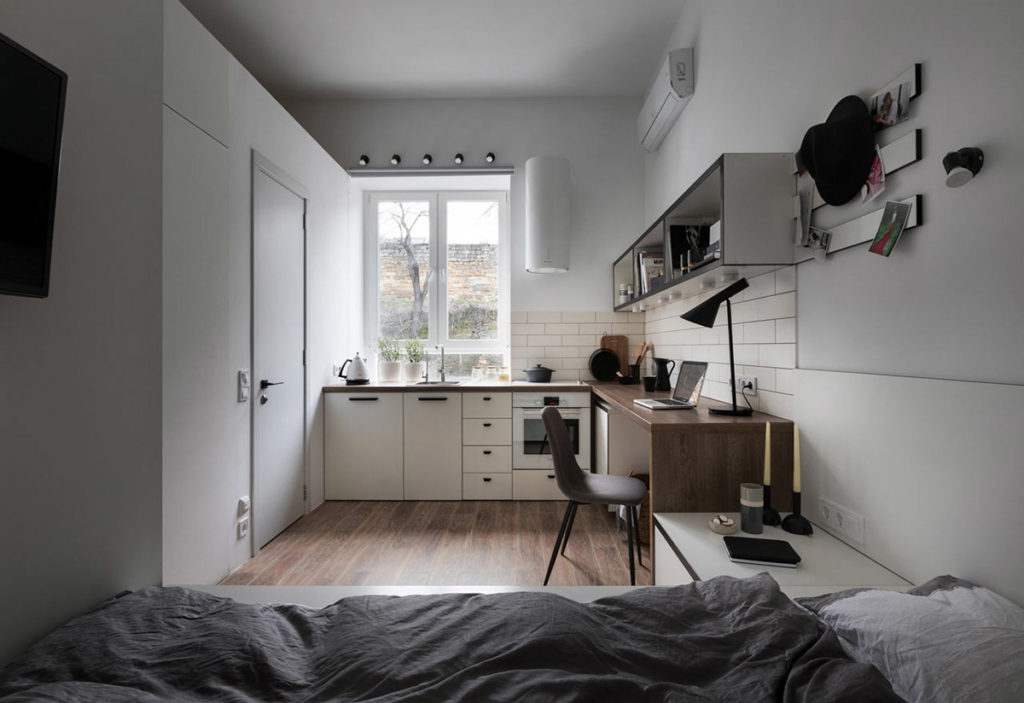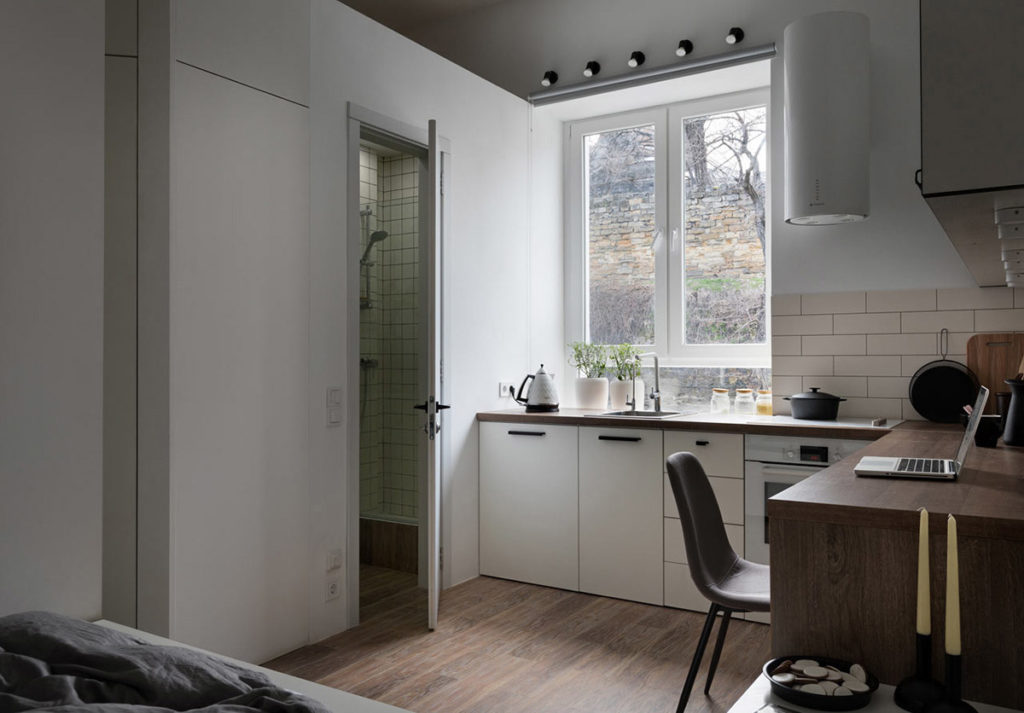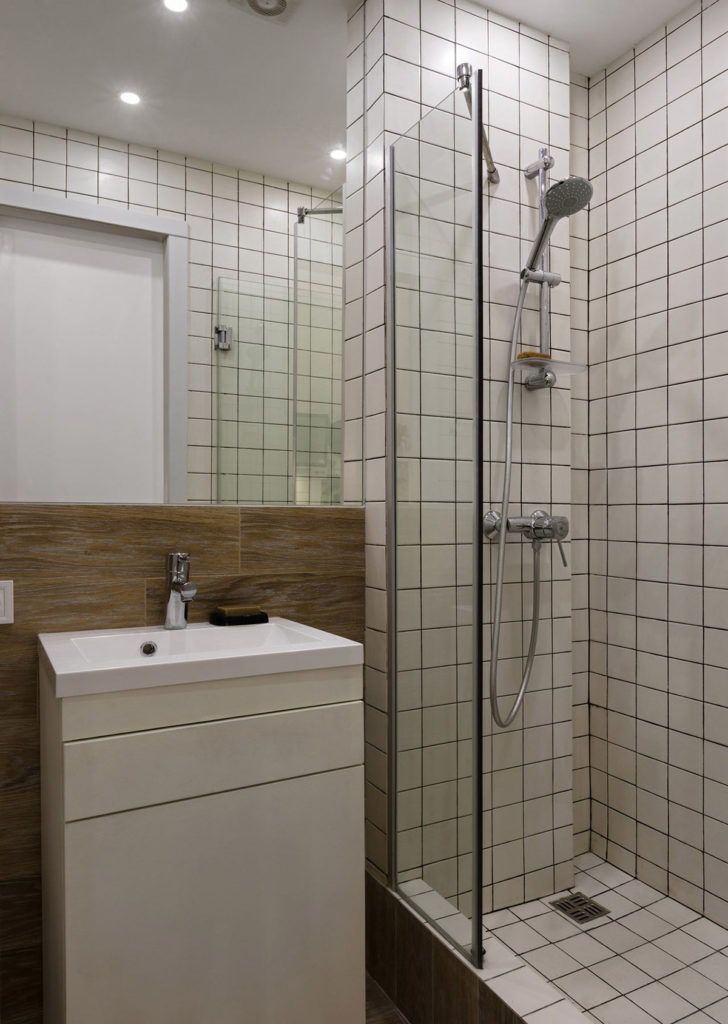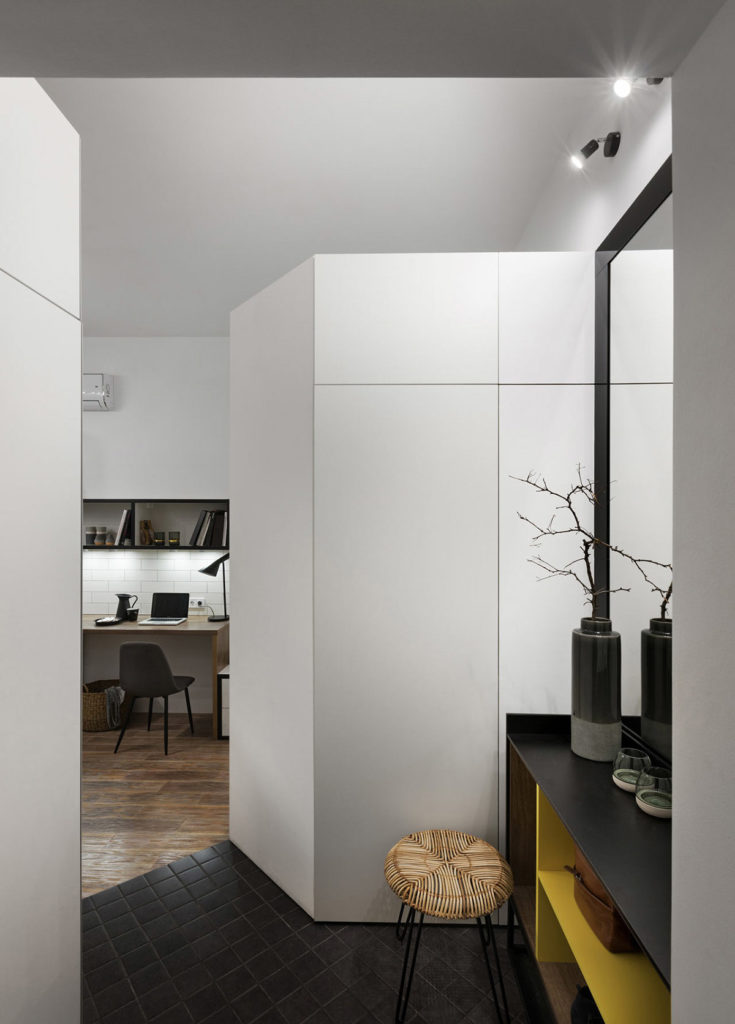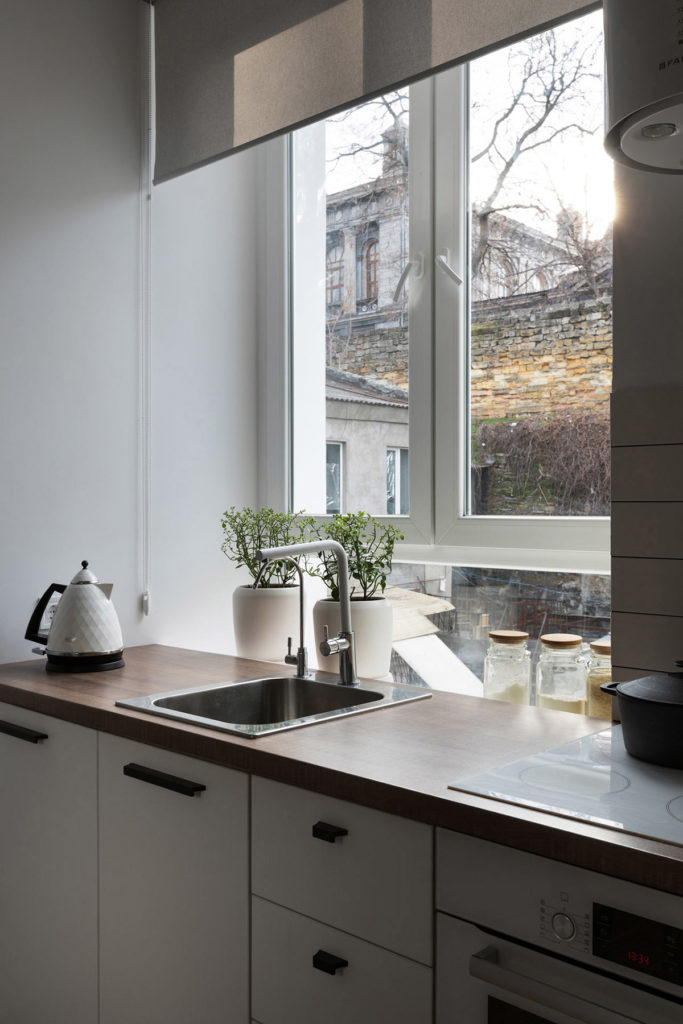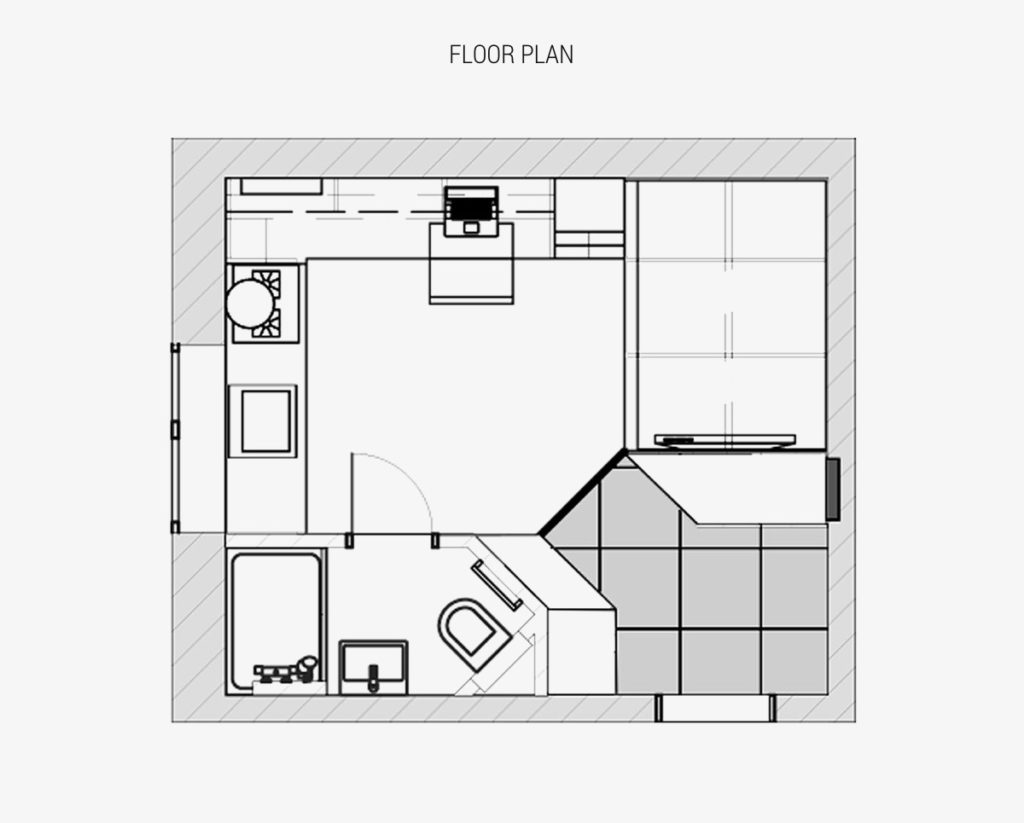 Photo credit: Andry Avdeenko
Home offices can be integrated in small spaces, see these examples:
Small home office for two under lofted bedroom