How does a futuristic home office setup look in your imagination? Because this is the only way to create a home workspace – in the imagination first.
Today we're exploring 6 ways in which designers explored creating futuristic home offices that upgrade your mindset to seeing yourself in command of your space, time, schedule and wealth.
All aboard the Home Office Mothership
Starting off with an undulating design shaping an almost organic workspace, our short adventure into the universe of futuristic interior design will be laser-focused on how design itself shapes a productive environment inspired by a brighter future. Architect Andrey Chudinow imagined this home office room as an attention-grabber. See more photos of this stunning command-center home office right here: Futuristic Home Office Looks Starship-Inspired.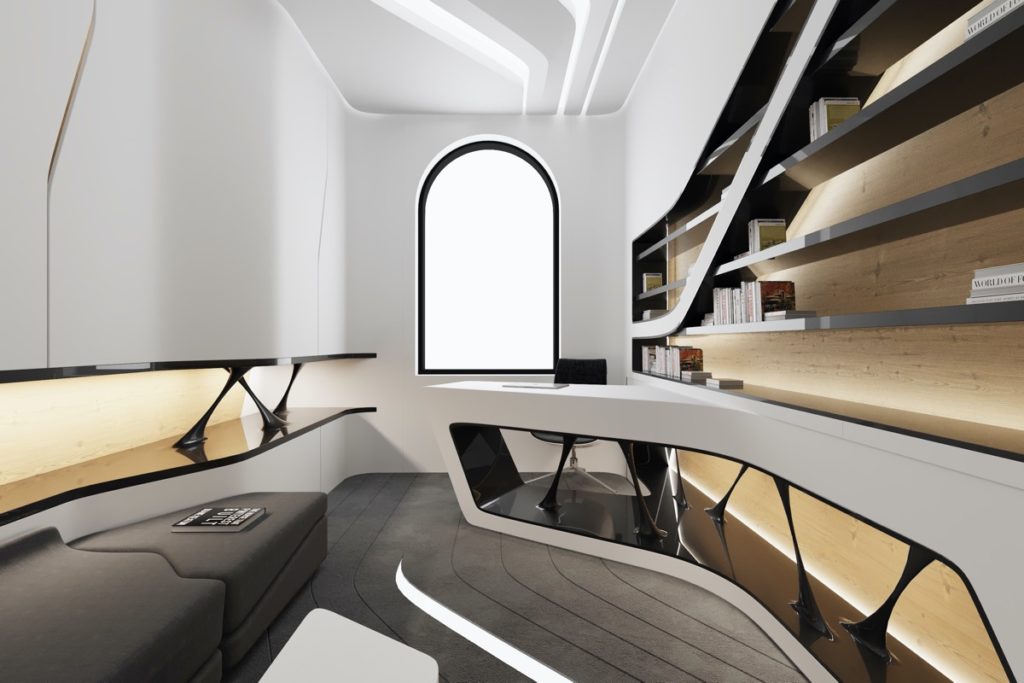 Home office room with subtle futuristic influences
Futuristic home offices can be bold, like the one above, or more subtle, like the one designed by Martins Architect for a young couple. Head of an advanced IT company, one of the owners needs to be able to work alone, as well as with other people and that explains the multitude of chairs around the desk in the middle of the room. This home office room is part of a smart home, where building elements are connected by one system easy to control by owners from anywhere in the world.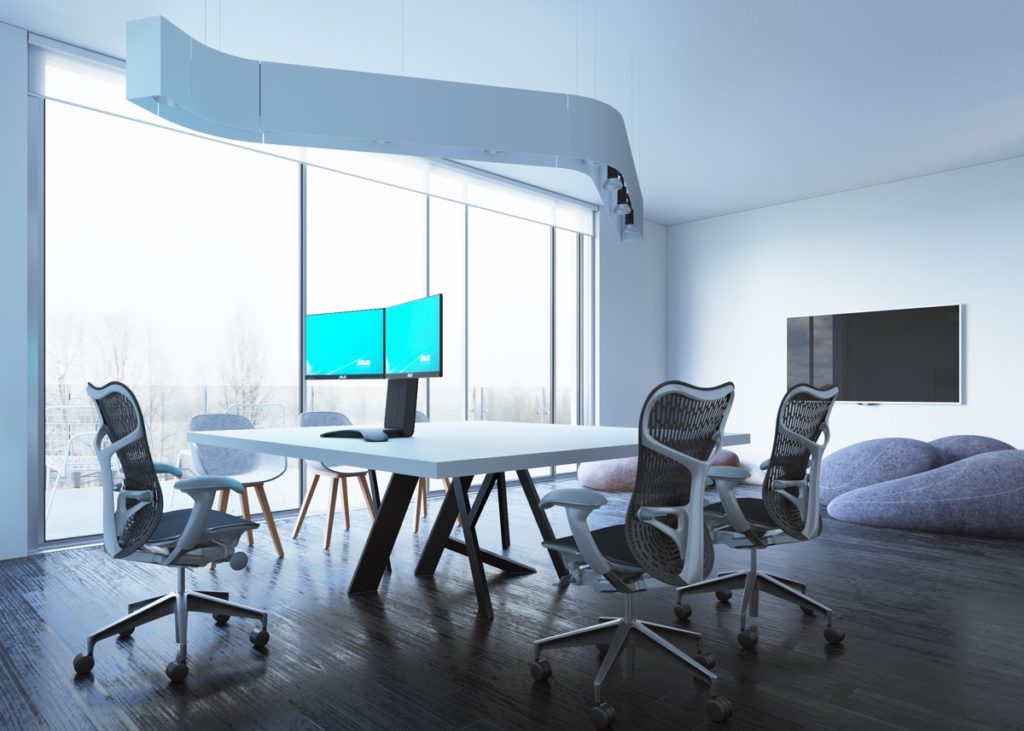 Unusual home office setup inspired by fantasy
Next up, this home office in a partially round apartment looks like a futuristic setup that honors the art and textures of "old days", much like a Jules Verne-inspired fantasy. Here are more photos of this home office space: Unusual Home Office Rooms: Rounded and Temporary.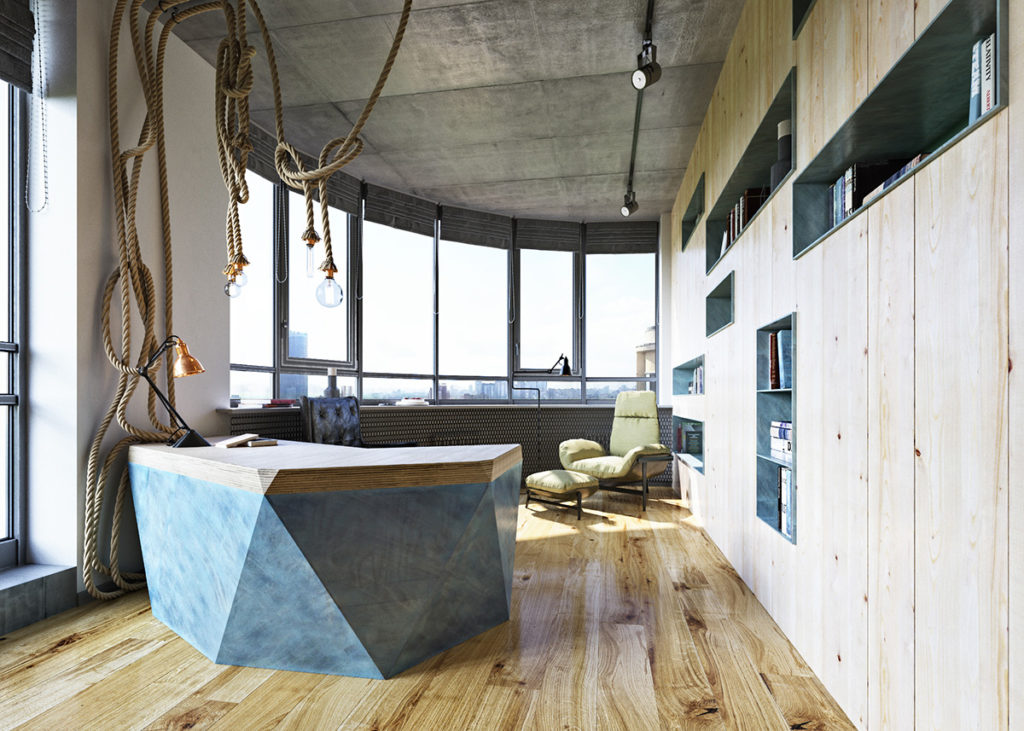 Geometry creates a futuristic outlook
Visualized by Vuk Djordjevic, this home workspace set in a futuristic bedroom was integrated into the wall sporting the entertainment center. White, black, glass and mirrors create a brigthly lit interior in which the geometry would be too much if this space was more than achromatic.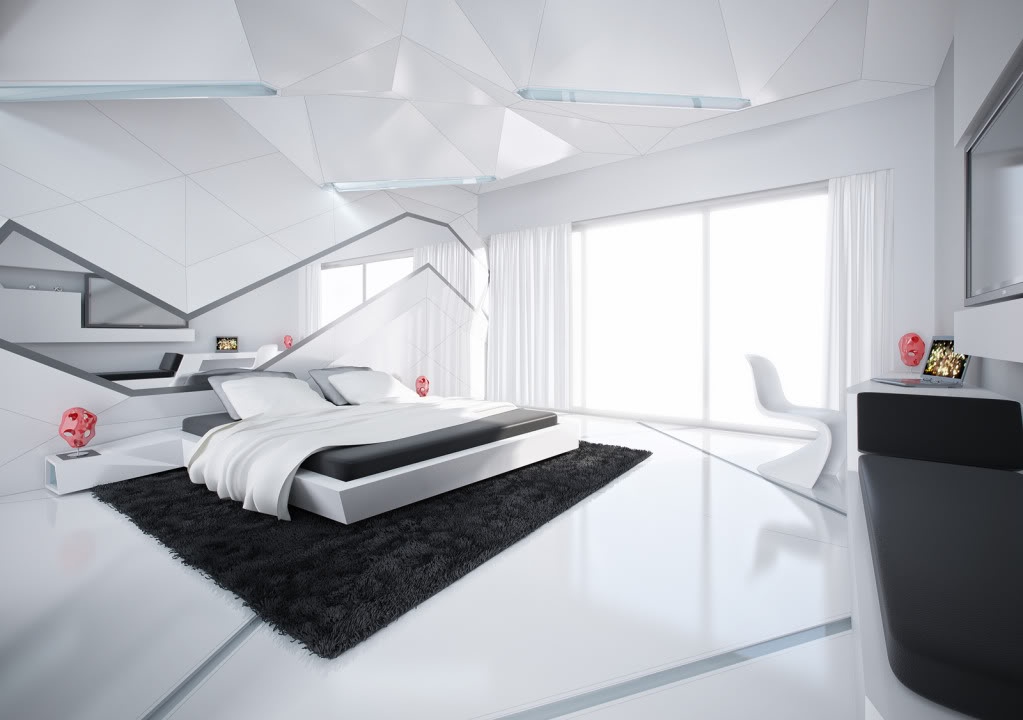 Playing with mirrors in the workspace
Further on our list, this mind-blowing home office design plays with mirrors and perspective to create interesting depth in this corner of the home. A single triangular seat is reflected in two other mirrors to reflect as an entire square set of seats. Designed by Shkaf Architects, this asymmetrical composition is sure to keep your mind bending and keep you flexible during the workday. Here are more photos of this curious home workspace: Mirrors Shaping Unexpected Home Office Design.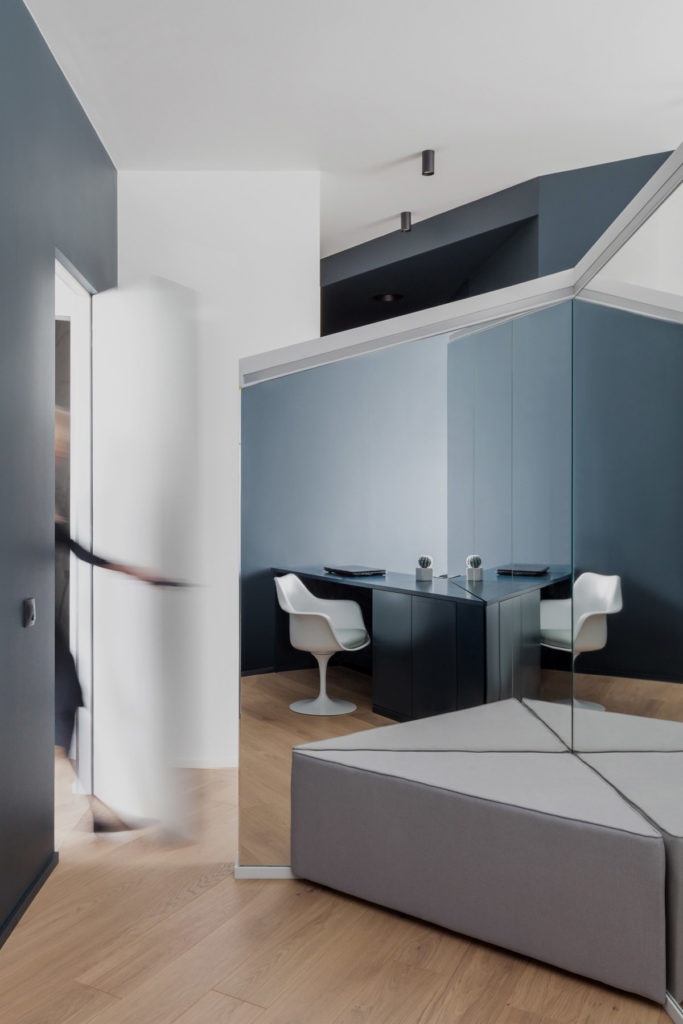 How would your future home office look like?
In this next home office visualisation by K Room Design, the futuristic work setup flaunting an unusual chair, alongside the stone wall held back by fencing creates a certainly different working atmosphere. It's fun to imagine how future home offices would look like, and it's even more fun to see some workspaces already bringing in the future.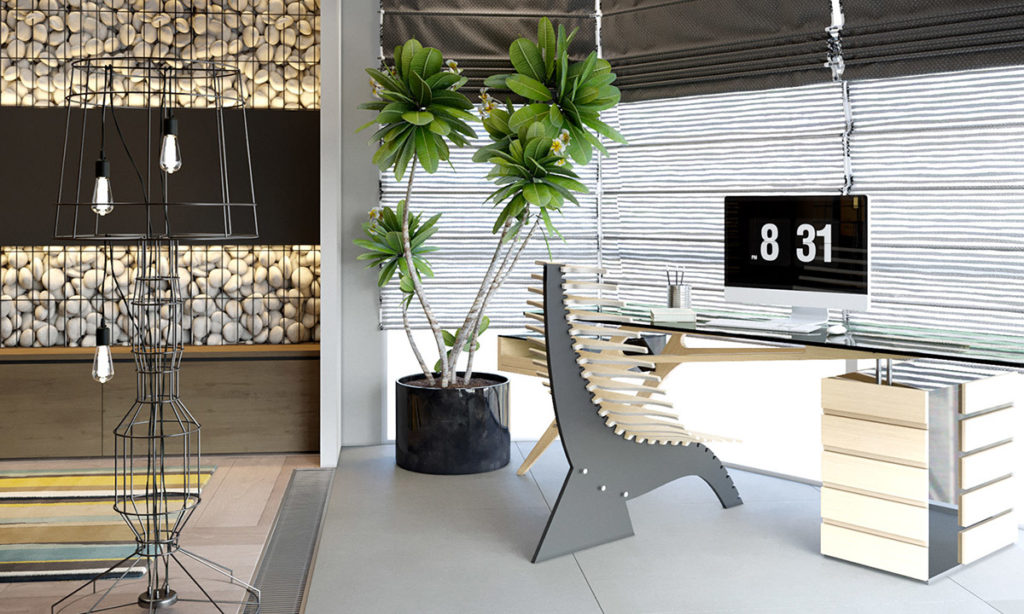 And if you want to go beyond the general spaceship into a more specific sci-fi universe, we can slide right into some Star Wars inspiration for your home office as an adult and for studying when it comes to your children:
Custom Office: Star Wars Desk and Chair Set