Some furniture items deserve to be known by name, like the BAU Desk. There are furniture designs that just inspire you to add nothing more and leave it simple as it is.
Well, maybe add some color around the desk, but he beauty of its simplicity should be aknowledged.
We've seen all kinds of desks, each with their particular features and design, yet this home office desk has something special. It might be its unique shape or the story behind the name.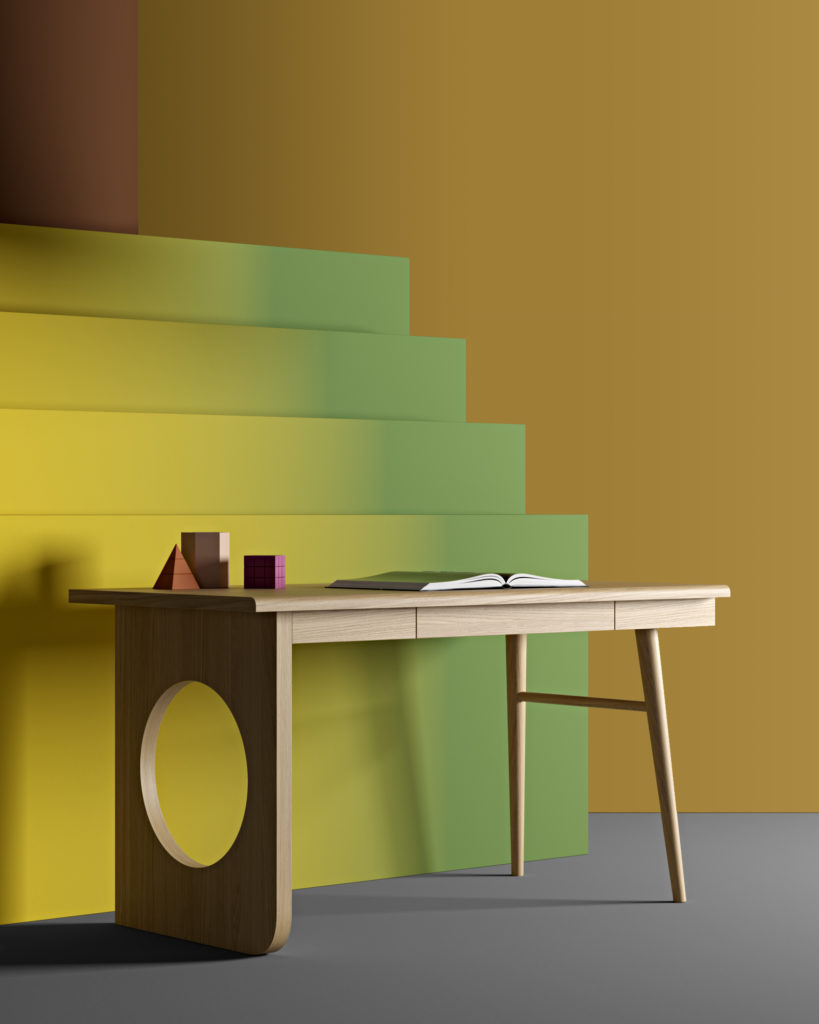 Inspired by and named after the Bauhaus Era, the BAU Desk by Pavel Vetrov Studio is both functional and sculptural. Using simple geometric shapes like a circle, a rectangle and a cylinder, the designer imagined a sturdy desk design that would support your workday and help initiate the creative thinking process.
Geometry was highly regarded during the Bauhaus era and this home office desk borrows from the arts – sculpture, design, philosophy. Beyond its aesthetic appeal, the modern desk is also highly functional. The sturdy desk features a spaceous drawer where all your work items can fit hidden under the tabletop.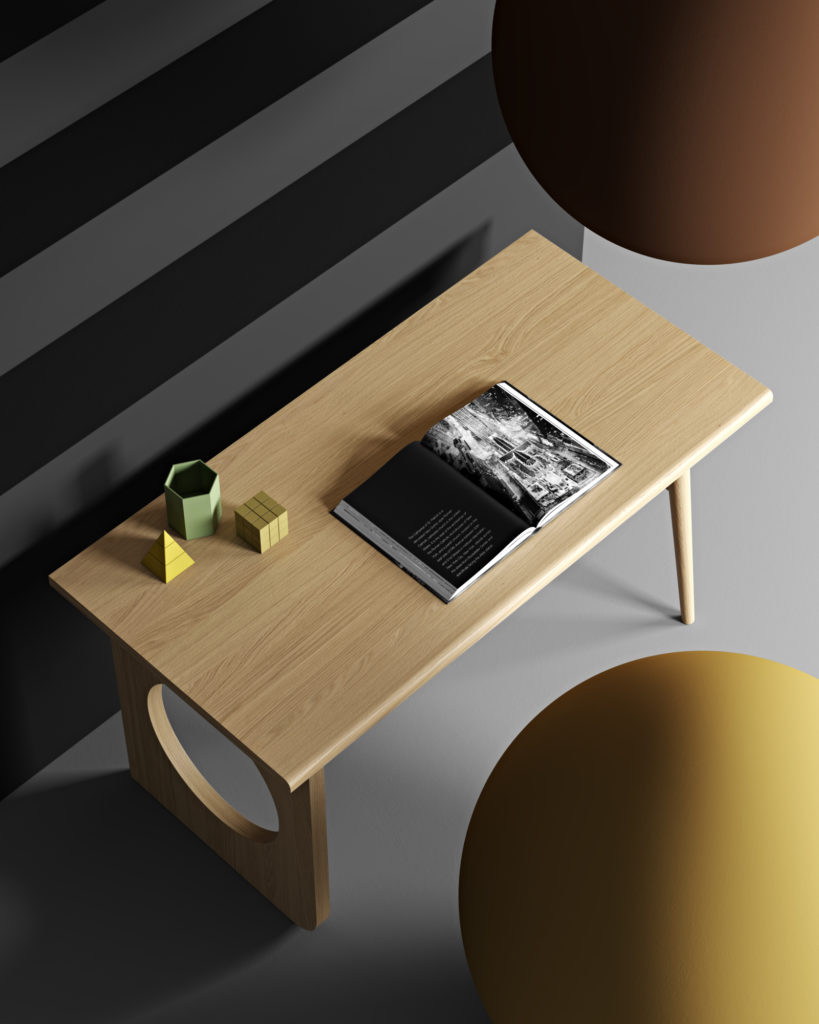 Keeping the tabletop uncluttered and clean might mean the difference between a scattered mind and an organized schedule. A simple desk design can inspire you to keep more organized by respecting the design lines and their simplicity in conveying a message. We should all strive to be less busy and more engaged in our work.
This desk design is perfect for minimalist interiors, where shape is more important that quantity and design is seen as sculpturally functional.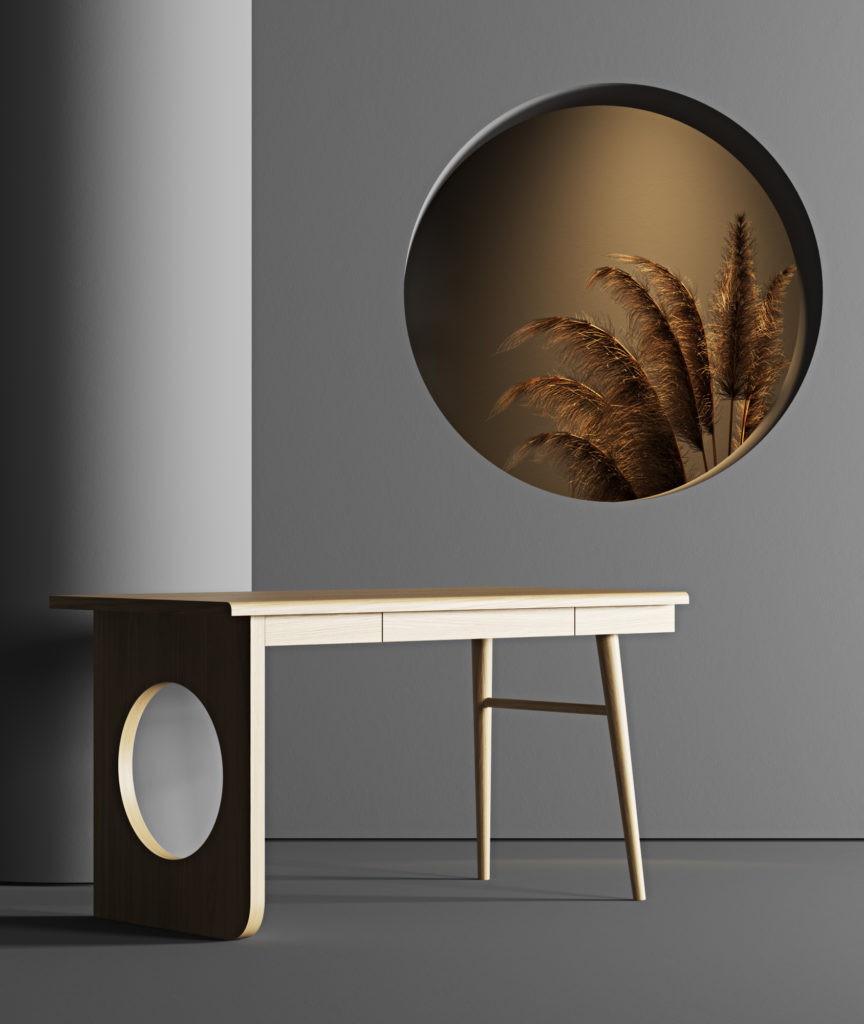 A piece of art in its essence, this statement desk design conspires with creative spatial design to lend your home space its sculptural beauty. And, as you would a painting of high value, it invites you to keep the space around it uncluttered.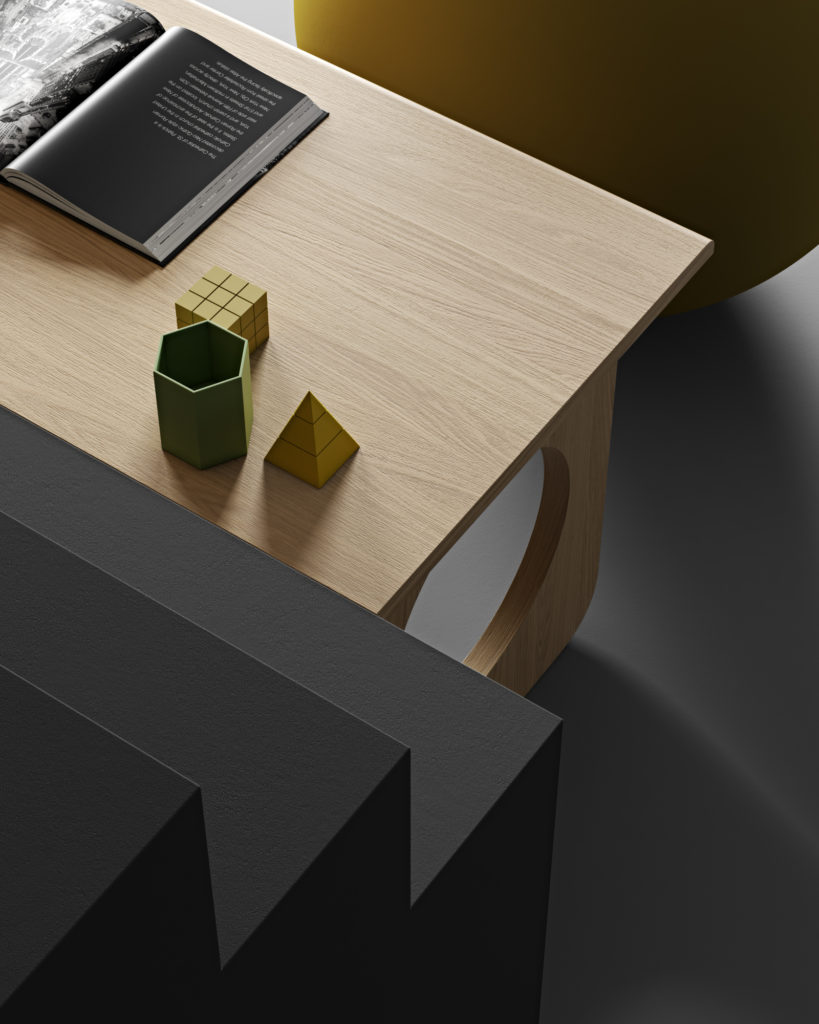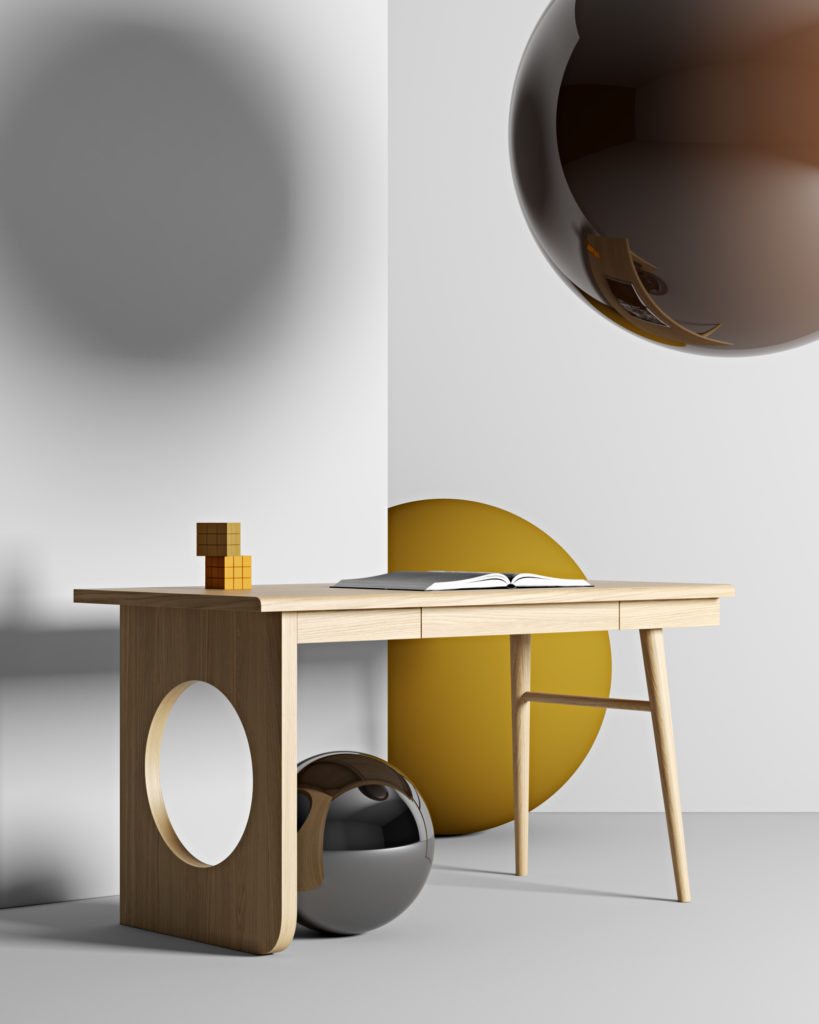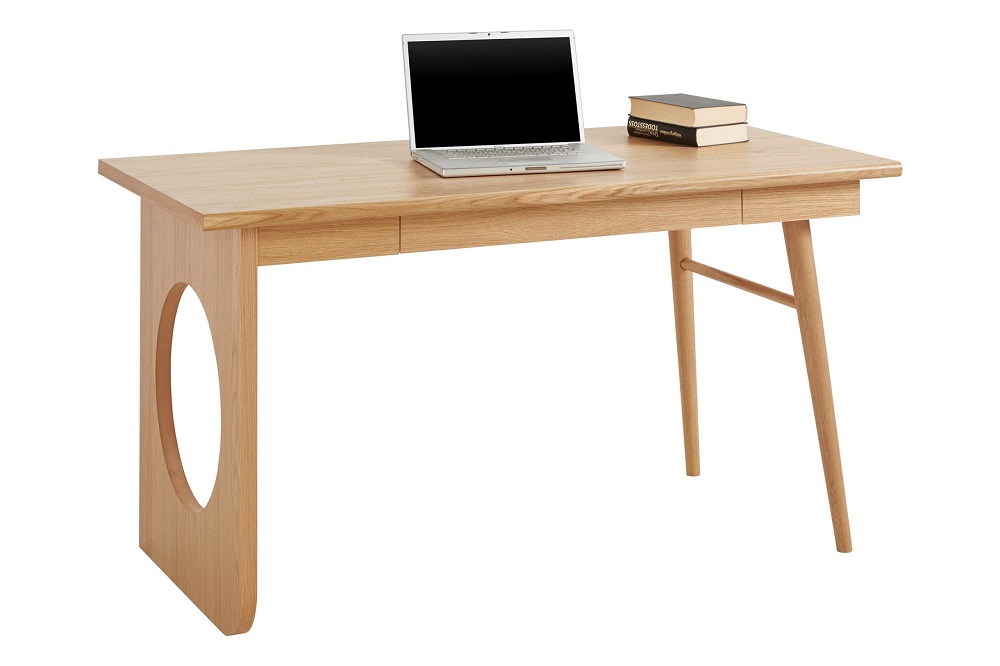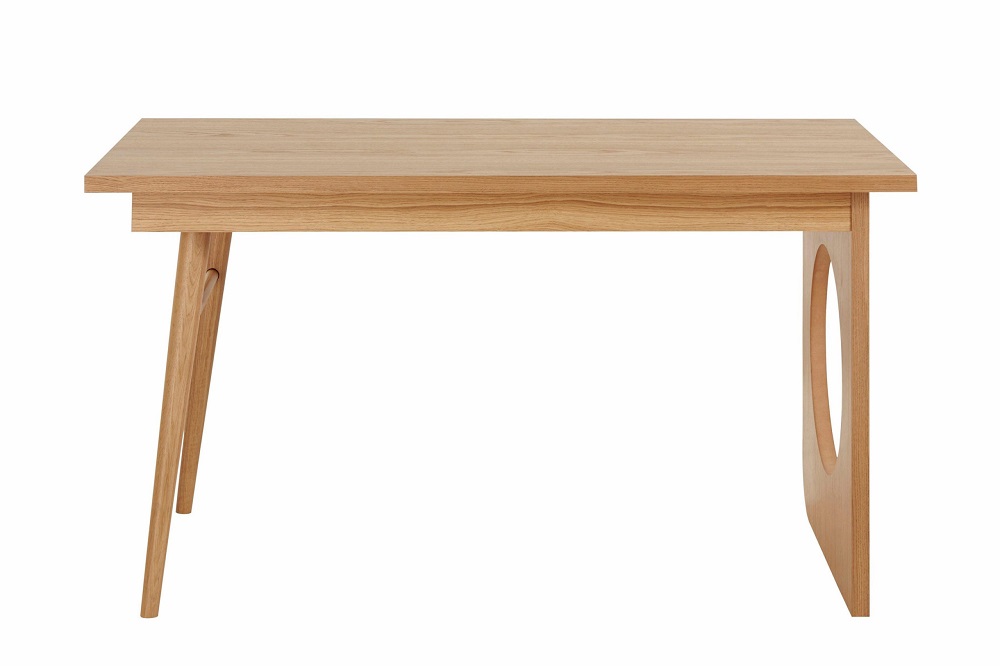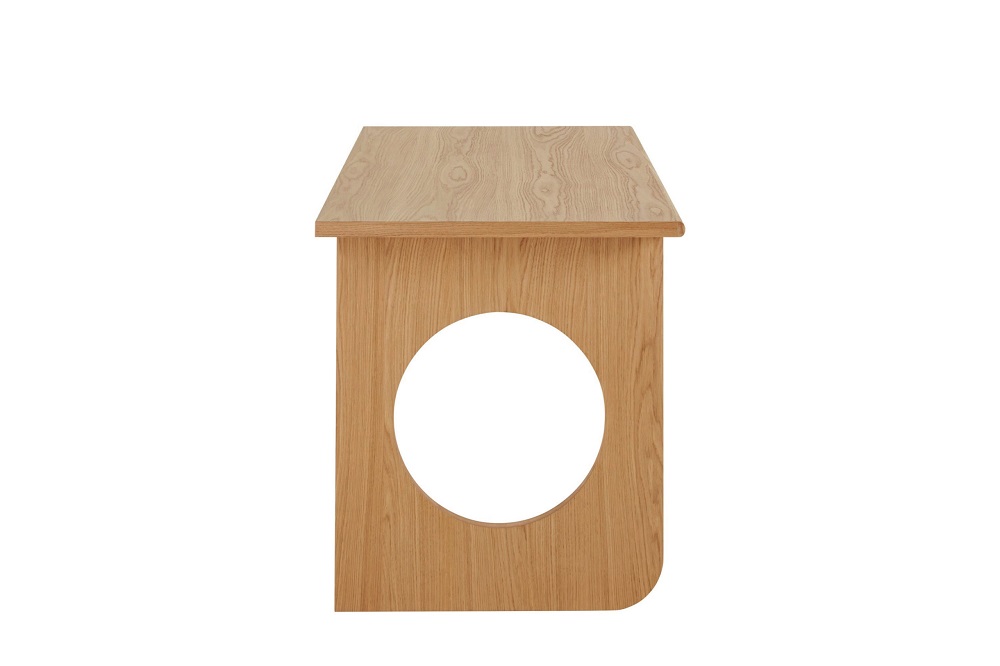 As much as we like to see uncluttered spaces, we also like to have everything we need at hand. Maybe you will find some more products you could use in your home right here:
Temporary Foldable and Rollable TEMP Desk