A clear-cut black and white home office could feel distressing in theory, but wait until you see the details in this minimalist home office space!
You must know that this apartment is only 40 sqm in size, and yet the home office space was designed to occupy a space that looks lager than it actually is. The play of crisp black and white delimitating the workspace from the living room space was so beautifully imagined by Line Design Studio that it takes the attention away from anything else.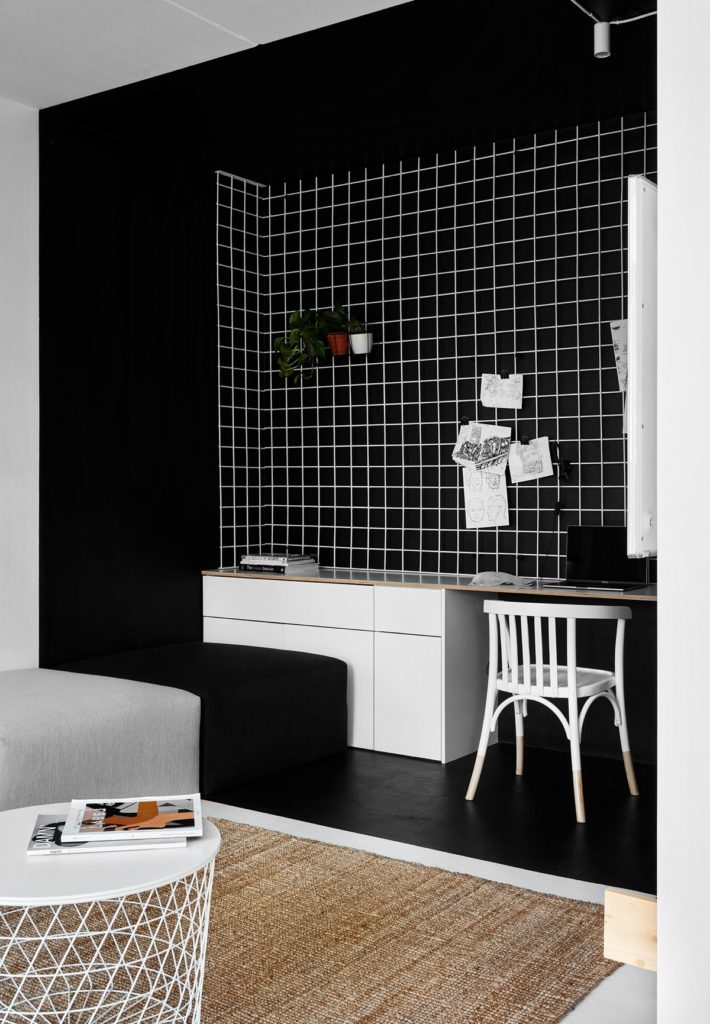 The walls, ceiling and even floor of this ingeniously delimitated space was painted in dark black, while the desk and chair display a contrasting white, absorbing all the attention.
In order to create a connection and keep the overall design (the rest of the apartment also displays thin lines of either black on white or viceversa), the dark wall oposing the window was lined with a white wirework frame that's used as a memo board.
The deep black box was defined with a creative black sitting cube that enmeshes the sitting and working areas. Raw wooden elements tone down the pitch black and refreshing white.
The block part of the office desk, as well as the bottom half of the stylish chair showcase warm wood that tie it up to the area rug, wooden shelf and beige vase on the mesh table.
Beautifully coming together in a design that is seen the minute you walk in this apartment (the entrance door is right next to the office desk – see in floor plan below), the full force of the home office space only hits when you look back at it from the other side of the room.
We've seen another gorgeous home office design you might want to see, this time imagined for two people that live together in an even smaller space, a 30 sqm studio apartment.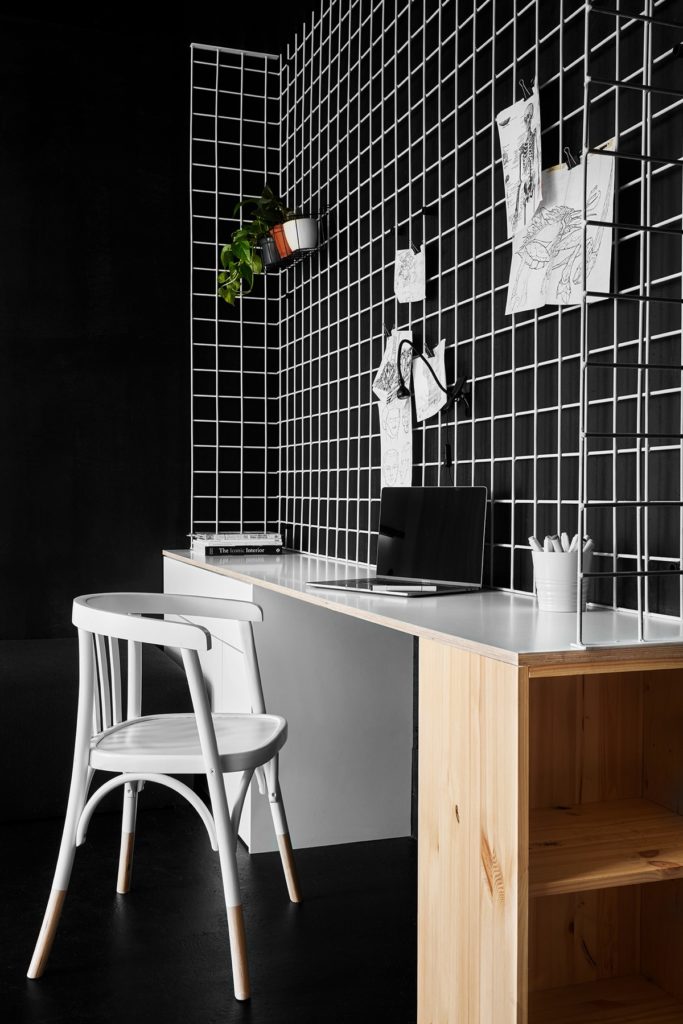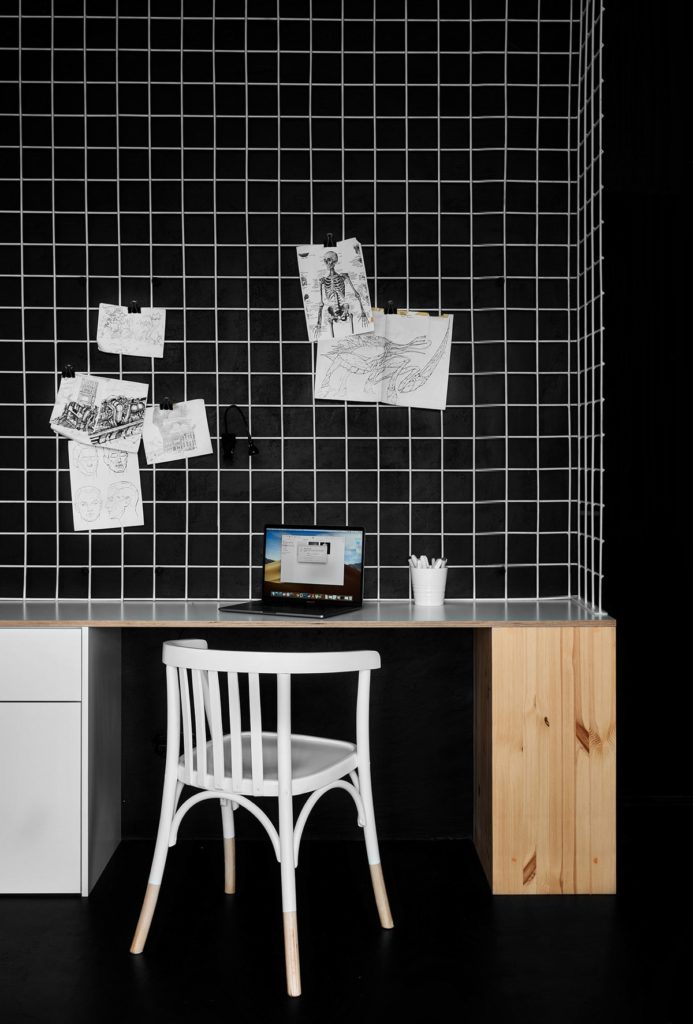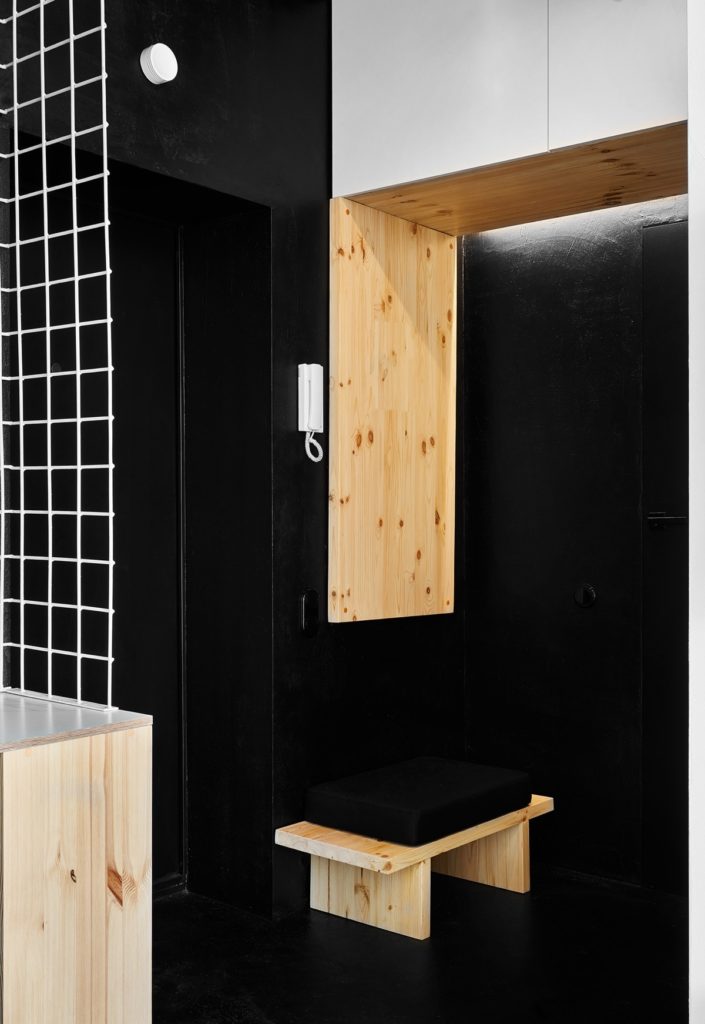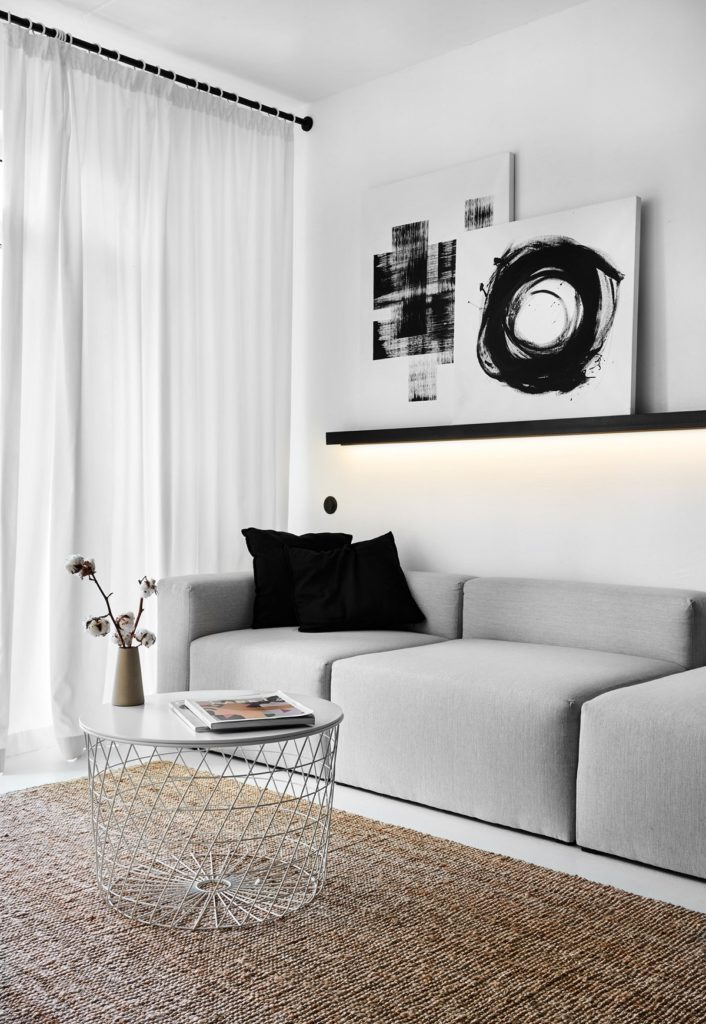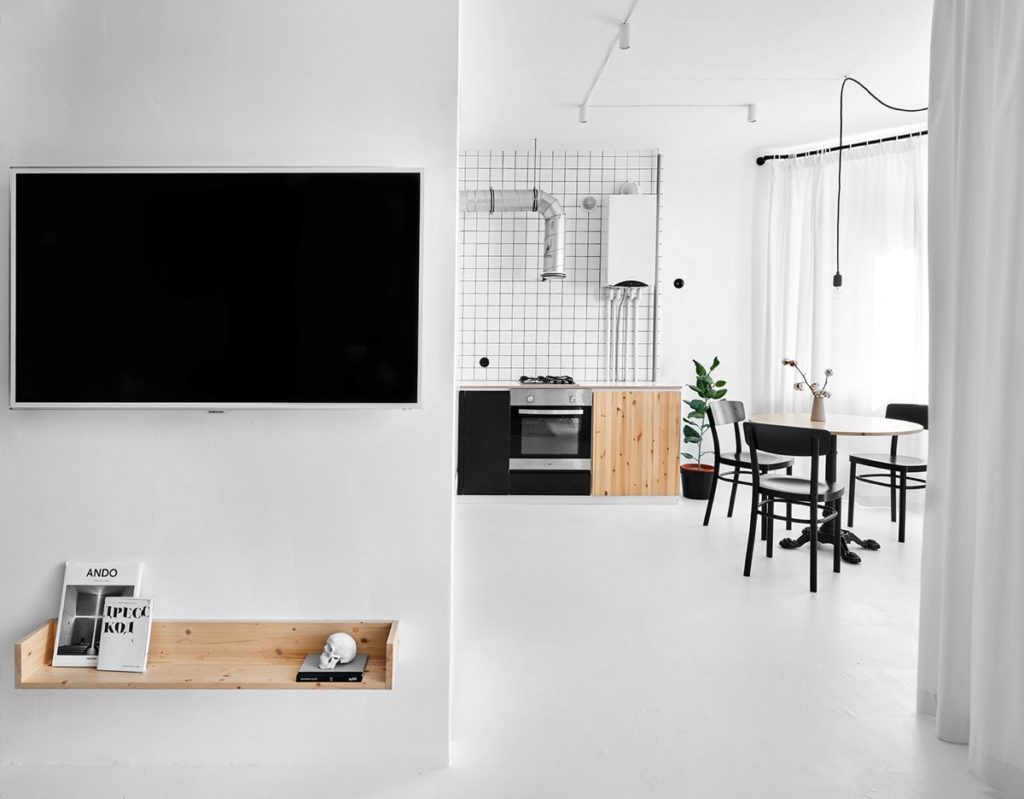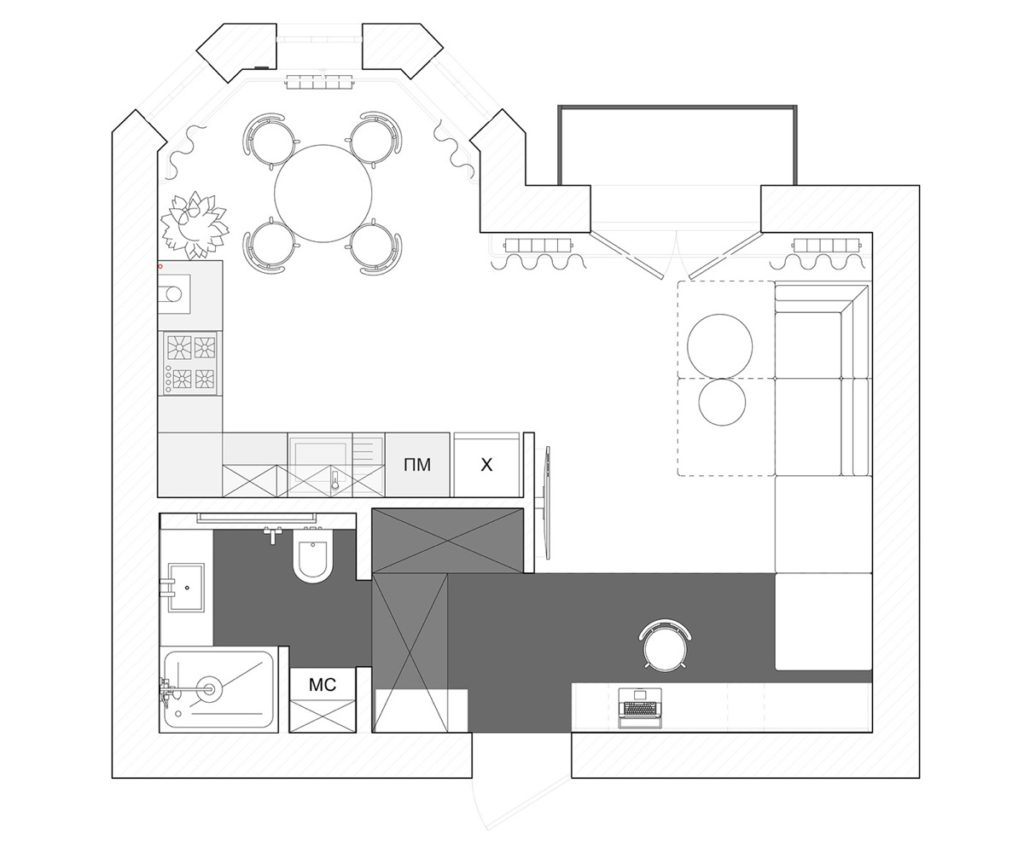 Photographer: Sergey Melnikov
And if you like work-from-home spaces in neutral colors, check out this home office design in grey that flaunts Star Wars hints.