How many times did you dream of working remotely? The pandemic not only gave us this opportunity, but also kind of forced some people to leave office work behind and adapt to working from home. Remote work goes beyond a home workspace – nowadays you can work from anywhere in the world where you have electricity and an internet connection – 50 years ago this was impossible in our minds.
What else do you need when working except your laptop? Maybe a flat surface to put it on other than your lap?
A sit-to-stand desk is amazing for both health and productivity, and yet sometimes you can't find a place to fit it in. A tripod laptop desk makes much more sense in a smaller space and gives you the possibility to easily move it around, extending its value to double the functional features.
The Tripod Table by Intension Design was imagined as "an adjustable (sit or stand), portable and multifunctional table designed for working from home or on the go".
Made from baltic birch and aircraft grade aluminum, this tripod standing desk can rest on tripod wheels so that you can move it around and you can also lock them in place whenever you need to work.
Three main charasteristics answers most questions you might have when you first see the tripod standing desk. A height adjustable tripod with a tilt adjustable desktop that has laptop stoppers – simple and efficient, also very compact.
Photographers and videographers, vloggers and YouTubers, all can benefit from this tripod standing table to use with your laptop.
More inspiration: 10 Home Workspaces for Artists Who Love Their Craft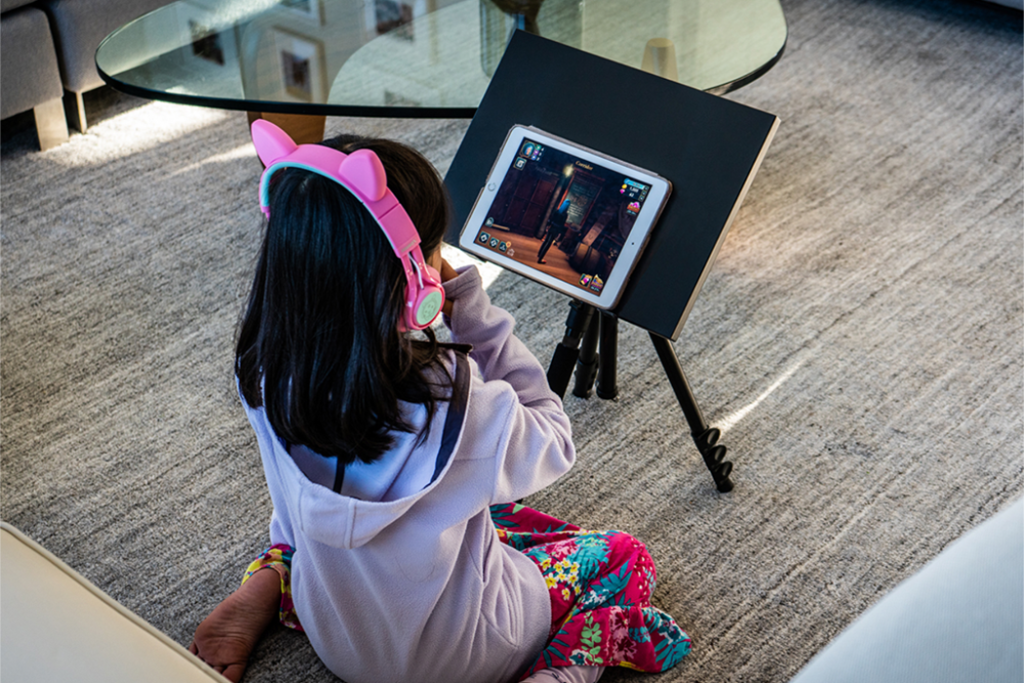 The Tripod Table comes in two versions and three colors: black, birch and walnut. The simple tripod stand is smaller, while the Tripod Table Pro is a larger version of the original Tripod Table – having "more than twice the surface area and supported by our proprietary industrial grade tripod, the table can support a laptop, mouse, notepad and more."
When you see how compact and adjustable the tripod is, you might want to look into more options available as extra features: tripod wheels, a portable charging hub with AC outlets and 2 USB ports that you can mount on one of the tripod's legs, and even a cup holder.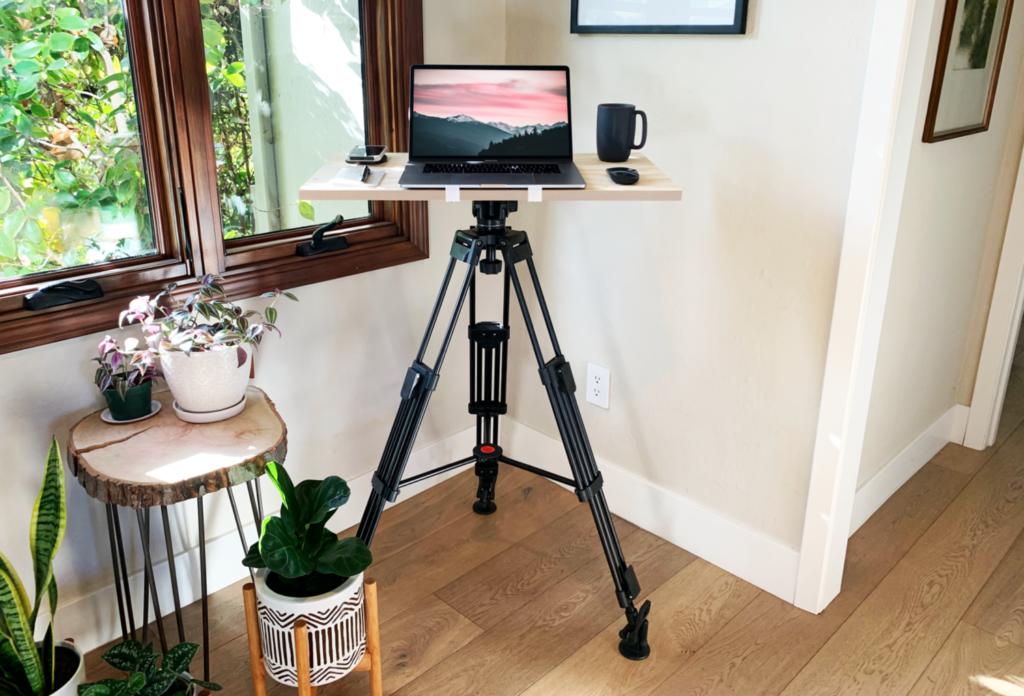 The tripod table can be adjusted to any height between 2.8 ft and 6.0 ft, it's portable weighing only 13 pounds, easy to assemble within seconds and perfect for travelling. You can use it for more thaa just work – kids can use it as an easel, you can take it with you to use for board games, picnics, anything really.
And, as designers tell us, "the ability to setup your table at any height, angle or location makes the table perfect for work or play."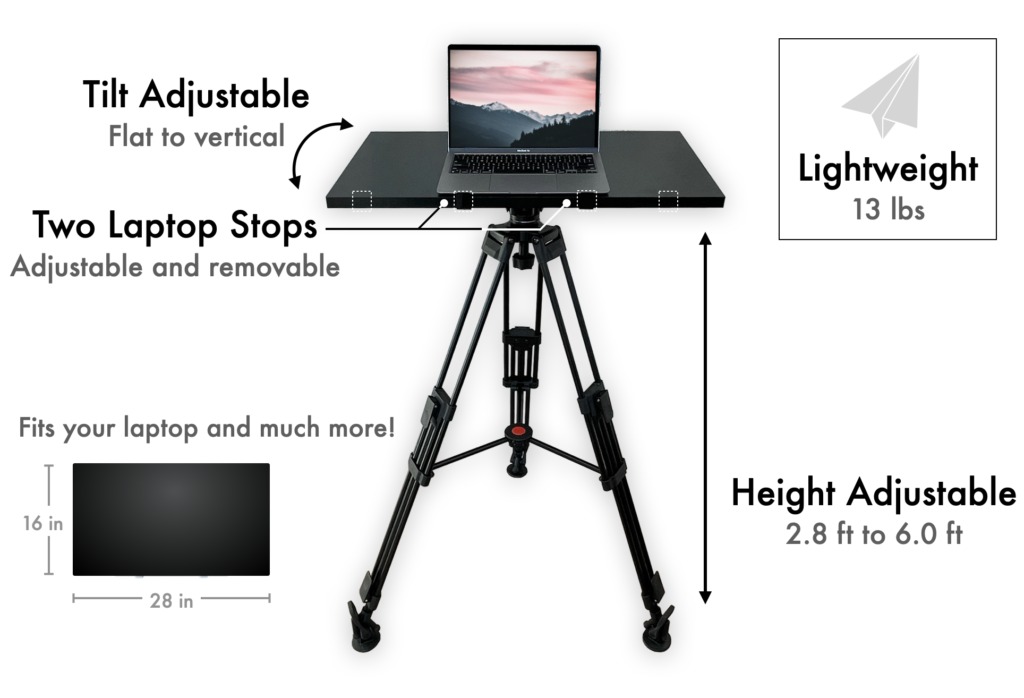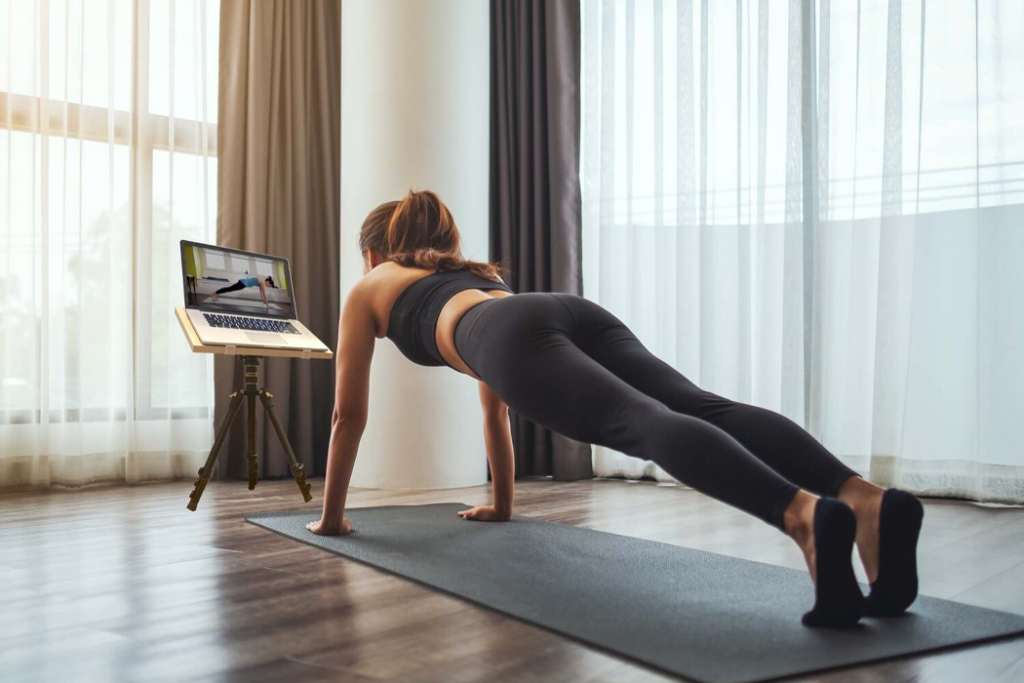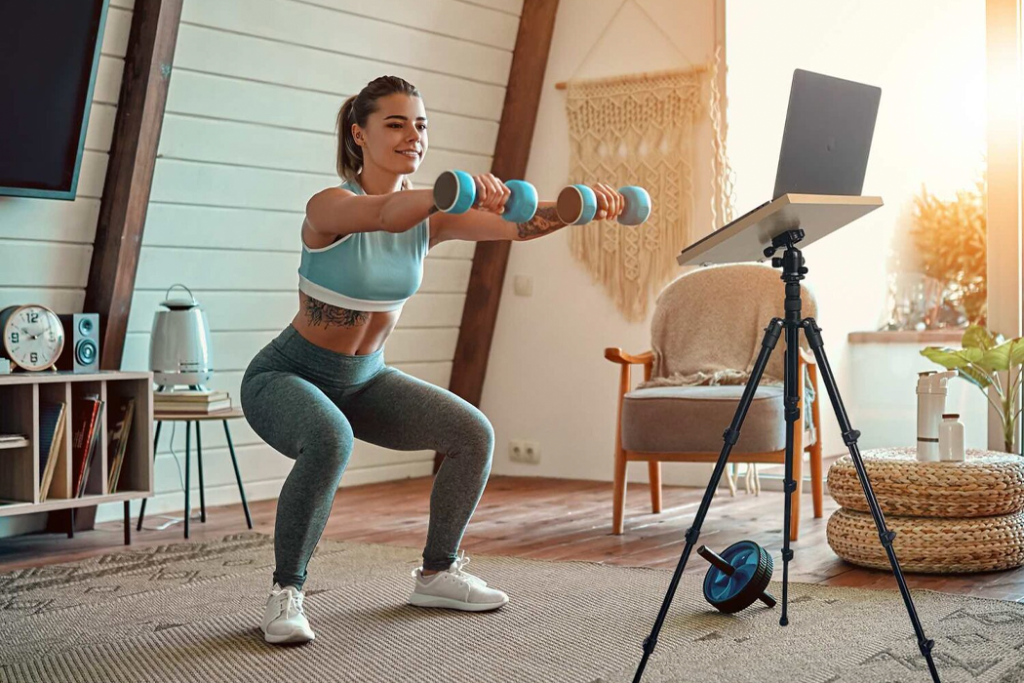 And since we've come to care more and more of ergonomics and health when it comes to working from home beyond the design of the space, here are a few more ideas to keep you going:
Ergonomy and health for your home office
How to choose the best location for your home office