Back to school can look chaotic and feel a bit much, but once you create a schedule and put up boundaries, things settle down in their best shape. What does it mean for your kids to attend online school when it comes to their bedroom and study room?
Having kids who study from home has taught us that things can get challenging. Also, it taught us that good preparation is key. Starting with the basic design of the room in which your kids now spend even more time in, the mood can be elevated by using little design details that don't seem much, but make a big difference.
A duble kids bedroom displaying powerful characters can support your kids through tough times.This Superhero-themed study space in a double kids bedroom is an interesting mix between the preferences of both children sharing this bedroom.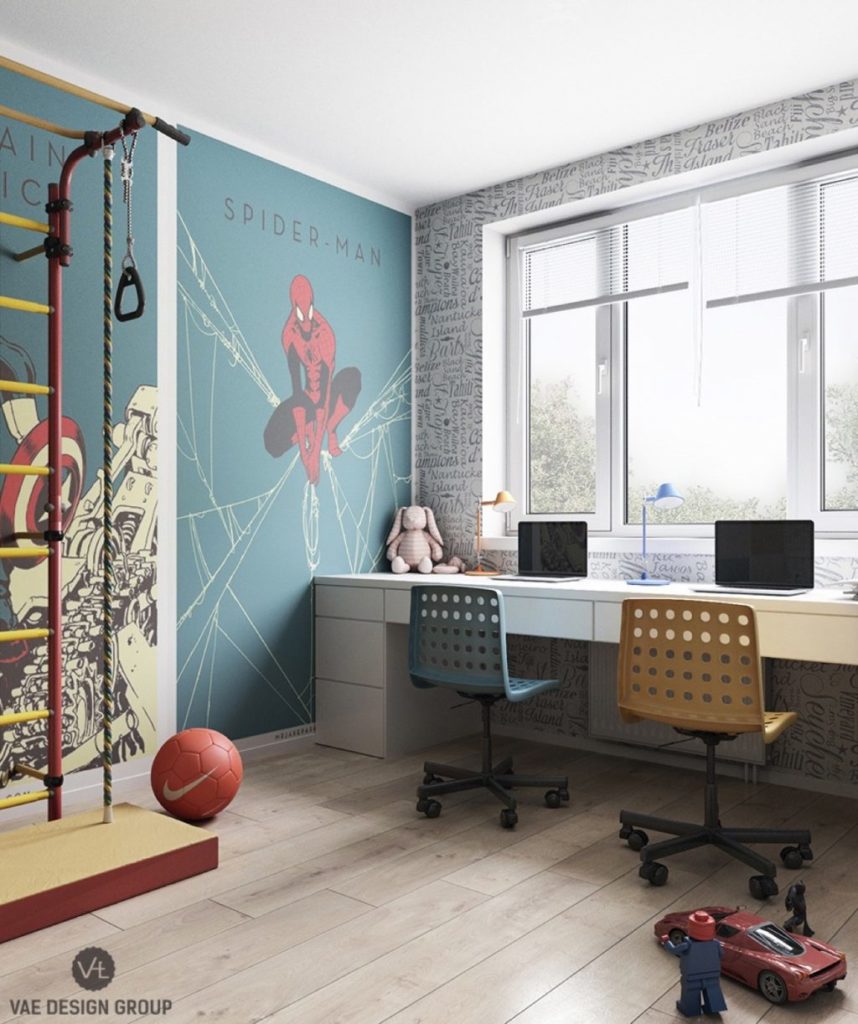 Imagined by by VAE Design & Architecture, this kids bedroom looks orderly even if loud colors were used to set the mood. Plenty of storage space lies hidden in plain sight: under the bed storage, a bespoke cabinet inspired by Lego blocks and drawers flanking the double study desk.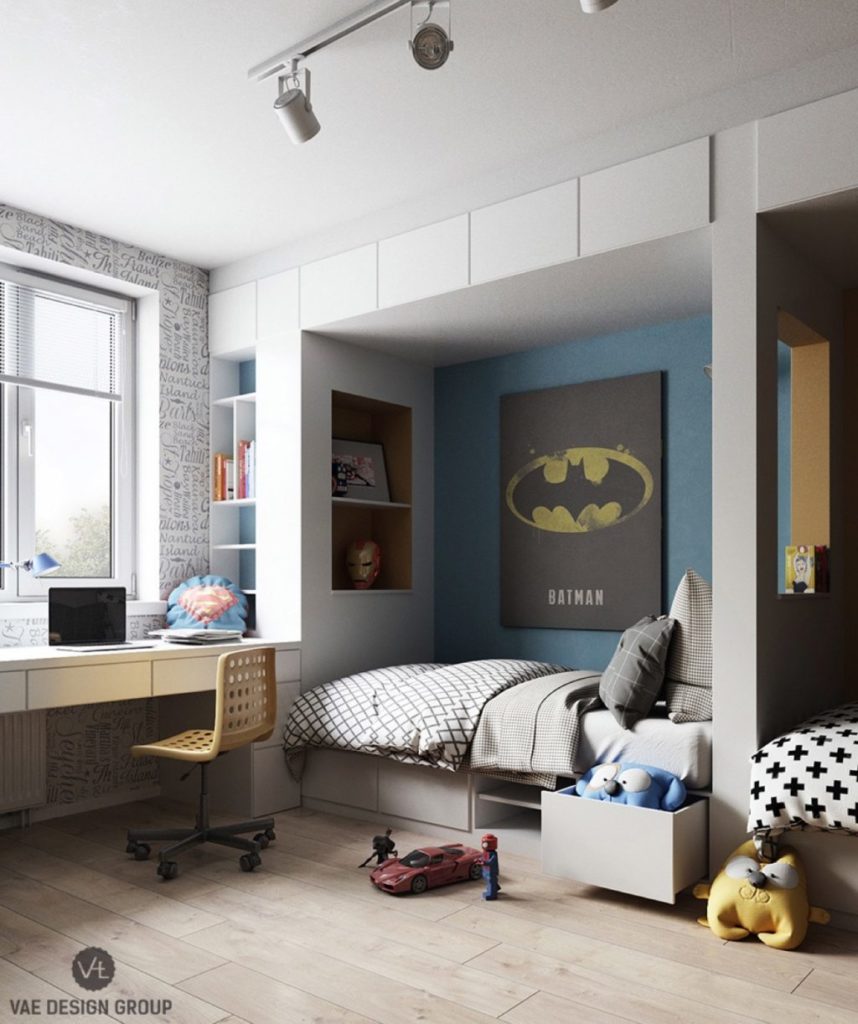 Spider Man, Batman, Superman, Captain America – all these superheroes that marked many childhoods watch the kids from around the room. A Spider Man decal right next to a Captain America representation line one of the walls. This is where designers imagined enough storage room behind huge lego-inspired bespoke closet doors.
Burrowed under the window, the long study desk has a set of shelves integrated in both the desk and in the double bed design. The rest of the elbow space is clean and encourages the kids to enjoy their time studying.
A double study setup like this one helps establishing a reliable routine. It also helps with minimizing background distractions if the desk is oriented outside, towards natural greenery, so the eyes can take a rest every now and then.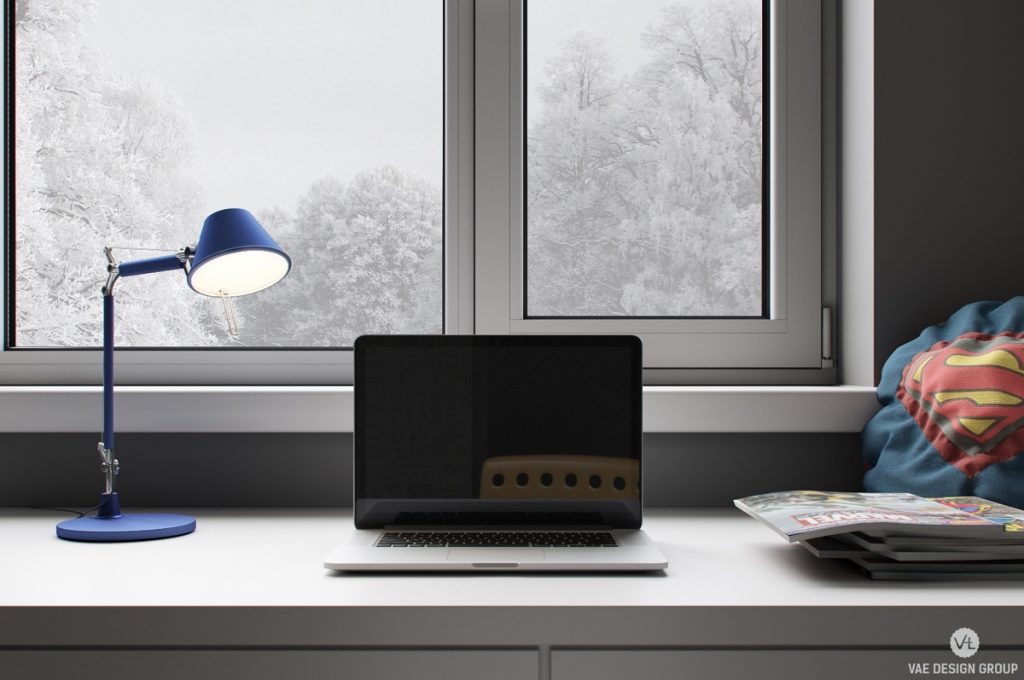 A stack of Superhero comics rest on the desk, reminding us once again of the imporance these kids give to the hero's journey. This is a good thing that can be harnessed to teach kids self-discipline skills that will come in handy later, when maybe your kids will choose to work from home or work remotely.
The other side of the room, where beds line the walls, the Batman and Superman logos hang above each of the kids beds. Even the colors used to define these sleeping areas differ: the Batman bed close to the window was defined by blue, while the Superman bed wall was painted yellow.
Here is anther type of a kids bedroom matched to the rest of the modern home it belongs to: Soft-Colored Koi-Pond Kids Study in Japandi Style Bedroom.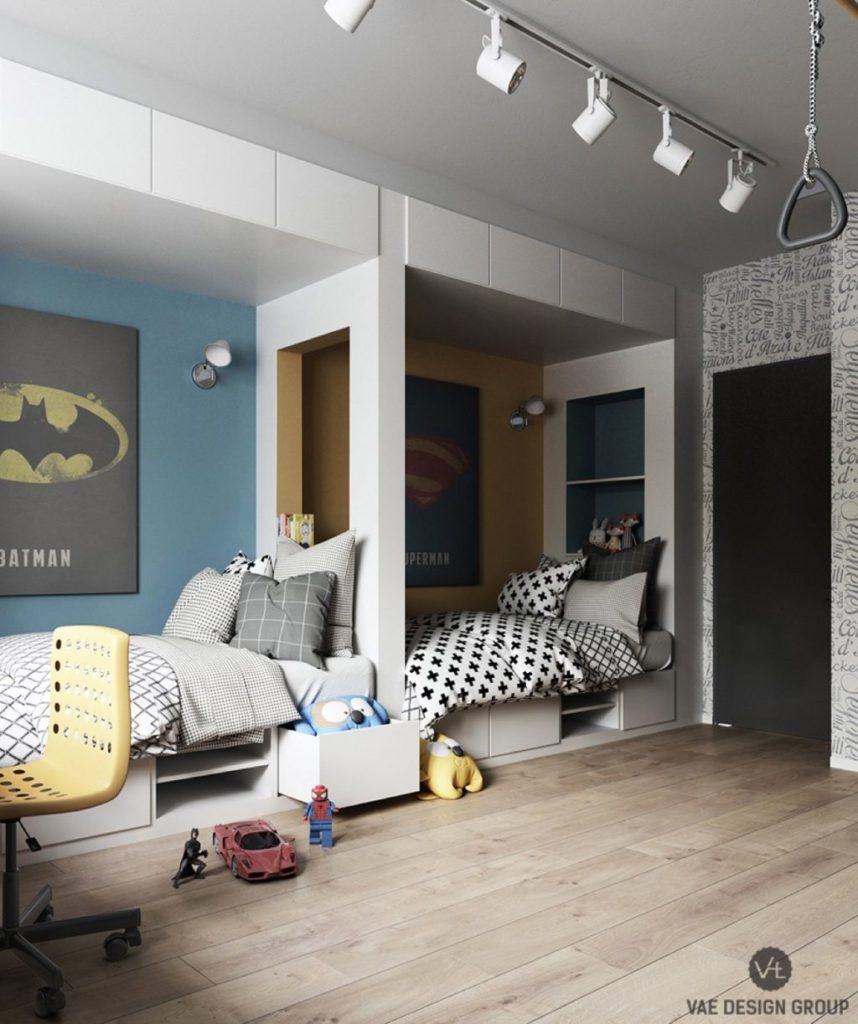 Anther example of how simple, stunning spaces can become the kids future influence: Space-Themed Kids Study Shaped by Mood Lighting.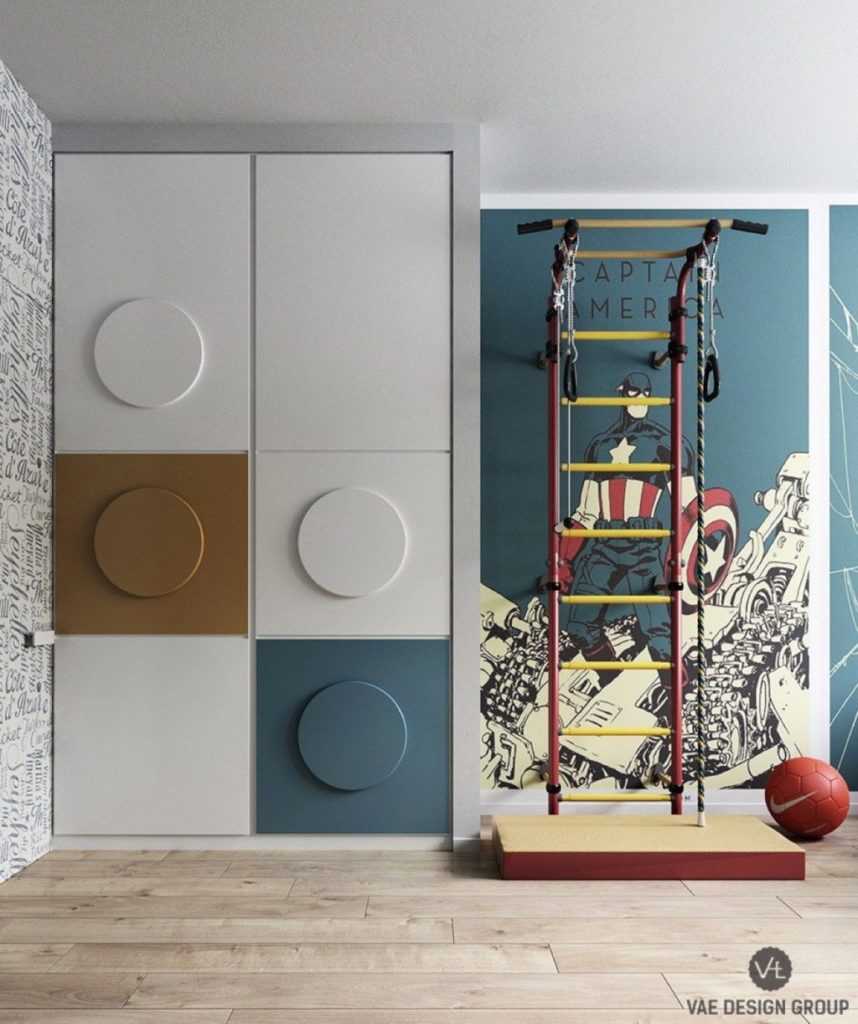 Look further to see more inspiring kids bedrooms where the study space was perfectly integrated, so as to support growing up in a balanced, peaceful way:
5 Kids Study Spaces Parading Star Wars Inspiration
10 Kids Double Study Spaces in Eclectic Bedrooms