Hammocks have this power of making you feel relaxed at first sight. Just looking at a hammock can make you want to immediately cuddle inside one.
Take it with you on a trip, mount the hammock between two trees or rods and have it with its own support, the hammock never loses its charm. The relaxation is always at the same level thanks to a hammock's ability to make you feel safe and cuddled in a craddle-like cocoon.
But an under desk hammock? Could you use a hammock to take breaks at work? If you love resting in a snuggled space, where you can float away from your work and into a restfull meditative state, then this invention is for you.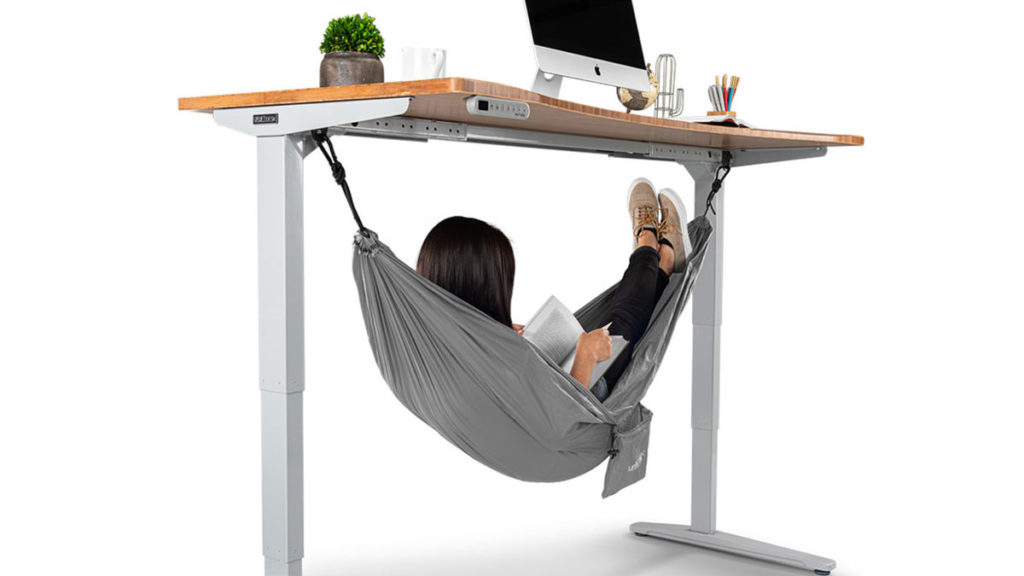 The Under Desk Hammock from Uplift Desk solves some of the relaxation problems you can get into when using a standing desk. You can read, meditate or even take a power nap when deciding to have a break from work.
Quickly and easily attached by clipping the carabiners to the anchor plates, the Under Desk Hammock was designed specifically to attach to the brand's standing desk – the UPLIFT V2 Standing Desk. You might have to use a hex wrench to install a pair of anchor plates that come with the desk, although these may arrive already installed.
Since most of us areworking from home now, a hammock under the standing desk gives you an extra spot to retreat to whenever you feel the need for a break and avoid the usual spots like the sofa or an armchair. You can now have a cocoon-like resting space all for you, where only one can fit so that you don't have to worry about disturbances.
The Under Desk Hammock has a weight capacity of 200 pounds and that's a thing you need to know before purchasing it. It also comes in two color variants – blue and grey – in its own attached carry bag, so that you don't lose the storage bag. While not using the hammock but still hanging under your standing desk, it can serve as a storage space until you decide to rest.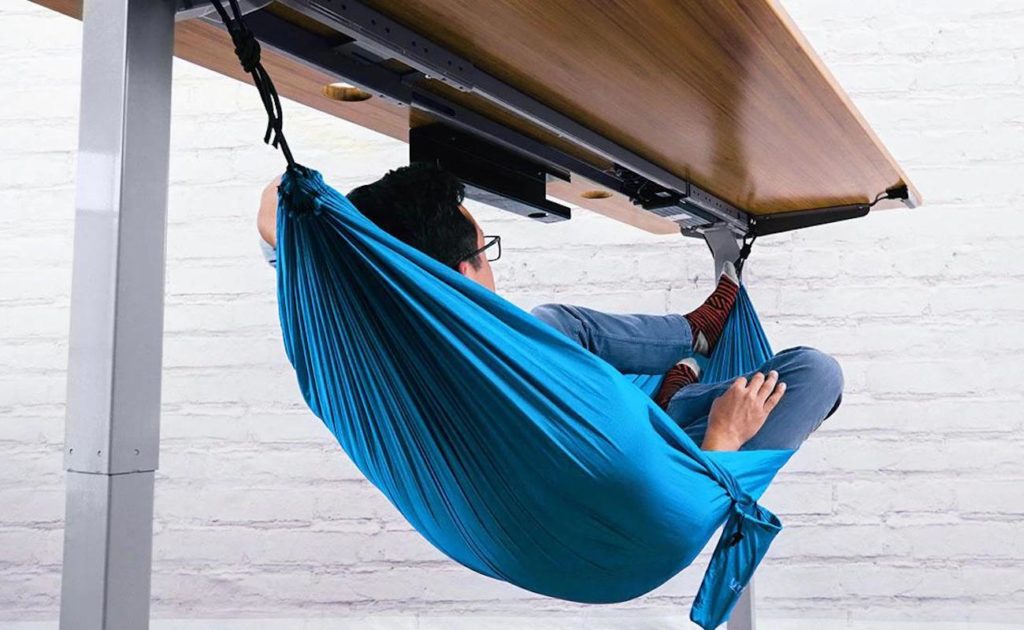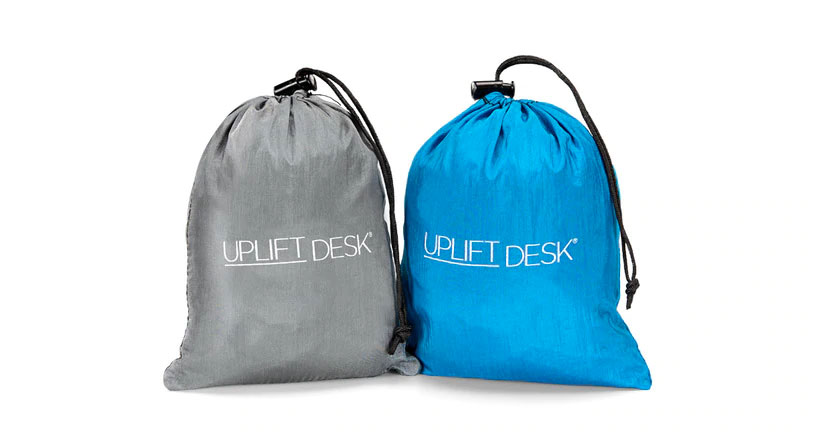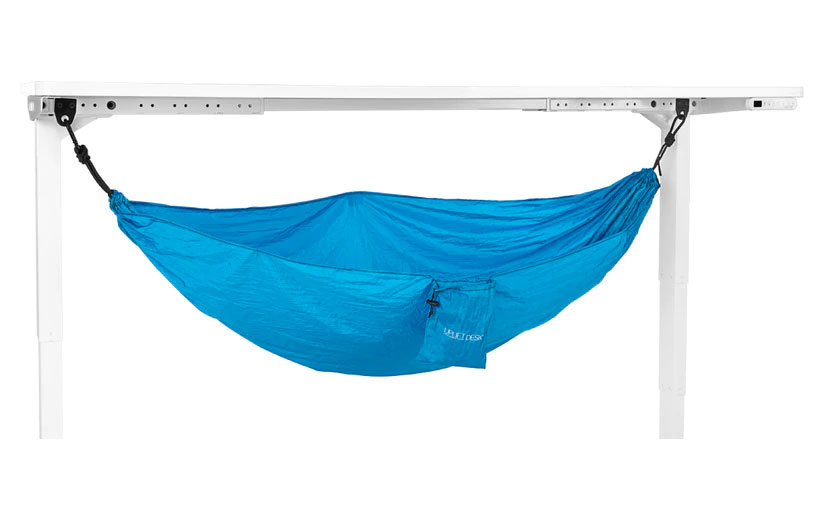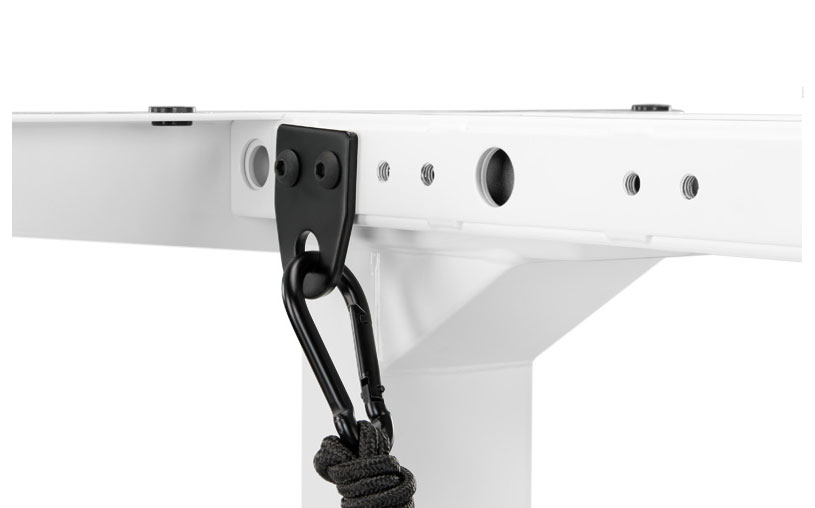 Other ideas to create your perfectly fitted home office setup might come from these articles:
Sit cross-legged while working: Soul Seat