Working from home with kids implies kids having their own schedule so that you can get your own work done.
Since the kids bedroom is where they get homework done or play besides resting, this next black and yellow teen bedroom will show you how simplicity is key for an ucluttered mind.
Visualized by Andrei & Darya Zhlobich, this teen bedroom flashes a bright yellow wall with black stars and a "work hard" decal. This color is mirrored in the color of the yellow rug, beanbags and even the bed's yellow platform.
The rest of the space combined black, grey and white to shape a minimalist interior design.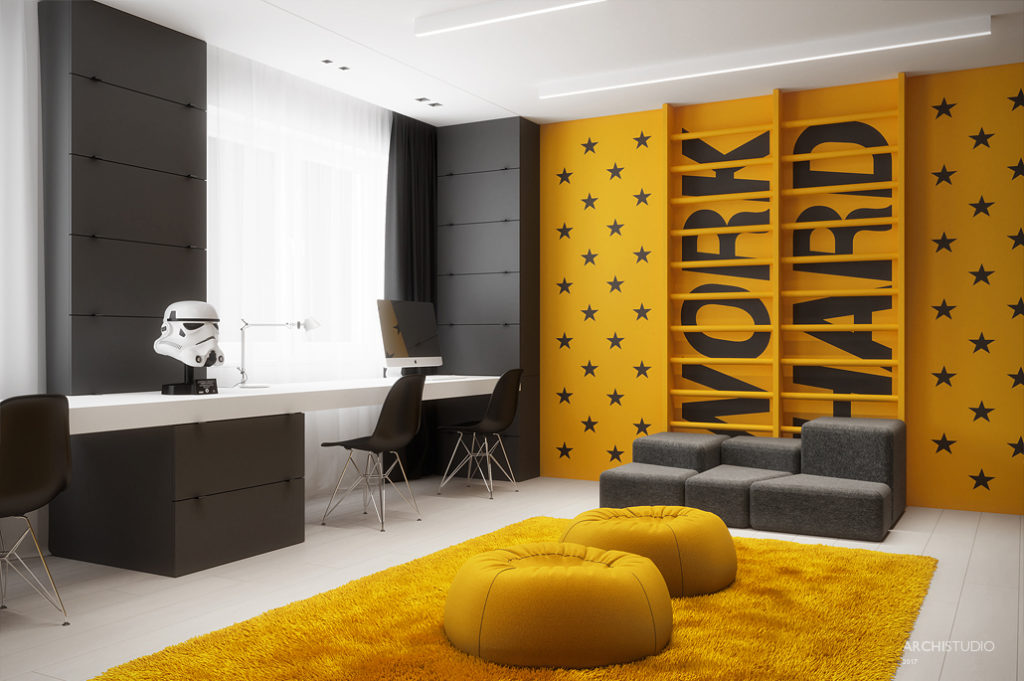 Star Wars decor might help in maintaining the wanted mindset. Beyond the "work hard" wall sticker, the "sleep is for the weak" wall decor imposes a perfectionist mindset that can help teens sleeping here never forget something that was seen everyday on their wall.
A white desk spans the entire span of the wall with the windows, resting in the middle on a drawer unit, while being flanked and supported on both sides by storage space that looks the same as the drawer unit under the desk. This brings everything together and it's even simpler to create a minimalist space when the colors and textures used create an unburdened interior.
A flat double bed and a modern sofa both in grey indicate the resting areas without taking away from the overall simplicity.
Plenty of natural light coming from the two windows bounces off the white ceiling and floor as to illuminate the whole bedroom, even though all the black can easily absorb most light. At night time, ceiling LED lights and a few lamps offer the needed illumination.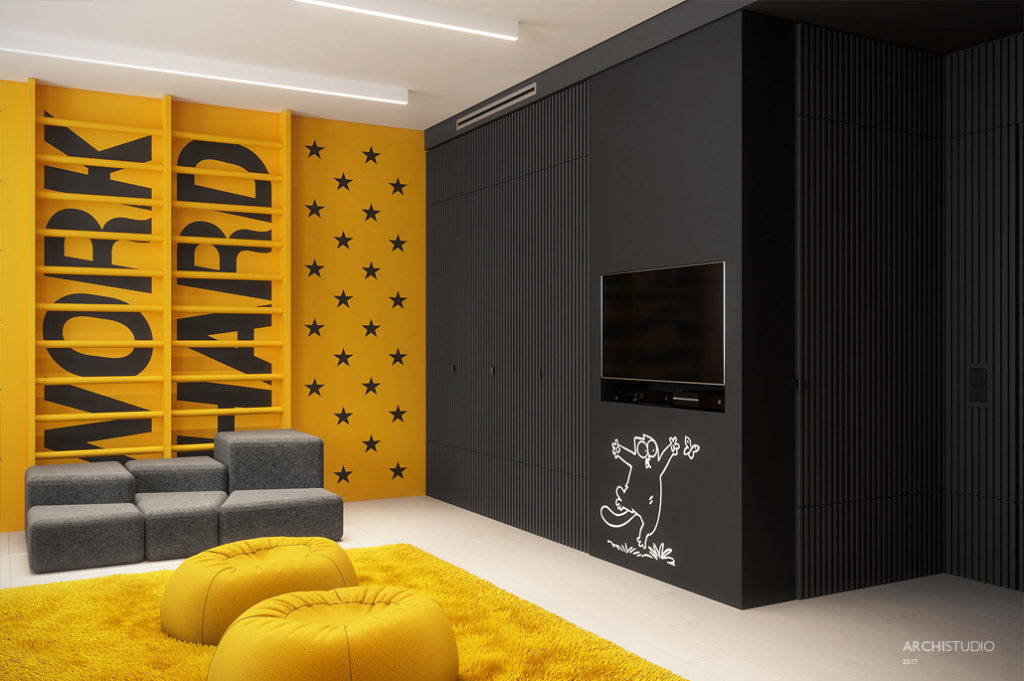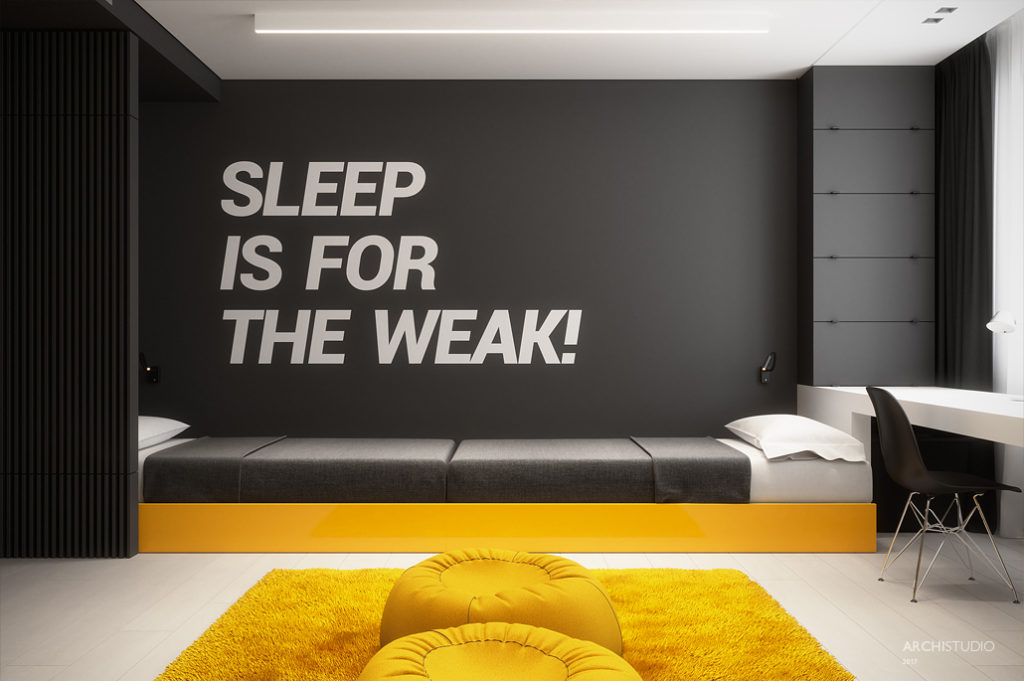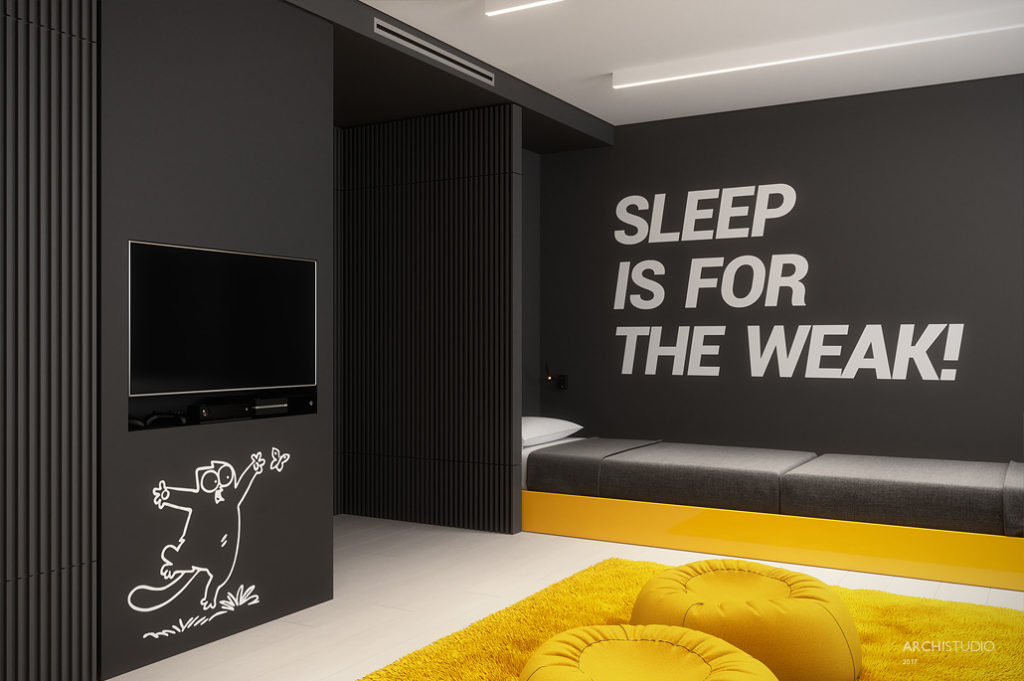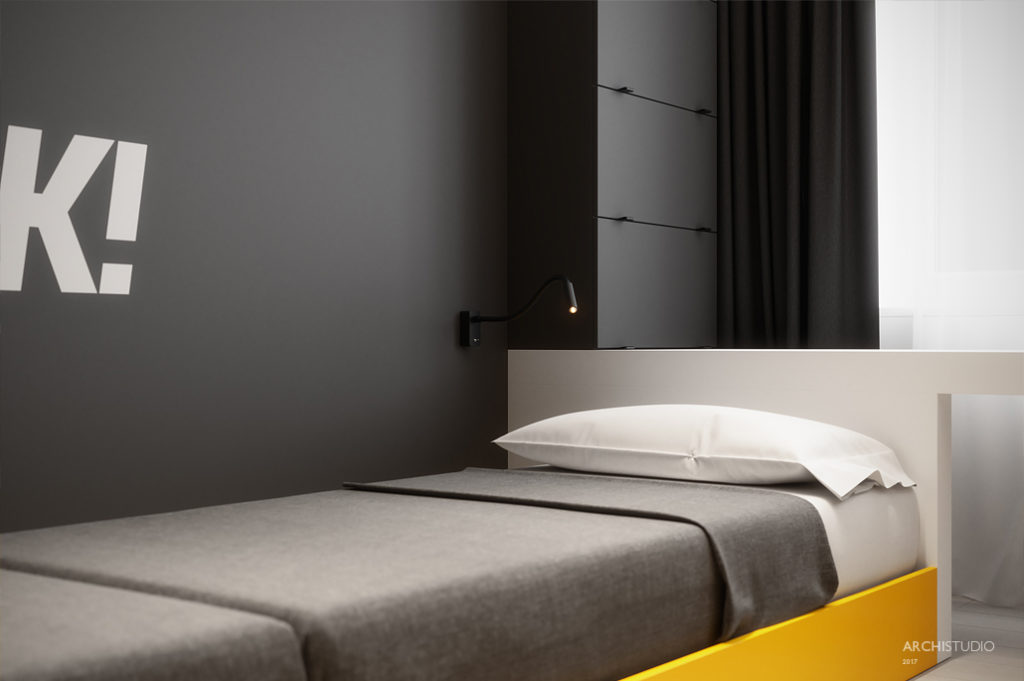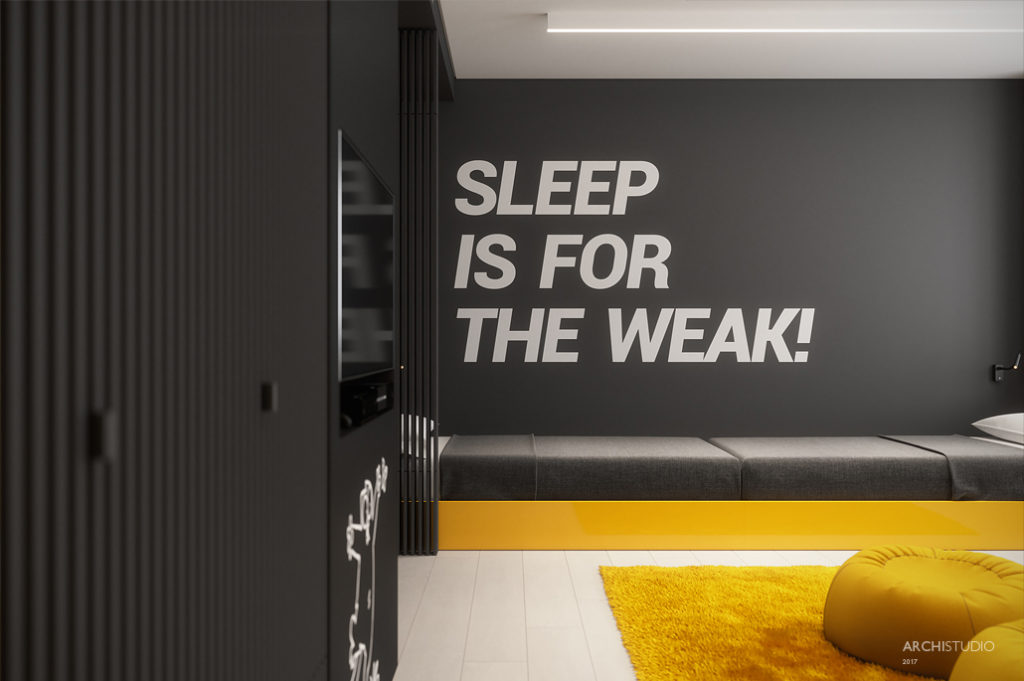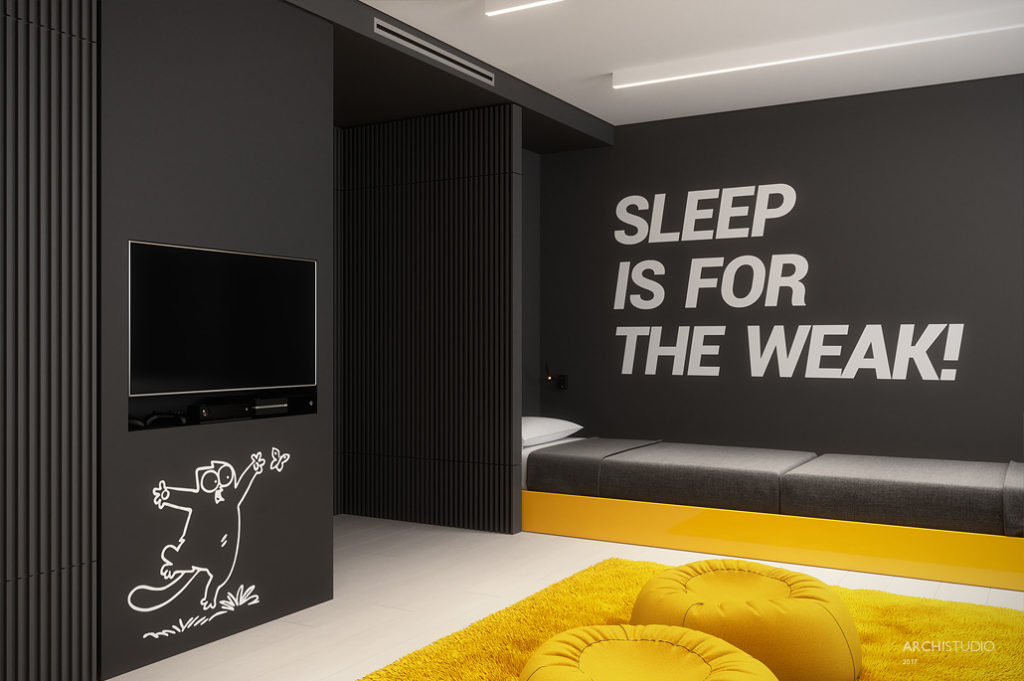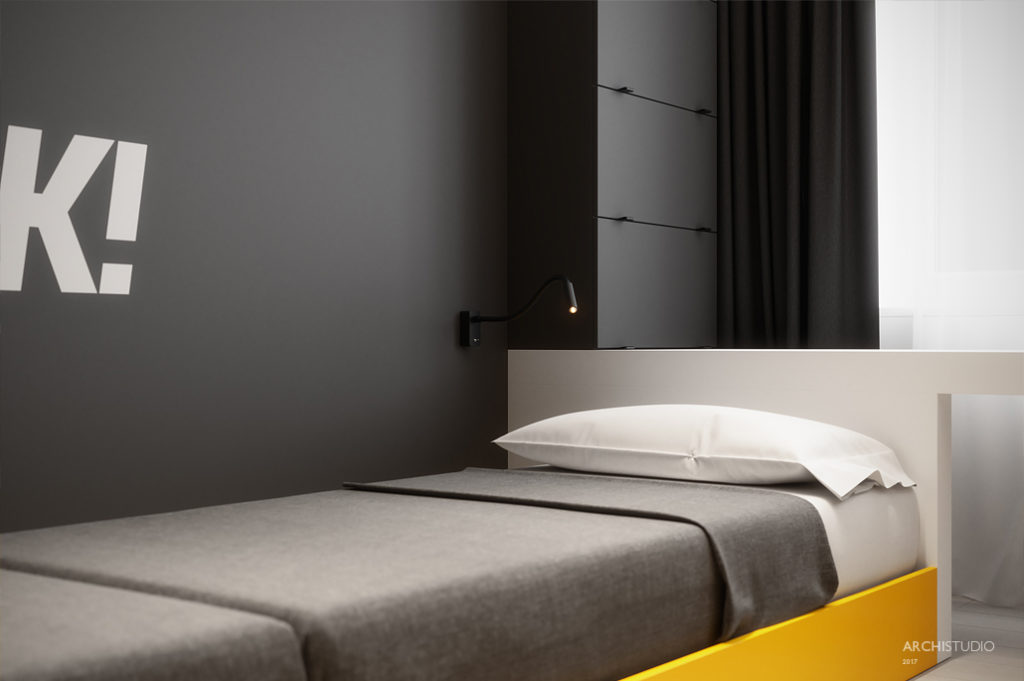 Beyond this fascinating black, yellow, white and grey bedroom and study space, there are more ideas on how you can create a simple yet inspiring environment for your kids:
10 Kids Double Study Spaces in Eclectic Bedrooms
Gamified study space in stunning kids room