Within a new building in the center of Moscow, three separate apartments were united in an incredible home. This stunning modern loft has a home office room separated from the contemporary open floor living space by glass walls.
In the creative minds of Cartelle Design, this glass-delineated home office room used by the loft's two owners was imagined like a light-filled room visually connected to the rest of the living area. Owners work together in this space, as they can leave the personal life just outside the glass walls.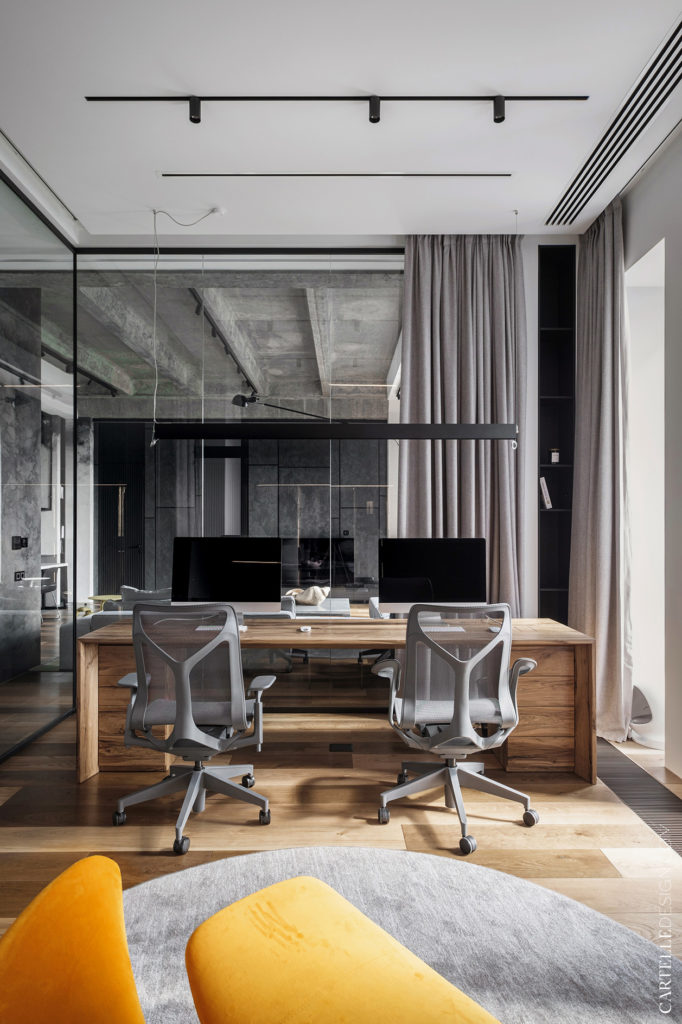 "The project is based on a tandem of style and modern technology. The apartments are located in a new residential complex that recreates the classic loft atmosphere. High ceilings and huge windows, an abundance of concrete, decorative coatings, natural materials and metals in the decoration create a cozy but austere atmosphere", designers explain.
Part of this home was intended to be used as a working space, so the design behind the glass walls seems to leave the coldness of concret behind for the warmth of wood.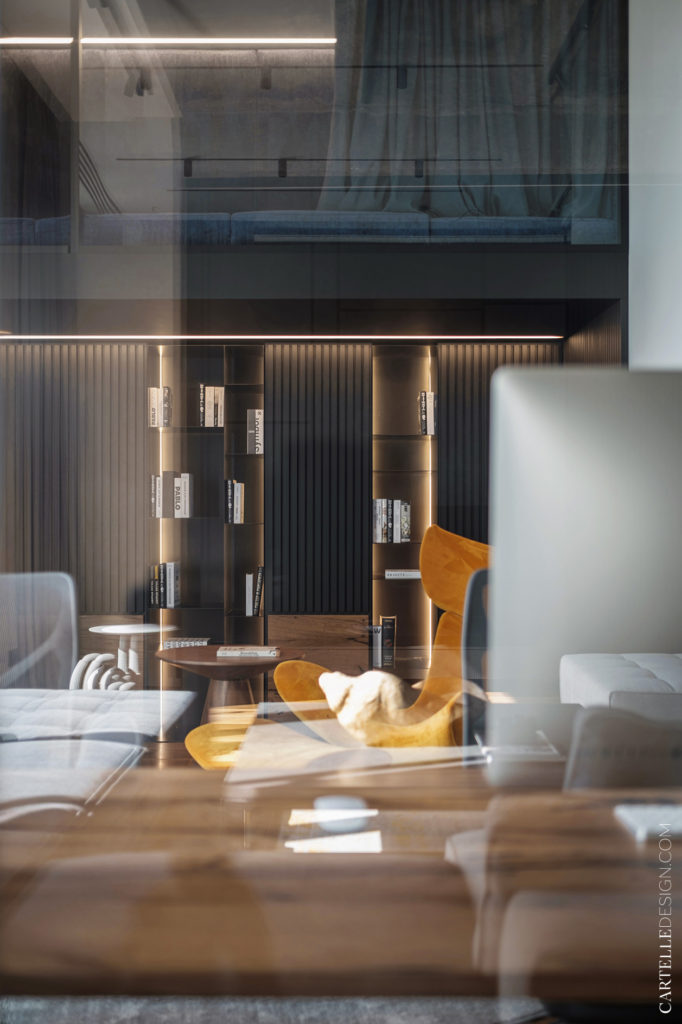 A lofted resting space reachable by ladder invites tired owners to enjoy a quick power nap during the work day. Under this lofted bed, a library illuminated with LED lights intermingles with closed off storage space.
Placed on a round grey rug, a bright yellow armchair and ottoman paired with a floor lamp and side table create a colorful place to read, relax and enjoy a cup of coffee.
A long wooden desk and two grey chairs are the simple setup for working from home. Heavy grey curtains make it easy for the owners to visually close off this workspace from the rest of the home.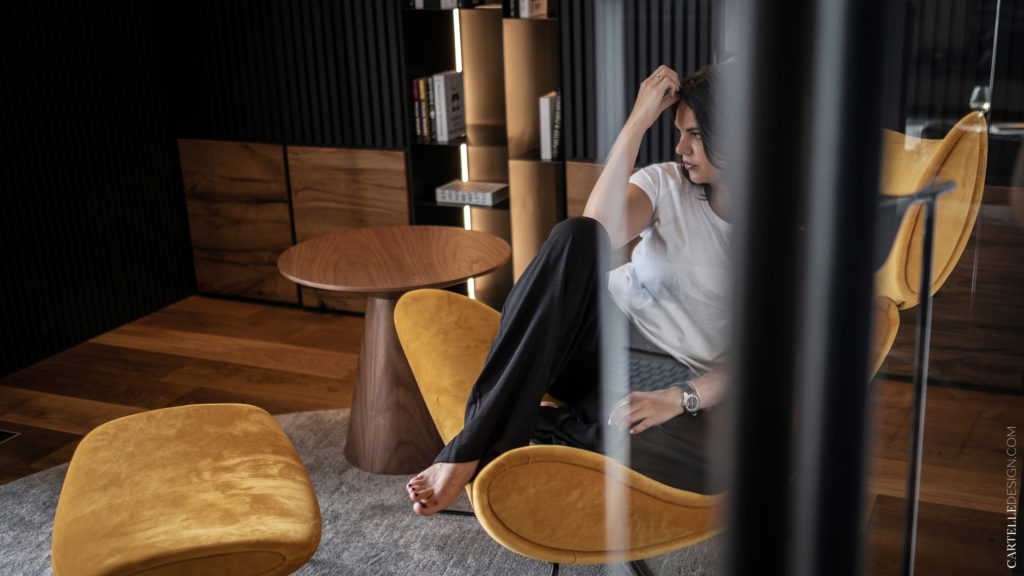 After seeing this simple contemporary design and all its details, we can safely assume that whoever lives here has a cosy and visually appealing environment to live and work in.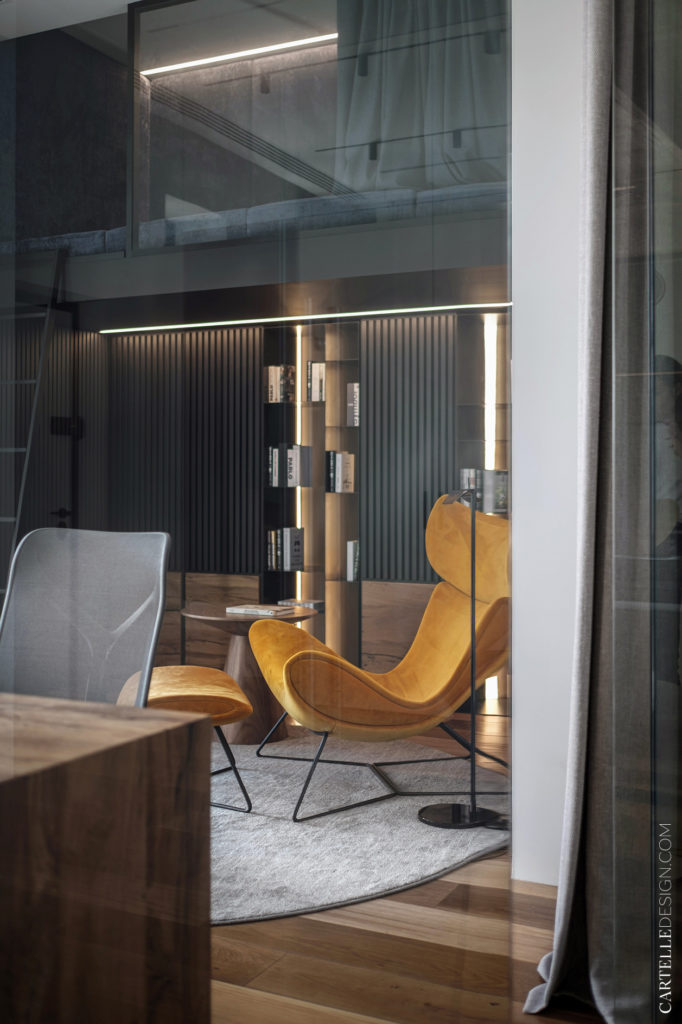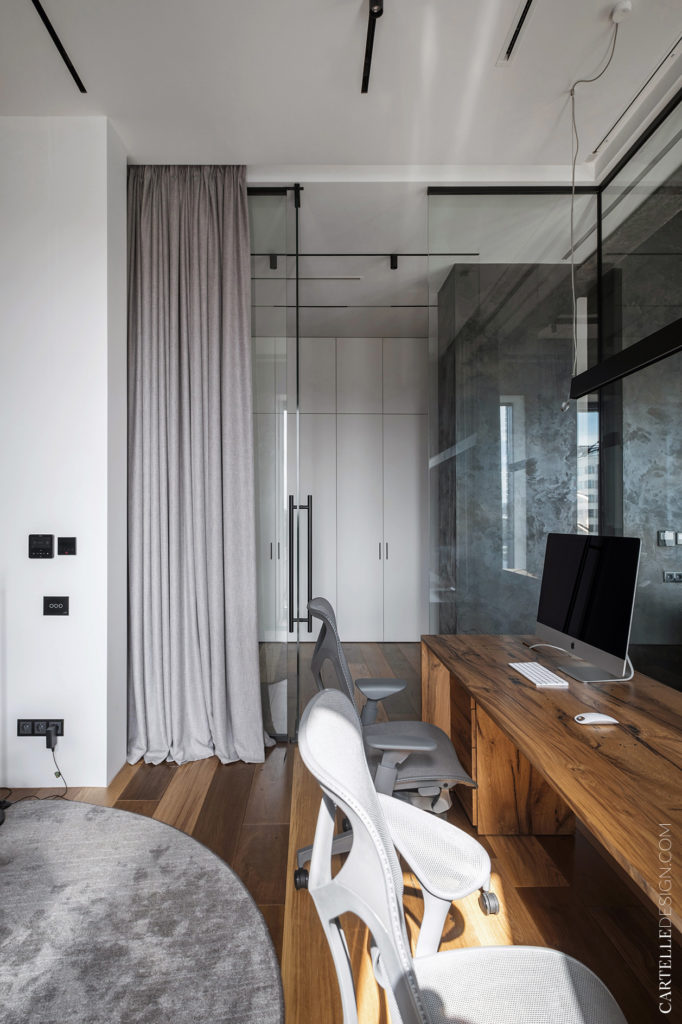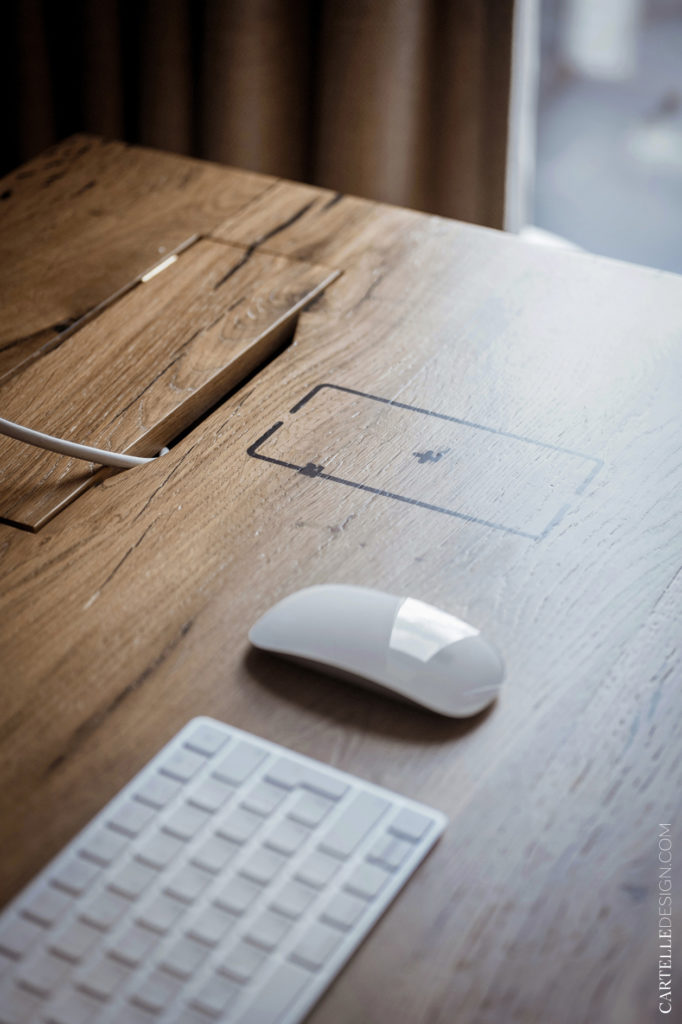 When your interest is sparked, you want to see even more inspiring interiors. Here are a few ideas to keep that inspiration alive until you find the perfect home office interior design you seek:
Glassy Home Office Doubles as Guest Bedroom
Glass-Enclosed Home Office in Metal Framed Space