Glass can make or break a space (pun intended). And glass can bring sunlight deep inside a space that would otherwise not get much.
In an apartment in Barcelona, design studio Egue y Seta imagined a home office enclosed in glass. As soon as you enter the home, a workspace is seen behind a massive glass wall.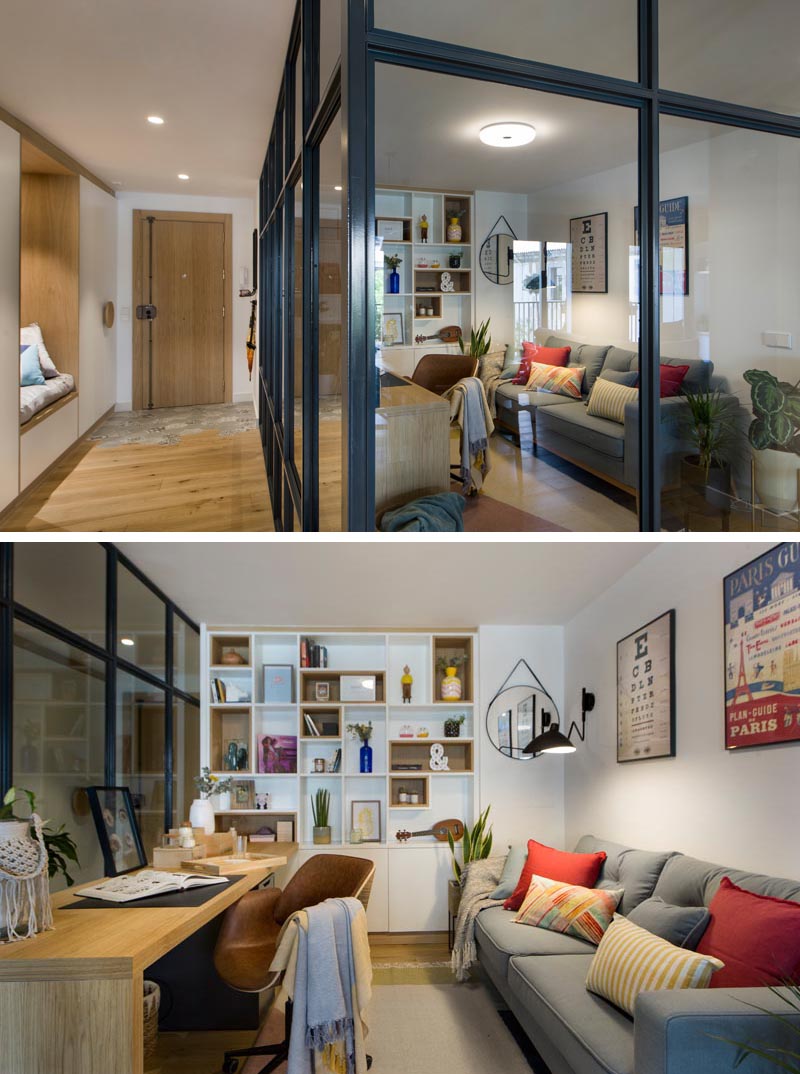 This visually opens up the space that would otherwise be hidden behind a wall. This workspace has everything needed for a good work day: a desk paired with a cosy and inviting chair, a grey sofa to take a power nap when needed or to use while reading a book.
A long wooden desk rests on one side on the storage space in white and wood. This custom shelving unit was chosen to be displayed in white and wood to visually connect to the rest of the surrounding space, the hallway right behind the glass partition.
Within this space, soft colors were thrown in the rug, the sofa pillows and displayed on shelves as decorations.
The glass-enclosed home office by the front door is large enough even for two partners to work from home. Check out these beautiful apartments featuring double workspaces so that you can work from home alongside your partner:
Home office for two nestled in studio apartment
Functional minimalist bedroom home office for two
From floor to ceiling, this framed glass enclosure makes a definitely modern statement in an otherwise dull apartment entrance.
Transparent from two sides, this glass home office shows us that a home that can be redesigned to fit your desires is one that has a better chance of upgrading the environment you work from home in.
The black metal grid frame is strong enough to support glass windows, so it was a perfect choice to define this home workspace. Work might be quite important for the owner of this space.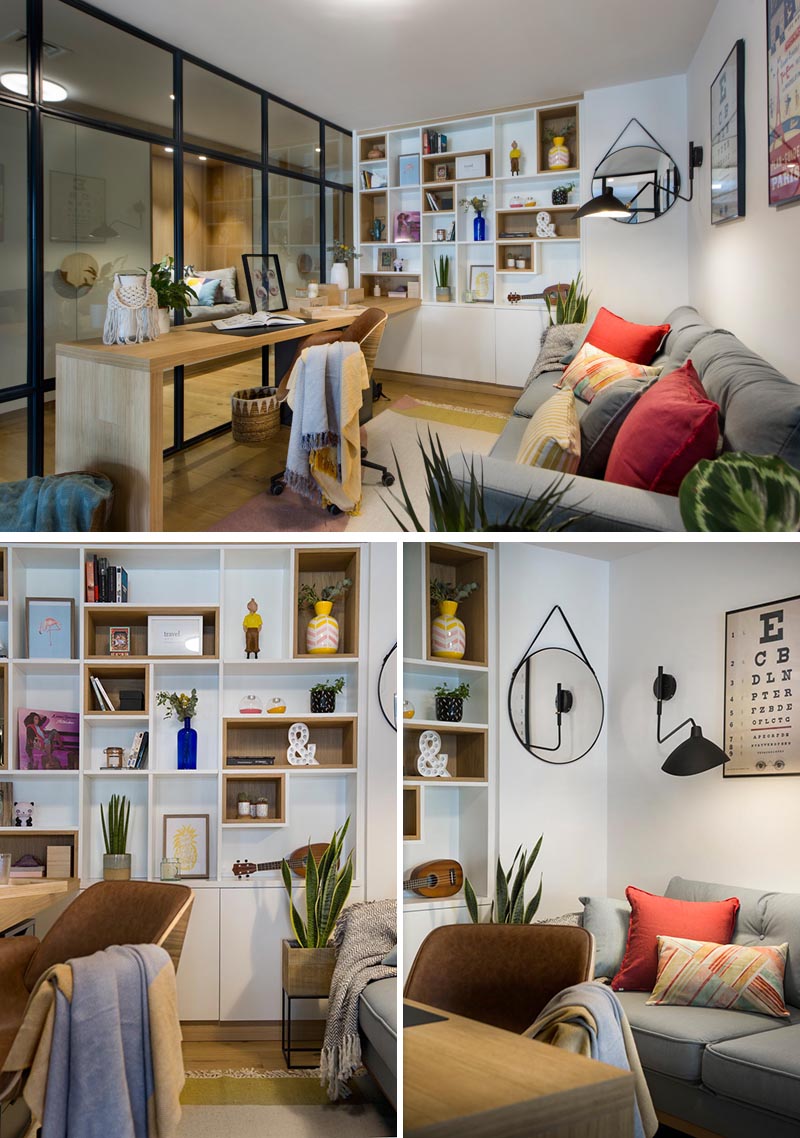 Photography by Vicugo Foto. Via
See more transparent home office designs here: