When you have a whole room to use for working from home, the space can be designed to be an oasis that drives focused attention.
Imagined by Fog Architecture, this work room we're exploring today is part of an eco-friendly apartment in Lviv, Ukraine.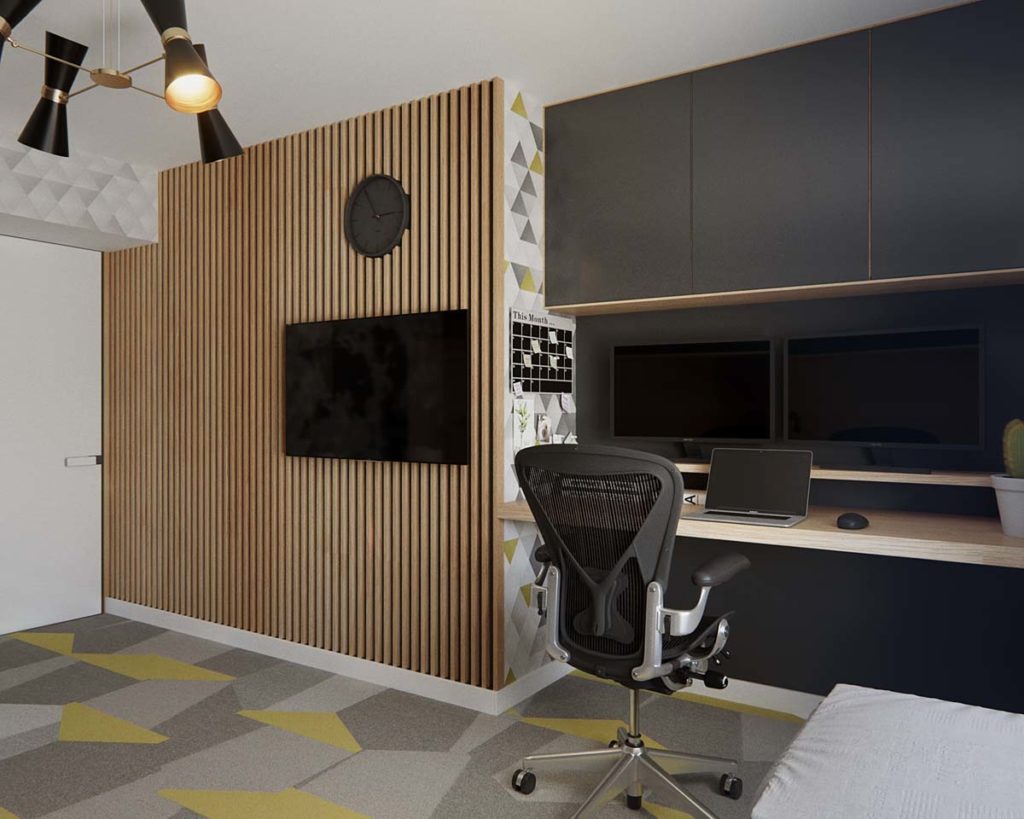 In a corner of the room, a floating wooden desk hovers between two walls right underneath a black storage space. With an ergonomic chair as the cosy support one needs for long working hours, this home office space is compact and simple.
Neutral color palettes were used to create a soothing feeling. Warm wooden slats define the wall right next to the desk, acting as support for the TV and a black wall clock. Luscious wood is seen throughout, from the desktop and furniture edges right down to the wooden background that defines the place reserved for the sofa.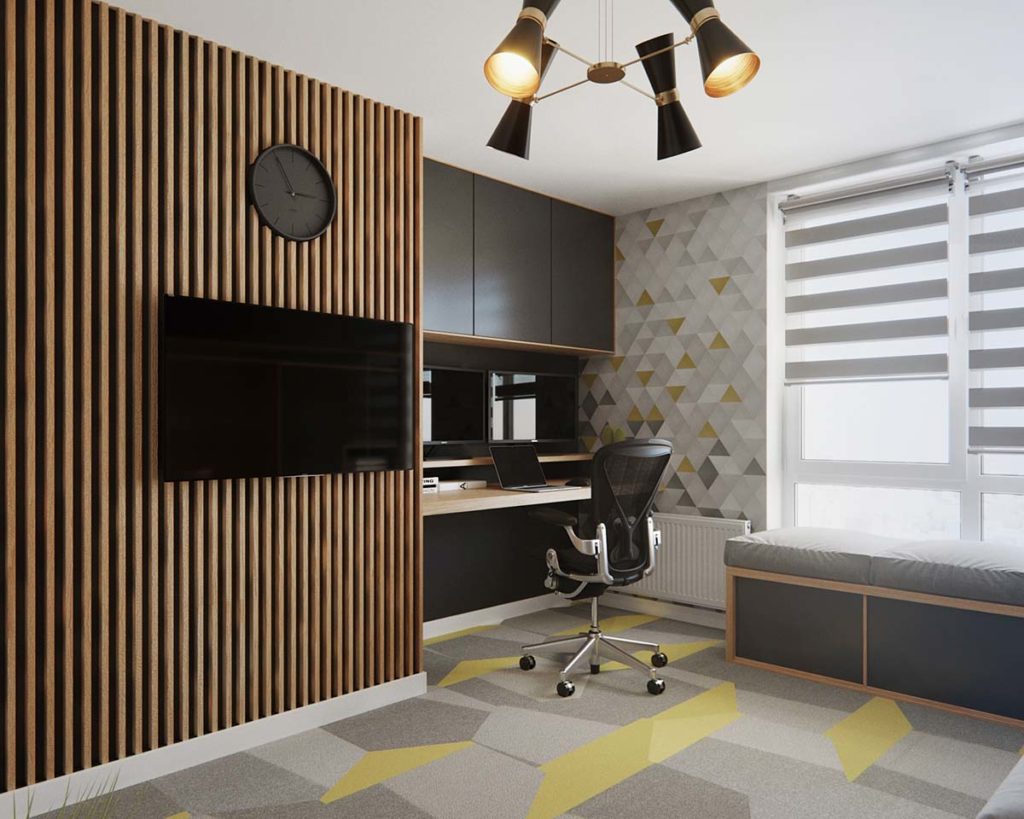 On the other side of the room, a grey sofa sits framed by custom furniture that display the same minimalist combination of wood and dark grey as the storage space above the working desk.
Inviting natural materials like wood always create a welcoming atmosphere. Beyong the textures of the wood, a wallpaper with playful geometry in grey and yellow maintains a sunny, cozy feel throughout.
That window bench looks pretty inviting for those times when you want to relax and take a breath while looking out the window.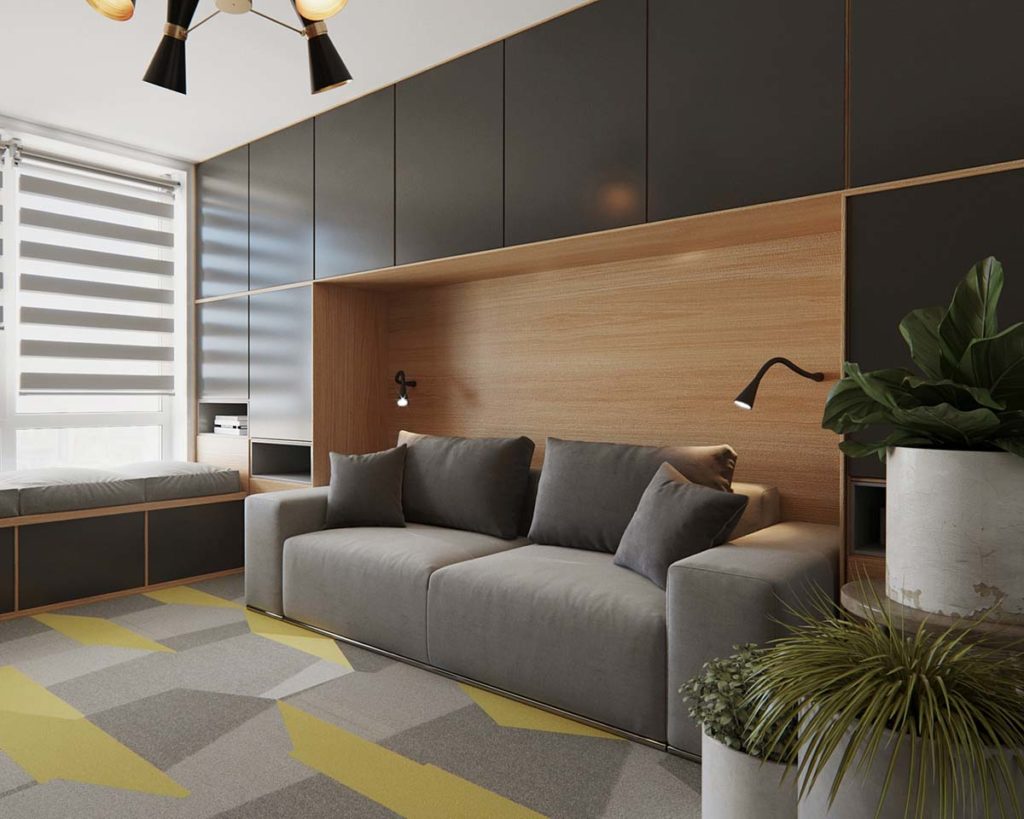 Even the plants in this work room have white and grey minimalist pots to live in, so that they visually become part of this brightly lit home office.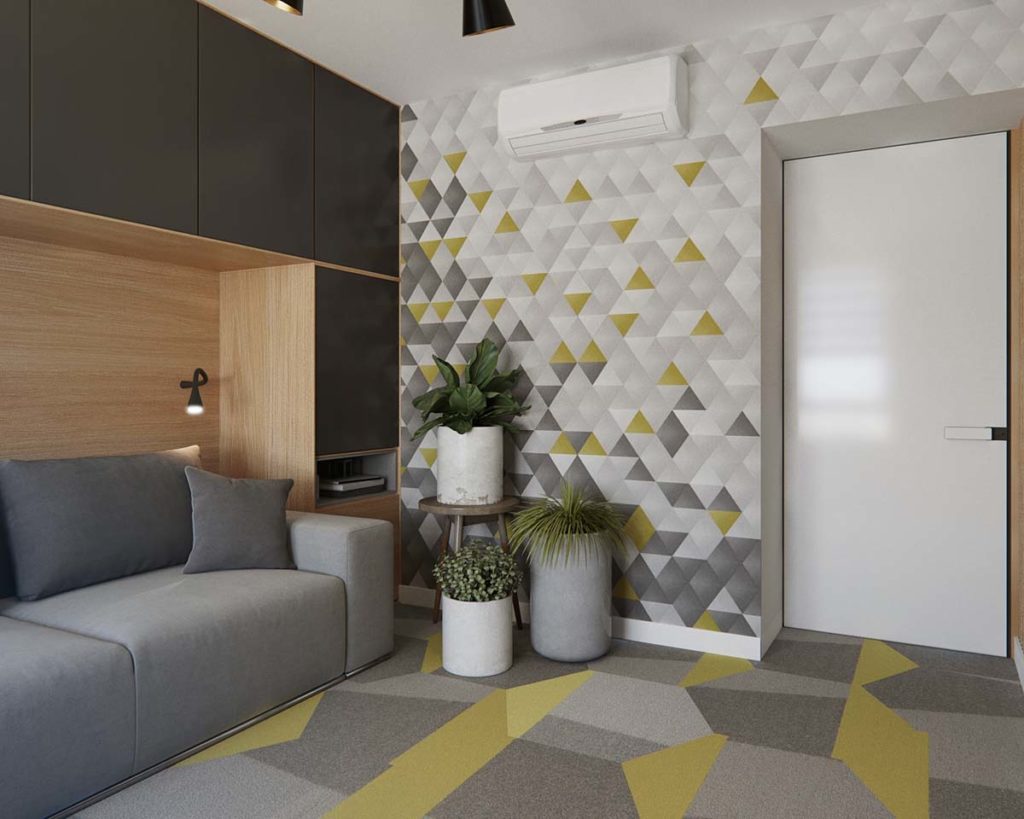 When you have plenty of space to create an atmosphere that invites your working muse over quite often, you can choose the best colors, textures, materials and furniture arrangement that suit your worklife. Here are a few more examples of how a home office room might look:
Museum-Inspired Home Office Overlooking the Metropolis
Soft Industrial Home Office Flashing Black Brick Wall