A soft industrial home office style can easily become your prefered environment while working.
The workspace we're exploring today displays a simple yet powerful atmosphere backed by dark colors.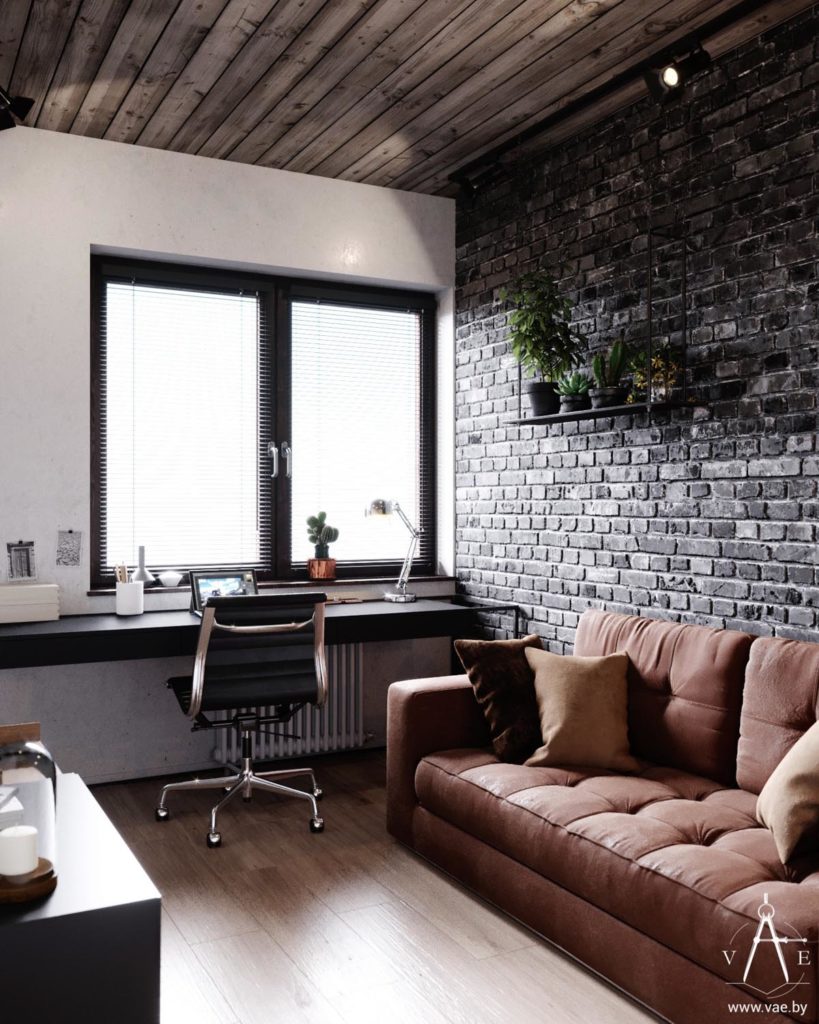 Imagined by VAE, this industrial home office room design balances the warmness of the wood with the cold, industrial feel of a brick wall and dark colors.
Wood above, wood below. A more rugged wood was chosen for the ceiling, while the floor got stuck with a softer wood version. And in between these softer materials, a black brick wall holds the attention with its dramatic design statement. An industrial style could not be complete without a brick wall, so if you guessed that the whole house looks industrial, it does.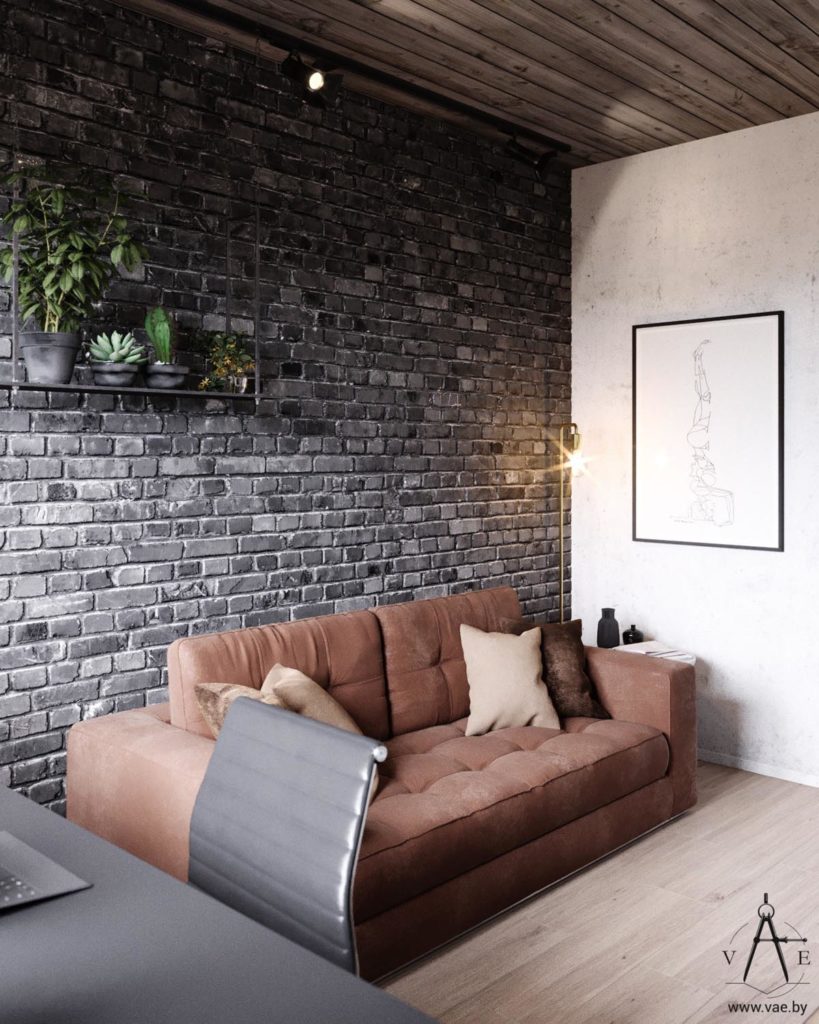 Keeping the same black theme as the window frame, the black floating desk and dark chair offer plenty of elbow space and a comfortable, stylish way to sit while working. Thin black lines supporting this industrial design can be seen at the end of the desk, the media bench and even the black spot lights on the ceiling.
This whole home office room is a space to create and also relax. Even though the room feels industrial, a few green plants placed on a hanging shelf against the black brick wall gives this office a much needed serenity.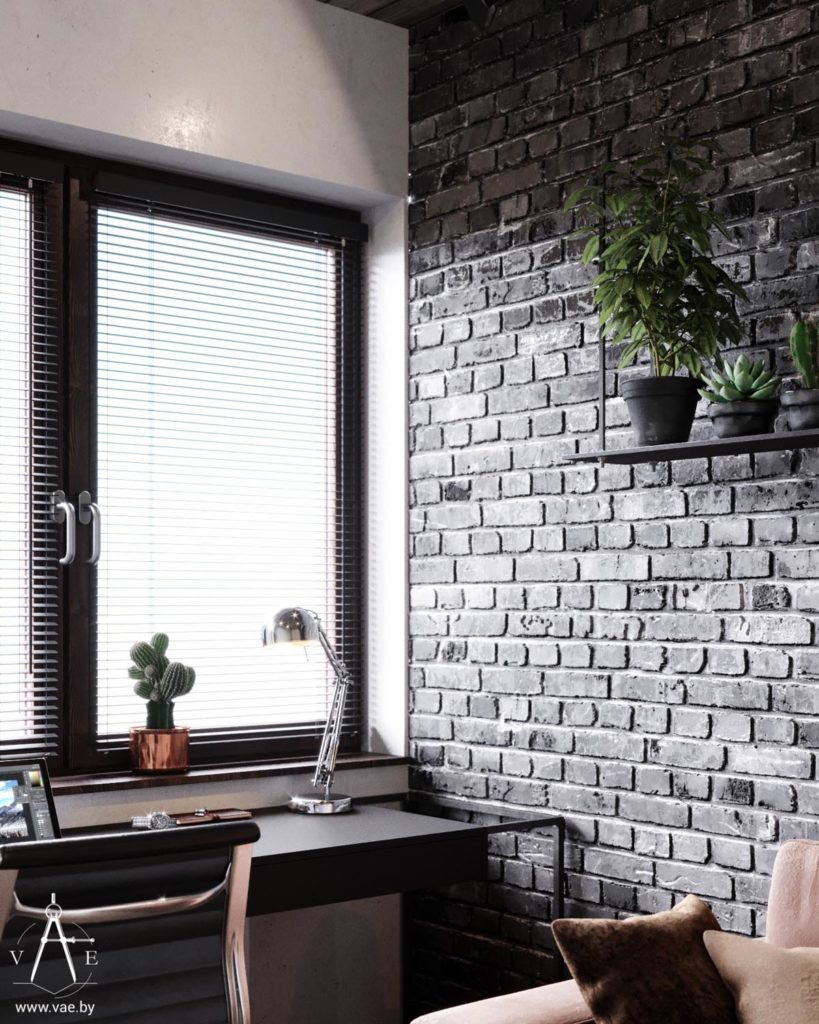 When it comes to light, black ceiling studio lights were mixed with a chrome desk lamp and a gold floor lamp in the corner right next to the sofa. This area can be used to take a nap, read, sit and think, meditate, whatever you can do on a comfy couch while taking a break from work.
Even the decorative details keep that same main theme – wood and black textures. Simplicity is key when creating a home office in a small space.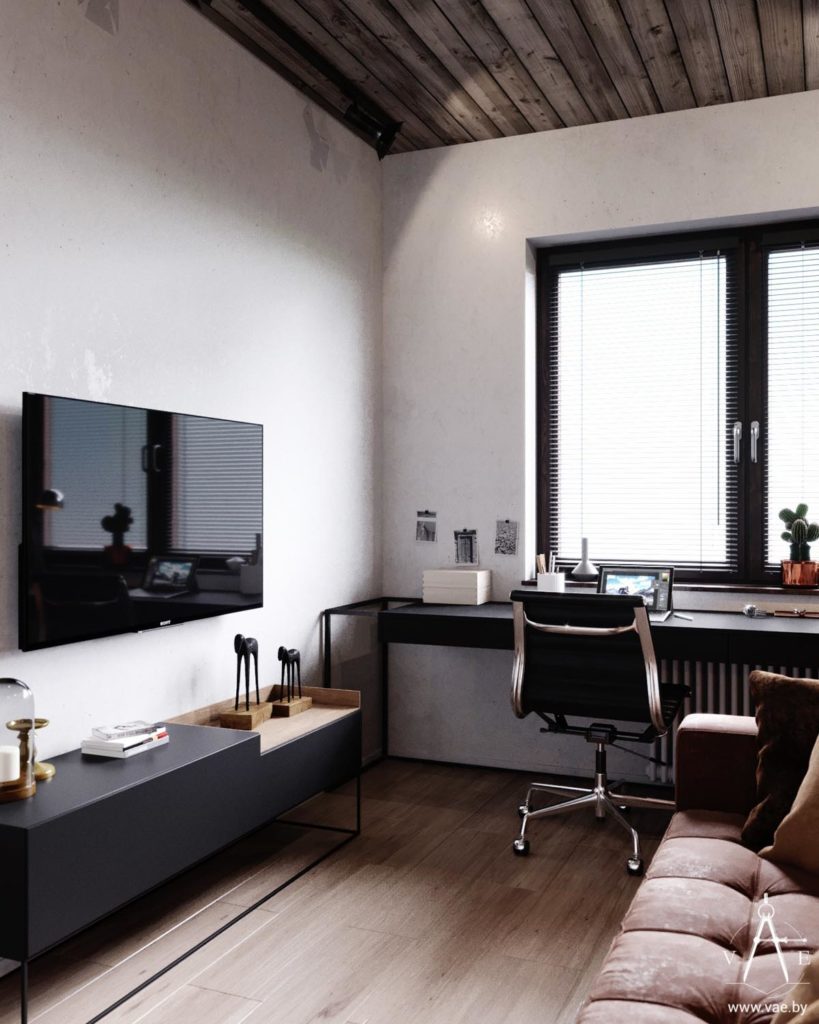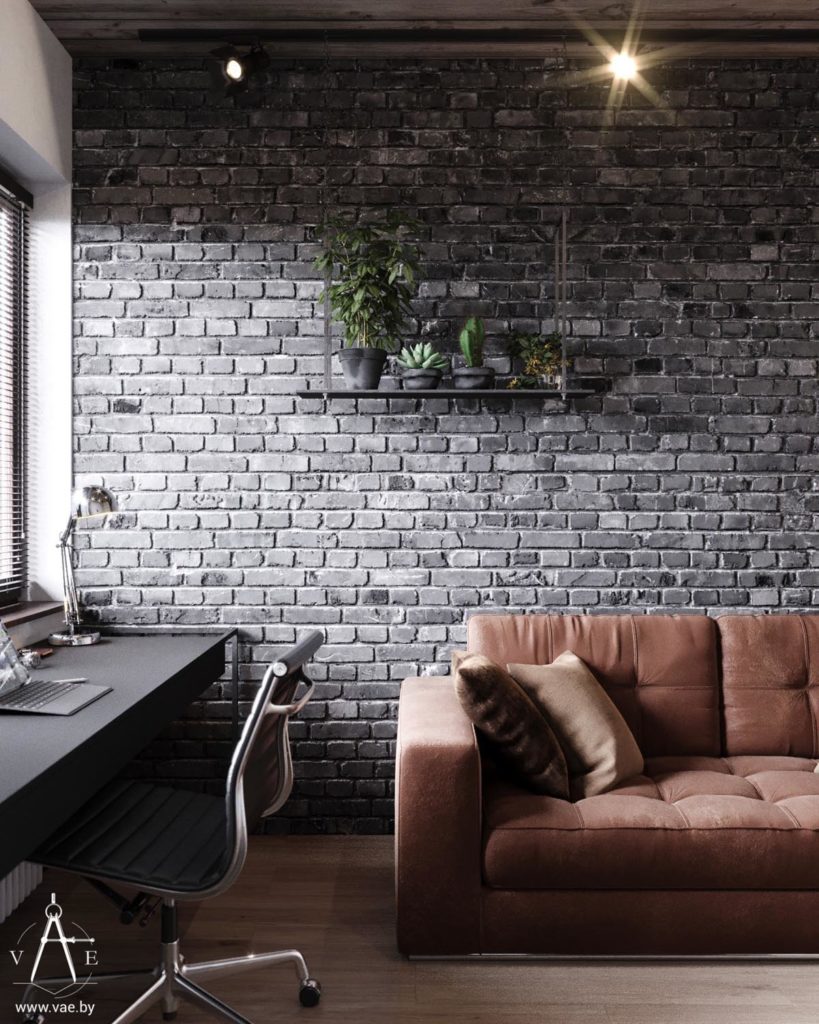 If you appreciate bespoke home office room designs that cater to the owner's preferences, check out these ideas, maybe you'll find what you're looking for:
Museum-Inspired Home Office Overlooking the Metropolis
Aquarium-like light-flooded Home Office