Inspiration comes in many shapes and sizes. You can see an idea in a kids bedroom and bring it into your living room.
Or stumble upon the best layout for your own space mirrored in a home office design you see online. A small bedroom workspace can be the spark you need to finally choose to work from the same room you sleep in.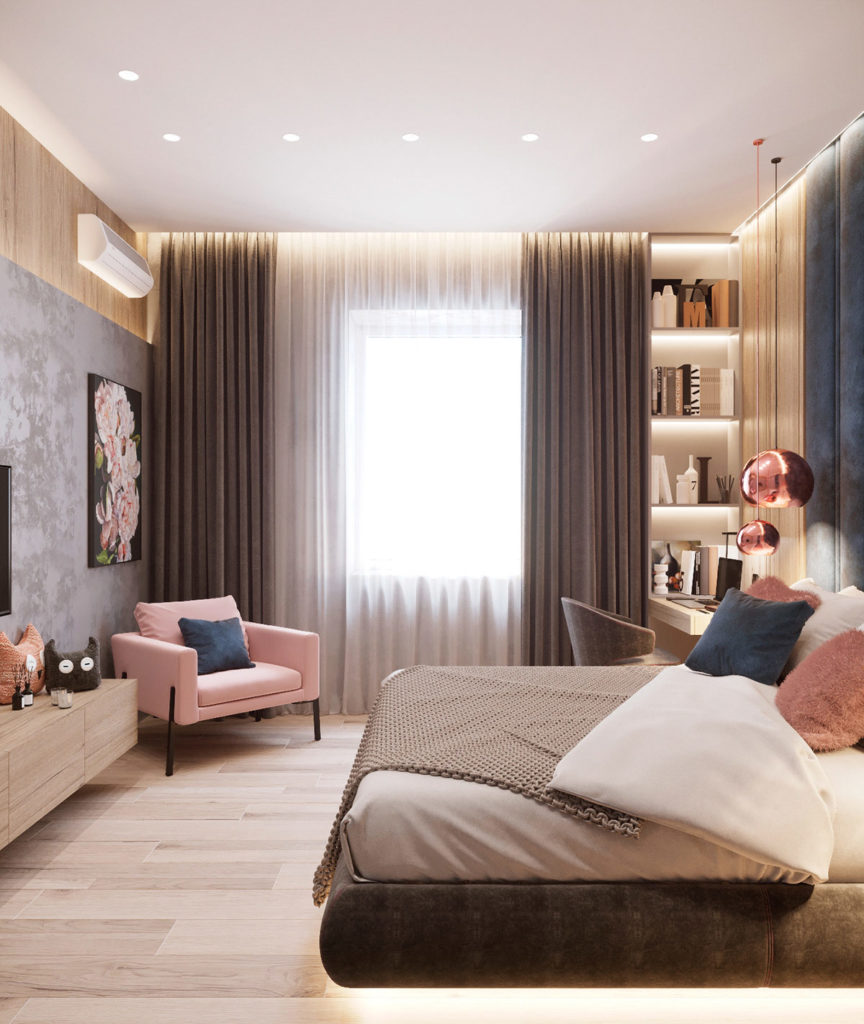 Let's explore a bedroom that mixes soft shades of blue and pink with copper accents to create a youthful interior design. In this serene environment, a floating desk with a slimline black table lamp creates a minimalist home office area, as imagined by Studio Dvordes.
This bedroom has its own office area, even though it's a small one. Imagined to be part of the overall design by being built out from the small shelving unit near the window, this small bedroom workspace seems to be part of the wood clad walls.
This makes the space look bespoke and organized. Carefully sized to fit the space, the small floating desk sits between the velvet blue headboard and the wall mounted bedside cabinet.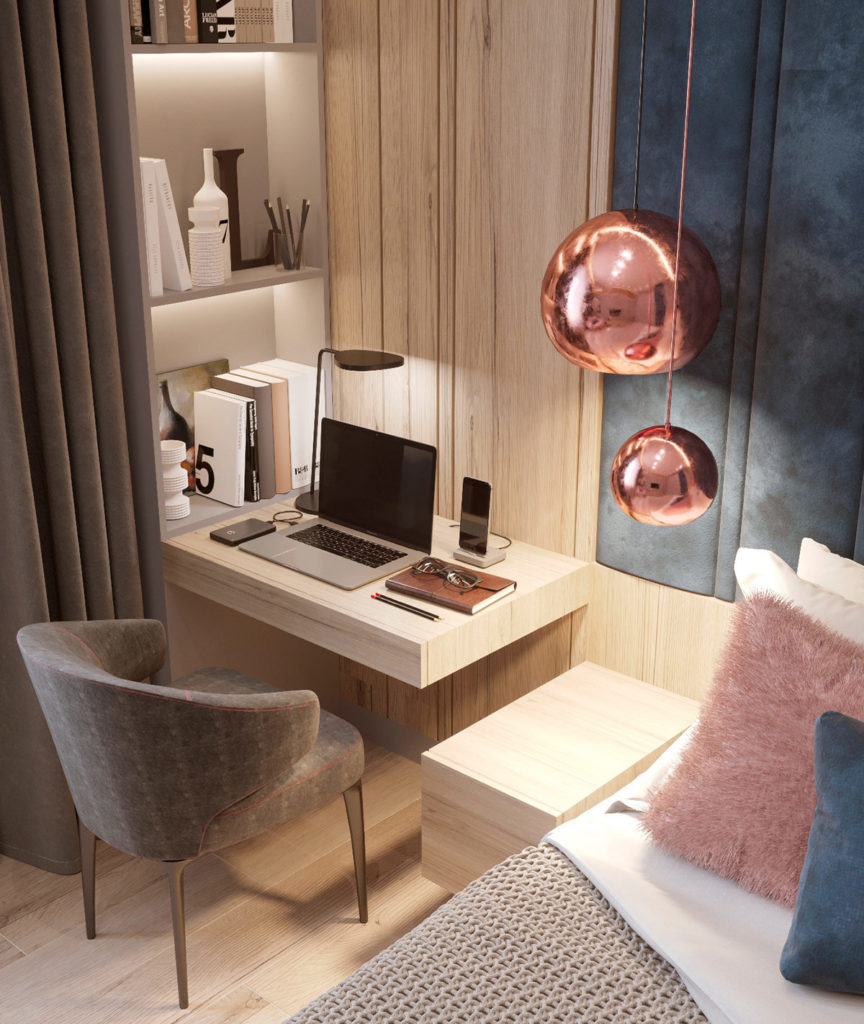 Zoomed in, this little home office space is perfect for a corner of the bedroom. Illuminated from three sides, the tight but stylish home office can inspire you to create your own small bedroom workspace if you can find some space.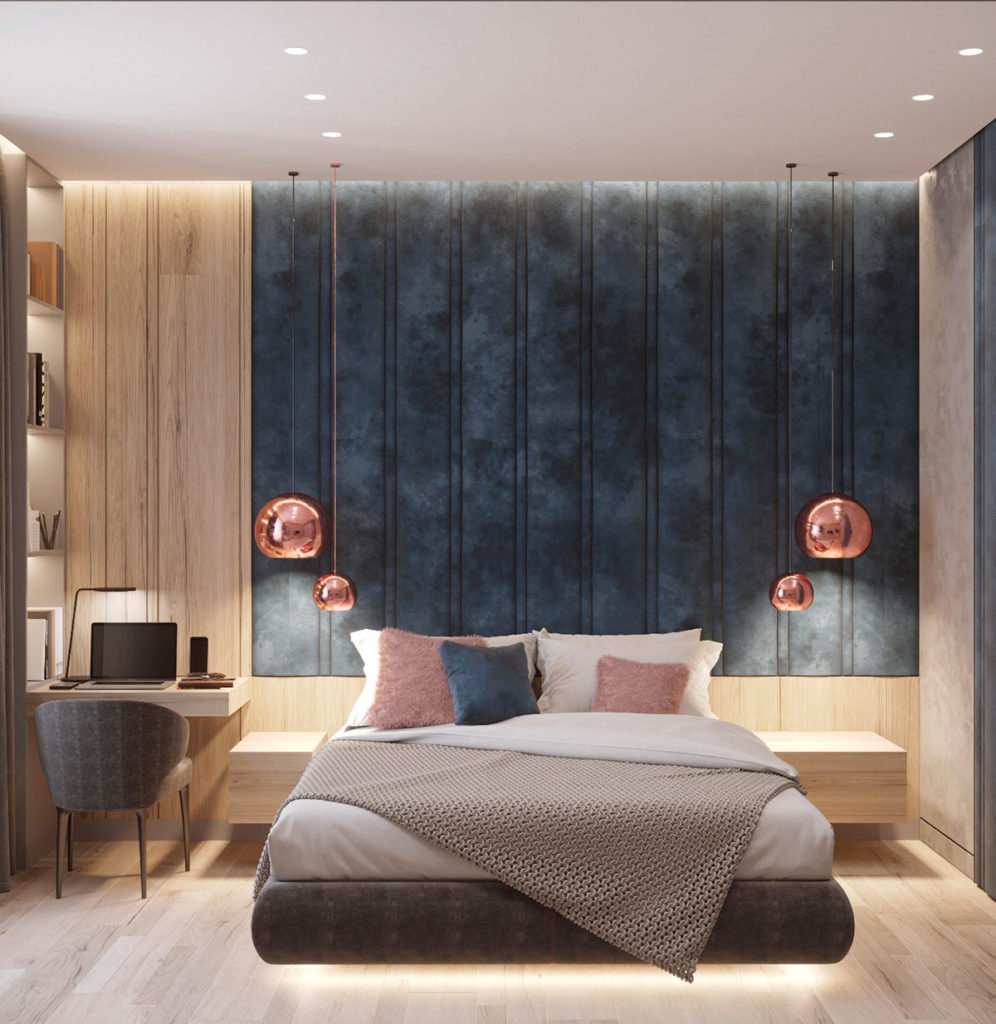 Opposing the bed, the entertainment and comfort area feature a wall-mounted TV, AC and minimalist furniture pieces that pull the overall design together. A floral art print mirrors the pink shade of the armchair, creating a soft contrast on the grey background.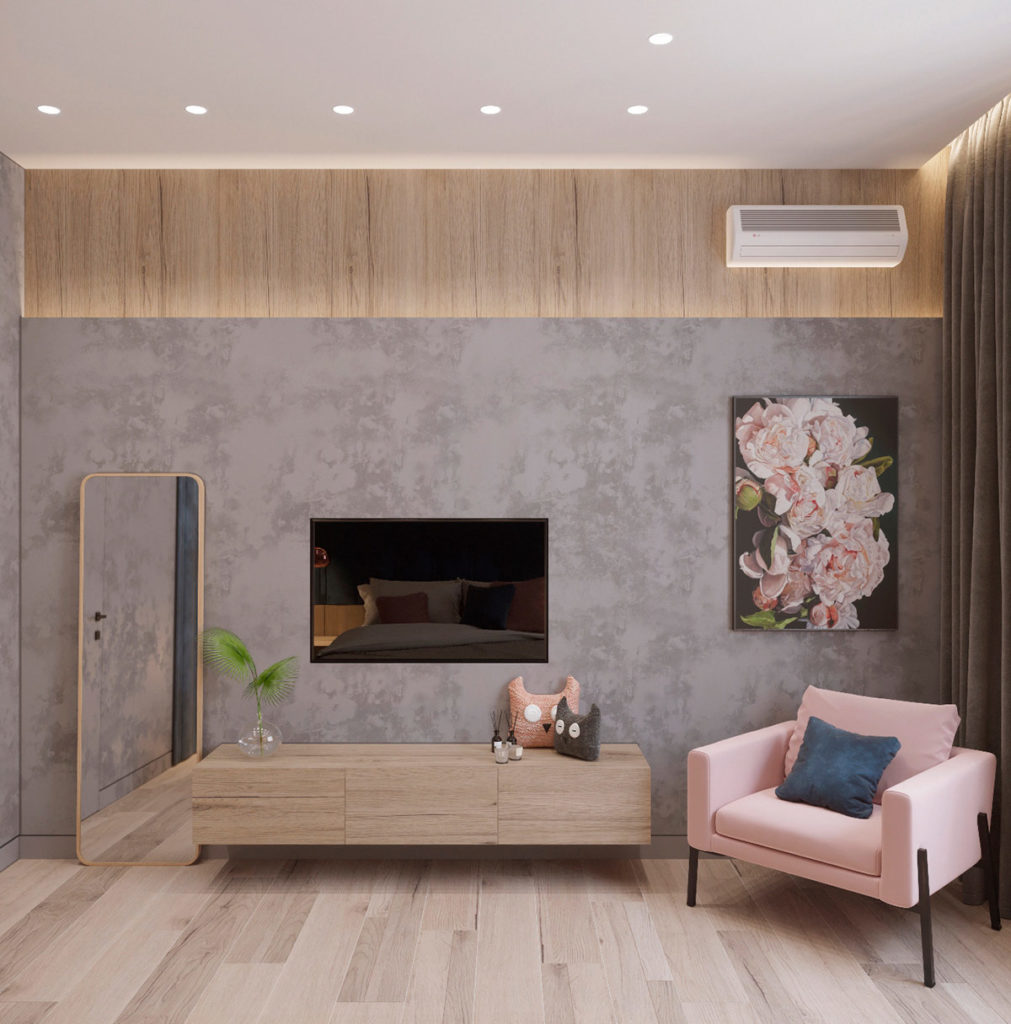 There are many ideas on how to create a corner bedroom office, as there are about setting up your home workspace in any part of the house. You might like these recommandations:
10 balcony home offices: small workspace inspiration
10 First-Class Mezzanine Home Office Spaces