What do you need in a private home office? Anything more than an uncluttered desk, comfortable chair, a library filled with research and relaxation materials and a cosy reading nook?
Sometimes you might need a luxurius fireplace, but in the case you don't have one, the office space we're about to explore is the next best thing.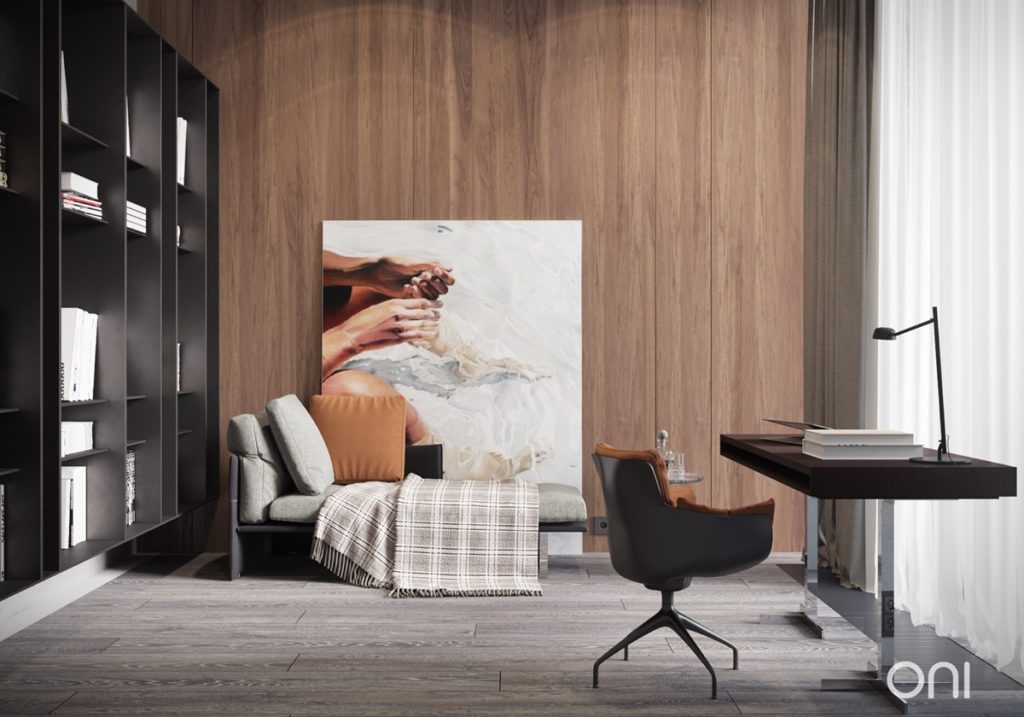 This modern home office design is half workspace, half relaxation cave. Imagined by ONI Architects, the home office we're about to look into in more detail is part of an apartment in Moscow.
Set within a grey background, simple and comfortable furniture pieces occupy as little space as possible in a rather tight room.
Contrasting different shades of grey with warm wood and cognac-colored materials seen in the chair and accent pillow, this space clearly encourages minimalism.
A 70s vibe is maintained through the display of classy wood panneling, while the art leaning against it gives the whole space a laid-back atmoshpere.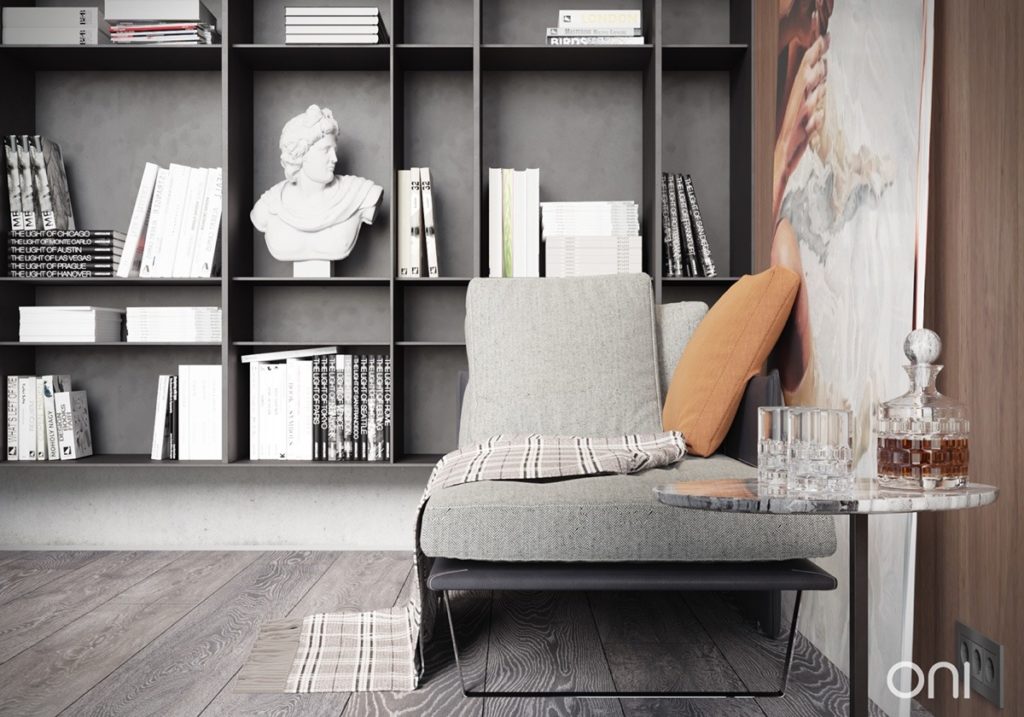 Within this private home office design we can see a deep desire for more space. Although this working setup occupies a small room, the simplicity of design and presence of natural light makes the home office appear bigger.
Only work must-haves are left here, that and some cognac on the coffee table in a corner.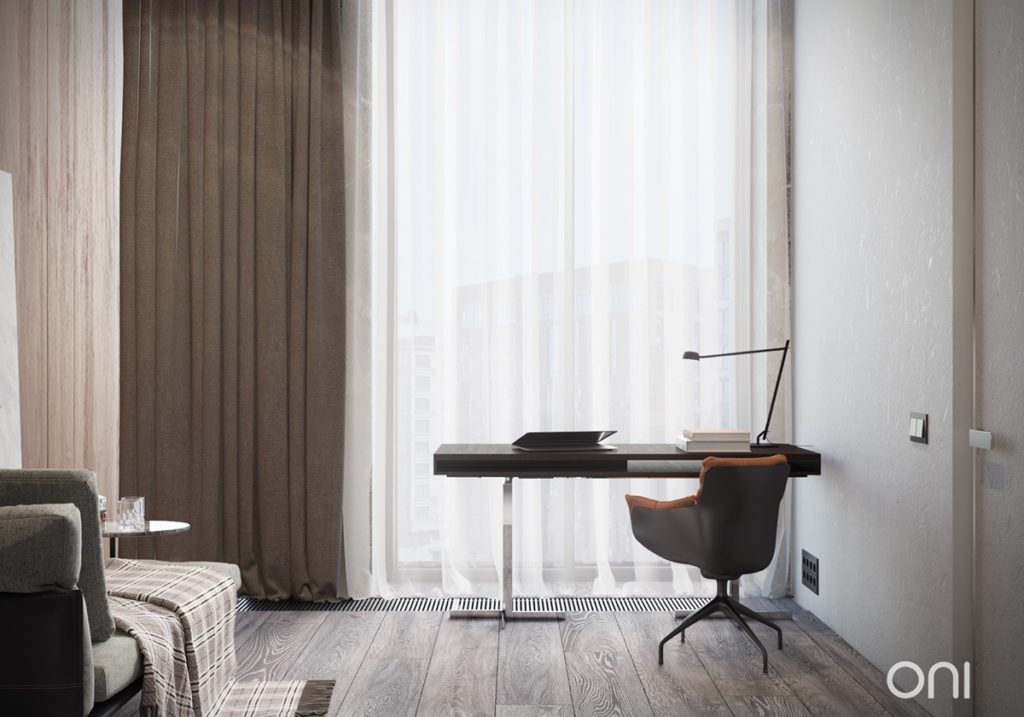 Seen from the window point of view, we get a clearer image of the scarcity of actual space and can appreciate how designers fitted just necesarry furniture pieces.
We also appreciate the balance given by the painting leaning against the wall – hinting to a serious yet creative space.
Looking around before deciding on the perfect inspiration for your own home office space is a fantastic idea! These resources will help you find more stunning workspace design examples:
Lunar Grey Home Office Flashing Moon Mural
Concrete and Velvet Grey Home Office Design