A grey home office sounds boring if you use only these three words to describe the space. But once you take a look at the pictures portraying a fantastic square space that showcases and elegant workspace design, you instantly understand why words are rarely enough to describe the feelings you get when you see a home office like this one – or like these 10 Home Workspaces With Concrete Appeal that will have you rushing off to start your own home office makeover.
Designed by Vizline Studio, this elegant home office keeps a balance between cold and warm nuances, all kept on a dark theme. The window helps flood the space with natural light during the day, while hidden lights and spotlights modifies the brightness of the space when needed.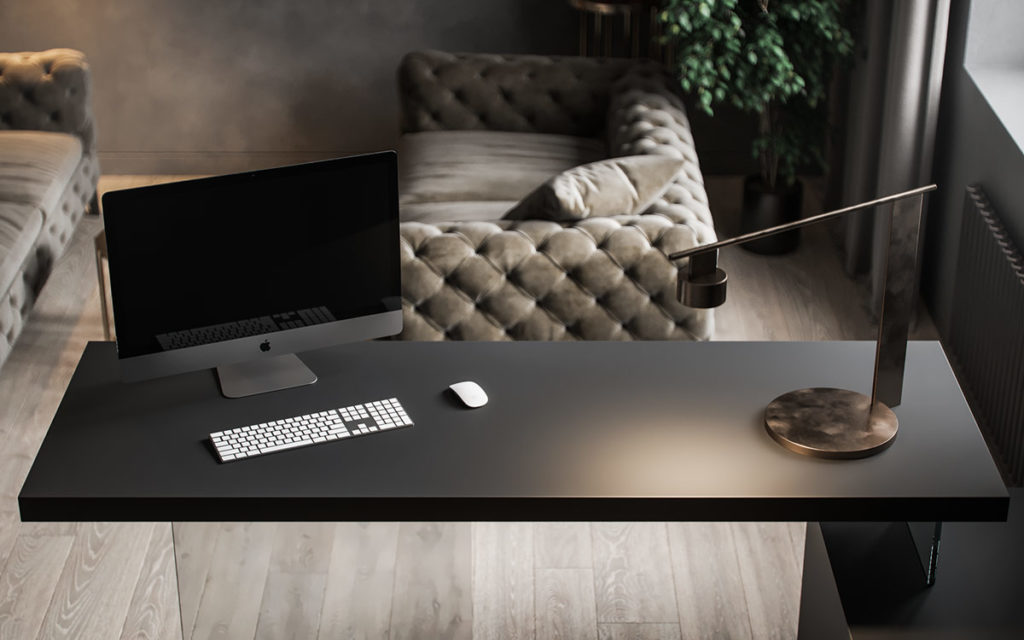 A simple working desk resting partially on glass keeps a minimalistic appearance, while the grey swivel chair completes the workspace. Keeping an uncluttered tabletop is key to productivity. Nothing but the computer and a desk light can be seen on the workspace in this imposing home office.
Take a good look at the details – you will observe different textures and lines coming together to shape a soothing overall feeling. Even if the colors seem cold, the simplicity with which this room was created gies off a very inviting vibe.
Chesterfield sofas in grey are placed facing each other. This way, the space becomes a scene for business deals as well as relaxed conversation.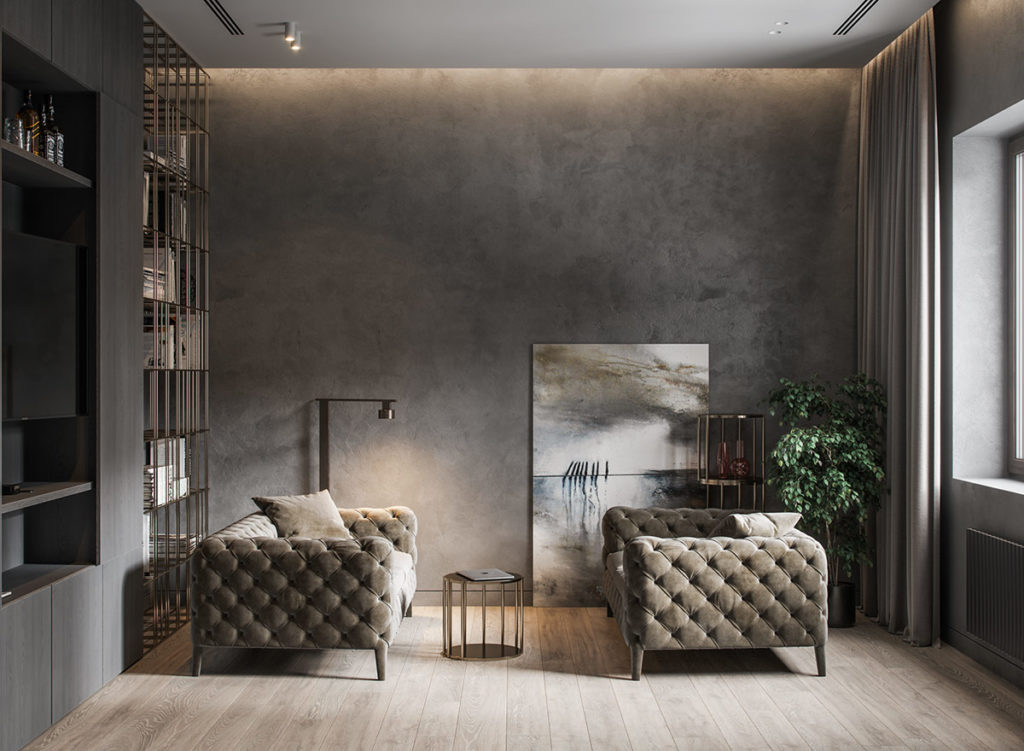 A plant in the corner of the room and the painting resting against the wall break the monotony of a rather professional-looking working space. That doesn't mean that the owner can't relax while having a drink after hours and listening to the news on TV.
Storage space and shelves behind the office desk all keep the same design lines as the rest of the furniture. The industrial appearance given by concrete walls is rather toned down by the materials used in the sitting furniture – regal velvet.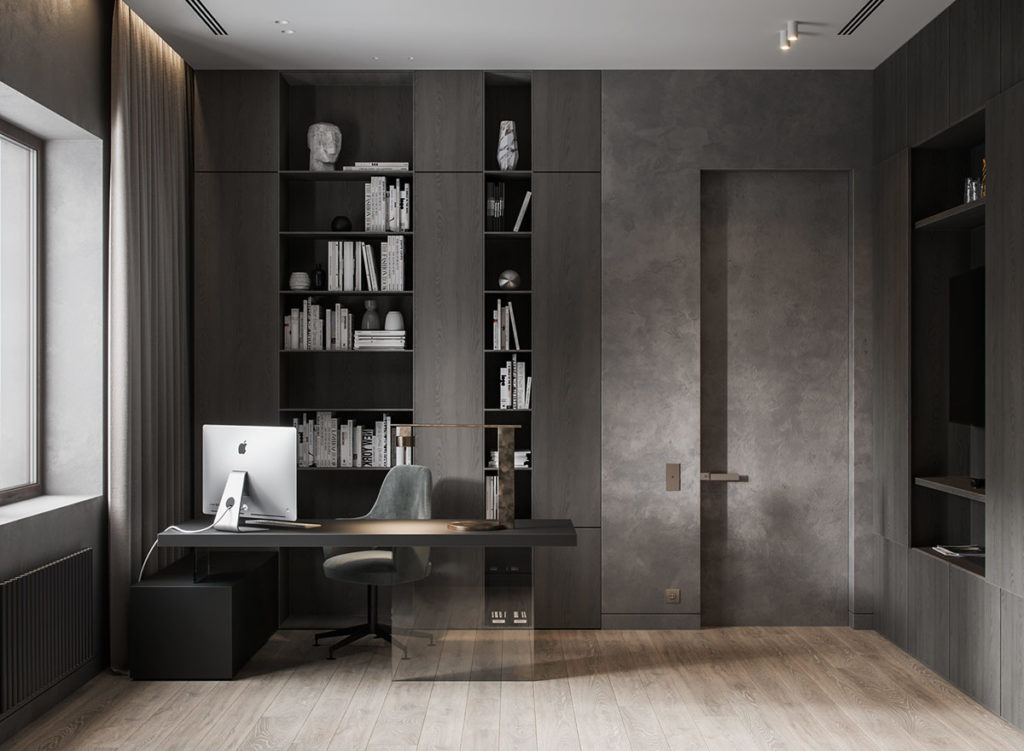 Even more books fit behind one of the chesterfield sofas, in an elegant bookcase fitted on the wall. The same thin, golden lines can be seen in the coffee table's support. Eveything in this elegant grey home office was carefully chosen to create a dramatic effect.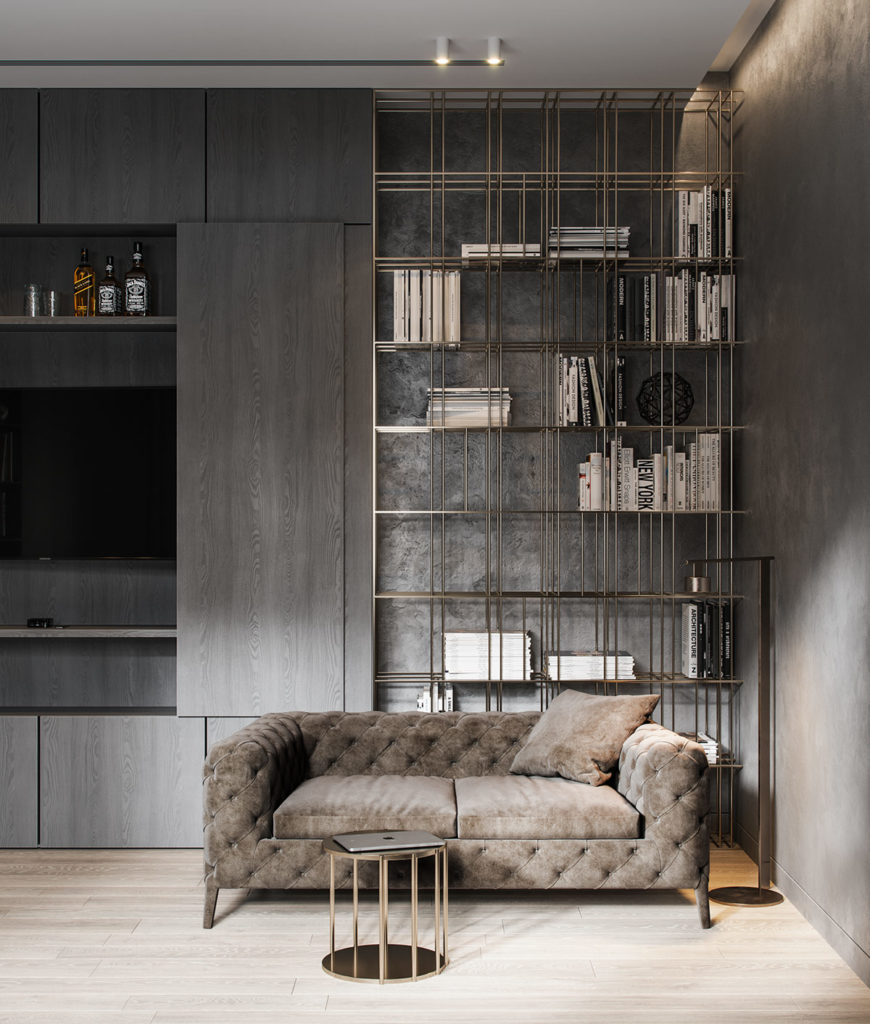 Find more inspiring home offices right here:
Majestic Luxury: Modern Meets Classic Workroom Design
Lunar Grey Home Office Flashing Moon Mural