If your kid's room has plenty of space available, a bed and study room like this one will charm them and help with self-discipline.
It might look like it was designed for two kids, but the presence of only one sleeping nook – oh, and what a nook! – indicates that this is the territory of a single child.
Two identical desk chairs placed under an L-shaped homework desk might make you think that this is a shared kids room.
And yet this homework desk is split into two functions, each with its own twin chair. This is an ingenious way to separate the homework time from play, draw, paint time by changing the environment and hence, the space your child does these activities from. Just move from one chair to the next if you want to do something different.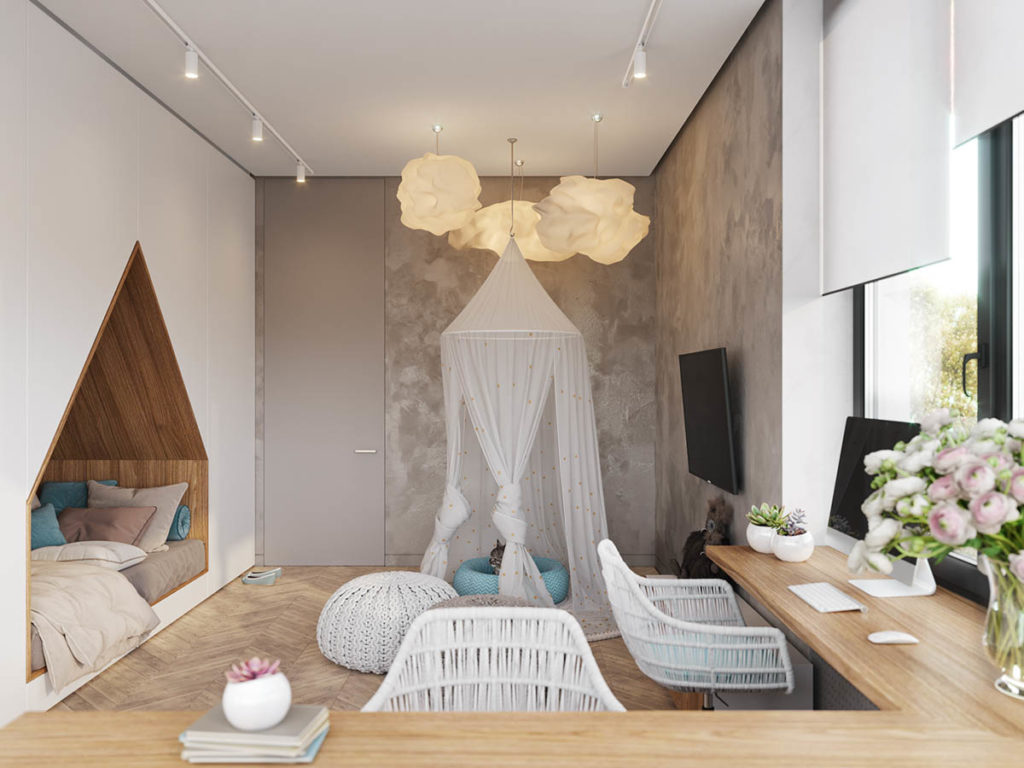 But since the rest of the room is an invitation to play – with the canopy hanging in a corner and a sleeping nook waiting for naps to be taken – this corner desk reinforces the sepparation of the space.
Ukrainian designer Alesya Kasianenko imagined an environment that grows with the child, but the recessed sleeping nook will forever remind them of a whimsical childhood.
The designer can totally switch to different design styles, as you can see in this Modern Zen Home Office in Wood, Marble and Velvet.
Cloud lighting floats above this serene scene, while knitted poufs bring softness and a care-free touch in such a magical bedroom. Rounded storage space with pillows seems to be the only ones available.
But then you notice the wall around this house-shaped sleeping nook and realize that it's actually a bespoke wardrobe hiding everything that needs to be out of sight in a kids room.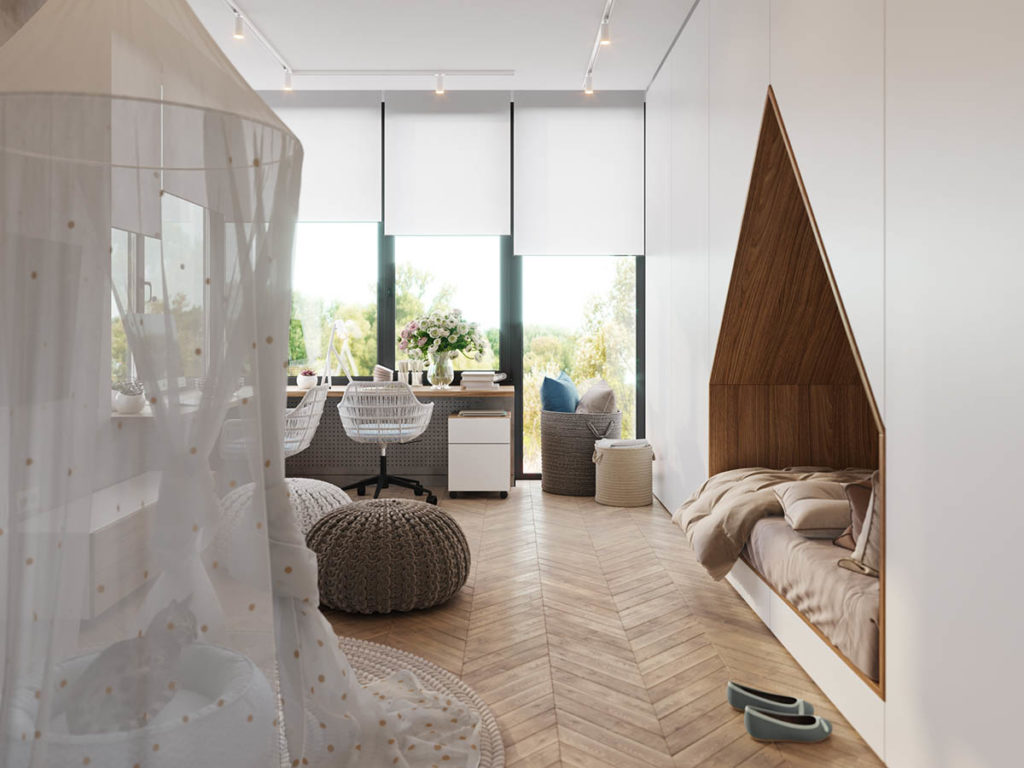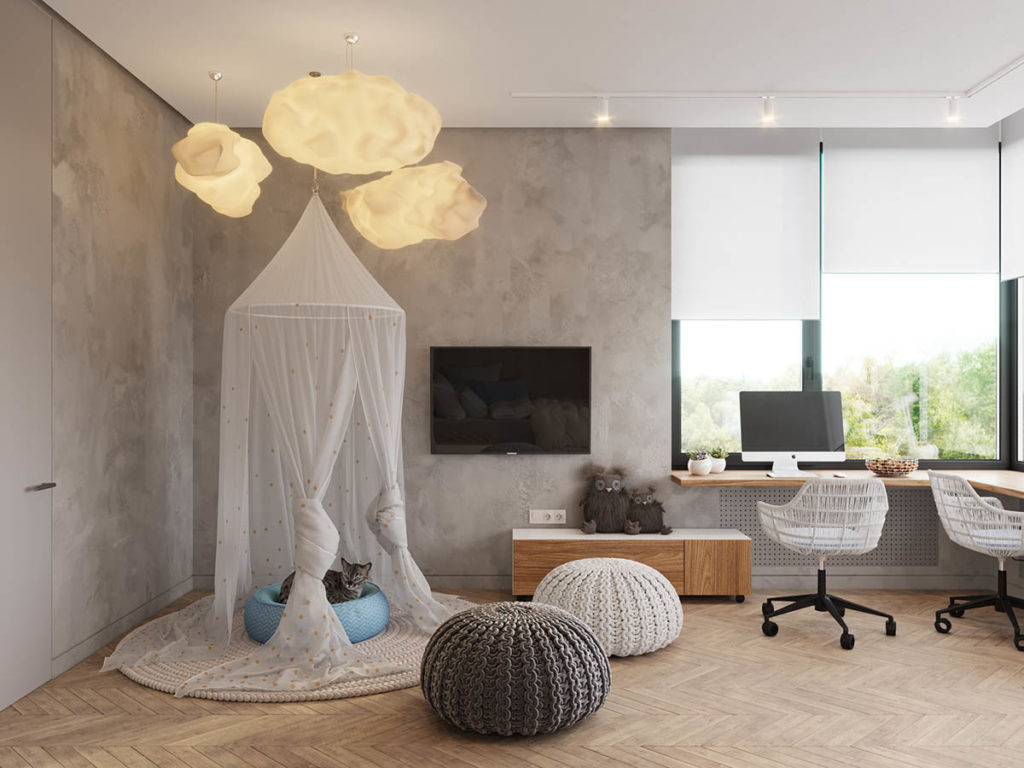 Here are a few more ideas that portray whimsical children's room design and also include clearly designed homework spaces, so that your child can enjoy all parts of growing up:
Modern study space that grows with the child
Lavish Teen Bedroom with Outstanding Study Space