Working from home with kids is a challenge. Especially when you have working hours and your child needs an occupation so that you can keep working.
And not any occupation will do, because how we spend the time constructs the person we become as adults. In order to reduce screen time for your kid and allow you to do your work, some things must be put into place.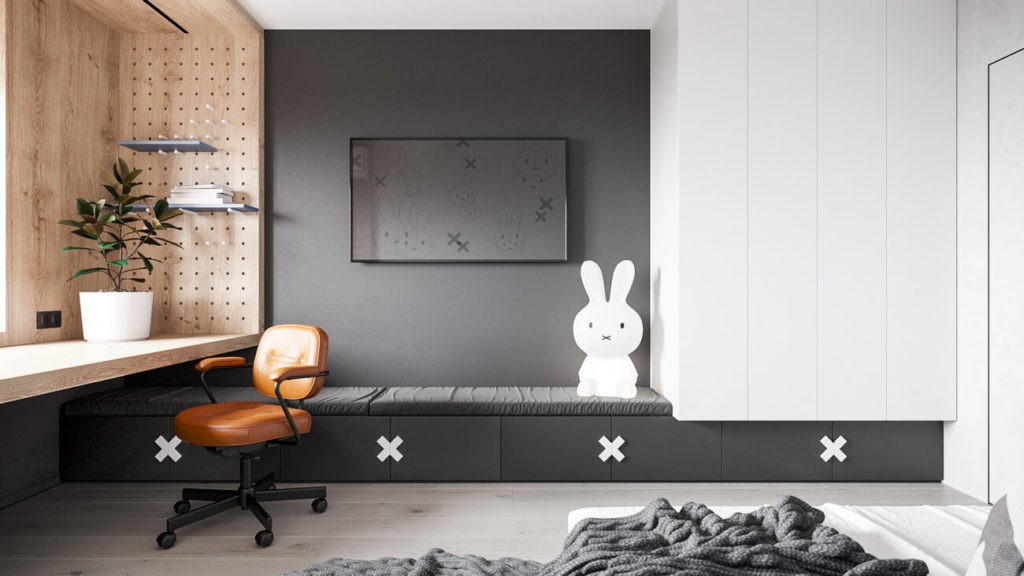 Having their own room is important to any child's development. This private space gives the kid a balance between rest, play and study.
So here is a fantastic example of a kids bedroom that displays a combination of pearl and copper as main colors, grounded by dark grey. Designed by Ira Lysiuk, this kid bedroom is simple in arrangement and that's what makes it attractive in the first place.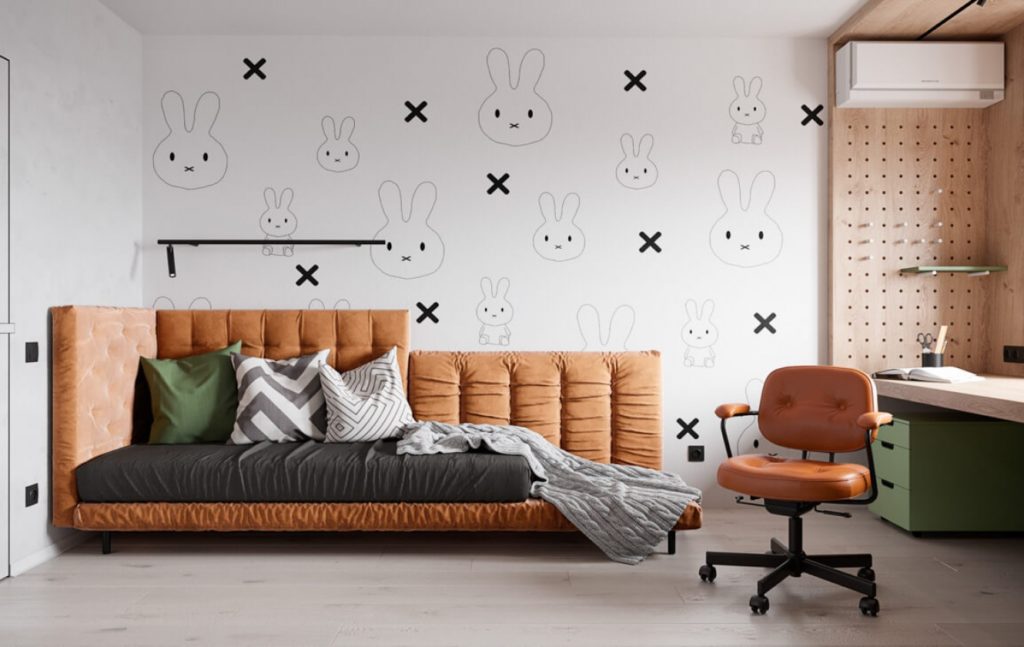 The space we stay in most of our day has a big impact on our lifestyle, our mood, our desires. Formative years need a good environment for a child to thrive. This is where interior design comes in – you can create a space where your child feels safe and secure, but also excited to do things that make them grow up into a happy, self-disciplined adult.
Employing the power of comfortable soft furniture made in Ukraine, the designer created a cosy space that's also bright and clean.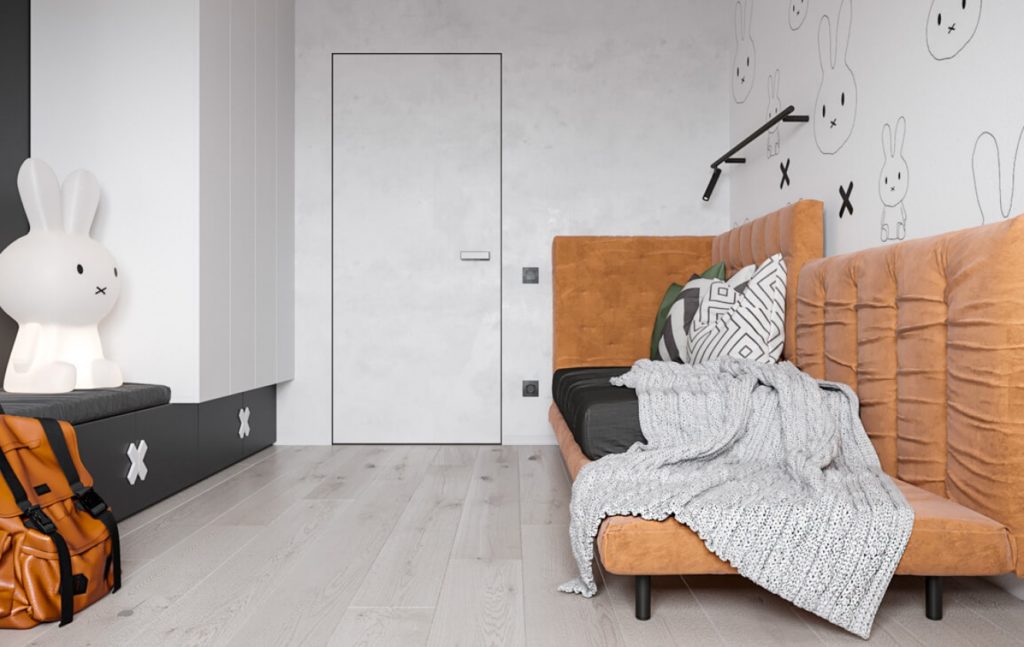 All around the big window, a wooden study space makes room for growing into a content adult. Flanked by pegboards on each side, this study space looks very inviting when it comes to being creative with the study space. Whatever items the child might need, you can always add more shelves and other elements to the pegboard and the space grows together with your child.
Decorative elements emphasize the whiteness of the walls and make each component stand out even more.
The whole apartment this kids bedroom is part of displays the same color scheme, as the designer tells us: "The bright clean interior of this apartment is balanced by black contrasting elements and rich copper-red accents in the furniture."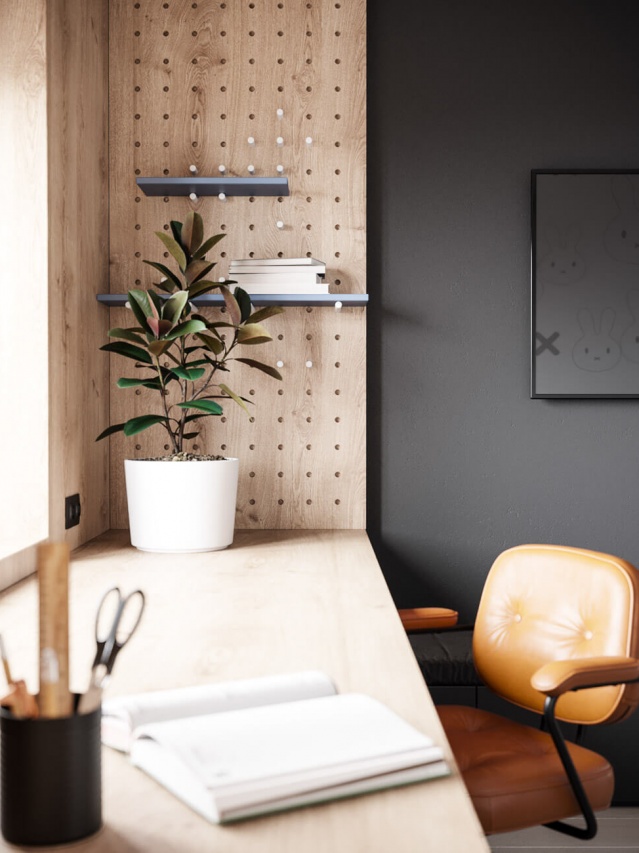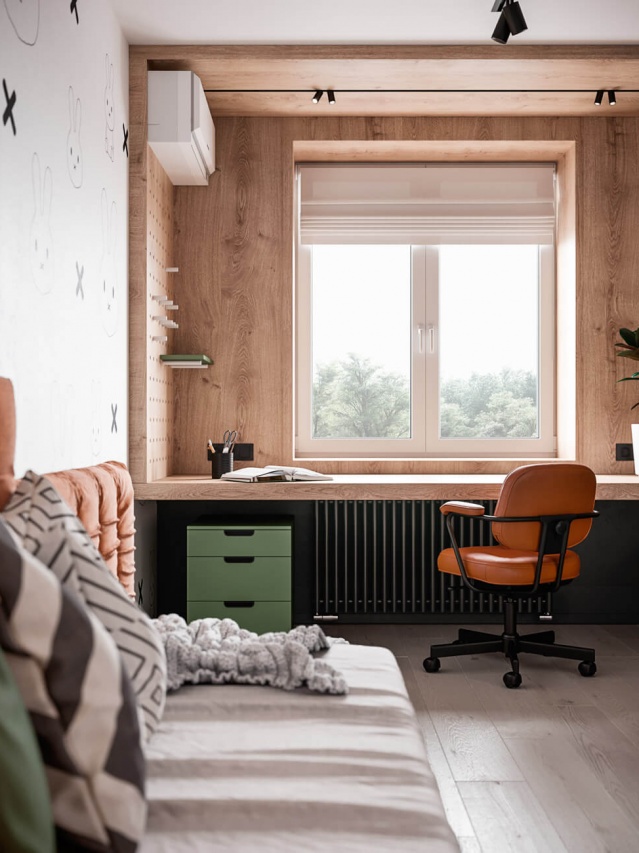 And since there's always more room for inspiration, check out these stunning kids bedrooms with exciting study spaces:
Lavish Teen Bedroom with Outstanding Study Space
Preparing for Adulthood: Teen study and sport bedroom