Working at an office desk comes in many shapes and forms. If you prefer writing by hand, a sleek minimalist desk design can encourage you to be more mindful when putting pen to paper.
Writing by hand feels like slowing down, allowing inspiration to flow without hurrying it up. Those moments when words just don't come to mind, moving your fingers across the desk's elegant design lines can draw you into thoughts about the inspiration that birthed this piece of home office furniture.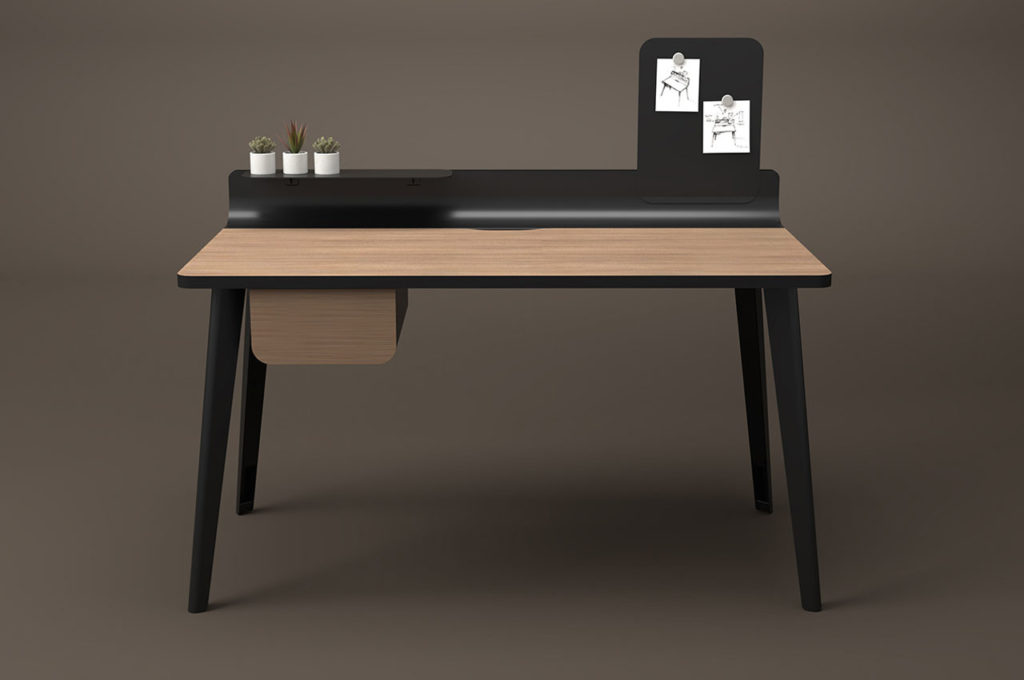 And from there on, writing gets easier. Coming to appreciate the work designers do on the furniture pieces we're surrounded by everyday is an experience in itself.
This sleek minimalistic office desk was designed by Rodrigo Torres for MUMA and was named the Blis Home Office Desk.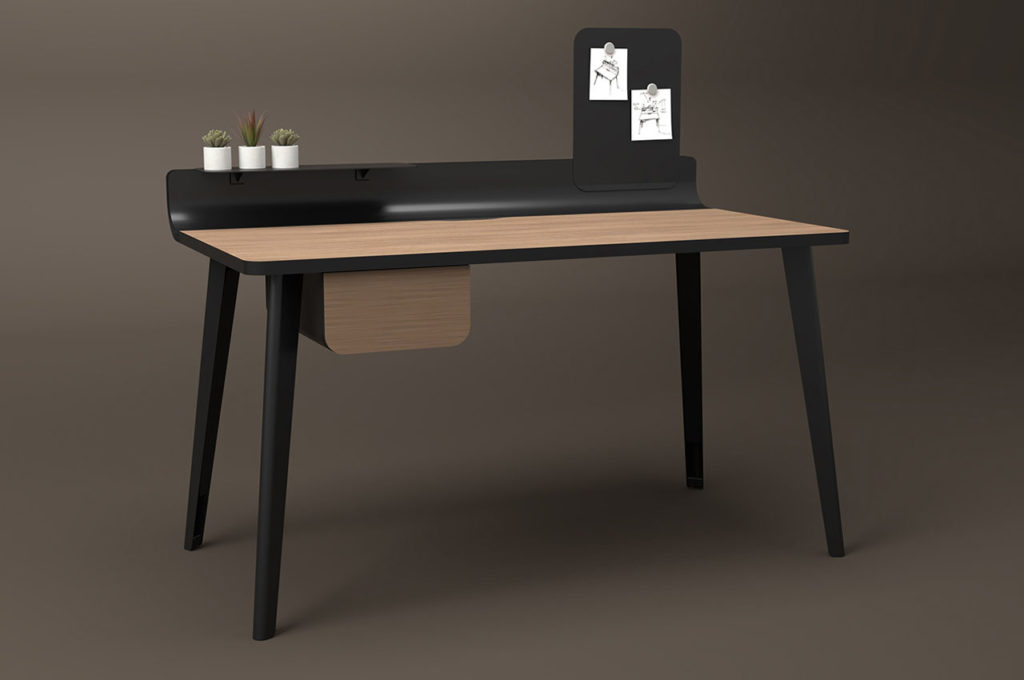 The designer's solution to organizing office work for a home environment is mirrored in the shape and functions of this customizable home office desk:
"Domestic par excellence. This home office desk was born from the need to bring into the domestic environment an object that allows the user to work in the best way, with all the functionalities of the office, but with a friendly, warm, homely language that fully represents the context where it's going to be placed: Home."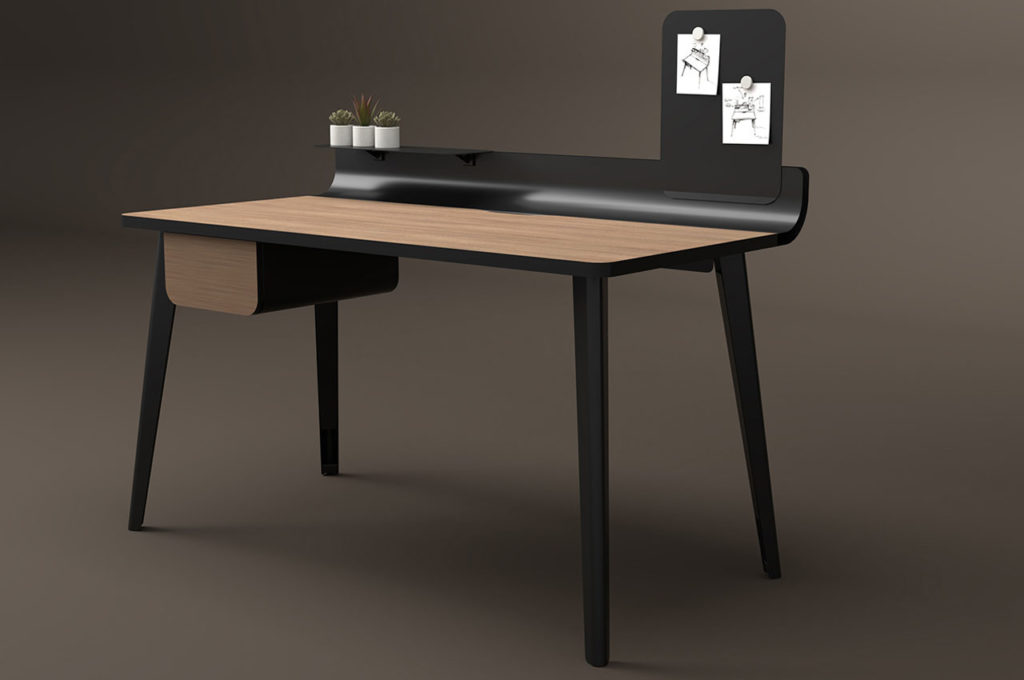 An elegant little shelf keeps your dearest objects close in sight while you work away at your desk. With a little board to also keep ideas in view sits on the other side of the desk. All this is supported by a wave-like edge that keeps everything on the table.
"Blis" allows the user to personalize his workspace through a series of accessories such as the shelf and the board, designed so that the user can give his personal touch, decorating the desk with his favorite objects: from a love letter, a photo of his family, to a beautiful flower."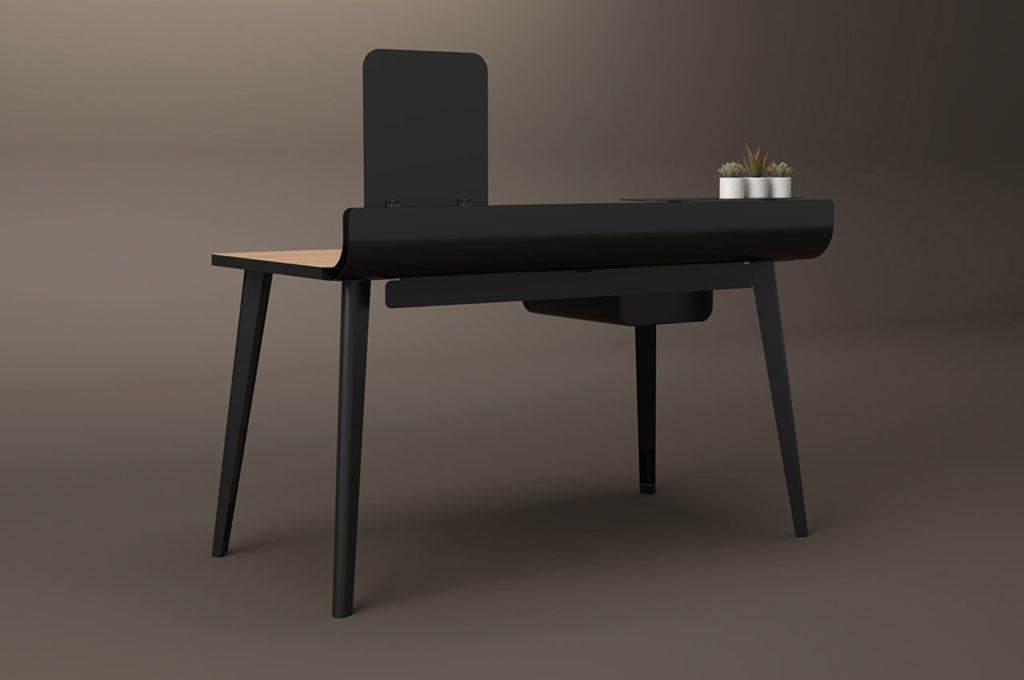 Writing a love letter to your work might be one of the most inspiring things you can do while working from home. And to know that your thoughts are supported by someone's idea transformed into reality is a different kind of appreciation. Remember that everything (not natural) that you see around you was once just an idea in someone's mind.
Keeping your home office clean and uncluttered is easy thanks to the imagination and solution-oriented ideas that turn wishes into hard facts:
"The desk has several technical characteristics that allow the user to work at home in a more efficient and tidy way: details such as the legs that allow cables to be hidden inside and funneled to the top of the table, give him the possibility of having a cleaner and tidier homework area. The surface laminates provided by the world leader Wilsonart, guarantee the highest quality and resistance to the furniture, allowing the user to enjoy his desk for many years", the designer affirms.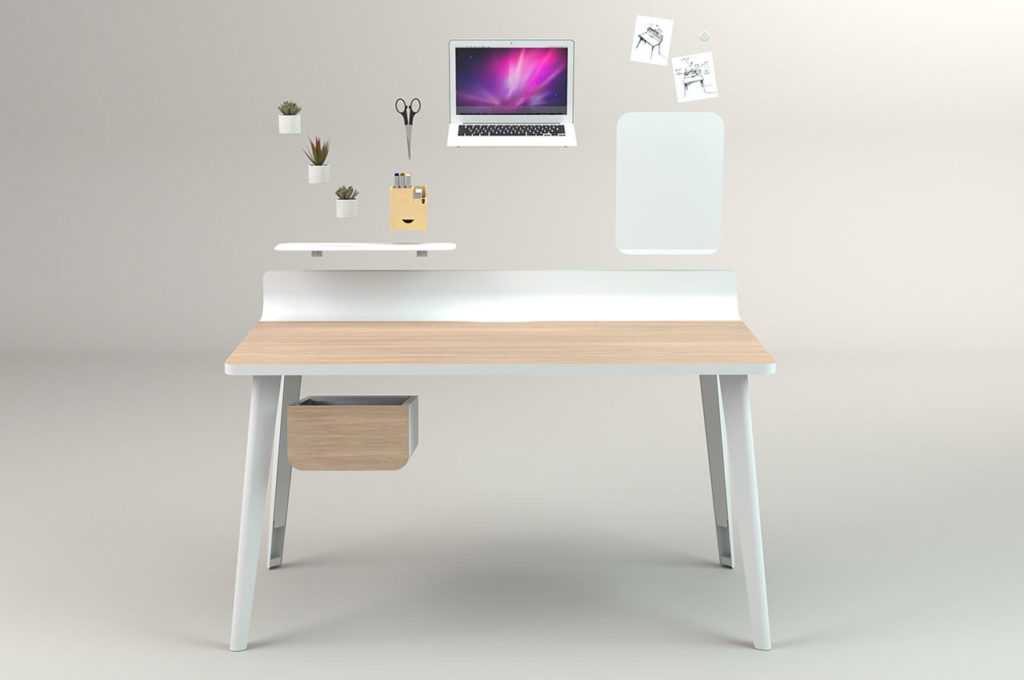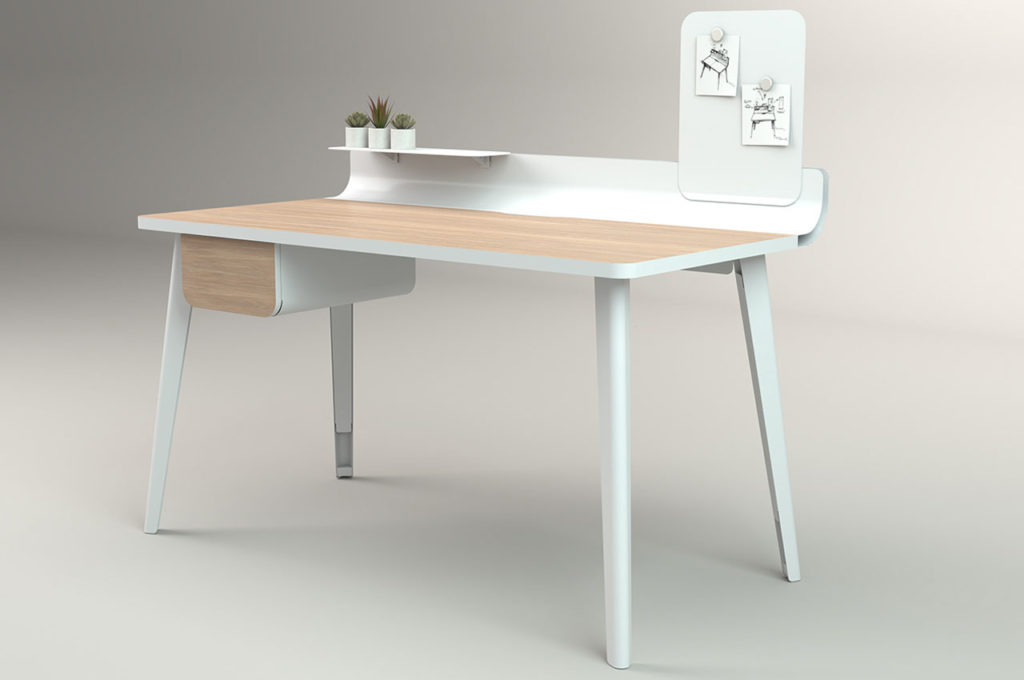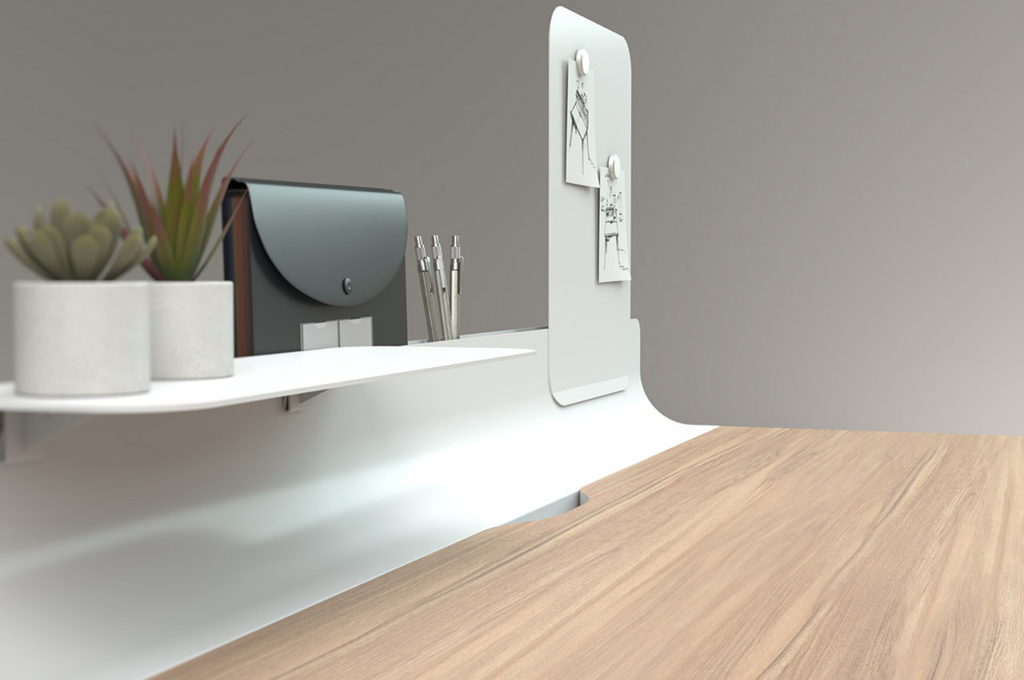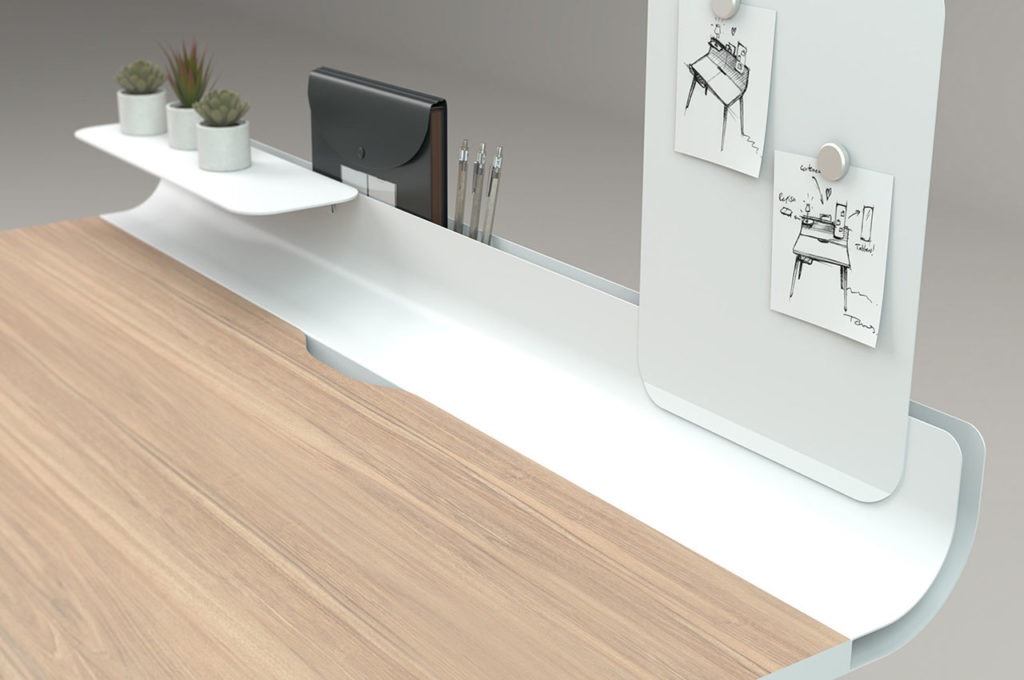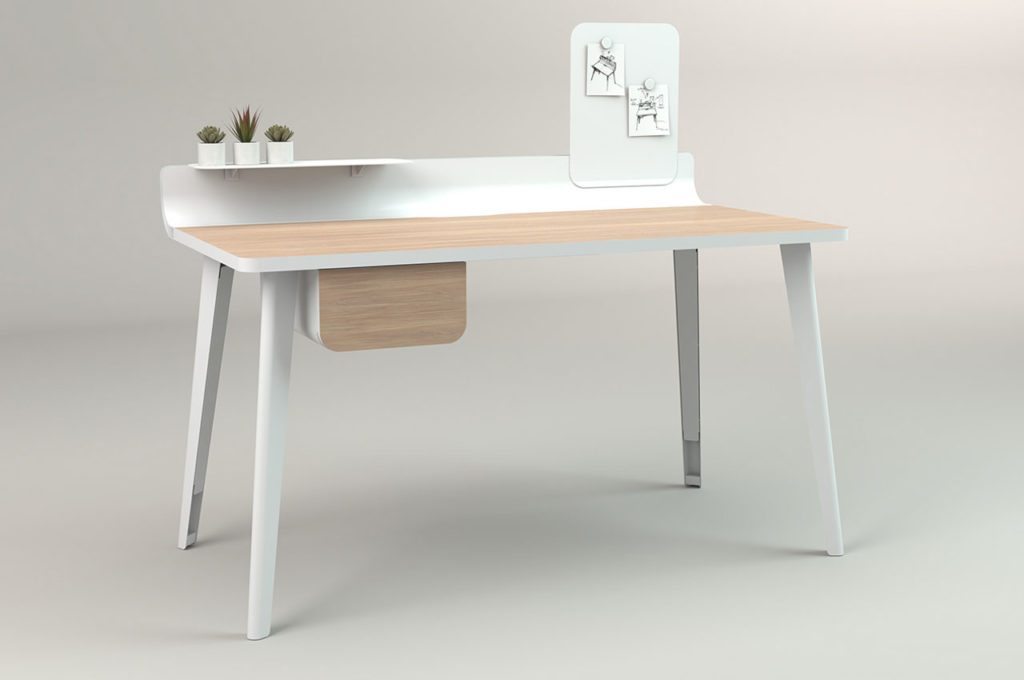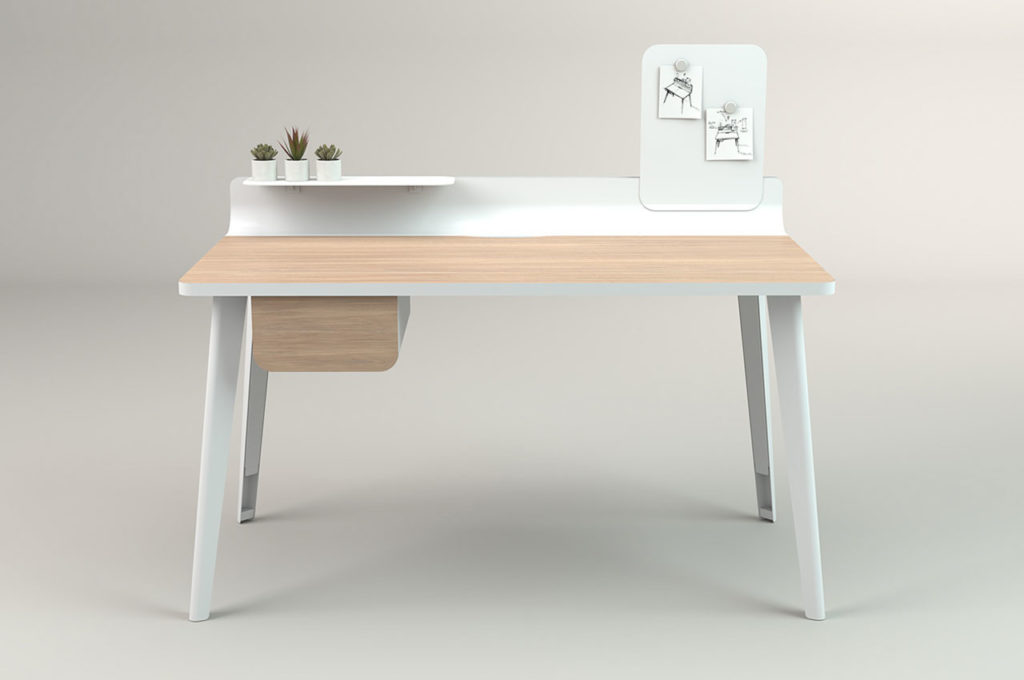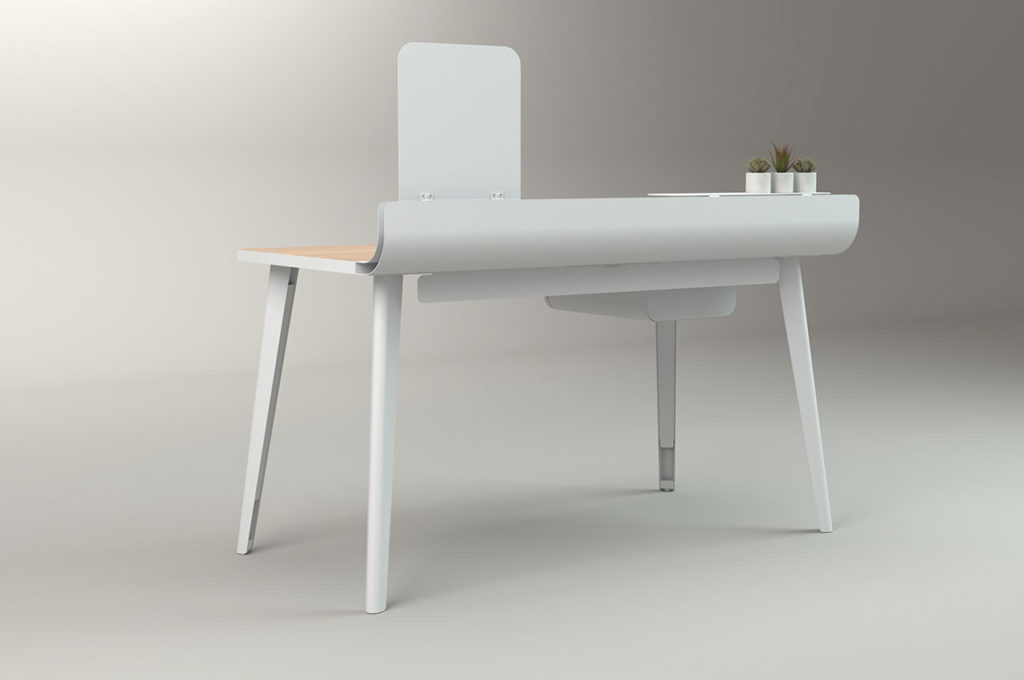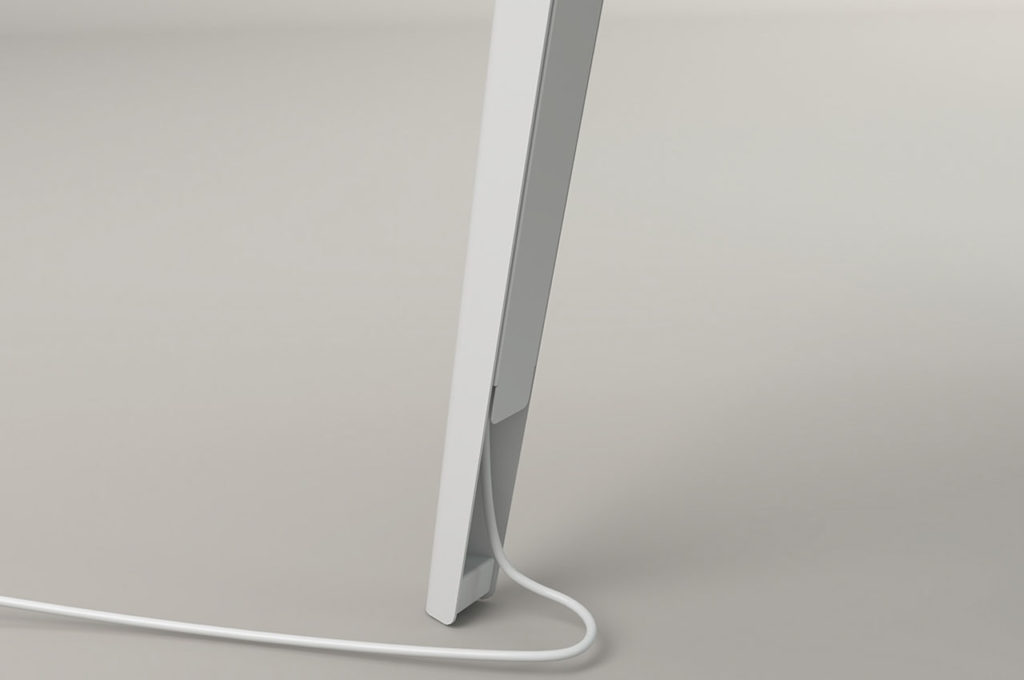 This customizable home office desk is one of the minimalist designs that can fit right into the place you imagined as yout future home office space. Here are a few more ideas to make sure you make the perfect personal choice:
WFH: Bespoke Desk Design vs Designer Workspace
Organic Form and Function for Your Home Office: Loop Desk