Home office is, at first, about convenience, then it slowly becomes about long-term thinking. If you might work from the kitchen table when you first start out, or maybe the bed or the sofa, you end up admitting that you have been ignoring back pains and unconfortable long hours. This mindset shift has you picking out the best furniture for your workspace, whether you're employed working from home, a writer or a digital nomad.
Even a digital nomad can end up working from home some of the time, in between travelling for work or working from a remote, almost wild location like Romania.
Or maybe you like to work from an unusual location but still have acces to all that tech and power you need, like a caravan to drive across the country or a garden pod to stick in your backyard or temporarily place in the wild.
If you're still going to have an office space at home, then you need a desk and this is where the fun begins.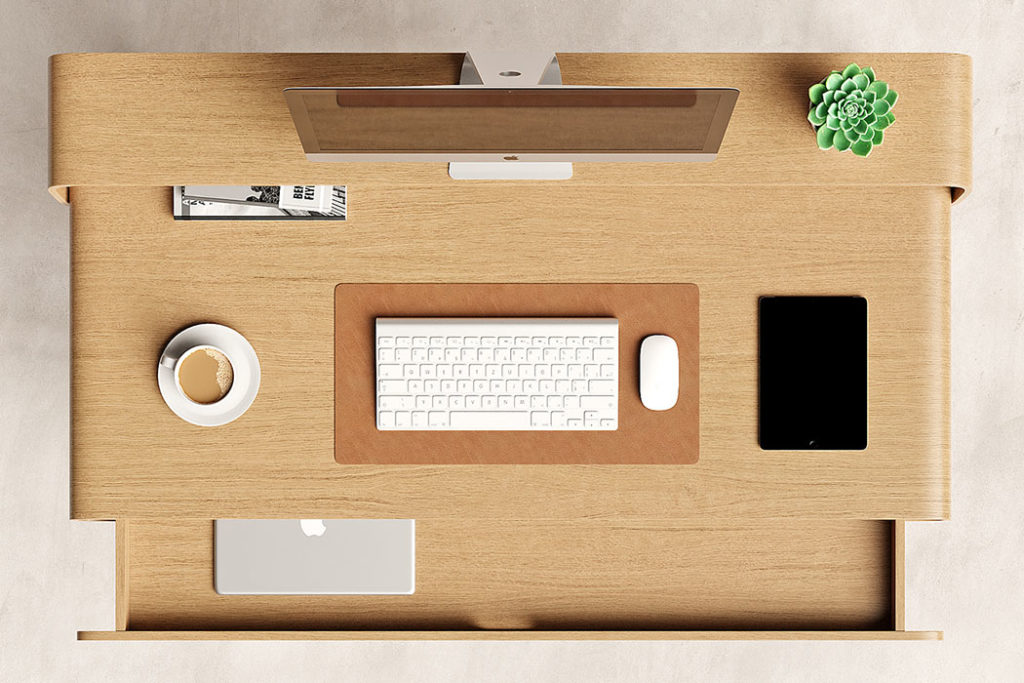 Seen from above, this working surface is appealing beyond its simplicity. The designer already started working on a collection at the beginning of 2020 and now in 2021, he added more to the work from home furniture collection – but we're getting ahead of ourselves. Let's rewind.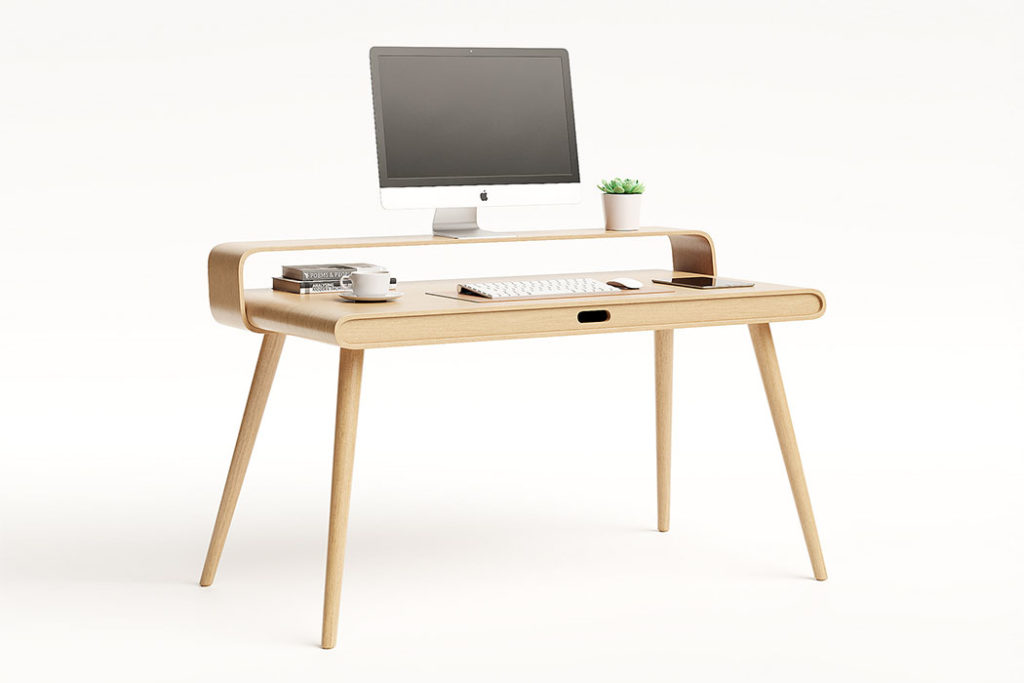 Loop Desk by João Teixeira is an undulating modern workspace that elegantly flaunts its shape in any stylish home. Minimalistic in shape, this working desk got its name from the way the monitor stand loops around the tabletop, making it come alive through shape.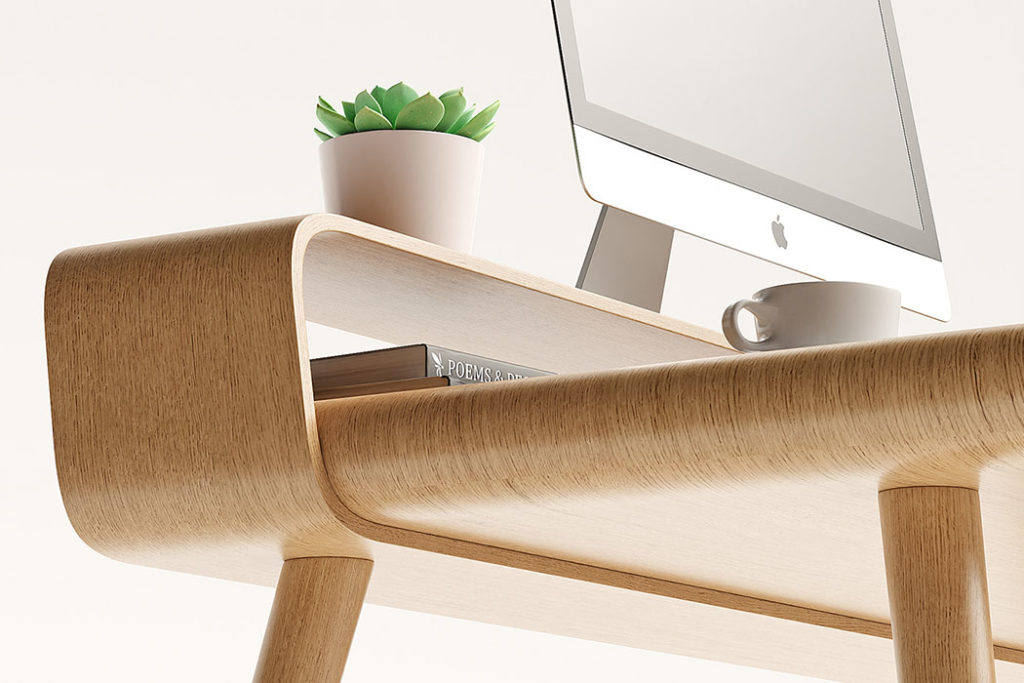 "This design was motivated by the way most people have been working from home due to lockdowns, enhancing the workspace and make it more friendly and productive", says the designer. And might we add – it's been a long year and yet we've learned so much about how adaptable we are.
Designer João Teixeira also created this Shelter Desk that organizes your top home office items to have within easy reach.
Sophistication is a keyword for the design of this inspiring desk. Function and for collided in an organically shaped design. "The rounded edges applied throughout the desks components or the way they assemble each other are a natural contrast between the traditional look of wood and the modern looks you can get by using this natural material", the designer continues on their page.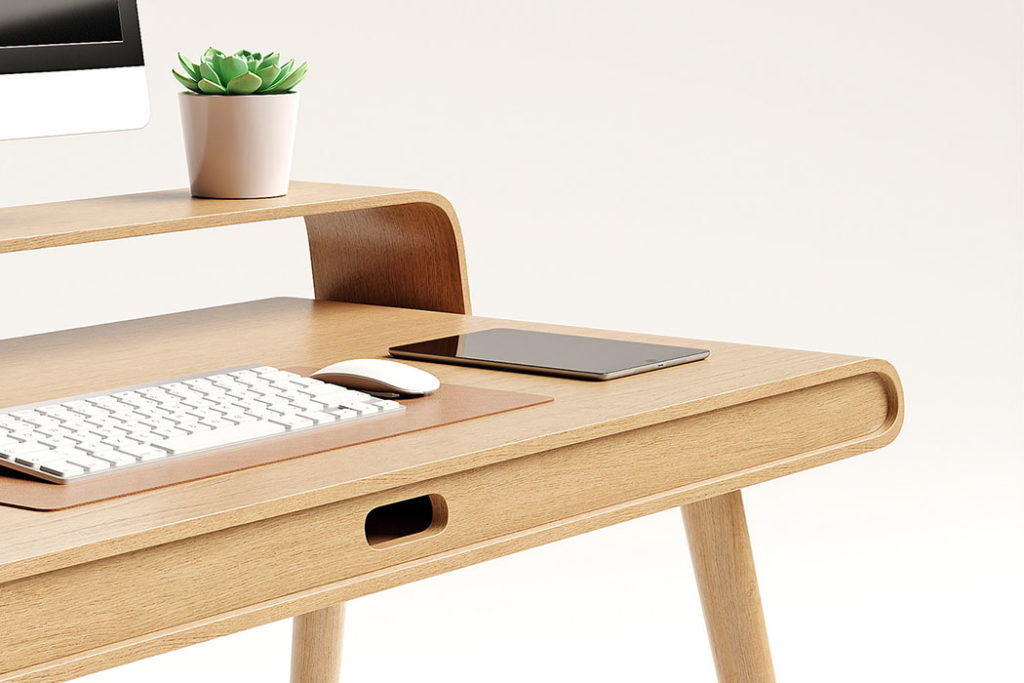 Functionality was kept high on the list, with a single front drawer to keep gadgets out of sight and back access for cable management. Down to the smallest details, like the hole used to slide the drawer open, everything is oval in shape and draws the eye in – like anything organically shaped.
There is plenty of working room and elbow space on the tabletop, so that looping feature only enhances the usability of this desk with a monitor and invites you to use the shelved display as you please. Stick a few books under the monitor stand and add a little plant to accompany you during your workday and you're all set up with minimum effort.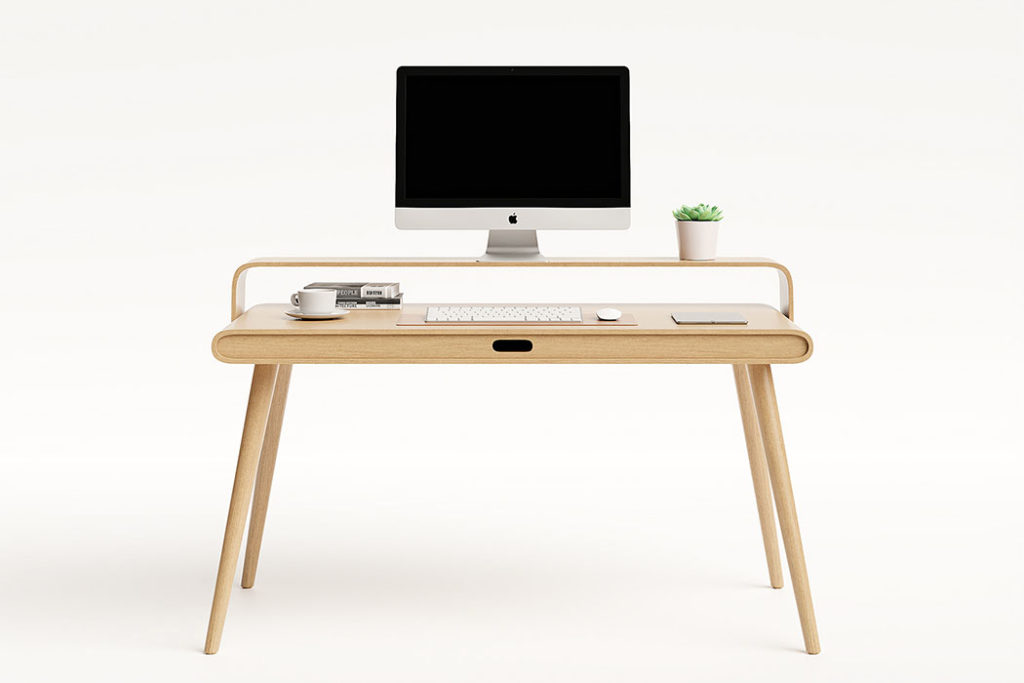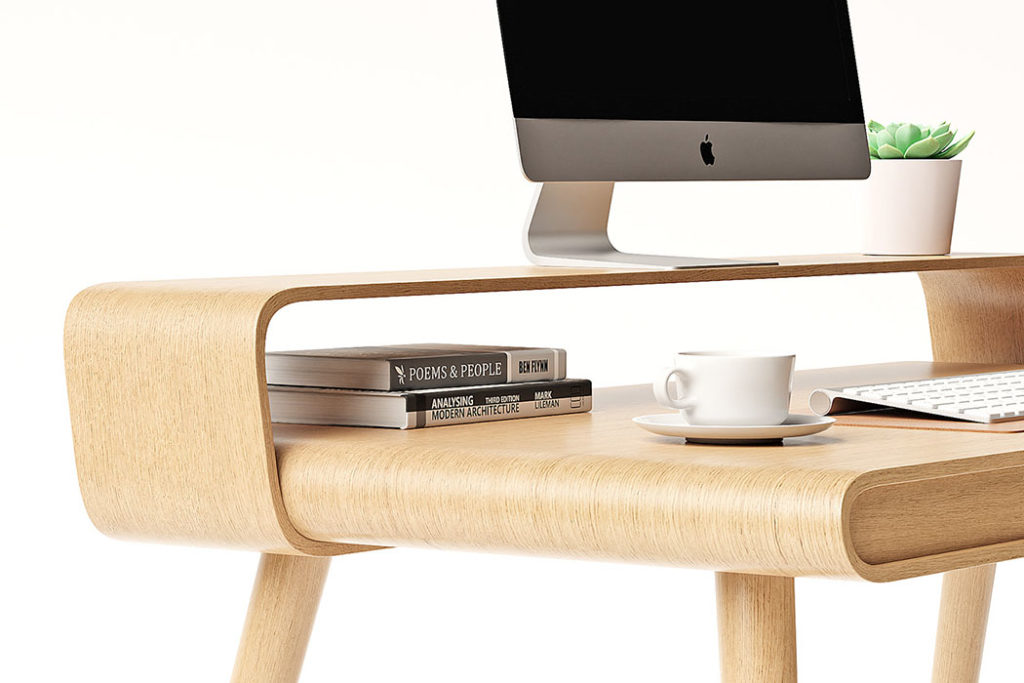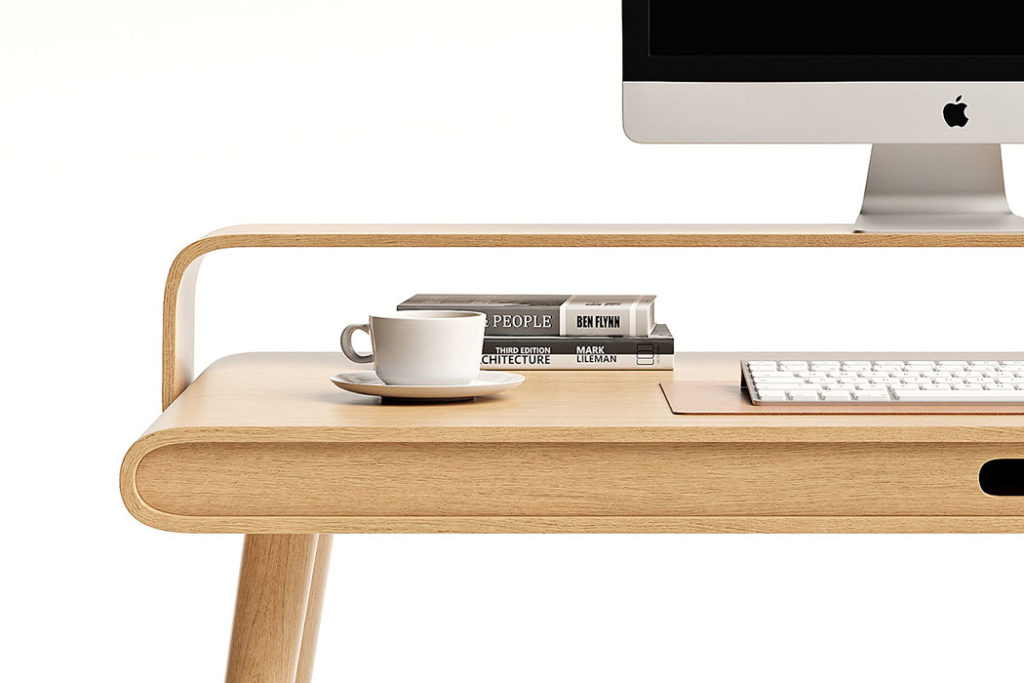 Looking around your home and measuring different areas to see where to fit a desk might be challenging for now. Meanwhile, you could pivot towards adding a floating desk in the bedroom, if you at least have room for a chair: