When you're a business woman that works from home, the space you use to create your wealth has a deep influence on your daily moods and on your vision of the future.
And when you also have a family living in the same house, this private home office becomes even more important for your productivity. Today's home office example shows how business and family life can be elegantly combined.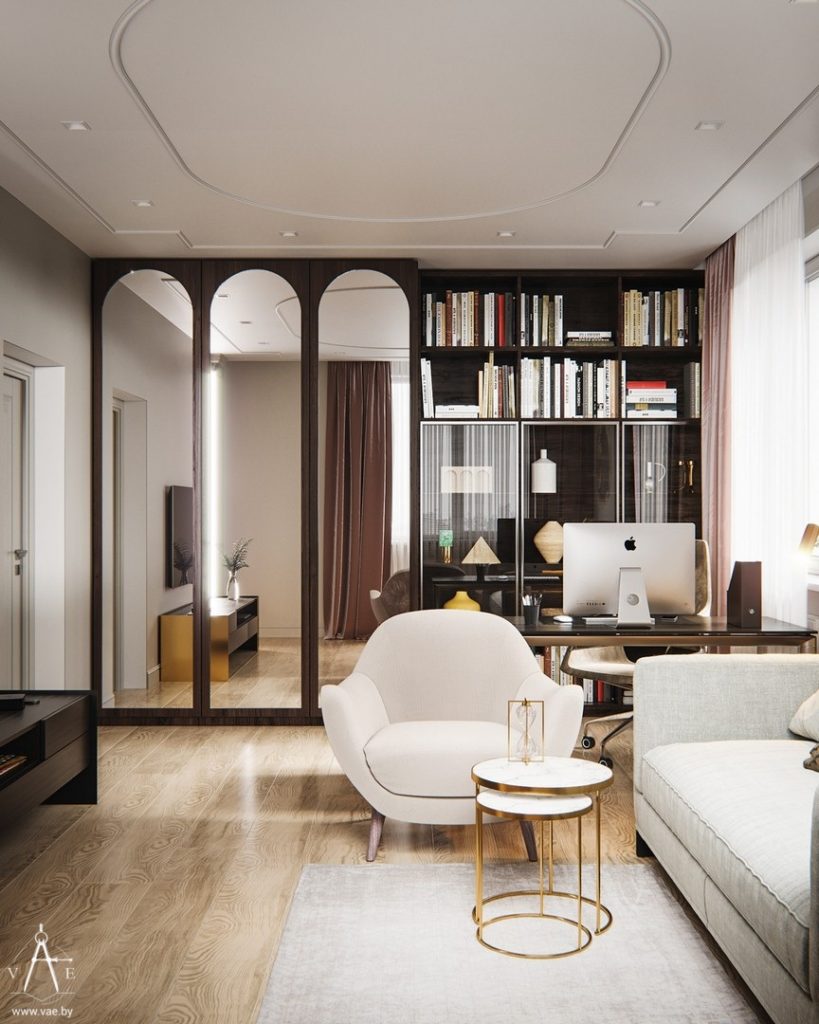 VAE Design & Architecture created a private home workspace in a 600 sq.m. house that might even look like it's just a part of the living room. But the living area is a separate space, blended with the dining room and an open kitchen away from this elegant room chosen to become this business woman's home office.
Within a space large enough to fit both the workspace and a relaxation area, designers created an elegance that infiltrates the work itself with inspiration. Comfort is another very important dimension taken into account when designing this home office.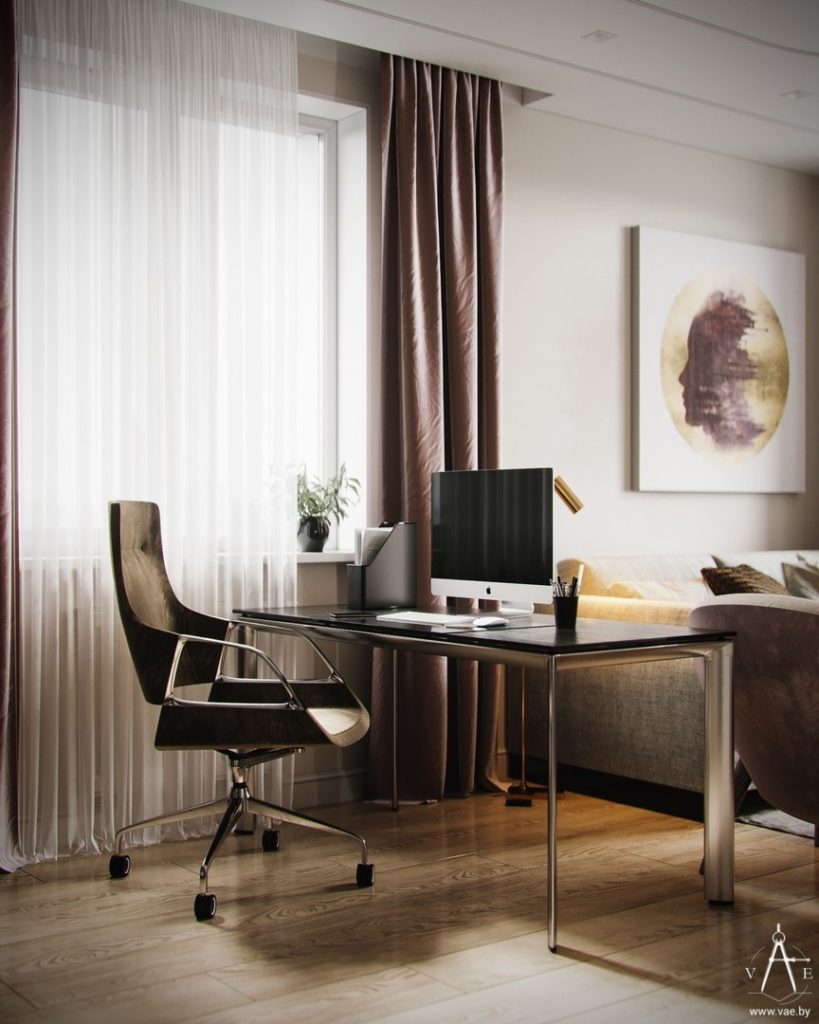 From the shape of the chair used at the workdesk right down to the light grey sofa and elegant armchair, every sitting surface invites to deep relaxation. Working within this relaxed state and looking around the room only to see how everything matches to the owner's desires is one of the best feelings that can accompany anyone's workday.
"There is little geometry in the house; rounded shapes and gilding are repeated over and over again. The elements are functional and repeat their motives in each zone, while maintaining their integrity", designers explain.
Behind the desk and chair, occupying an entire wall, storage space was split between a shelving unit and storage hidden behind mirrored doors.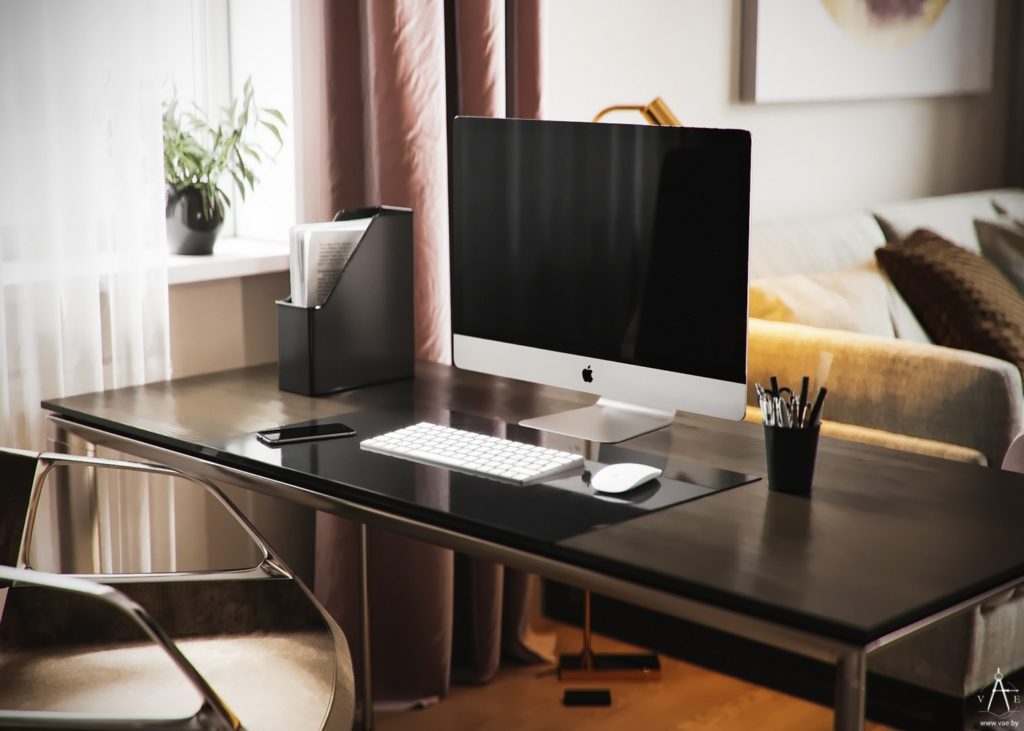 Plenty of rich natural light comes through from two large windows, while the curtains soften this direct light enough to make the space look illuminated and inviting, but not overwhelmingly bright.
Mirrors hide half of the storage space while also bouncing the light around the room. Their rounded shape matches the ceiling lines, the shape of the coffee tables and brings balance to a rather muted color palette.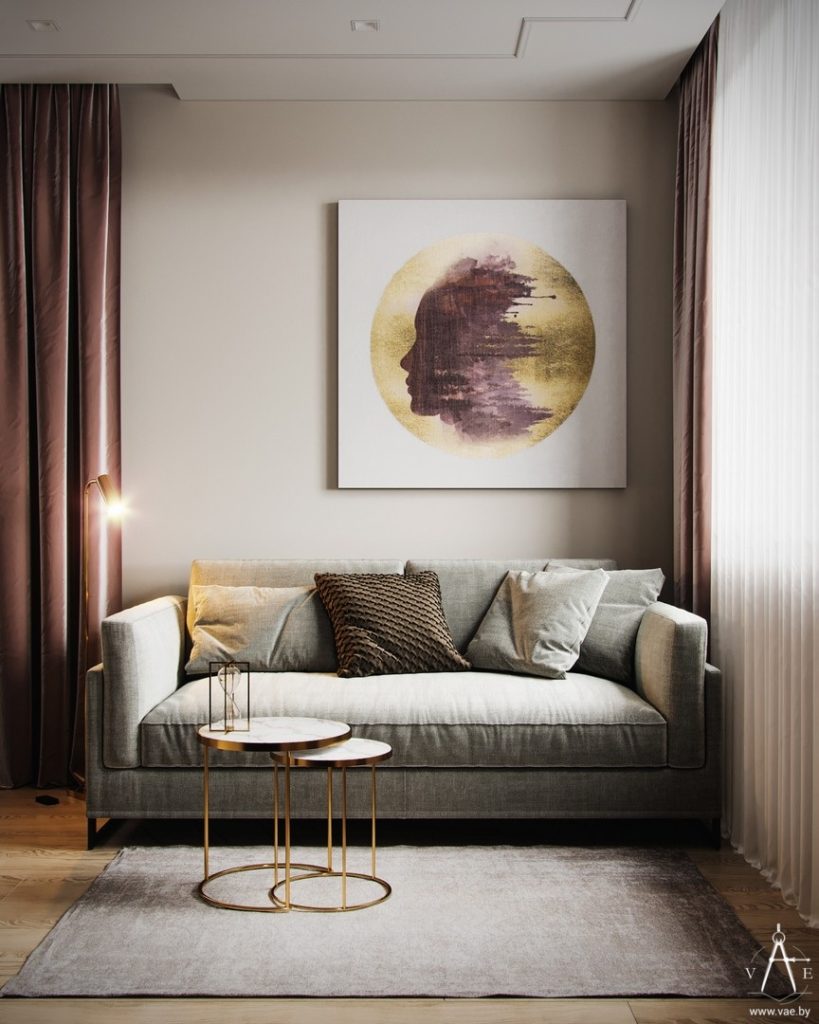 Gold elements hint to the owner's rich life and mindset, while wood and velvet bring about a softer, more down-to-earth elegance to this room. Reminiscent of a business office in its own right, the corner of this room stays true to the owner's balanced life-work choices.
This is what designers had to say about working on this project: "The main task was to organize a comfortable elite space for the life of an active family. It remained important not to delve into a brutal loft or rich classics."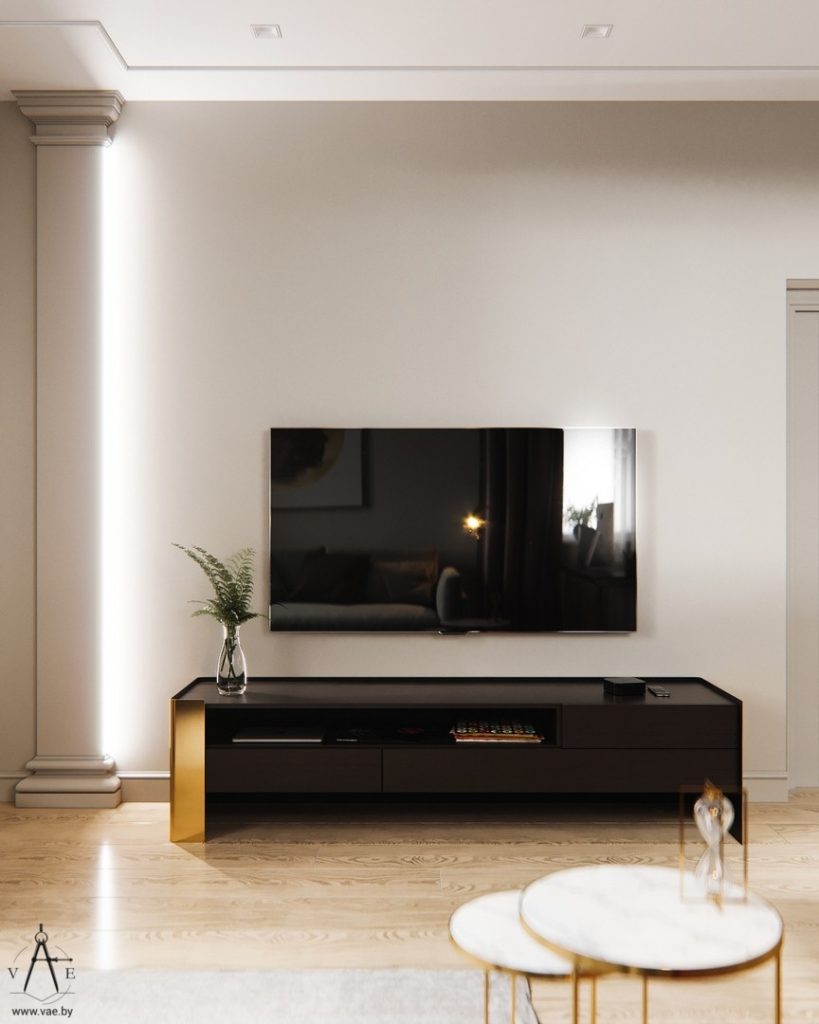 Working from home can be comfortable, but it can also be elegant when the space can evoke the owner's story. Here are a few more design ideas on how to create elegance in a workspace so that you can use it as a next level home office:
Modern Cottage Home Office Room in Muted Colors
Roomy Home Office in Grey, Wood and Yellow