Elegant teen rooms tend to hint to the values children will grow up with. Including fine environments, clean and organized spaces in your child's teenage memories can result in appreciation later on in life.
Having a modern and elegant bedroom in grey and gold, this family's teen daughter enjoys the benefits of being her siblings' leader in matters of design. This sleeping, studying and relaxation space has a few similarities with the other two bedrooms in this Parisian home – one for the youngest and one for the middle child.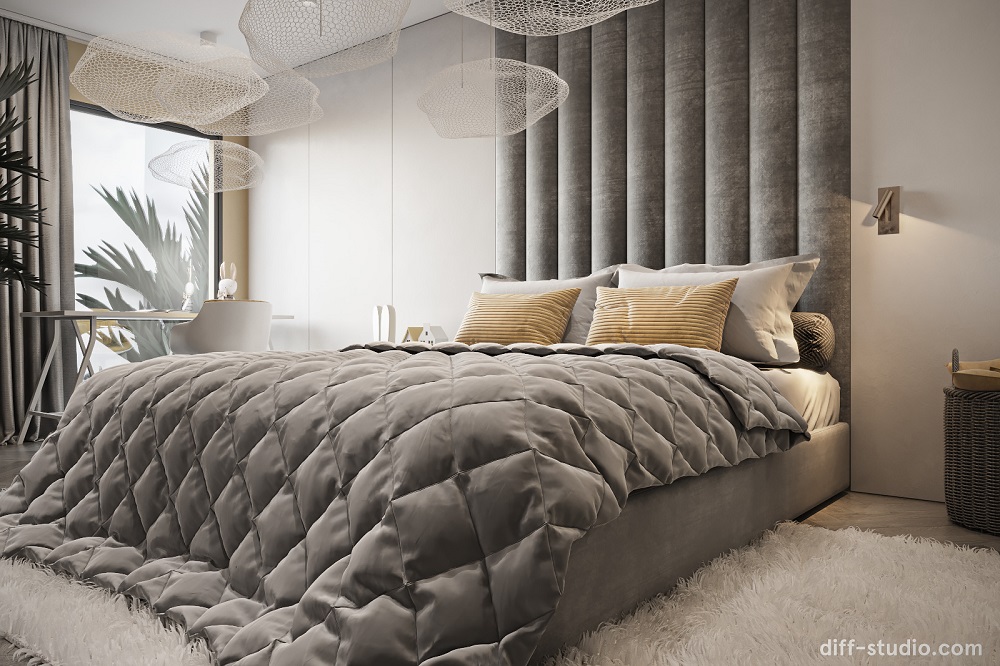 Imagined by Diff Studio, this stunning teen room uses the space in a different way than the two other bedrooms. With the study space burrowed under a window, the room feels dedicated more to gathering as much natural light as possible for both studying and resting on the bed.
Opaque curtains rush over the large window at night, hiding the grey and gold interior from the outside. This teen bedroom is the third bedroom occupied by the oldest child of the family and so it mirrors the design and color palette seen in the other two kids rooms.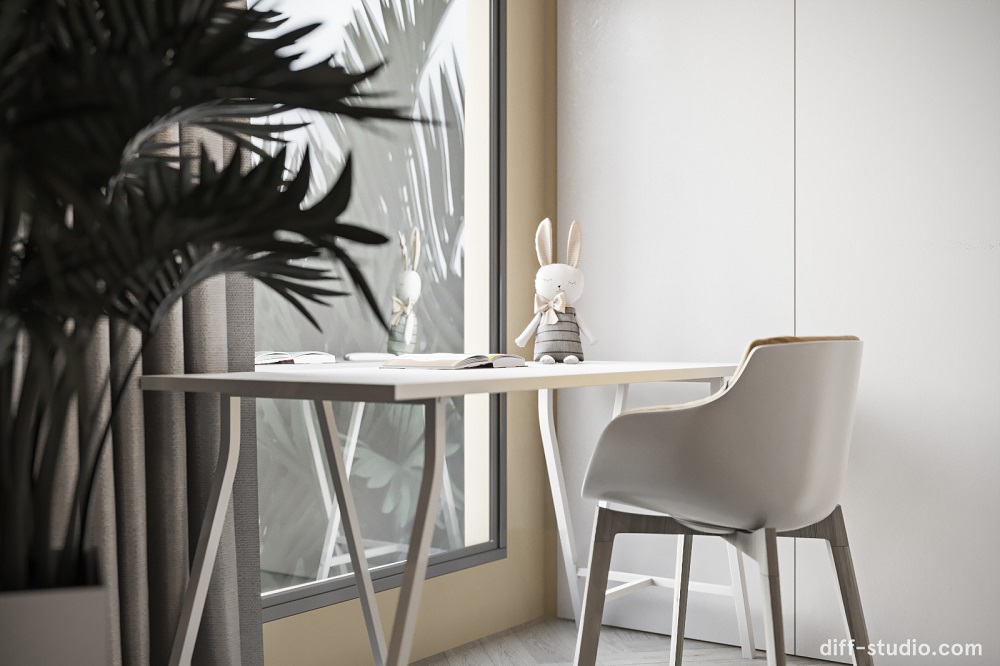 The same type of modern study desk and chair as seen in the siblings' rooms create a unity throughout, reminding kids that their study time is highly important and should be prioritized. Plenty of light, both natural and artificial, is essential for growing up harmoniously.
Floating decor made from wire and seeming translucid creates a connection to the other two bedrooms, but the bed in this particular room launches upwards thanks to the headboard's design.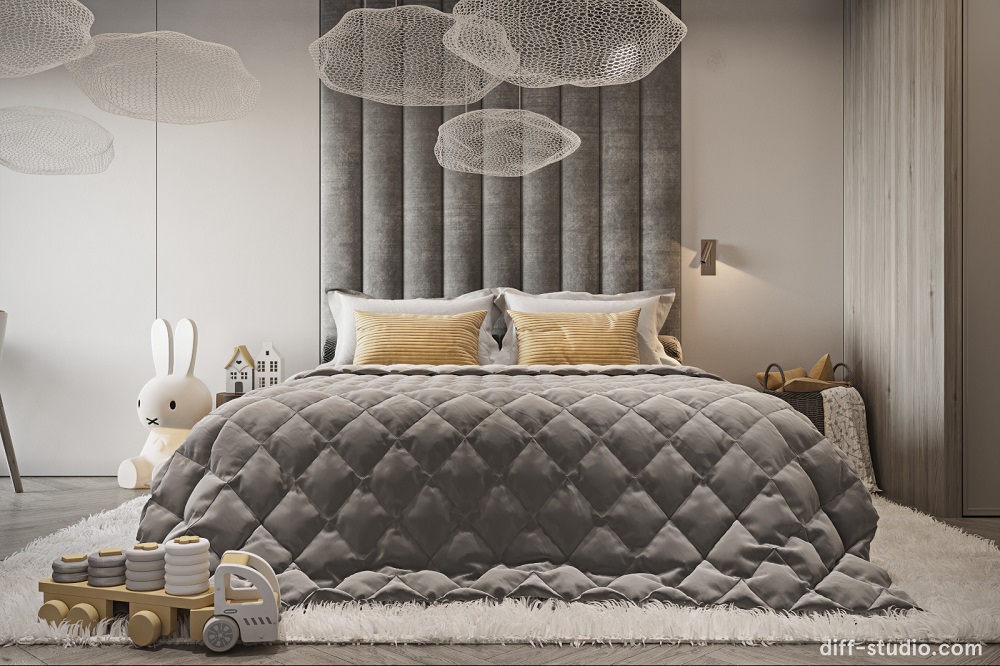 The same type of decorative piece stands at one side of the bed in all three kids rooms. This teen space has a big fluffy rug running under the bed, making the space feel cosy and playfully elegant.
Reminiscent of the two big playhouses in the other rooms, tiny versions of the dollhouses sit next to the bed in this almost grown up space.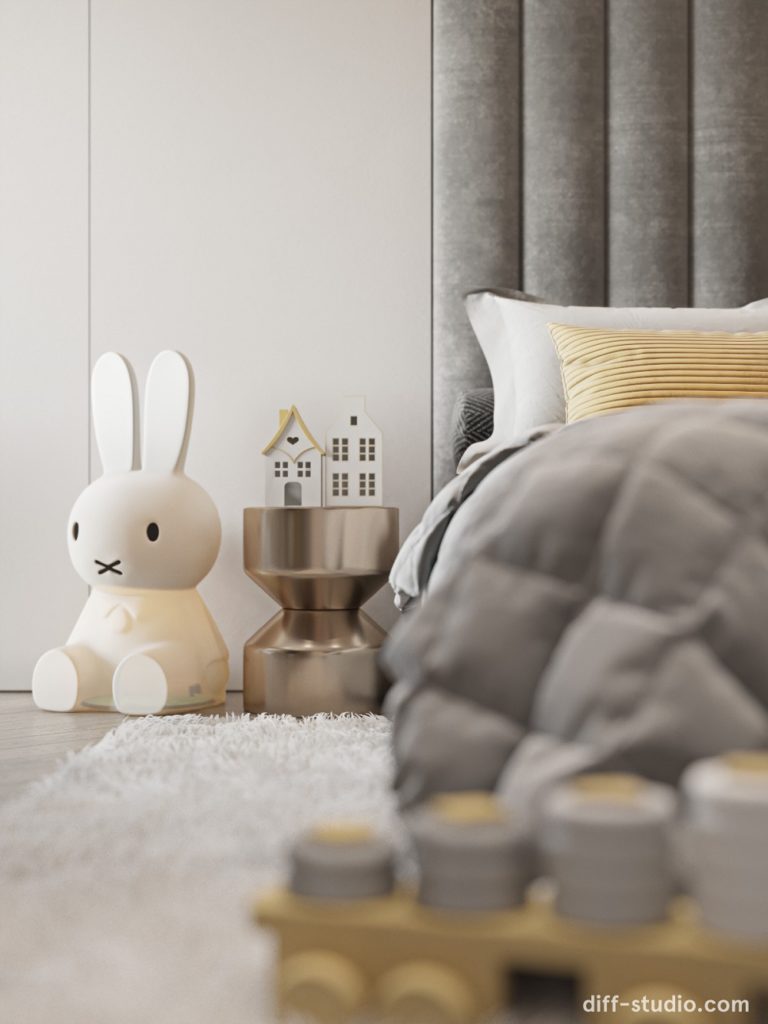 Notice the TV in this third child's bedroom – it shows that this one is finally old enough to use more of the technology available and get ready for our modern world.
During formative years, it's better to shape curiosity and creativity through design. Here are 10 Ways Custom Furniture for Kids Rooms Shapes Inspiring Study Spaces.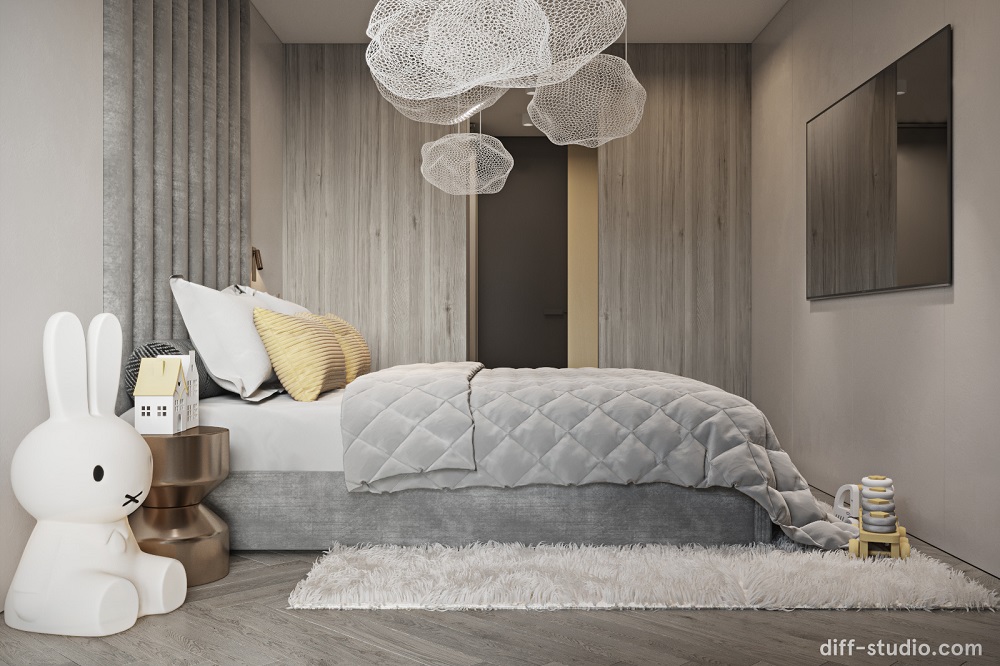 The storage now occupies a small space at the entrance door, adding an extra dimension that differs from her sibling's rooms. Matching the grey herringbone floors, closet doors have textures that makes the room feel taller.
Details like this can help show your kids how they are alike but different, with everything being miraculous and everything having meaning.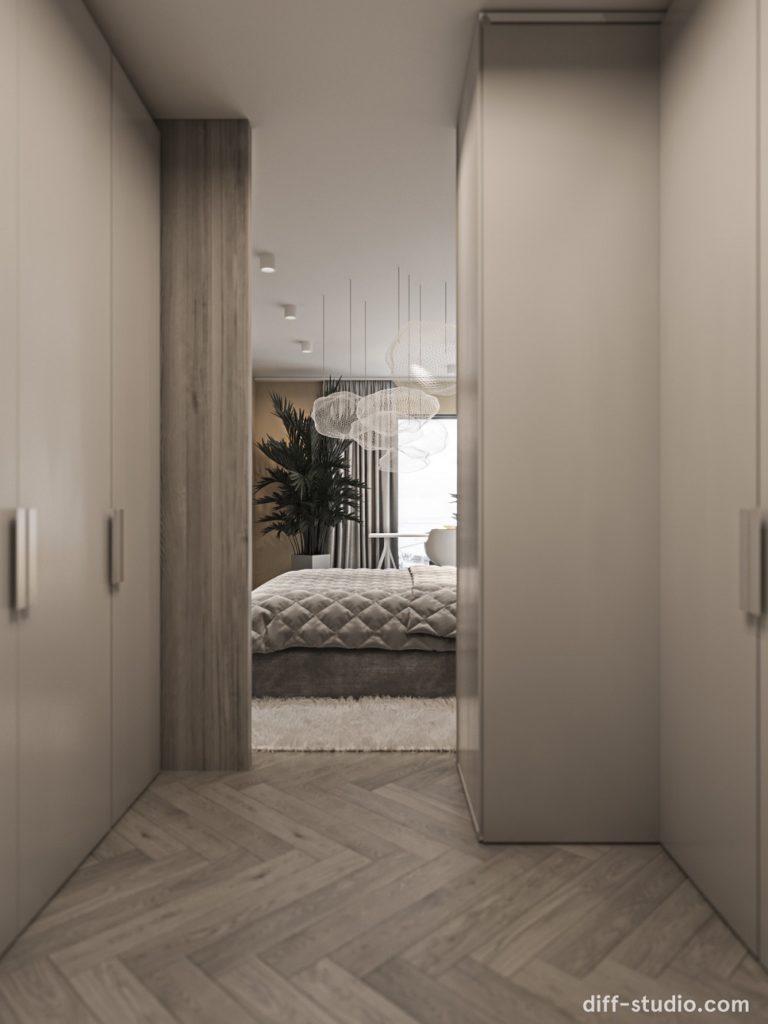 Growing up together with your siblings is one of the most precious things out there. Helping kids understand that even through interior design makes a world of a difference.
There are more ideas right here if you're for more inspiration when it comes to your teen's room, where they can sleep, study and play:
10 Teen Bedrooms and Study Spaces for Important Years
Playfully Geometric Teen Bedroom and Study Design