Do you have a small room in your house that you were thinking of transforming into a home office room?
Because we have a soft grey home office design to share with you today and it might just be what you're looking for: small, cosy and French. Look around, you might see the perfect combination of colors and textures or bespoke workspace furniture to inspire your own work-from-home design.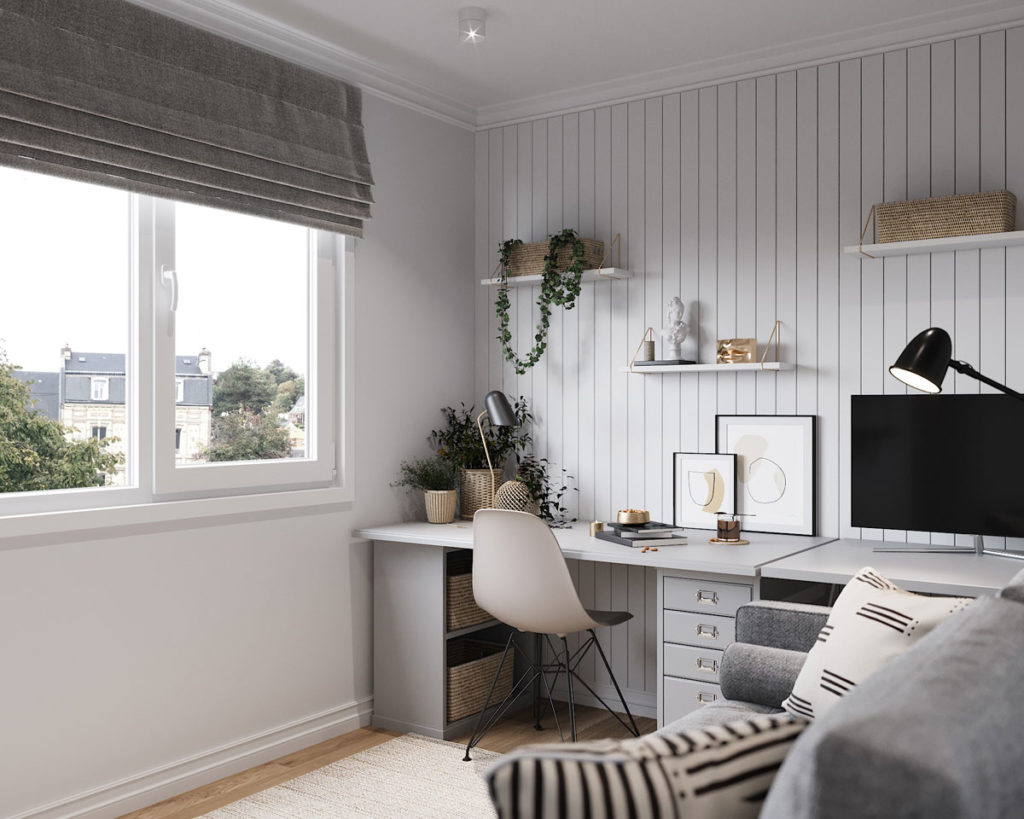 Born in the mind of russian Rindes Architects, this white and grey home office design beautifully combines a simple, homey environment with more serious, functional details that shape a professional environment.
Designed for a young family from France, the whole apartment maintains that chic feeling and those details french design is so famous for. There is not a lot of space, as we might see in other luxury home offices, and yet everything comes together to cater to the owners' needs and wishes.
A mix of styles – "French vibe in the style of Haussmann's Parisian apartments, as well as a combination of Scandinavian minimalism and boho in details", as designers explain – this home office was imagined according to the owners' request: "I want a well-thought-out and stylish interior, but as if the designer hadn't worked on it".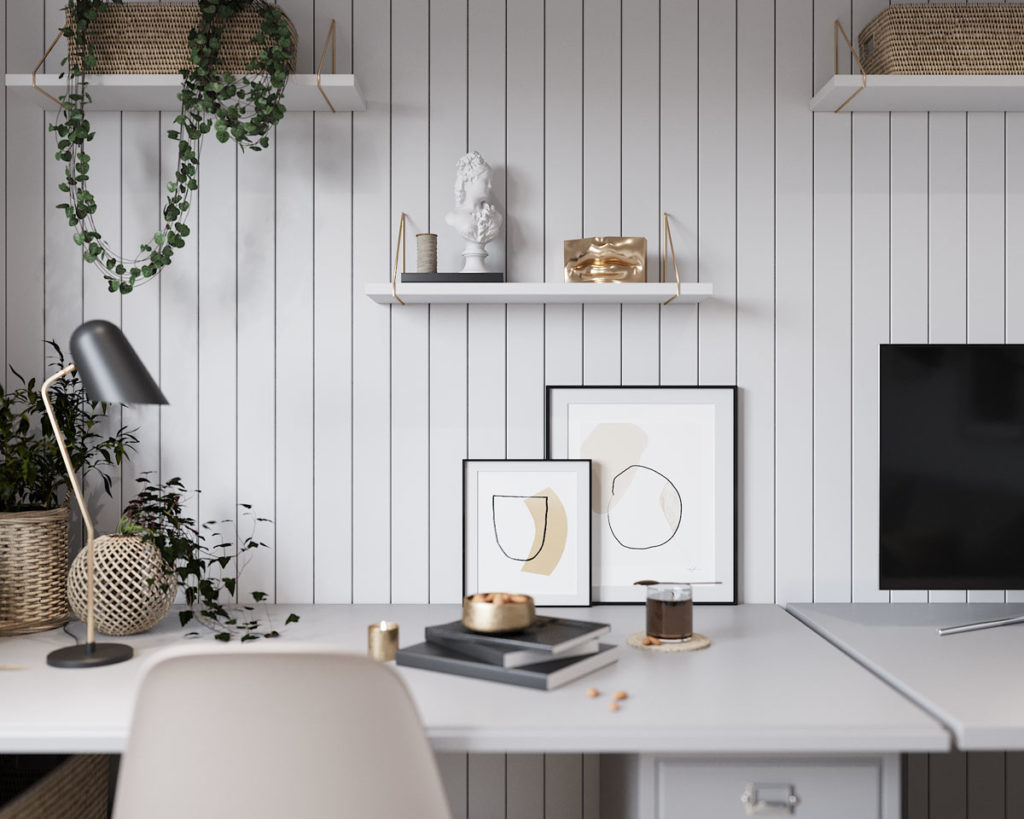 White and grey were chosen as main colors, soothing any minutes spent away from the working desk in the corner. Created to sustain a simple work life, this workspace design has the desk area occupying an entire wall. With a soft grey TV stand painted the same color as the desk and placed at the same height, designers almost had us thinking that we're looking at a long desk. Actually, the TV stand is the same lenght as the grey sofa and this creates an integrated relaxation area in this rather small room.
Furniture choices were based on the residents' most important needs. As you can see, there is not a lot of storage space and that is because the rest of the house has separate places to store home items away and there was no need for creating more furniture. This is functional minimalism combined with a french chic boho style in the middle of the city.
The original parquet flooring was updated by sanding it and replacing the color tone to match the overall desired environment.
Seen from above, the tabletop and relaxation area seem to merge. At the same time, the fact that the tabletop and TV stand were made out of two pieces clearly delineates each function.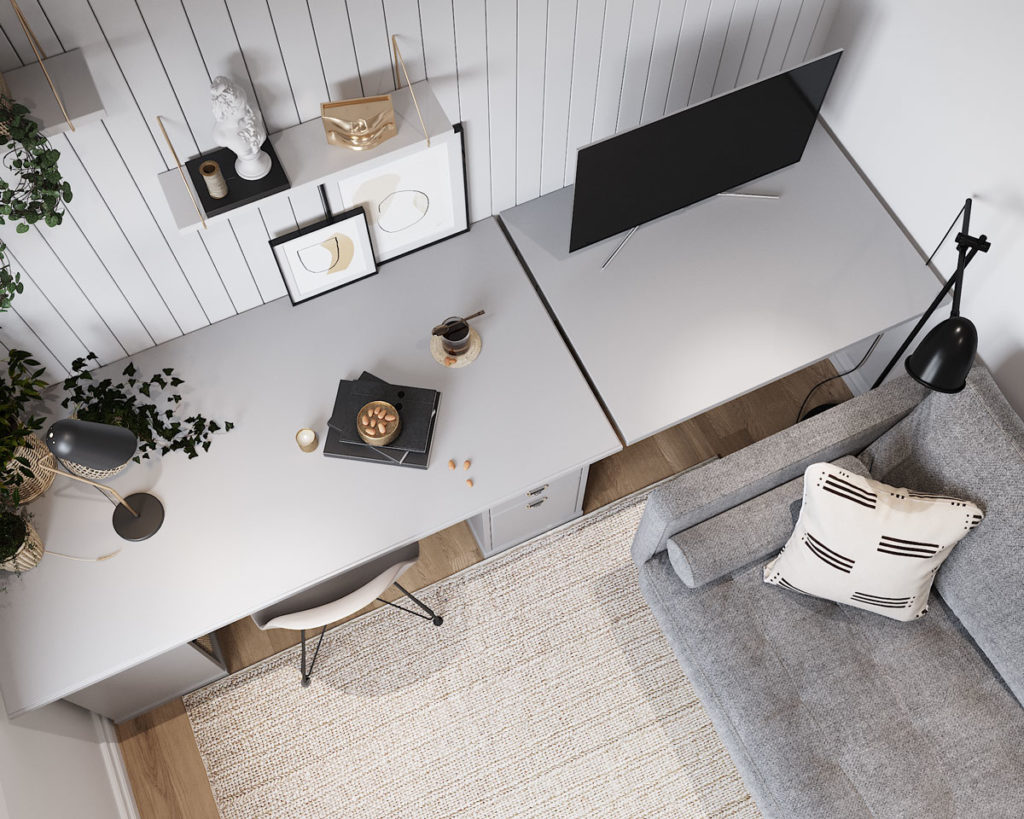 Framed sketches and art prints line the wall behind the small sofa, bringing in creative flow. Two more art prints on the desk remind the owner to add some artistry in everyday work.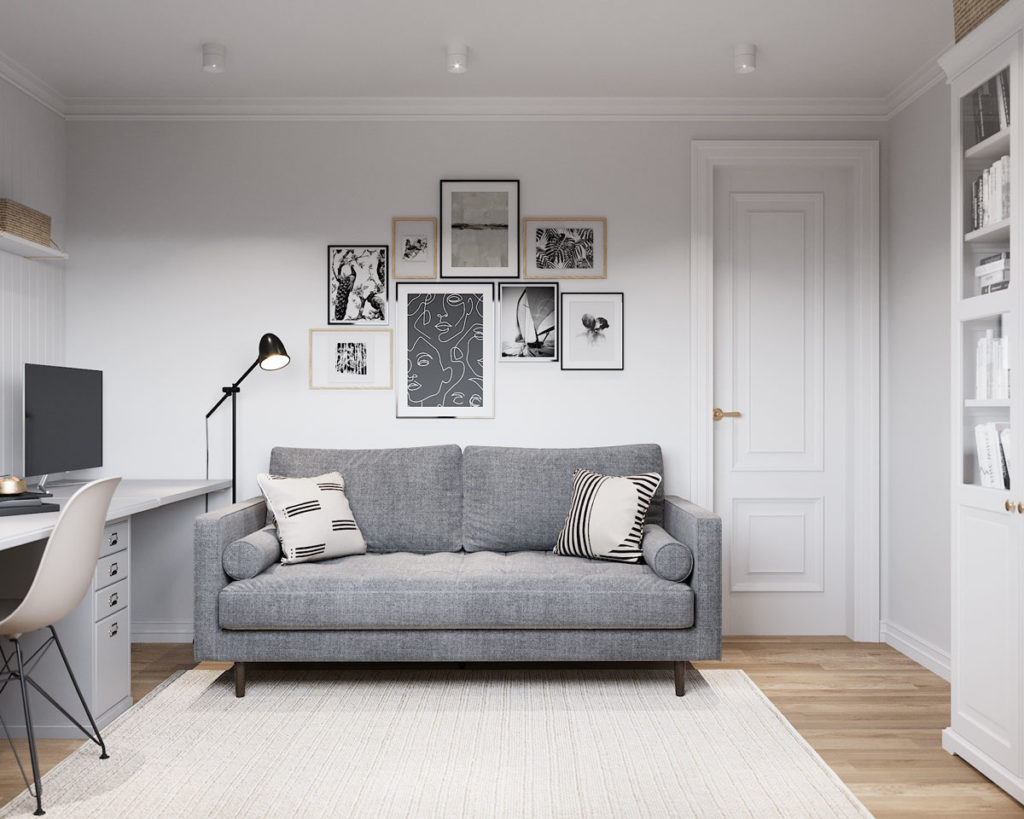 A home office design would not be complete without a place for books. Some people have whole libraries in their office space, like in this collection of 10 Charming Workspaces Parading Home Libraries, others have an elegant white cupboard with chic black and white book covers waiting to be read, like in our example.
This small office at home keeps an equilibrium between the classic way of gaining knowledge through books and the modern solution for finding out new things – technology.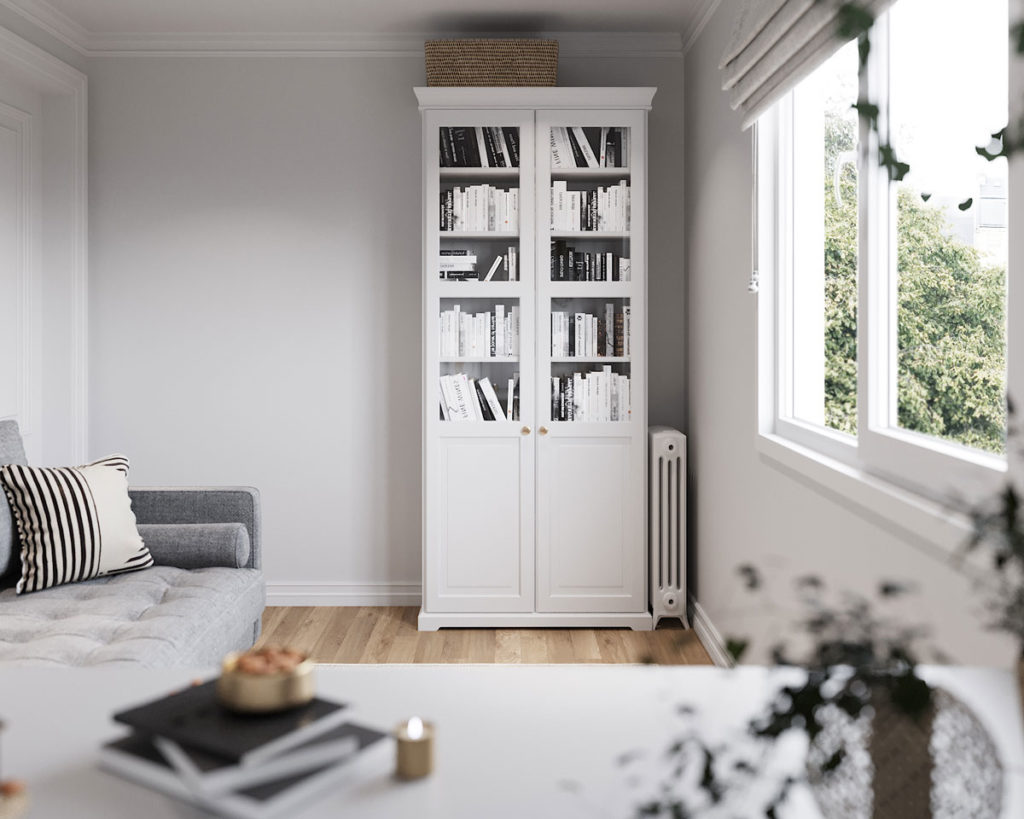 Beyond this French-inspired home office design, home offices can look in many ways, here's some more inspiration: