With a name like "Days of gold and velvet", this home promises luxurious living and delivers even more – a luxurious work-at-home lifestyle.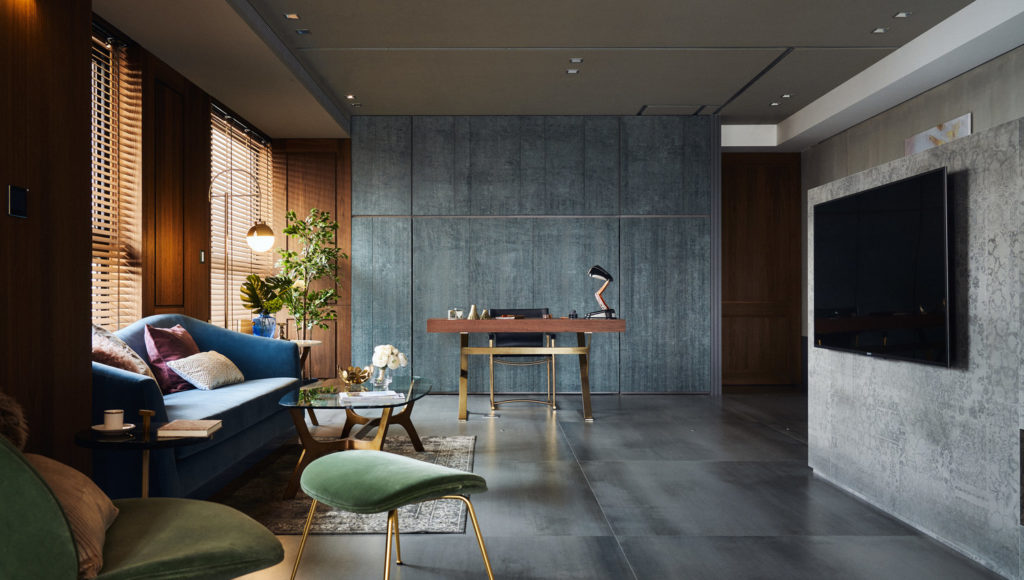 Owned by a married couple of retired dentists, this home imagined by HAO Design is filled with carefully chosen details.
Prefered by the female owner, bronze and vintage metallic gilding were brought into the design to capture that almost lost sense of elegance and luxury. "She loves cuisine and social events and they can echo the artistic atmosphere of a salon gathering in Paris", designers explain.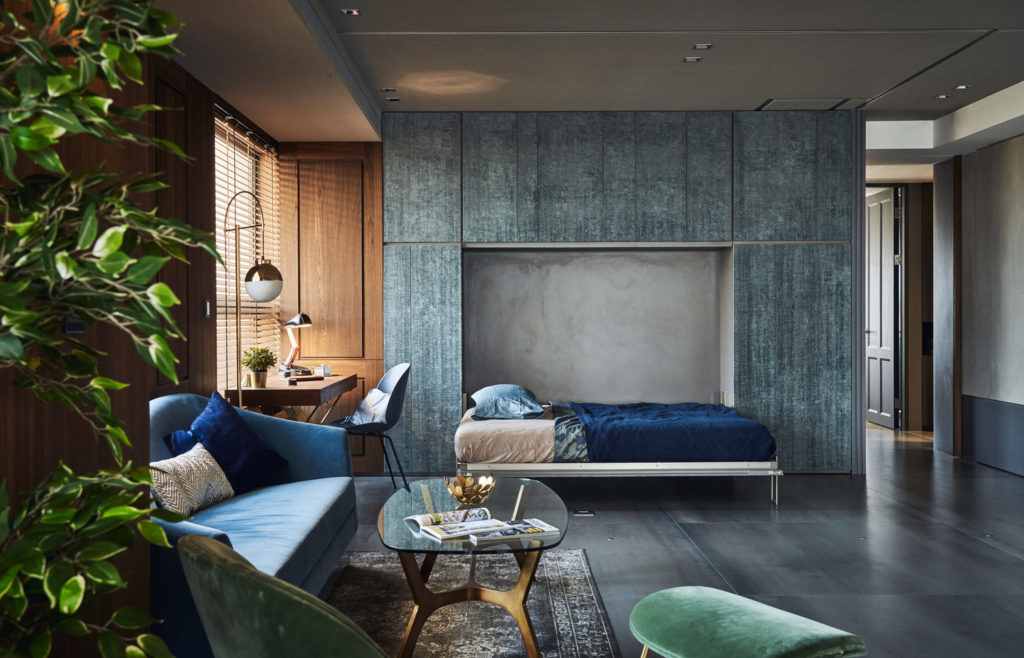 Warm tones of wood were combined with concrete textures, Bianco Carrara marble tiles on walls and dark Terrazzo tiles on the floor, and they all welcome owners when they return home. One of the first furniture pieces owners see when they come home is the Fig Tree Ginger & Jagger console table. Beyond that, the spacious living room opens up with a place to relax and also a place to work from.
An elegant work desk and cosy chair make it look like this is a space especially designed for work from home. But there's more to it than just first impression. Could you have guessed that there's a Murphy bed coming down to replace this temporary workspace? Because when guests come over, there is this extra bed owners can use and the desk and chair can be easily moved near the window.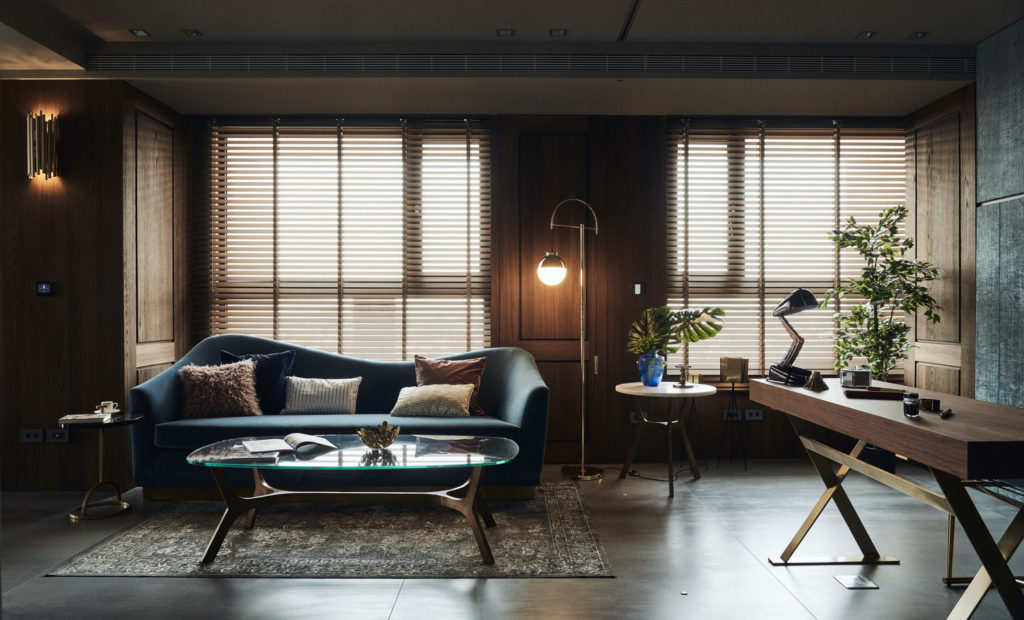 In front of the work desk and chair, an oval Porada white marble table standing on a copper base with metallic perforations invites to a coffee break from work, while relaxing on the sofa. Can you see yourself working from home in such an inviting space?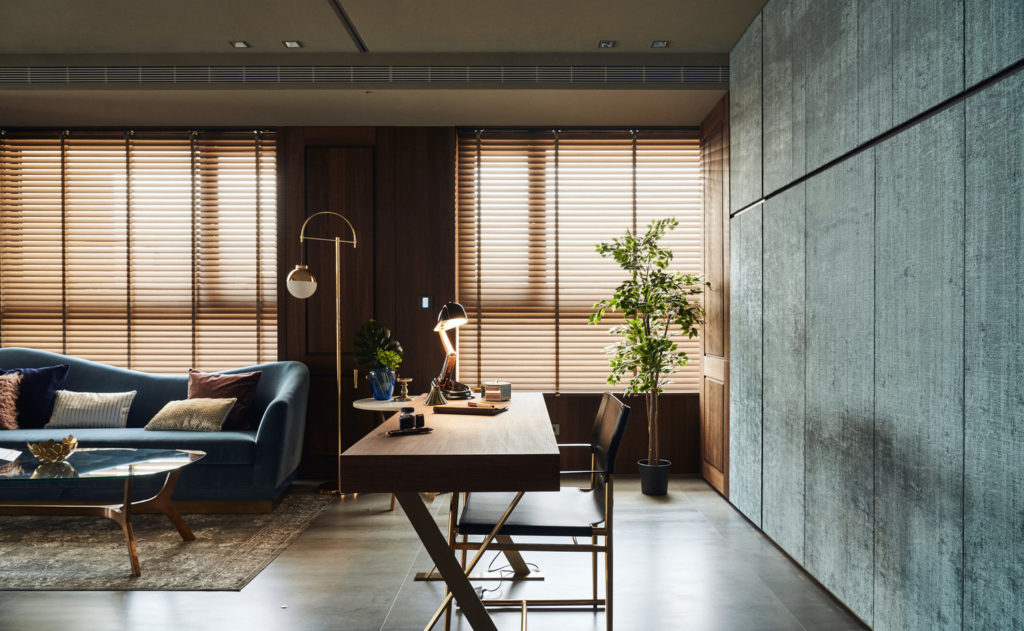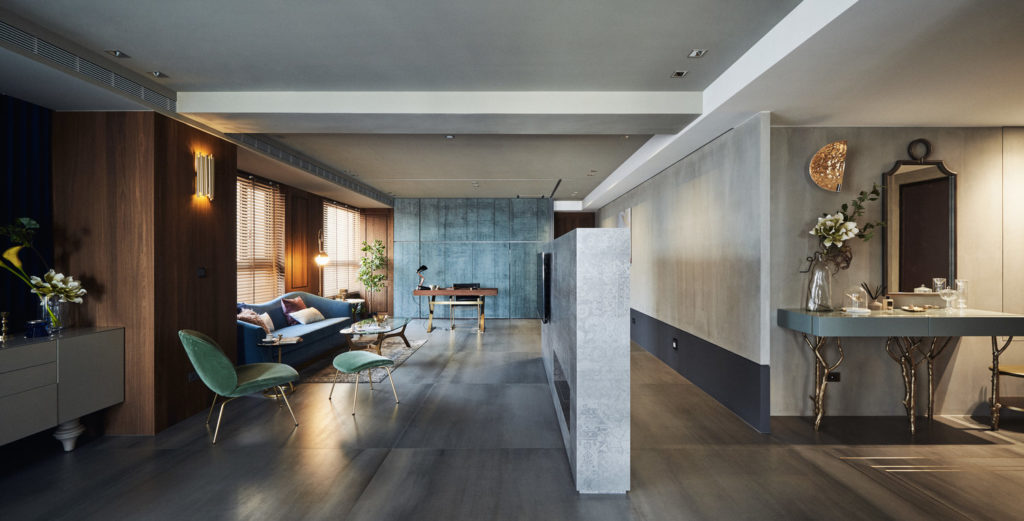 Home office luxury is something most of us dream of, even if now it might not be only a dream scenario, but a very reality-based one, at least the home office part. Let's check out more luxurious workspaces that make working from home glamorous:
Majestic Luxury: Modern Meets Classic Workroom Design
Luxury home office boasting black marble fireplace