Prefabricated cabins seem to gather more attention lately and companies have geared towards designing creative office pods for those lucky enought to have a backyard or garden.
The Hello Wood "Workstation Cabin" can be immediately installed on your property. Imagine starting the day after you have this installed – your working schedule just got an update! You get a rush of happiness once you see this geometric structure in your yard.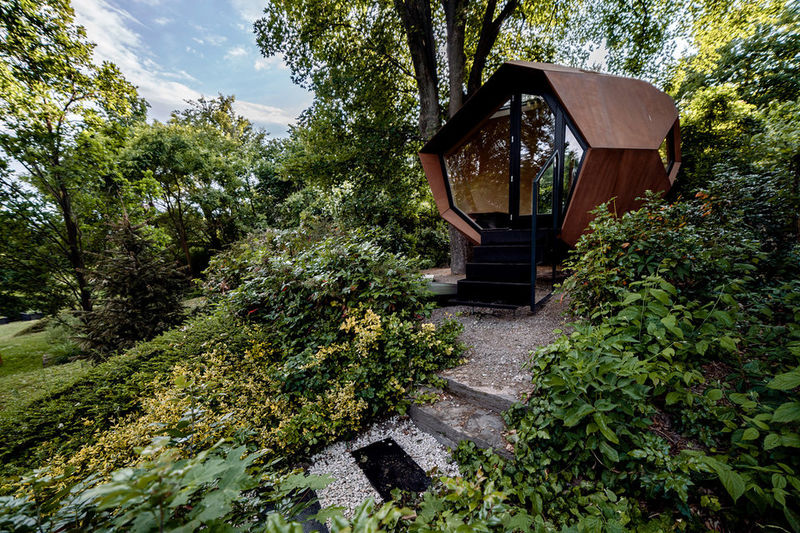 With 15 sides that create an alluring geometry, the workstation cabin can be a private home office, hobby room, playroom or anything you can think of. And by using foldable furniture you can transform the interior space into an everchanging environment.
And then you step inside – where up to 86 square feet of open space offer a world of possibilities. An ideal small workplace, the Workstation Cabin is a insulated and soundproof garden office, guest room, kids playroom, meeting room, exercise environment, reading nook, relaxation spot or meditative space.
The main design goal was to create a multifunctional space. And designers managed to do just that – an inviting, playfull canvas for your space and time needs.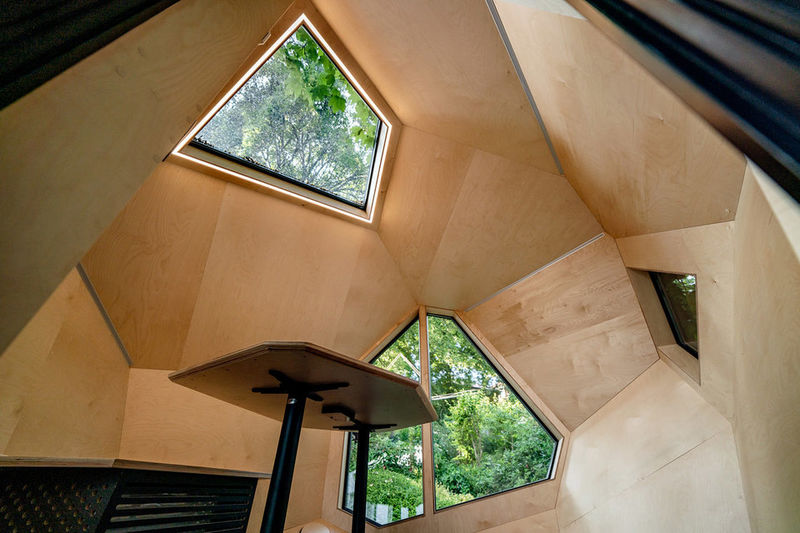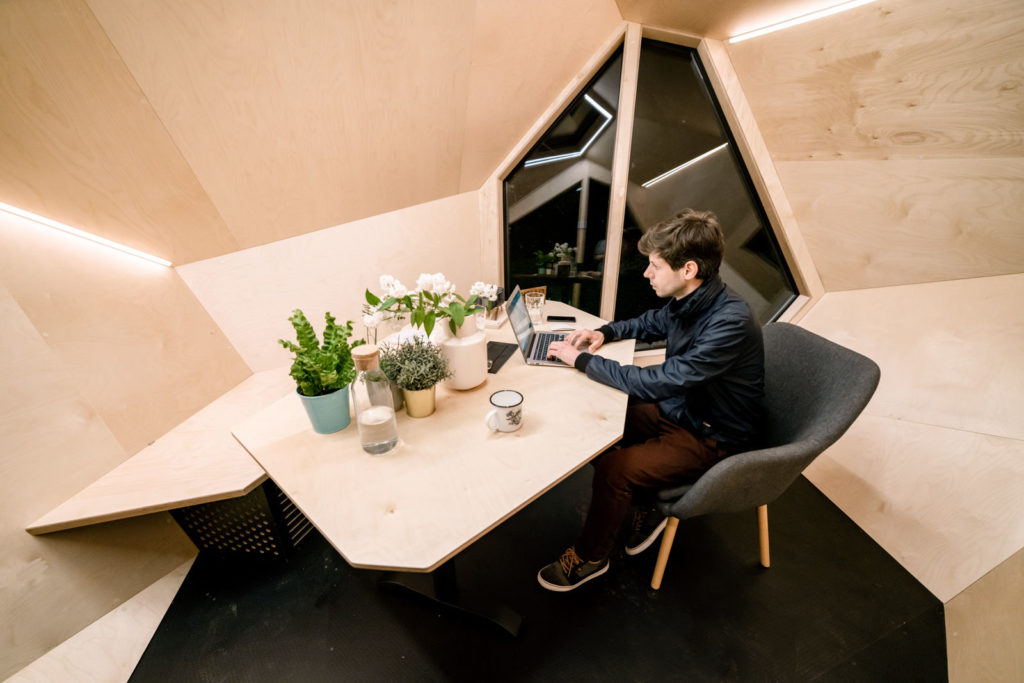 Inside, the temperature is always just right. The cabin office space is insulated so that winter feels cosy and for summer it can be equipped with air conditioning. Visually, wooden panels create the connection with nature and greenery can be seen through the generous windows.
Within a dedicated space that serves as a home office, your work flow can be sustained for longer. No interruptions, just a fascinatingly geometric space where work is done easily. A large glass wall and sculptural skylight carved into the structure ensure the space is well lit with natural light. Plus, if you live somewhere with little light polution, you can see stars through the windows.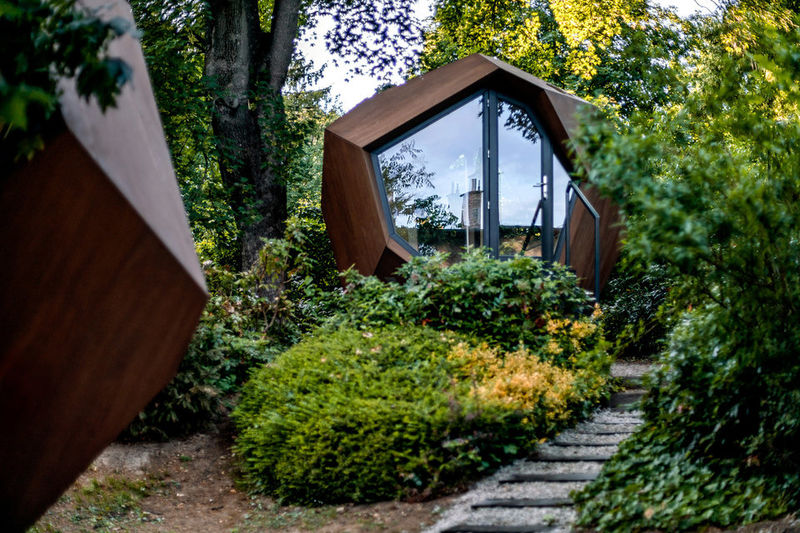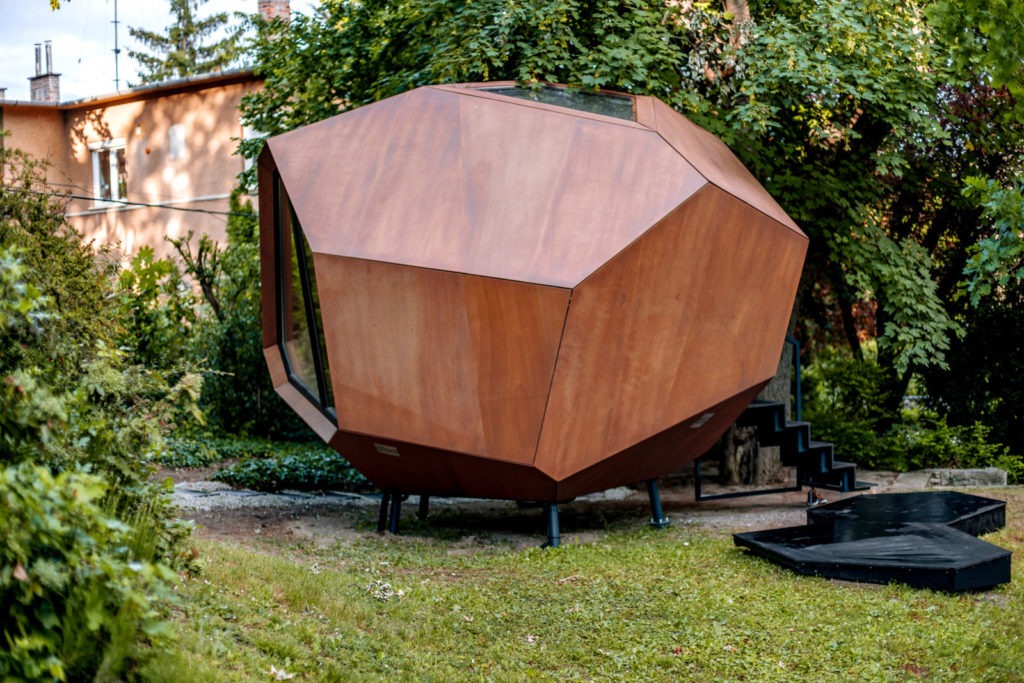 And at night, the family can gather around an outdoor fire and have dinner, enjoying the hypnotising effect of the modern geometric structure.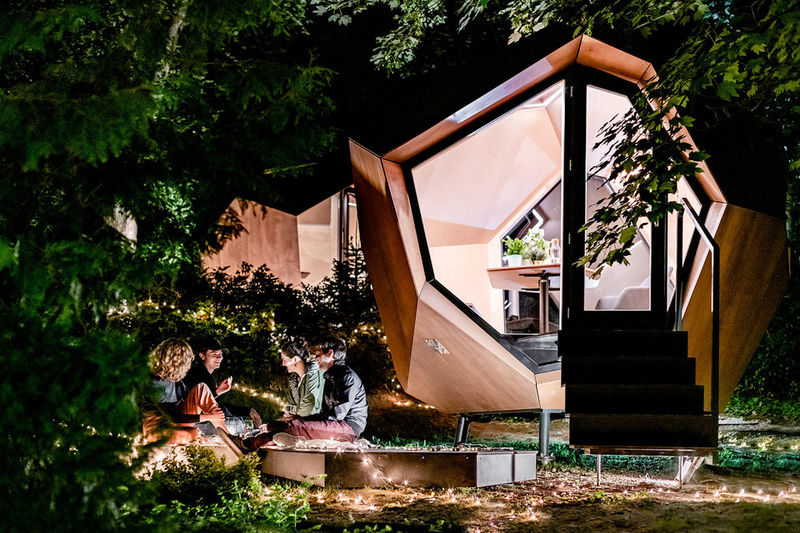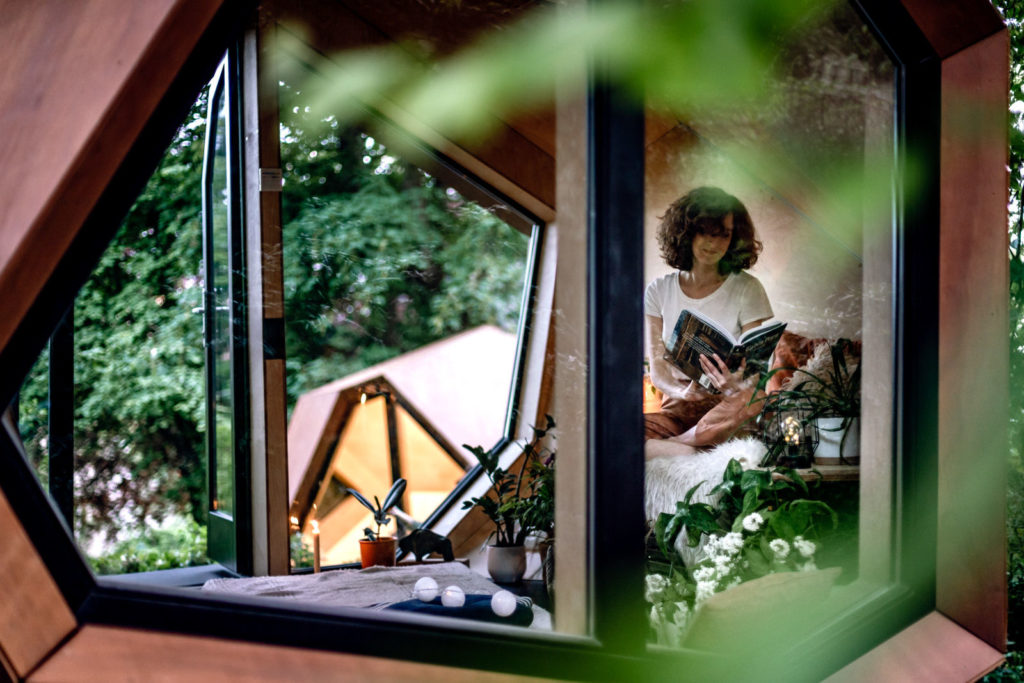 Photographed by Zsuzsa Darab, the multifunctional cabin is described as a functional and stylish modern space, where "the air conditioner can be hidden in a built-in bench. An electrical outlet ensures that you can charge your laptop, phone and establish a wifi connection." So this little workspace cabin can be a dream come true both as comfort and as aesthetics.
We've got more inspiration and ideas for your very own garden office space:
5 home office pods for distraction-free work
Second Look Stunning: Mirror Garden Office Space