Just a narrow room in your home can become a multifunctional space where you work, exercise, relax and take naps.
And to illustrate this, the home workroom we explore today is just one of those spaces with multiple functions captured in an inspiring small area.
Imagined by visualizer Anastasia Skoblik and designer Julia Lapteva, this home office room was intended to act as a den and a home gym too.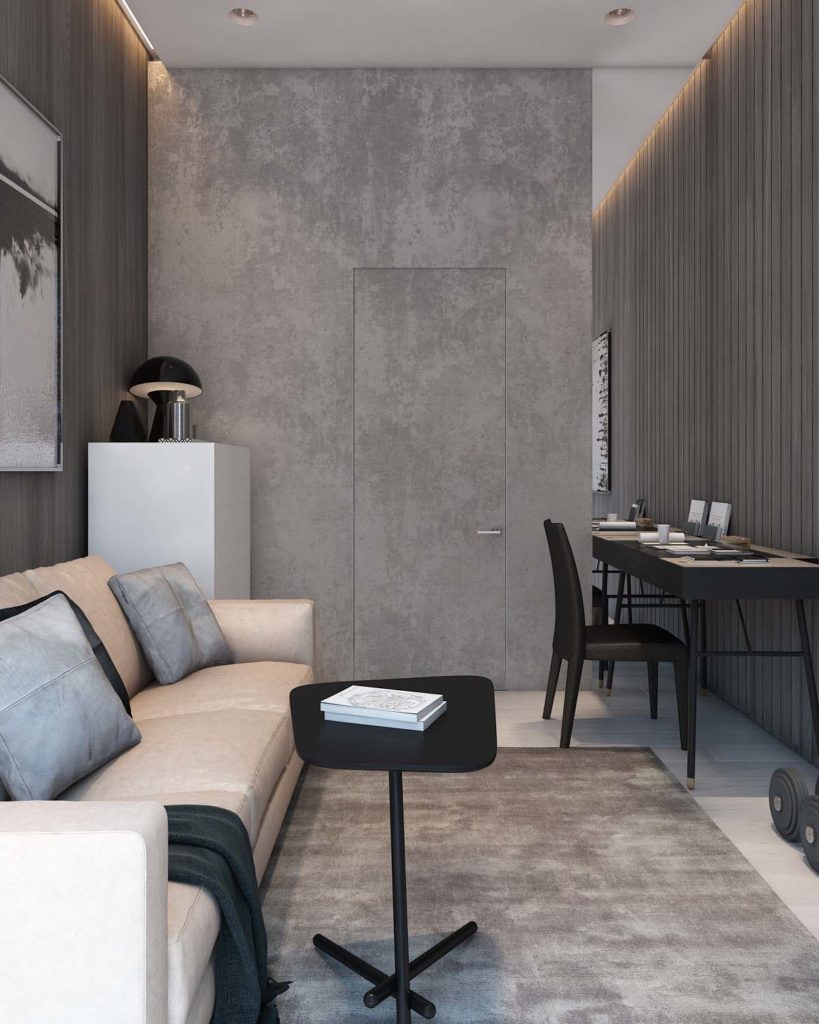 Imagine waking up in the morning, doing your routine and then going to this multifunctional space to do your morning exercise and after start working – the energy you get from exercising in the morning is unreal!
Whenever the owner wants to work out, the dumbbells are right there waiting, as is the pull-up bar on the wall, be it morning, noon or evening.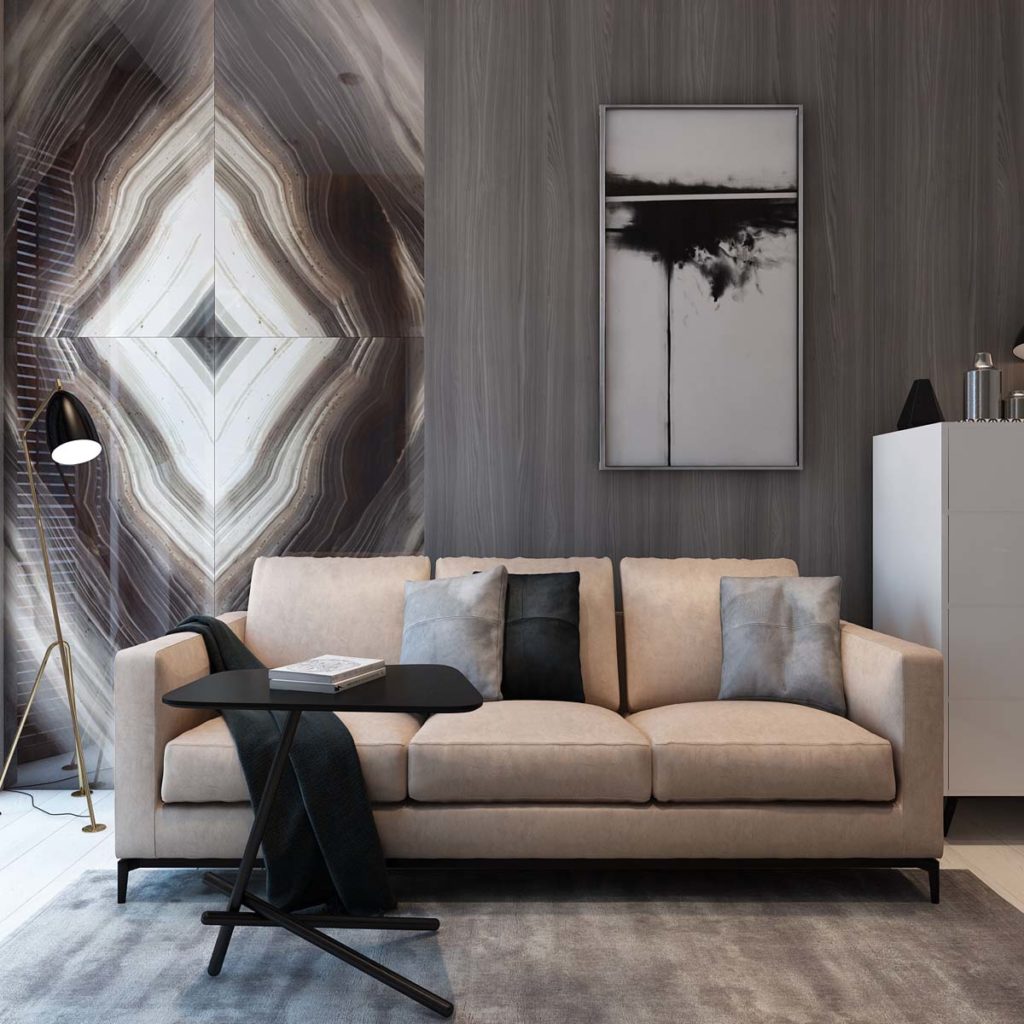 Working from the small black desk with a wooden desktop, while sitting on the black desk chair can get your focused attention going. Slat walls, wooden walls and a huge geode set up an eclectic use for wall decor in this multipurpose room.
The neutral color palette maintains a calm, relaxing atmosphere. A warm beige sofa on the opposite side of the desk invites to naps during work breaks and to relaxation after working hours. Right next to it, a cabinet acts both as storage space and side table.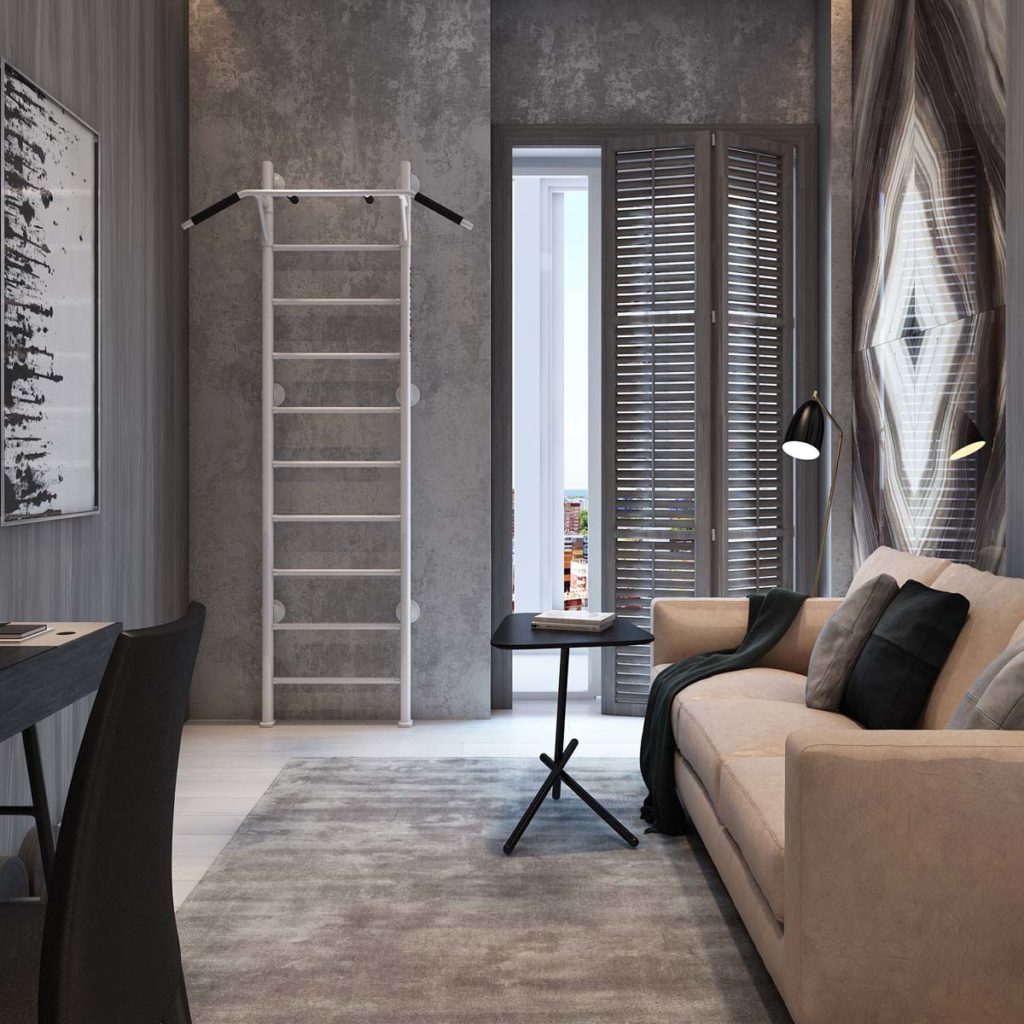 Practical design like this one, composed out of textures and neutral colors, is somehow preferable for a smooth work day, where there is no visual and physical clutter to block creativity and organization.
LED lights illuminate the ceiling, while a unique floor lamp like the AJ Floor Lamp creates a practical, minimalistic aproach to night time lighting.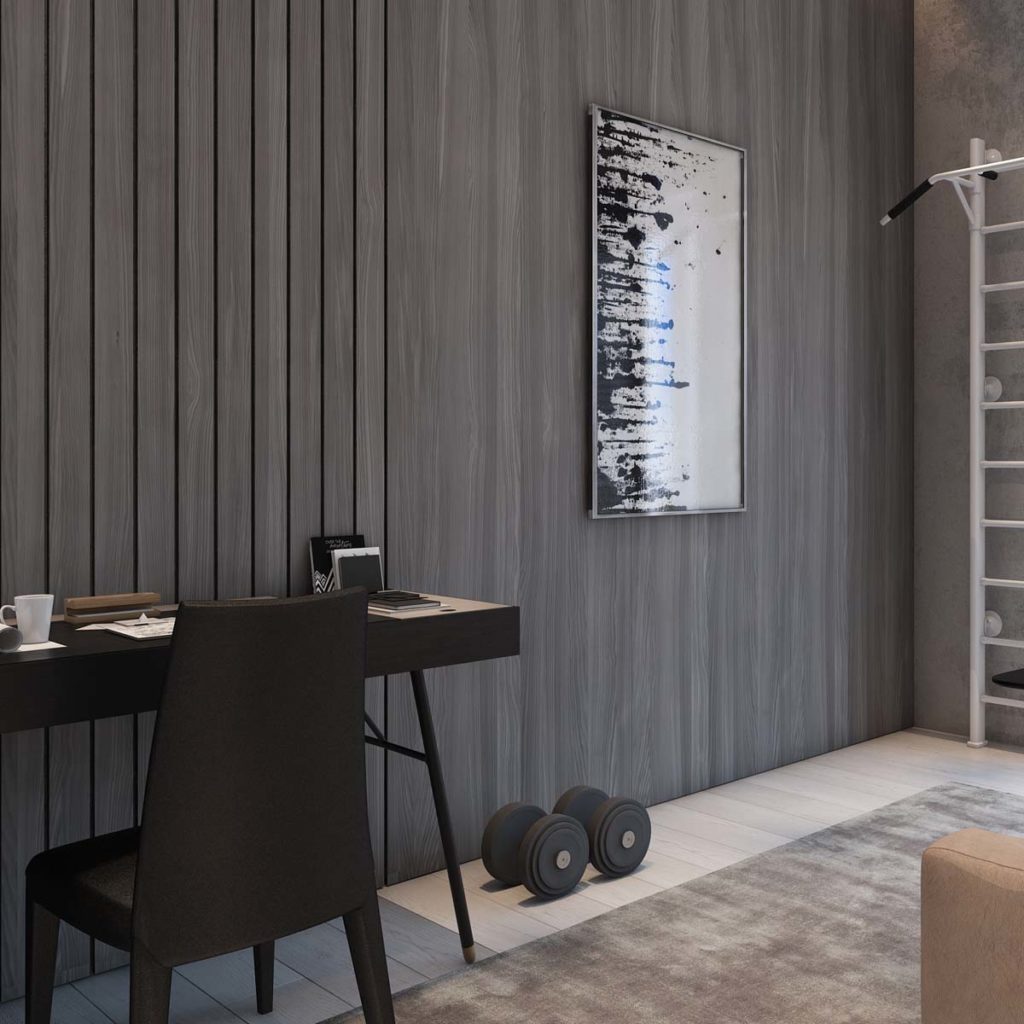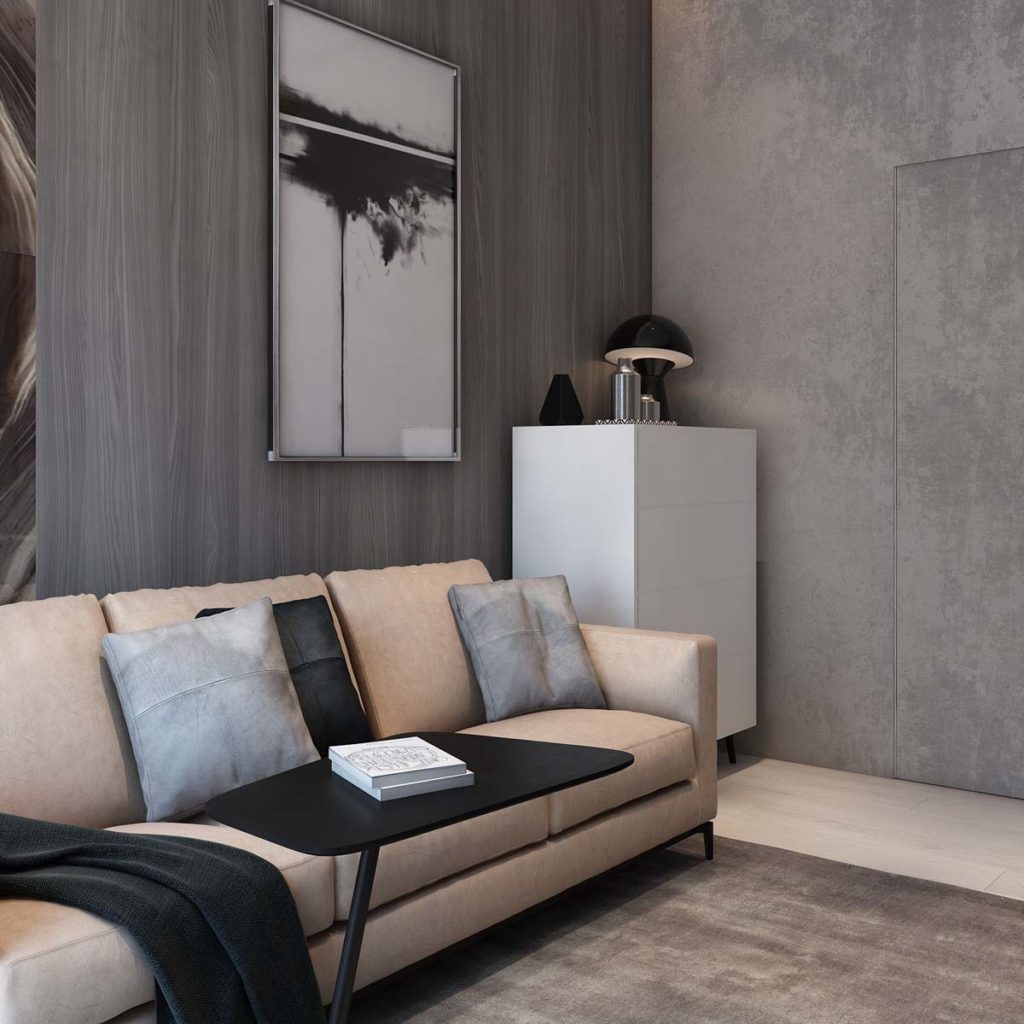 If you have a room in your home that you were thinking about transforming into a home office, here are some more ideas on how you can use interior design to create a comfortable working space at home:
Two Enviable Home Offices in Opposing Functional Spaces
Small Home Workspace Exuding White & Grey Simplicity