Working from a room without windows sounds claustophobic from the start. But there are modern solutions to every problem – and beautiful ones, too!
Imagine that this is the only available space in your home to set up a work from home office – a windowless space adjacent to the open floor plan where you live and cook.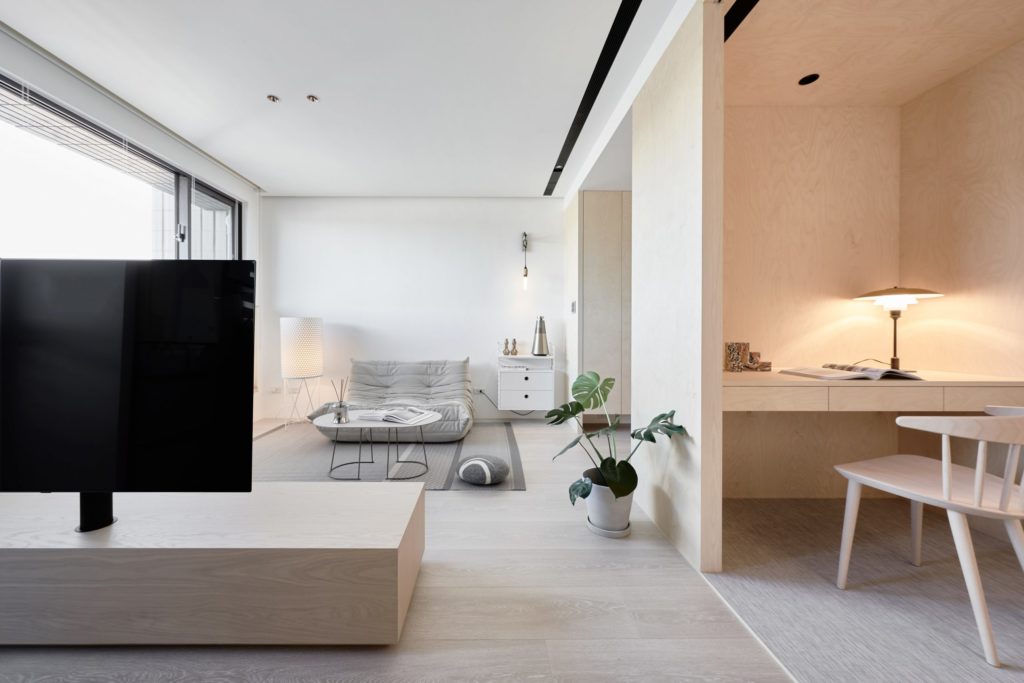 How can you create a simple yet functional design that offers you enough elbow room, storage space and nicely blends in with the rest of the home?
Created by Nordico Design, this home office room recessed behind a glass door is as simple as they come. Within an already light and open space, the workspace needed to be kept naturally illuminated too.
Two glass doors framed by black hardware slide to open and close this private space for working from home.
Inside this cube, the walls and ceiling were dressed in light-colored wood that gives the impression of warmth in such an enclosed space. Even without windows, designers found a stylish solution to keep the home office bright all day long.
And when the night falls, a desk lamp placed on top of the floating desk ensures enough light for evening working hours.
White shelves illuminated by spotlights recessed into the ceiling make sure that, day or night, the stored items are visible and easily accesible.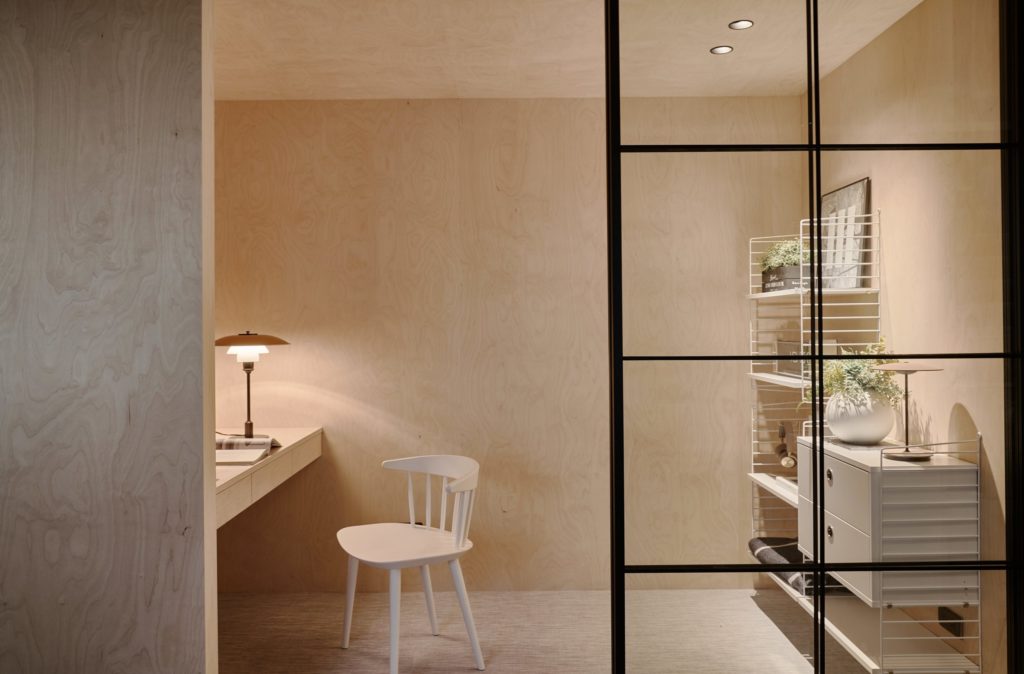 The wooden interior seen in the home office wraps around the outside corner and shapes the walls in the hallway, creating another strong bond to the interior.
This also visually creates a different route from the entrance stright to the hom office, leading to the working hours in a day.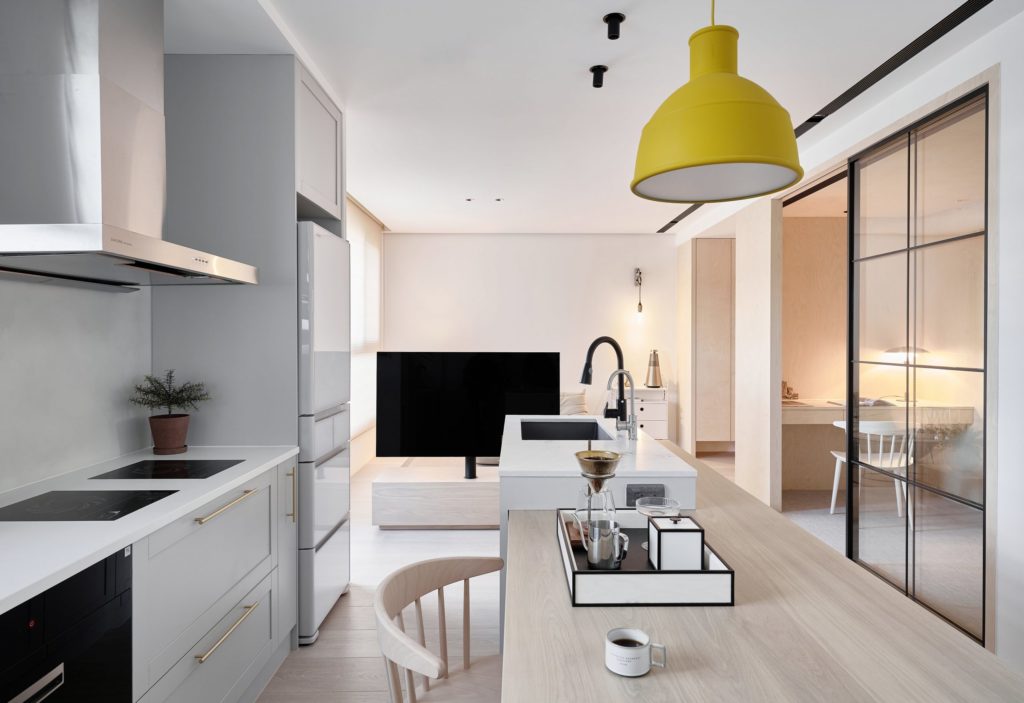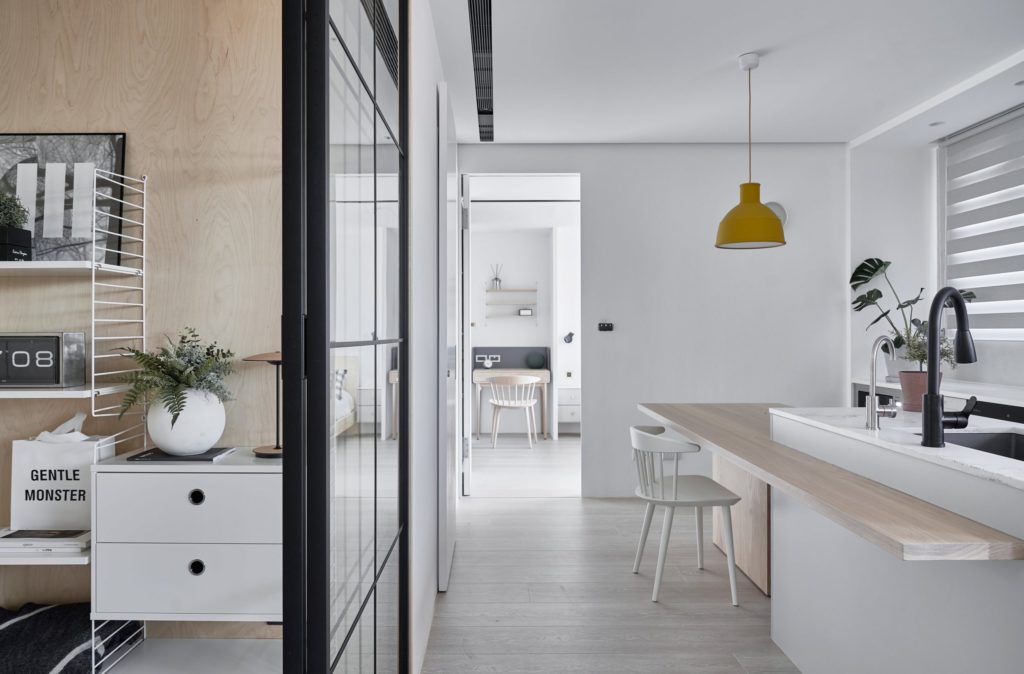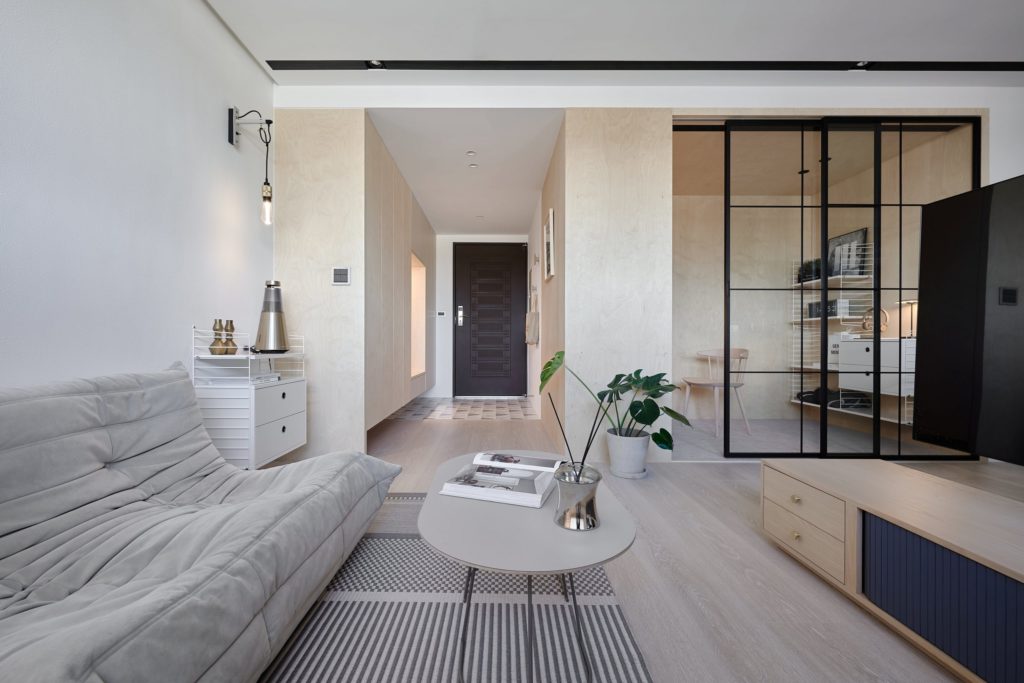 Here are a few more ideas on how to create a minialist, functional and modern environment for your home office:
Cosy Living and Working in Small Studio Apartment
Glass Terrarium Home Office in Open Floor Plan