Inside a small room, one can spend hours on end working without interruptions if they can get into flow.
Beyond this debate about motivation versus discipline during working hours, the environment you work in has a great impact on your mood and productivity.
Imagine yourself working from an unconfortable place, with no natural light, where you barely have elbow room – you can only think about how unconfortable you are and canțt focus on work.
But when every detail in your working environment springs up feelings of comfort and contentment, all your focus can be given to the work you do.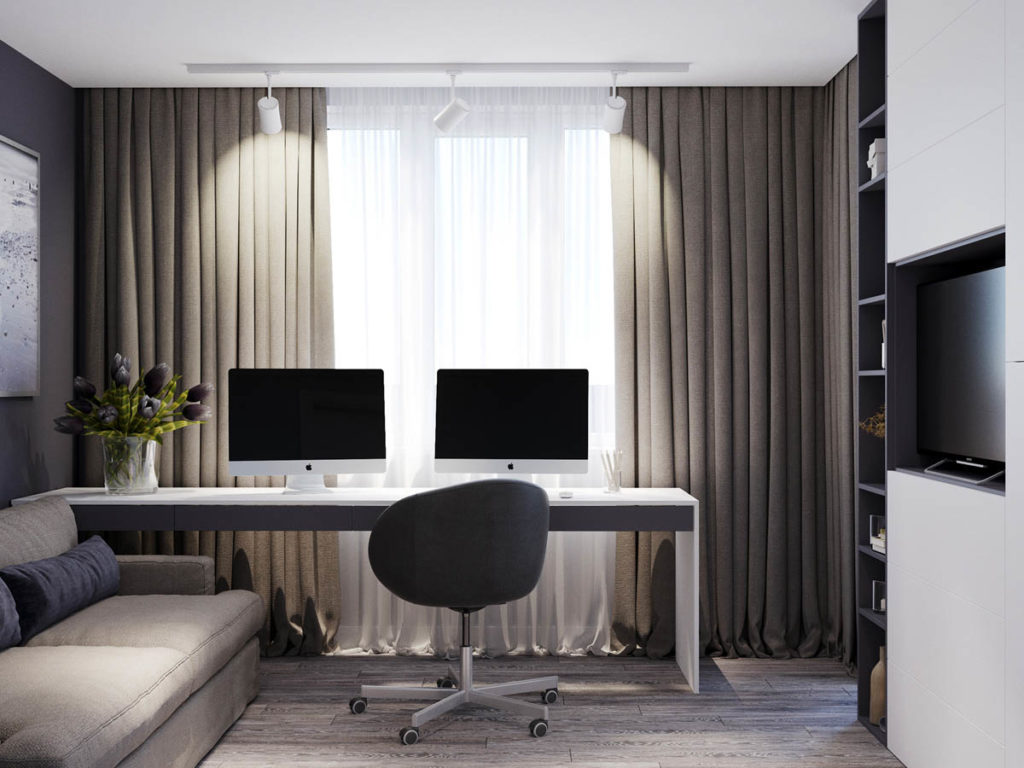 This is also why it's important to have a soothing home office interior design, so that the tension felt from working hard can be easily dissipated with one look around and another look out the window.
Visualized by Moldavian interior designer Lucia Ivancov, this home office space was imagined as a private area that encourages a smooth workday.
White and grey are present throughout, combining for a soothing effect. The desk has grey drawers while showcasing a glossy white desktop. A grey swivel chair ensures the owner sits comfortable while working all day long.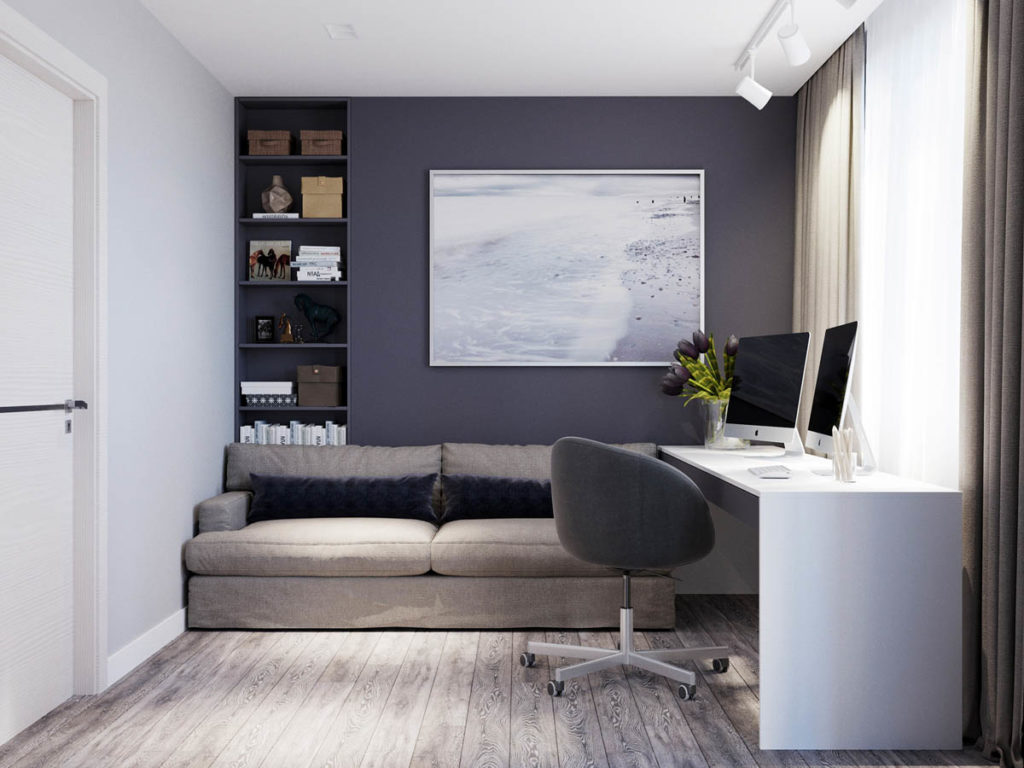 And when they need a break, the cosy sofa becomes a gateway to relaxation. They can even watch TV during work breaks, because there are quite a few furniture elements that were fitted inside this rather small space.
When taking a break from work, gadgets like the Stoic Standing Mat improve the ergonomy and health before, during and after your home office hours.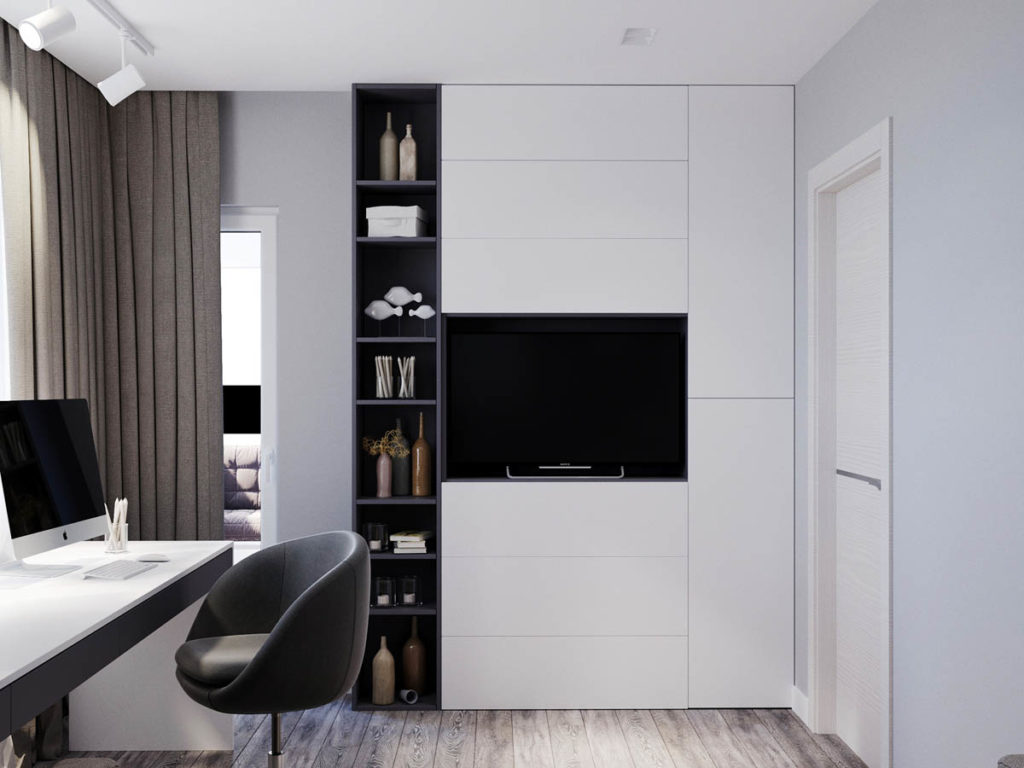 Even if there is enough elbow room for two people to work at the desk, seeing just one chair makes us think that this workspace is intended for one very productive person.
White spotlights right above the desk take on illuminating the space once natural daylight fritters away. What else would you need for a workspace environment that supports your mental and phisycaal health?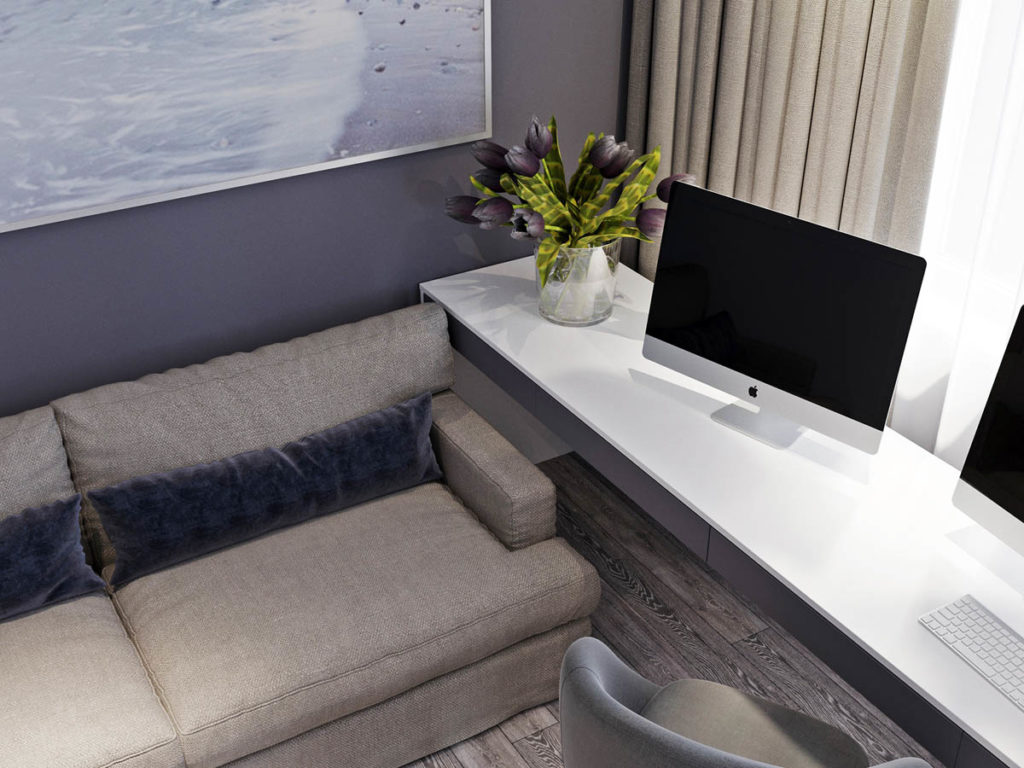 When you're looking for inspiration to design your own home office room, there are plenty of design ideas, just check these ones out:
Lunar Grey Home Office Flashing Moon Mural
Concrete and Velvet Grey Home Office Design